Welcome to our Wedding Directory – suppliers who we recommend and support for their creativity and eco credentials.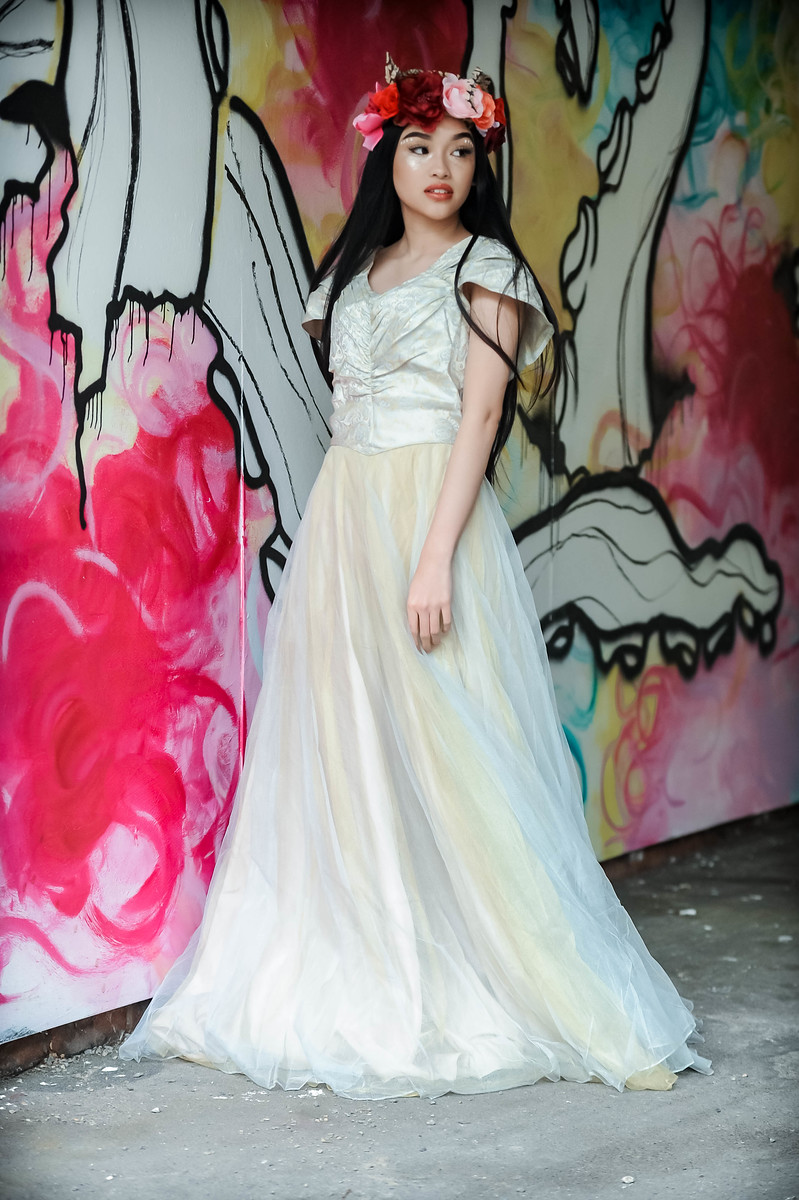 COMPANY PORTFOLIO
Wildly Romantic & original Bridal Dresses
Bohemian: Unconventional, Avant-Garde, Innovative, Free spirit.
I studied fashion at Bristol University, furthering my experience with Terry Fox & Blue Bridals.
For many years I specialised in couture bridal dresses for individual clients.
My dresses are unique original one off designs and have been featured in several publications including Tattler and Bridal magazines.
I specialise in organic hand dyed silks, using flowers which produces the most amazing colours & patterns.
Antique laces features a lot in my work together with hand made silk roses and exquisite embellishments.
My style is Bohemian, flowing silks, corsets, patchwork lace, all sewn with a little magic.
Brides have you considered having your wedding bouquet and flowers preserved into a beautiful silk chiffon stole to wear and treasure forever.
Send Message to listing owner