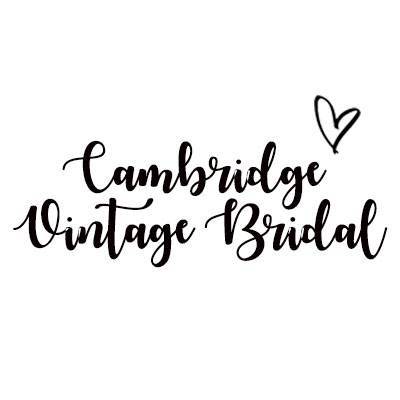 COMPANY OVERVIEW
Cambridge Vintage Bridal sells and hires personally curated, original, vintage wedding dresses from the 1920s – 1980s.
COMPANY PORTFOLIO
"Our philosophy is that everyone deserves to experience a dress of unique beauty".
Founded by Siobhan Mulholland-Cox - a BAFTA winner, with 20 years experience in the TV and digital industries - Cambridge Vintage Bridal strives to bring you the very best in class when it comes to original vintage wedding dresses from around the world.
With a proven understanding of creating moments that matter and telling stories, Siobhan believes that a one of a kind wedding dress is a treasured find and a pivotal chapter of YOUR story - and she wants to help you find it
Siobhan is very happy to work with your own seamstress/tailor or use one of her own local contacts if you would like to come and try on a dress at her home-based studio in the garden of her 17th century Cambridgeshire farmhouse.
Please contact Siobhan if you are looking for something utterly beguiling and uniquely you.
Send Message to listing owner