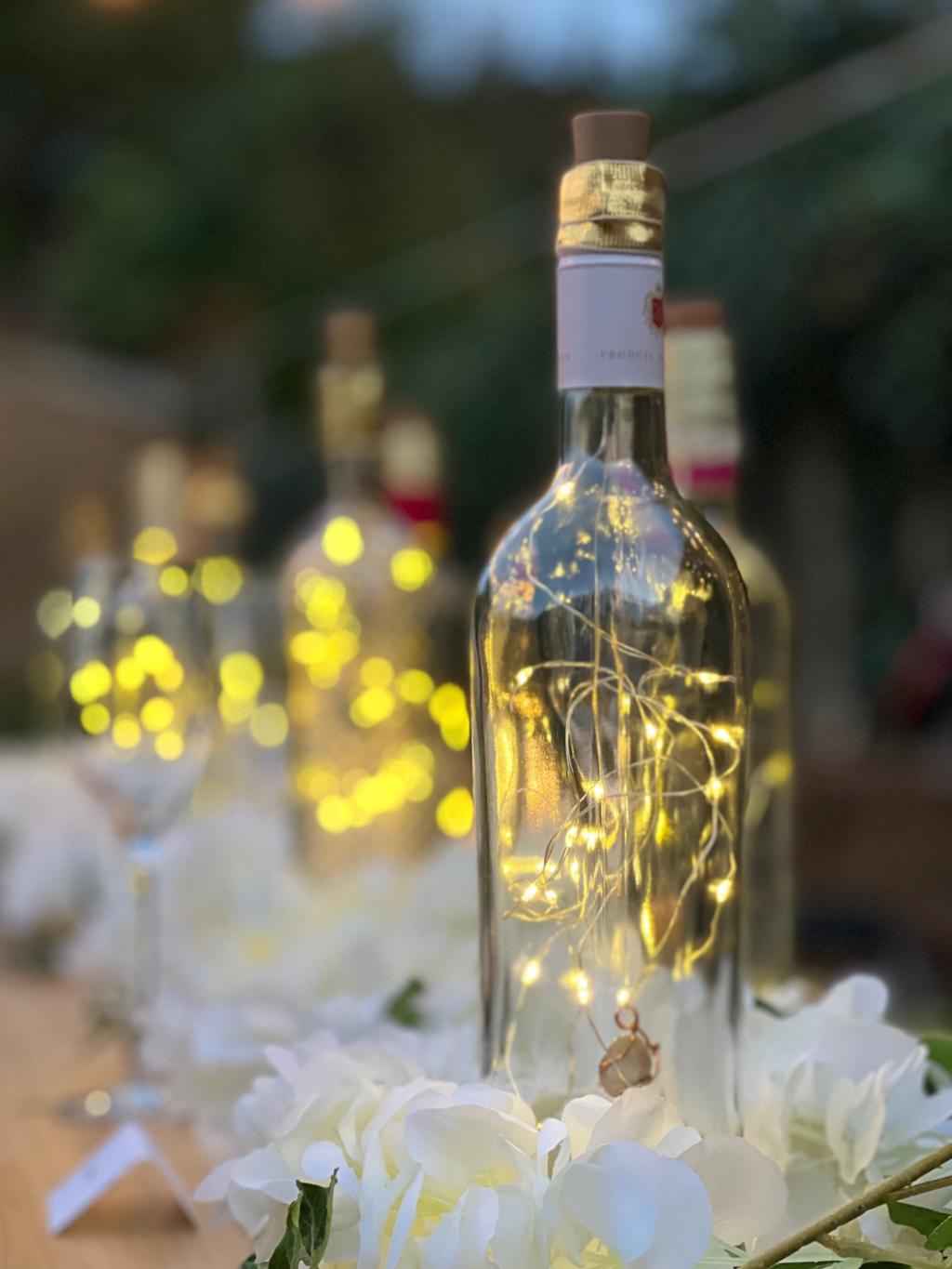 COMPANY OVERVIEW
My name is Crystal Johns; a year ago I was inspired to create these beautiful LOVE crystal centrepieces and Crystal's Healing Lights was born. I love the boho and festival look and these opulent table centrepieces will look spectacular at your wedding and draw your guests into its beauty and powers of love. Your centrepieces will be magnificently eye-catching, offering something truly unique at your wedding!

DESCRIPTION
I have recently discovered my love of crystals and fell in love with the idea of developing concepts into stunning creations, so I decided to change my career from children's nursing to embark on my new business adventure. Since then, I have attended the National Wedding Show to showcase my stunning centrepieces. I have also completed a wedding order.
If you are wanting that boho feel... Look no further than my beautiful glass bottle centrepieces. These include personalised crystals for the couple to reflect their future journey of love, hope, dreams, and aspirations. Select your LOVE crystals from our outstanding chart; these stones can be tailored to match your chosen colour scheme on your special day. We offer a variety of fairy light colours to complement your wedding theme, whether it be ivy green or classic warm white. Watch them sparkle throughout the night and glow elegantly!
Why stop here? You can go above and beyond with your own customisable ribbon so you can have both of your names on it, showcasing the union between you and your partner. This beautiful styling idea, combined with sustainability, is the heart of the brand. Items used: recycled glass bottles, green bubble wrap, and biodegradable string. These exclusive centrepieces are available as a purchase or hire package.
Send Message to listing owner