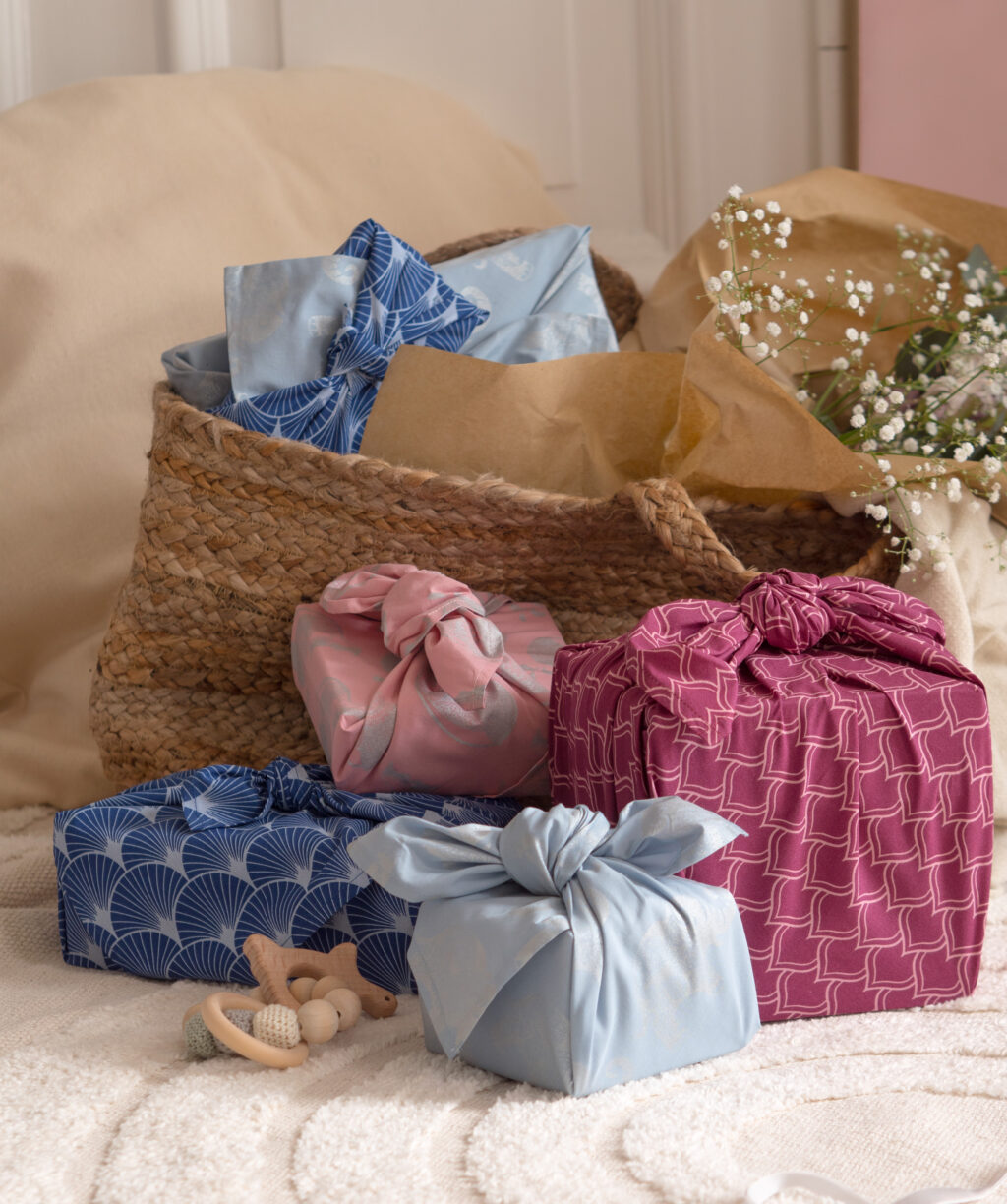 COMPANY OVERVIEW
FabRap designs and creates certified GOTS organic reusable fabric gift wrapping. Our designs are completely unique to our brand - not fabrics found anywhere else in stores. Inspired by the ancient art of Japanese Furoshiki and Indian textiles, the colours and patterns have a contemporary yet long-lasting feel. Sustainably made and organically produced fabric gift wrapping that lasts a lifetime. A perfect addition to any eco wedding!
DESCRIPTION
Fabric Gift Wrapping - Reusable Furoshiki - Join the reuse revolution with beautifully illustrated, reusable fabric gift wrap for every occasion. FabRap is ethically made from 100% certified organic cotton. Zero waste and multi-purpose, this reusable wrapping paper can be used time and again to delight and enhance the act of giving. The very best alternative to throw-away paper to treasure and pass on to cherished family and friends, or to keep forever.
Our extensive range of luxury reusable fabric wrapping styles seal the deal on making your parcels the most covetable wedding favours. Whether you're wrapping for the traditionalist, modern minimalist, the all-out maximalist, we've got you covered making sure your package is personalised to perfection. FabRap believes in cherishing the art, tradition and emotion of gift-giving. We just prefer to do it without wasting our Earth's precious resources. We offer a range of sizes to fit your needs from Small (35 x 35cm), Medium (55 x 55cm), Large (75 x 75cm) and Extra Large (105 x 105cm).
Send Message to listing owner