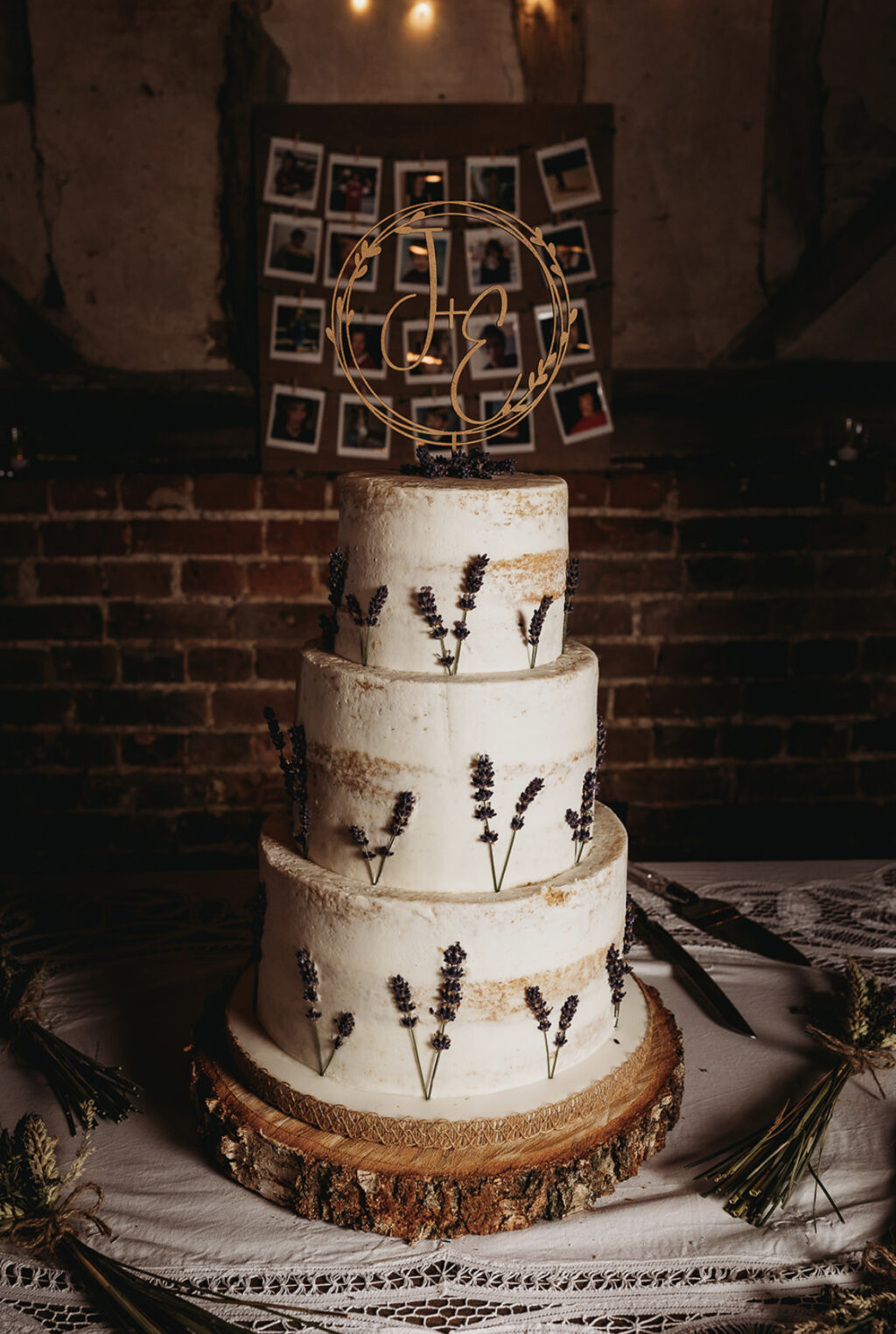 COMPANY OVERVIEW
The Iced Vegan is proud to be a 100% vegan business, meaning sustainability is already at the forefront. Trudy provides delicious wedding cakes that are not only eco-conscious but are loved by vegans and non-vegans alike, meaning they are an easy swap from a traditionally made wedding cake that uses unsustainable animal-based ingredients such as eggs and dairy, and they can also cater for all guests in one delicious cake as they can exclude other allergen ingredients too.
DESCRIPTION
I'd be honoured to be a part of your wedding day celebration. The Iced Vegan cakes are custom designed to suit your needs and vision and I am committed to offering a personalised and professional experience, to create a beautiful vegan wedding cake for all your guests to enjoy. 
In 2018 Trudy converted her garage into a home workshop which means she doesn't have a commute to and from a place of work. Alongside this, she uses a green energy provider and sources ingredients as ethically and locally as possible and in bulk to further reduce her carbon footprint. In addition, as a conscious business owner Trudy drives an eco-friendly car, looks to recycle packaging wherever possible and all cardboard from product packaging is fully recyclable. She is invested in continuously improving and making environmentally beneficial changes to her business!
With amazing flavour combinations for her sponges and fillings, not only will your cake be vegan, eco-friendly and very tasty but Trudy will help you to ensure the design and flavours capture your personality and celebration perfectly!
I offer free wedding consultations at my workshop in Mundford. I have weekday and weekend appointments available on specific dates out of the main wedding season or I can send taster boxes of 3 chosen flavours by post for £20 which would then be deducted from any future booking. Please contact me for further information and available dates.
See more of my cakes here - https://www.theicedvegan.co.uk/portfolio/
Send Message to listing owner