Your wedding day is a momentous occasion filled with love, joy, and celebration. As couples embark on this beautiful journey together, it's also the perfect opportunity to make eco-conscious choices and reduce the environmental impact of their special day – something that we are passionate about here at Magpie Wedding. One significant step towards creating a sustainable wedding is minimising the use of single-use plastic. Today we're sharing some top tips to help you plan a memorable, plastic-free wedding without compromising on elegance or style.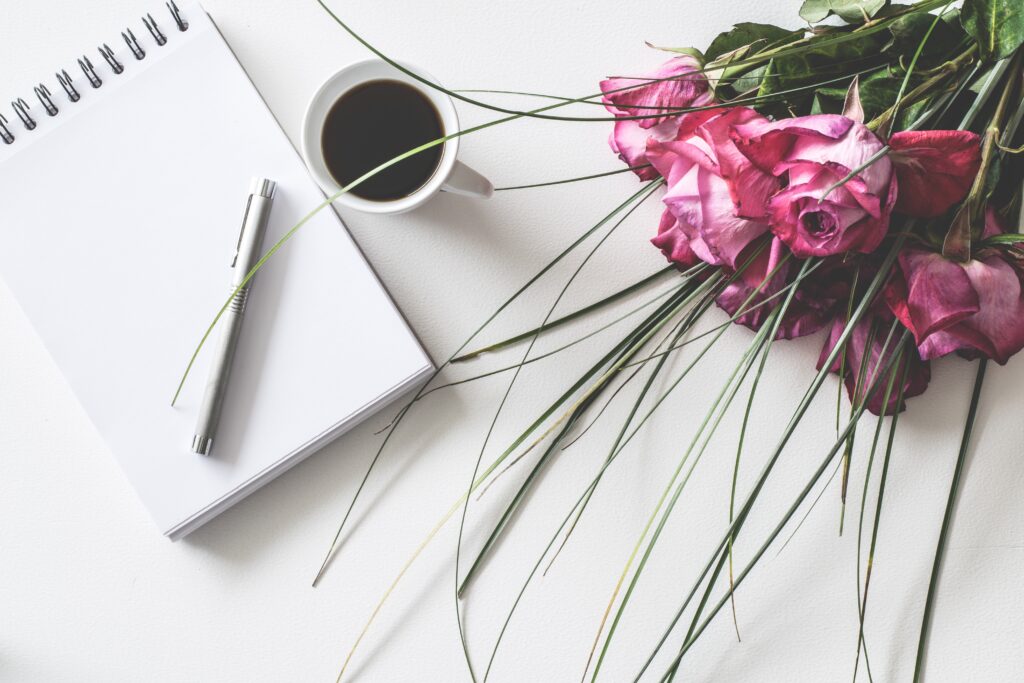 Invitations: Go Digital or Choose Eco-Friendly Options
Start your plastic-free journey right from the beginning by opting for digital invitations. Email invitations or personalised wedding websites not only save paper but also reduce the need for plastic envelope windows or additional plastic packaging. If you prefer physical invitations, select recycled paper options and avoid embellishments that contain plastic.
Eco-Friendly Decorations
When it comes to decorating your wedding venue, get creative with plastic-free alternatives. Use natural and reusable materials like fabric, wood, glass, and metal for table centerpieces, vases, and candle holders. Incorporate potted plants, flowers, or even dried flowers instead of plastic floral arrangements. If balloons are part of your plan, choose biodegradable options made from natural latex.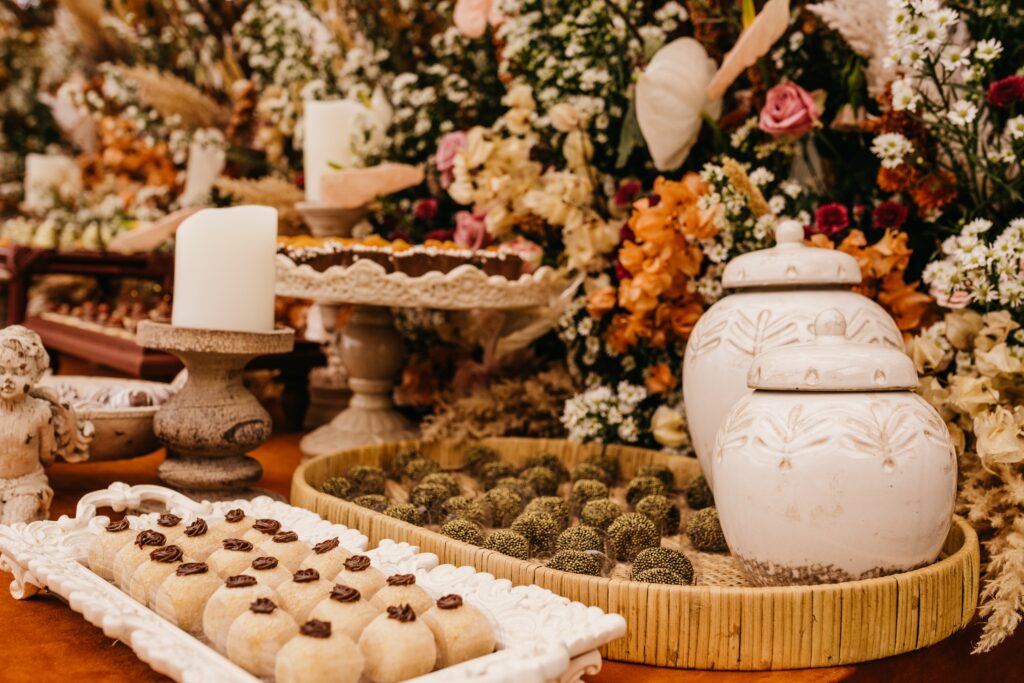 Tableware and Utensils
Ditch the disposable plastic tableware and opt for sustainable alternatives. Consider renting or borrowing elegant tableware, such as china, glassware, and silverware. If that's not an option, look for compostable or biodegradable plates, cups, and cutlery made from materials like bamboo or palm leaf. These options provide an eco-friendly solution without sacrificing style.
Drink Stations and Bar
Avoid single-use plastic bottles by setting up self-serve drink stations. Offer infused water in glass dispensers, along with beverages in bulk, like homemade lemonade or iced tea. Opt for glassware or compostable cups, and provide reusable straws or paper straws as alternatives to plastic ones. Work with your caterer or venue to ensure they use reusable pitchers or tap water instead of single-use plastic water bottles.
Wedding Favours
Express your gratitude to your guests with eco-friendly wedding favours. Consider sustainable options like potted plants, seeds, or homemade treats packaged in biodegradable or recyclable materials. If you want to add a personalided touch, consider sending digital thank-you notes or cards instead of plastic-wrapped ones.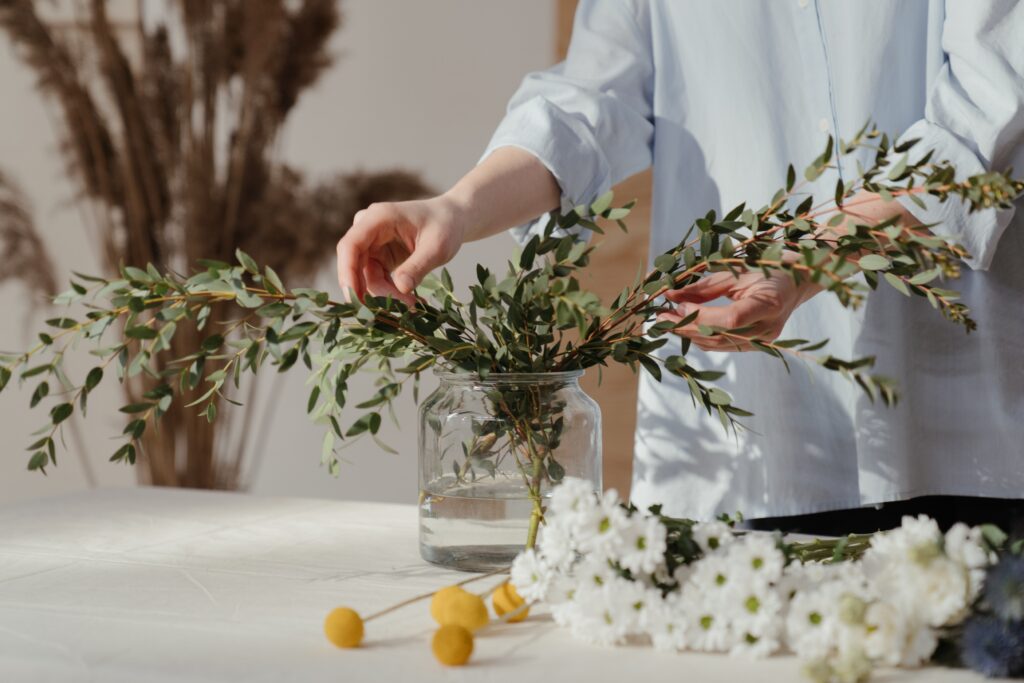 Food and Catering
Discuss your plastic-free preferences with your caterer. Ask them to avoid using plastic wrap or plastic containers when preparing and presenting food. Encourage them to use reusable or compostable serving trays, platters, and cutlery. Work together to create a menu that emphasises local, seasonal, and organic ingredients, reducing the need for excessive packaging.
Wedding Flowers
When it comes to flowers, there are important considerations for a plastic-free wedding. Discuss with your florist the use of floral foam, also known as oasis, which is a non-biodegradable material commonly used in floral arrangements. Explore alternative techniques that don't require its use, such as wire structures or water-filled containers with natural stems. Additionally, request your florist to minimise plastic packaging when delivering or displaying the floral arrangements. Opt for minimal packaging or eco-friendly alternatives like kraft paper or tissue paper. By being mindful of floral foam and packaging, you can create stunning, sustainable floral arrangements that contribute to a plastic-free celebration.
FIND OUT MORE ABOUT ECO WEDDING FLOWERS HERE
Waste Management
Proper waste management is crucial for a plastic-free wedding. Set up recycling and composting stations throughout the venue and provide clear signage to guide guests. Ensure your venue has a recycling plan in place and collaborate with vendors who are committed to eco-friendly practices. Communicate your plastic-free goals to your guests, encouraging them to be mindful of their waste.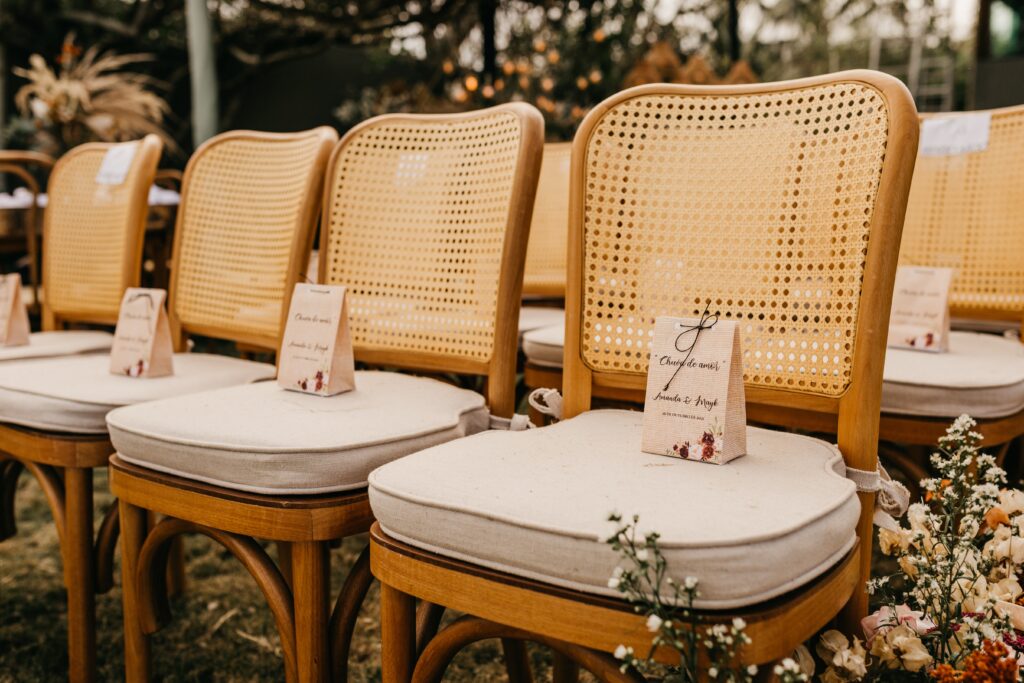 Photography and Memories
Choose a wedding photographer who shares your values for sustainability. Discuss using digital photos rather than prints and albums, or select eco-friendly printing options if physical copies are necessary. You can also create a dedicated hashtag for your wedding, encouraging guests to share their photos on social media, reducing the need for disposable cameras.
Sustainable Wedding Registry
When creating your wedding registry, opt for sustainable and plastic-free gift options. Consider requesting experiences, charitable donations, or contributions towards eco-friendly home items. Choose products made from natural materials like bamboo, glass, stainless steel, or wood instead of plastic equivalents. Encourage your guests to support your plastic-free journey by selecting gifts that align with your sustainability values. By curating a thoughtful and eco-conscious registry, you can build a home that reflects your commitment to a plastic-free lifestyle.
By implementing these tips and making conscious choices, you can create a magical, plastic-free wedding that reflects your commitment to sustainability. Remember, every small action counts and can inspire others to follow suit. Let your love for each other and the planet shine through as you embark on this incredible journey together.
Want more ideas – why not visit our ECO Wedding Shows.
IF YOU FOUND THIS USEFUL THEN WHY NOT PIN IT?