We want all of our couples to be as educated as possible to the endless options that come with going green for their wedding day. It doesn't have to be an all out ethical wedding with the whole she-bang though! A little goes a long way and making the conscious shift to use bio-degradable confetti, or even eco-friendly favours, can have a big impact on your guest's outlook. Let's set a unique and modern trend for the recycled wedding.
This post contains affiliate links
Handmade Recycled Fibre Seed Paper Hearts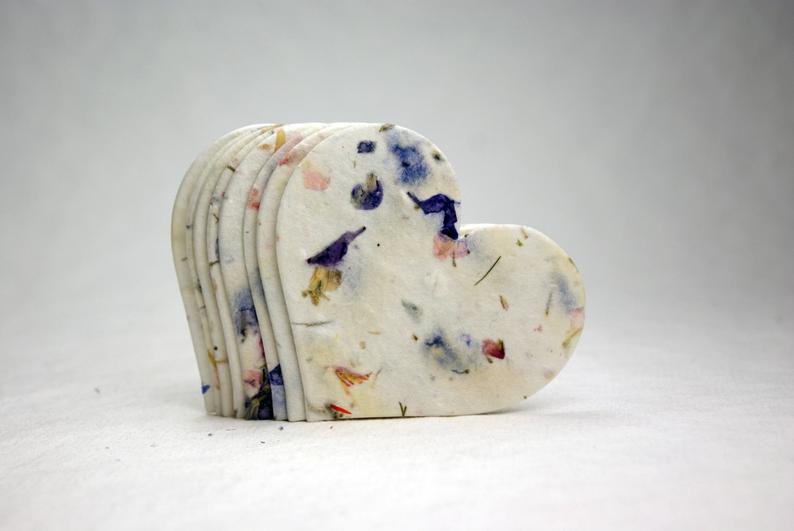 Give these hearts as an alternative to favours for your guests. These little hearts come with instructions, although it's as simple as popping them into the ground and watching them grow! The flowers that will sprout are an array of Wildflowers such as; Poppy, Daisy, and Chamomile.
Wine Cork Place Card Holders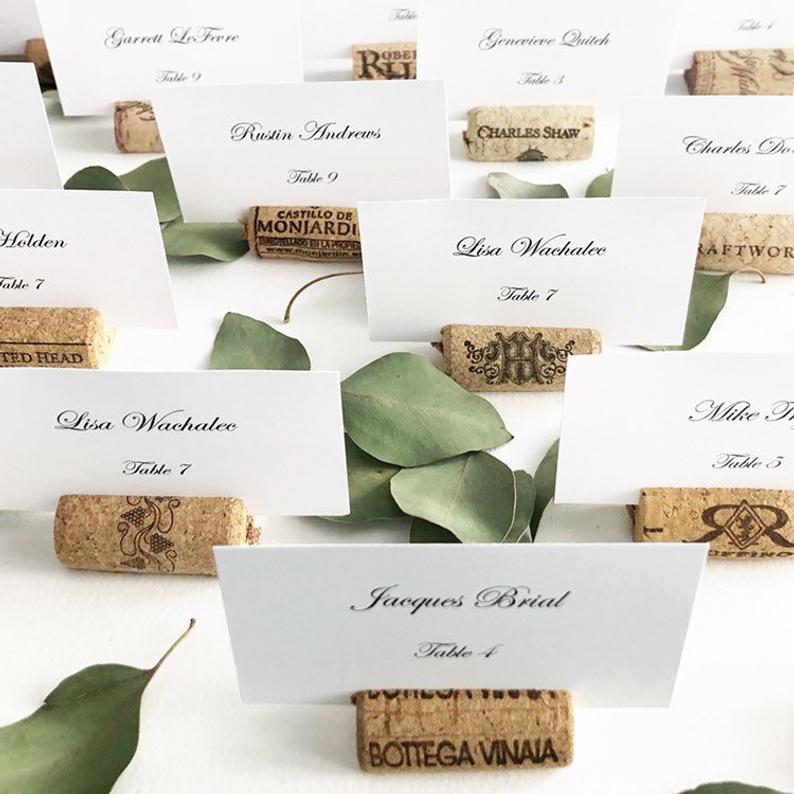 These wine corks will act as a simple way to add tons of character to your tablescape, whether you're going for a vintage, or even bohemian theme, they'll match whatever style you're aiming for.
Botanical Bunting Recycled Garland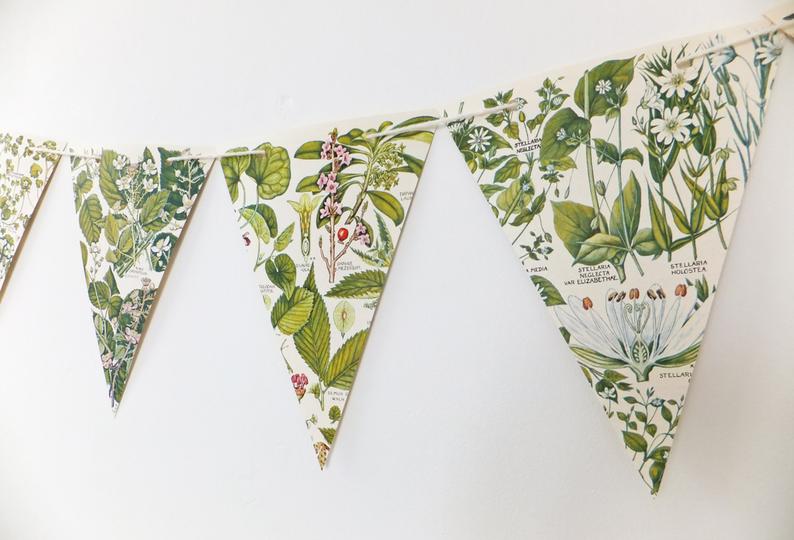 This lovely paper bunting has been up-cycled from a vintage book of botanical drawings with plants in greens, whites and some soft pastel pinks. But if this doesn't match what you're going for they've got tons of other styles to choose from!
Biodegradable and Recycled Tissue Paper Hearts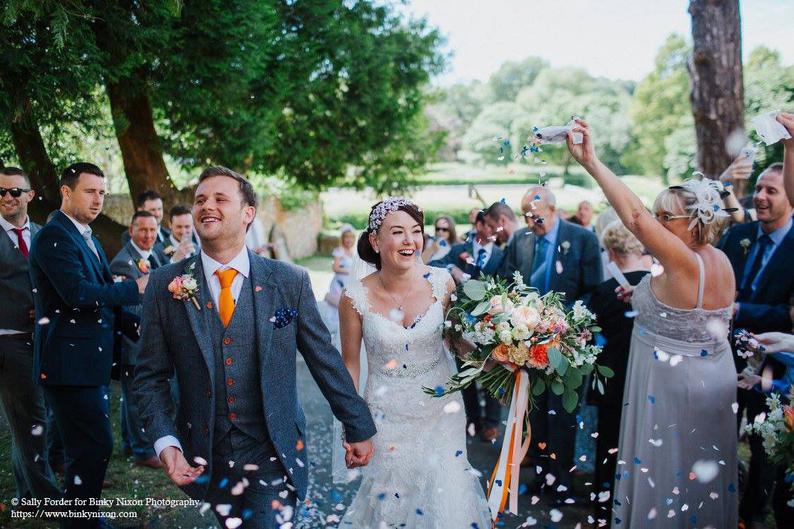 Image by Sally Forder for Binky Nixon
Punched from environmentally friendly, acid-free and bleed resistant blush pink, grey and ivory tissue paper, these delicate confetti hearts will look beautiful in photos!
Recycled Wedding Bridal Bouquet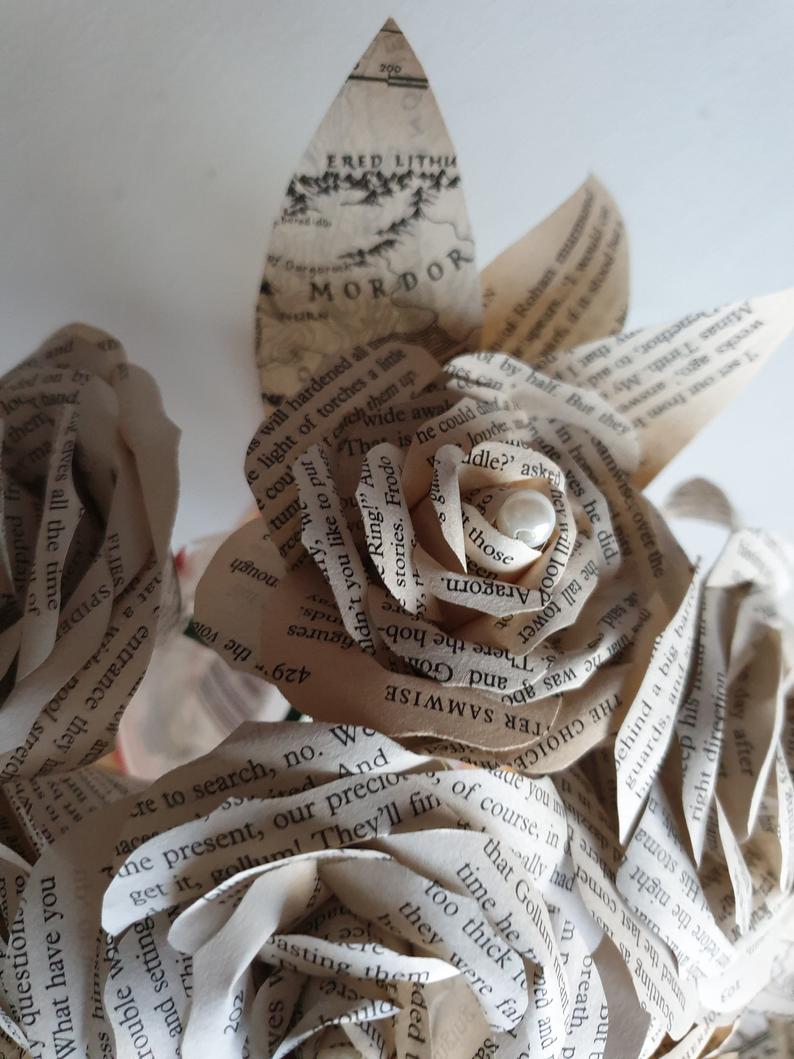 Are you and your partner book worms? Then why not include these romantic, vintage looking bouquets to your big day. These bouquets can be personalised with your favourite text, making it that extra bit special..And best of all it will last a lifetime!
Recycled Rustic Wooden Table Number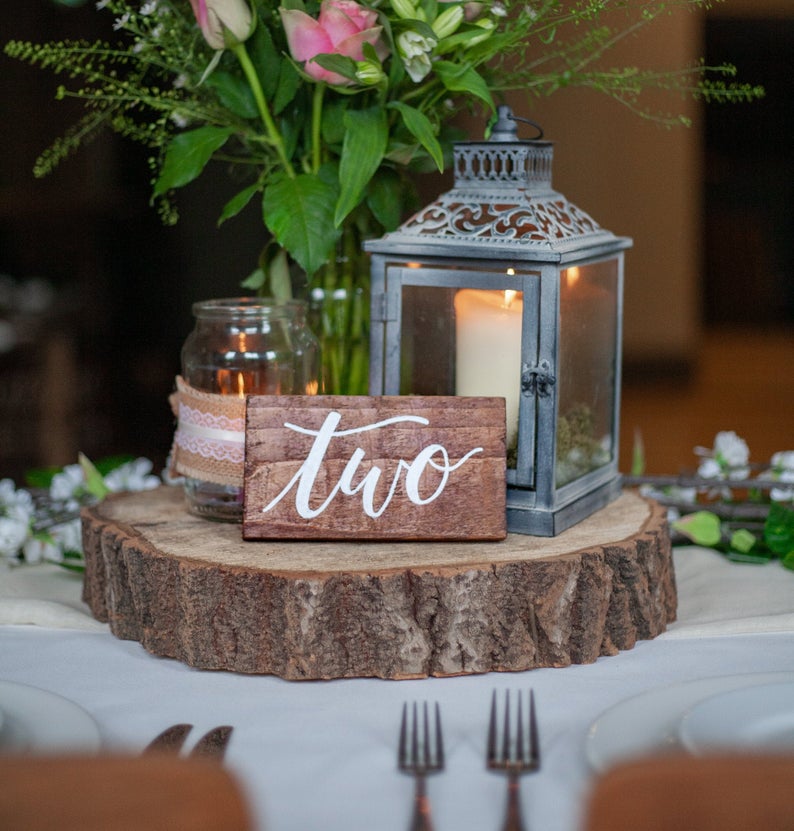 Each wooden table number is hand crafted using reclaimed wood, hand cut and stained using 100% recycled wood stains, and then hand painted. The goal of Quillow Co is to produce something beautiful while doing their best to minimise it's environmental impact. Each sign will be completely unique as the company strays away from using traditional stencils.
This post contains affiliate links
FOR MORE ECO FRIENDLY RELATED BLOGS FOLLOW EITHER OF THESE LINKS:
Eco Friendly Wedding With Bright Wild Florals; Not Just A White Wedding
How To Reduce The Carbon Footprint of Your Eco Friendly Wedding
IF YOU LIKED THIS BLOG PIN IT!