If you are currently planning a vintage wedding, or looking for wedding inspiration we suspect you will be quite familiar with handmade and vintage marketplace Etsy. Selling products from around the world it is a wonderful collection of bespoke items you just won't find anywhere else, the hardest part is making a choice! Todays Etsy selection is five types of cufflinks for your gorgeous groom or any other man that's part of your wedding day. Cufflinks are a gift that he can wear forever and each time be reminded of the wedding. Perfect.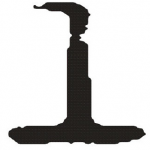 All You Need is Love Cufflinks. Call us romantic but we believe this totally at National Vintage Wedding Fair. Glass cabochon cufflinks in black and white look so stylish and would work with pretty much any groom or groomsmen's outfit choice..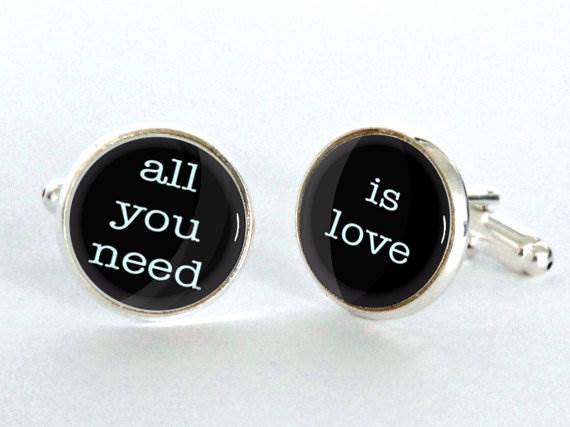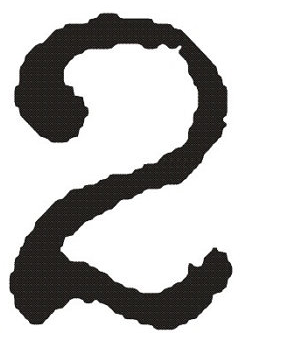 Love the steampunk side of vintage? These amazingly detailed vintage watch cufflinks have been created using two vintage broken wrist watch movements which retain all their original gems, gears, and regulator etc. These are attached to brass cufflink shanks which have been oxidised to perfectly complement the antiqued golden tones of the gears within.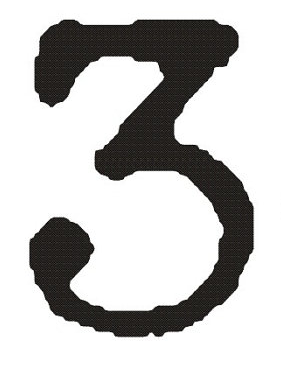 Go natural with these wooden cufflinks with custom engraved name tag and wedding date. Pick from Groom, Best Man, Usher….and any other wedding party members you'd like.
Why not buy some original vintage cufflinks? These 1960's diamond cut gilt cufflinks with a bar back are presented in their original hinged presentation box and represent a time gone by, when men always dressed to impress.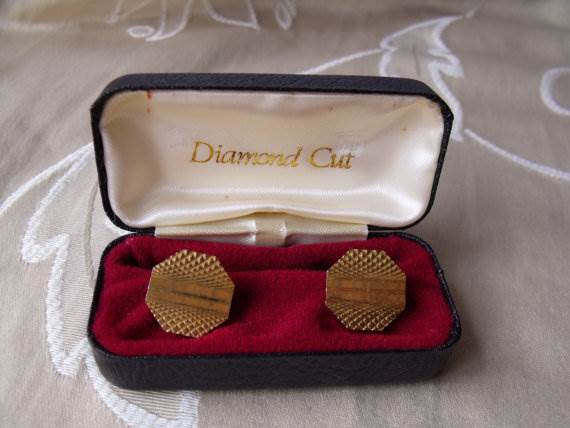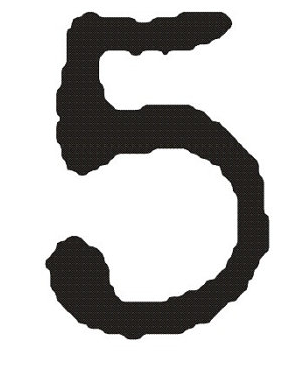 An original pair of 1938 British farthing cufflinks have a great vintage look to them. The farthing was legal tender between 1672 and 1956 so this is a chance to own a slice of history and each pair of cufflinks comes with a small fact card that fits in the box. This gives a few facts from the year the coins are dated and can be personalised on the front with a name and date.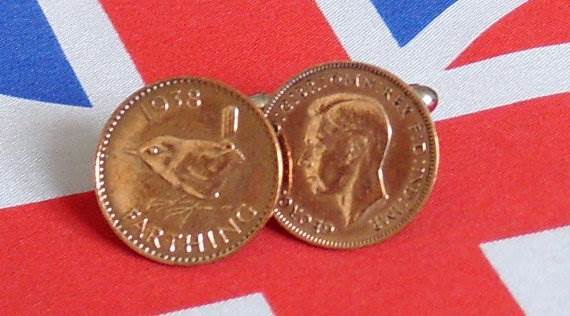 Our 5 Etsy buying tips –
Be clever with your search options. Use specific colour and shape descriptions as keywords. So instead of just searching for 'pink dress', search for cerise dress, fuchsia dress, pastel dress, blush dress, coral dress etc. Search every day as people list all the time and you don't want to miss out on the perfect item because you didn't find it in time.
Consider the location of your seller. You can buy globally on Etsy but factor in timescales, postage costs, customs charges and language differences.
Use Paypal. This will protect both you and the seller and provide you with extra protection in case of a problem.
Request samples. This one is particularly key if you're thinking about co-ordinating lots of different products together, as colours can vary widely and photographs aren't always accurate. Most sellers should be open to sending you small samples, especially if you're willing to pay postage or a small fee.
Read the feedback and askabout the return policy. Check out what other shoppers have said as comments and reviews are a great sources of information. When you're buying products sight unseen, there should always be an easy return or exchange option. Check out the seller's return policy, and if it's not on the site, feel free to ask about it.
Are you going to be a vintage bride soon? Come visit one of our upcoming vintage wedding fairs in Cambridge on 14th September, Harrogate on 21st September, or in Stoke Newington, London on 12th October or Chiswick, London on 9th November and find everything you need for your big day. For more details check the website – www.vintageweddingfair.co.uk.
Written by Sarah Gorlov.
******************************************ARE YOU A WEDDING BUSINESS?**********************************************