If you are currently planning a vintage wedding, or looking for wedding inspiration we suspect you will be quite familiar with handmade and vintage marketplace Etsy. Selling products from around the world it is a wonderful collection of bespoke items you just won't find anywhere else, the hardest part is making a choice! Todays Etsy selection is five candleholders to make any wedding table look amazing.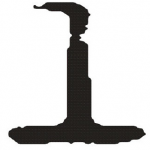 These beautiful handmade lace candles in jars would look absolutely stunning with your other wedding decorations – up cycled empty jars have been covered with different types of lace and string to create a really pretty, rustic look. Great for an indoor or outdoor wedding party.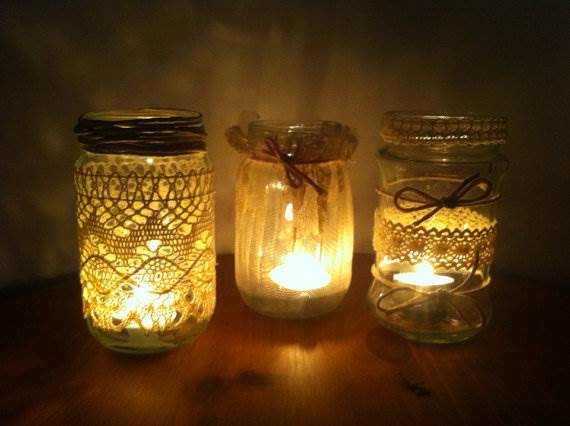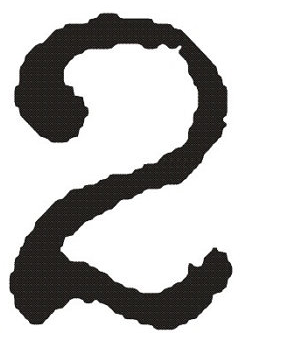 These white horseshoe candleholders are made from three reclaimed horseshoes to give the maximum amount of luck. They make a stunning table centrepiece for any wedding and can be supplied with a choice of fully customised candles with your wedding date and names on.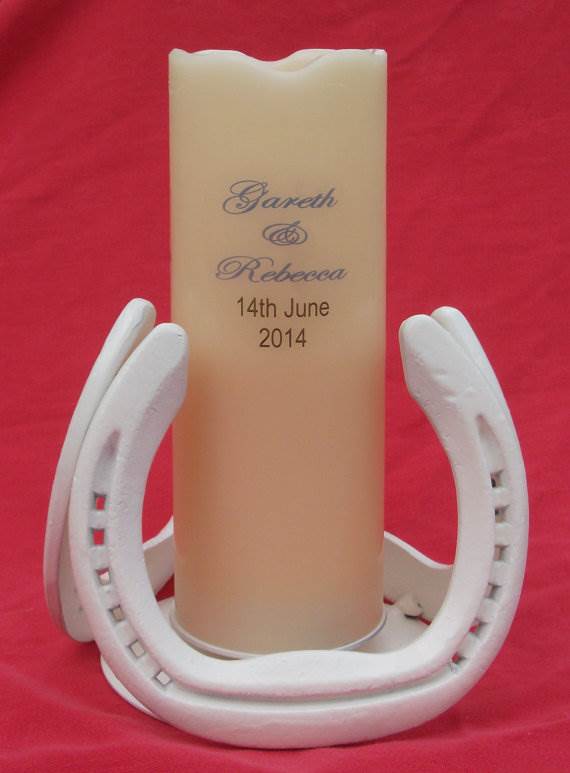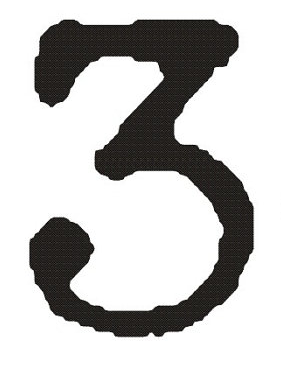 For a more contemporary natural look a wooden tea light candle holder with veneers of various different woods looks fabulous. They are hand cut and finished and attached to a 5 x 5 cm birch cube to create a retro triangle pattern inspired by classic mid-century design.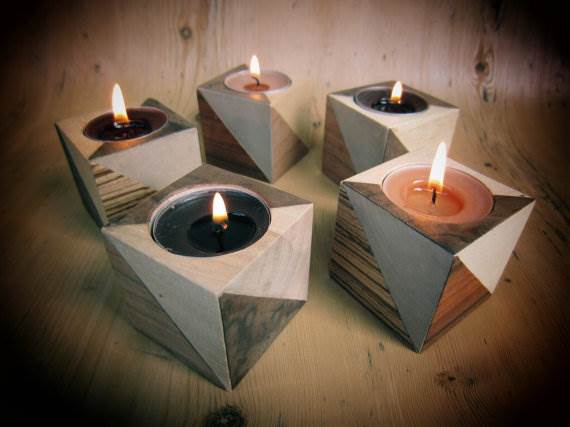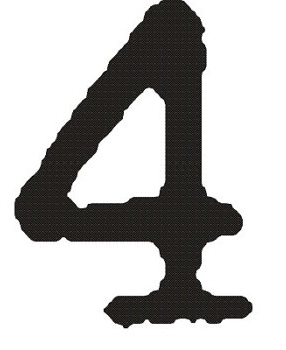 Tall wedding centrepieces and candelabras arrangements always add that wow factor to any wedding. These artificial floral arrangements are tall enough not to obscure conversation across the table and can be made to order with the customers own ideas, colour and flower schemes.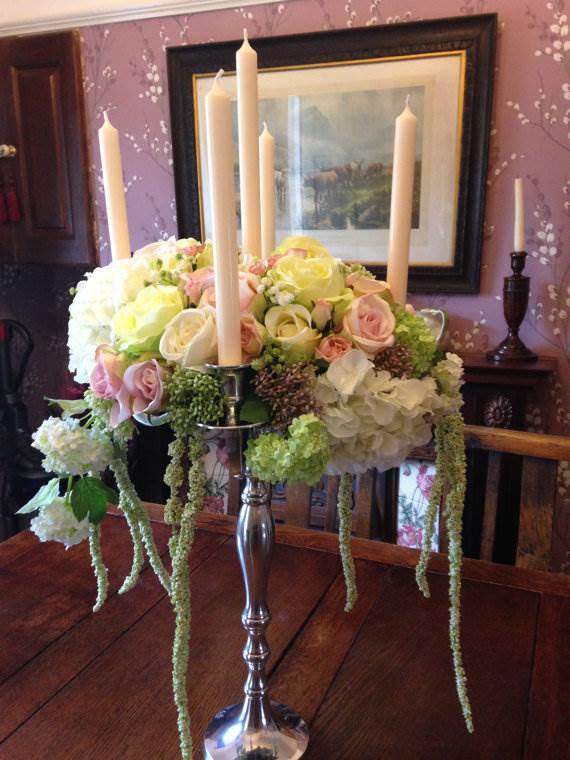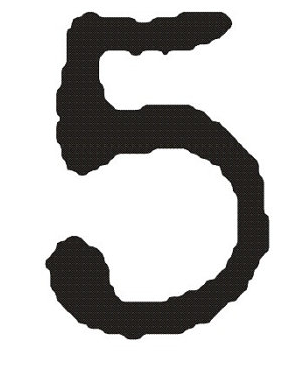 These handmade candles in vintage sherry glasses (tea cups are also available) are so pretty. Carefully selected scents have been combined with soy wax to create this candle that smells as good as it looks and as soy wax melts at a low temperature it does not damage the china so it can be used again after washing with soapy water. Group a few together for maximum effect.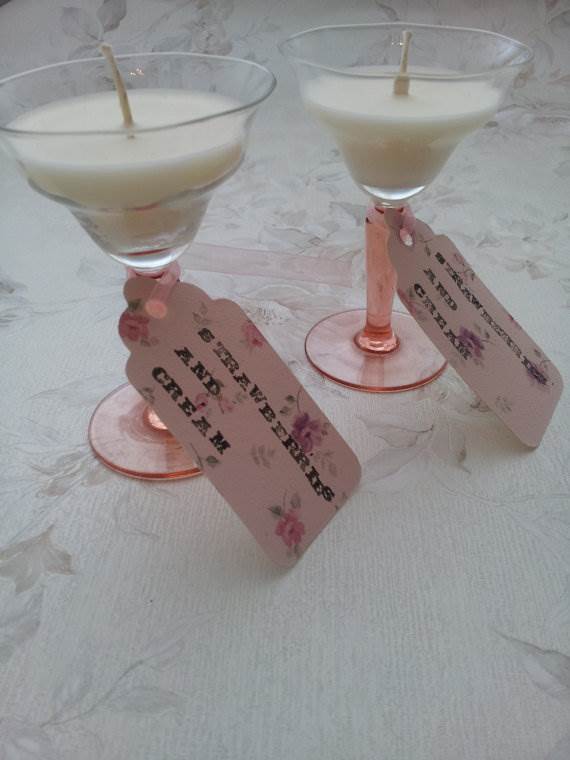 Our 5 Etsy buying tips –
Be clever with your search options. Use specific colour and shape descriptions as keywords. So instead of just searching for 'pink dress', search for cerise dress, fuchsia dress, pastel dress, blush dress, coral dress etc. Search every day as people list all the time and you don't want to miss out on the perfect item because you didn't find it in time.
Consider the location of your seller. You can buy globally on Etsy but factor in timescales, postage costs, customs charges and language differences.
Use Paypal. This will protect both you and the seller and provide you with extra protection in case of a problem.
Request samples. This one is particularly key if you're thinking about co-ordinating lots of different products together, as colours can vary widely and photographs aren't always accurate. Most sellers should be open to sending you small samples, especially if you're willing to pay postage or a small fee.
Read the feedback and askabout the return policy. Check out what other shoppers have said as comments and reviews are a great sources of information. When you're buying products sight unseen, there should always be an easy return or exchange option. Check out the seller's return policy, and if it's not on the site, feel free to ask about it.
Are you going to be a vintage bride soon? Need some vintage wedding ideas? Come visit one of our upcoming vintage wedding fairs in Harrogate on 21st September, Stoke Newington, London on 12th October and Chiswick, London on 9th November and find everything you need for your big day. For more details check the website – www.vintageweddingfair.co.uk.
Written by Sarah Gorlov