Choosing alternative wedding food is a great way to showcase your personal taste and style, and to provide your guests with a memorable dining experience. By stepping away from traditional wedding food options, you open up the opportunity to offer something unique and unexpected, which can be a real treat for guests who have attended many weddings in the past. Alternative wedding food options also allow you to be creative and add a personal touch to your menu, whether it's incorporating international flavours, setting up interactive stations, or offering a dessert-first approach. Here are 10 ideas to inspire you…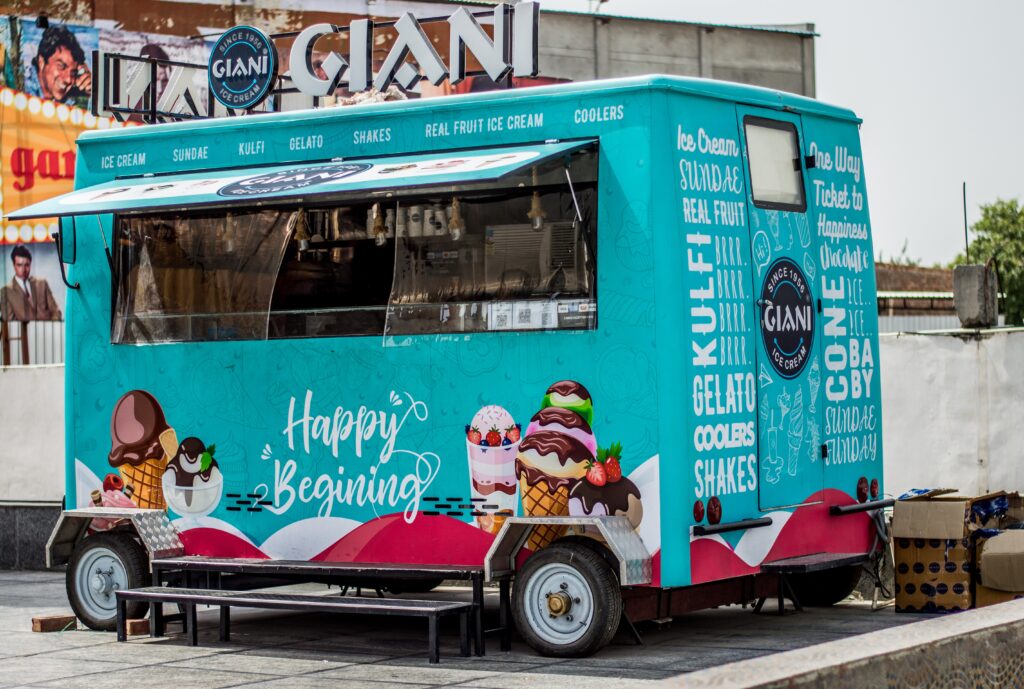 Food Trucks
A food truck is a fun and casual option that allows guests to sample a variety of street food options. It's also a great way to accommodate dietary restrictions, as many food trucks offer vegetarian and gluten-free options. Plus, the sight and smell of a food truck is sure to add a festive and lively atmosphere to your wedding.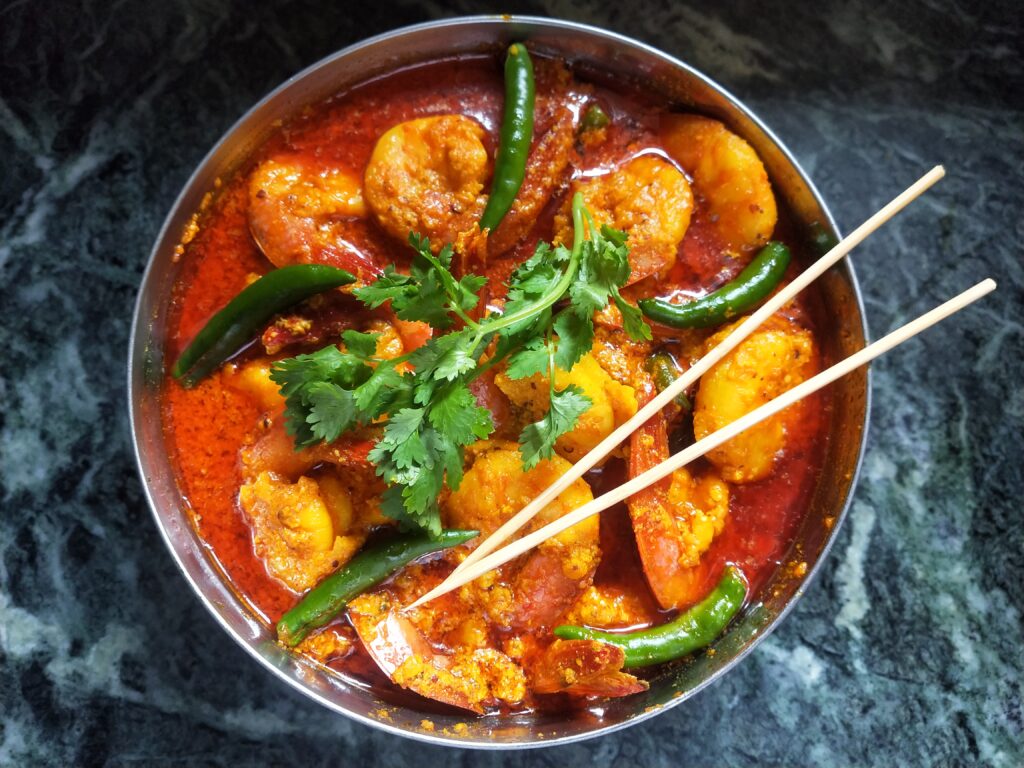 Global Cuisine
Incorporating international flavours into your menu is a great way to showcase your cultural heritage or your love for travel. It's also a way to offer a variety of dishes that will appeal to guests with different tastes. Consider adding a few different options from various regions to offer a well-rounded menu.
Interactive Stations
Interactive stations are a great way to get guests involved in the dining experience. Not only do they allow guests to create their own dishes, but they also encourage mingling and conversation. Consider offering stations that cater to different dietary needs, like a gluten-free pasta station or a vegan taco bar.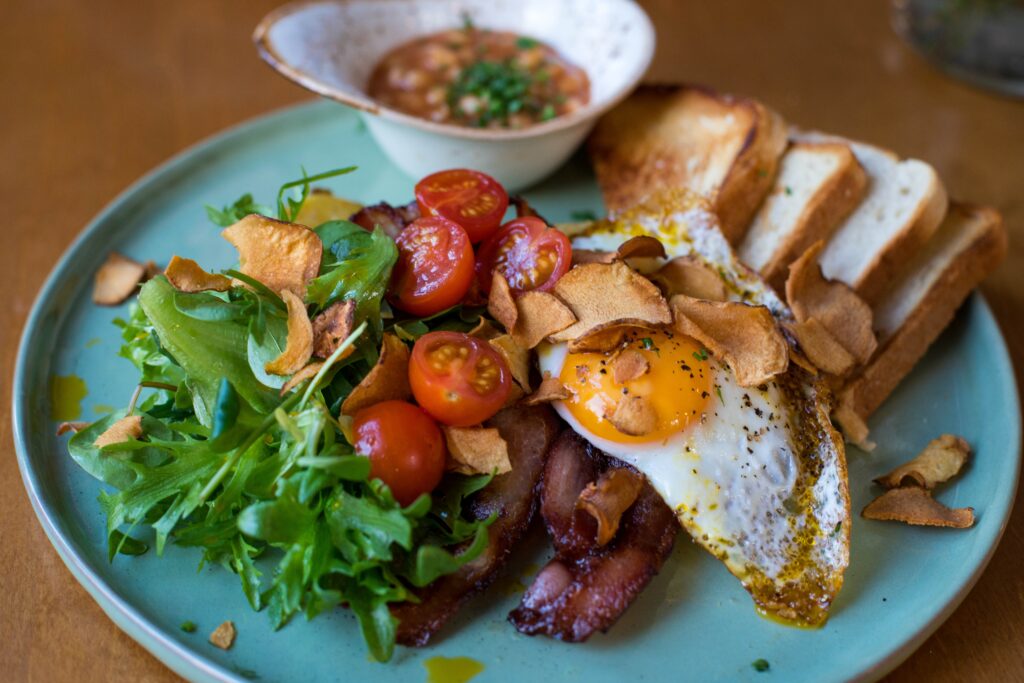 Brunch
A brunch wedding is a great way to save money on catering costs, as breakfast foods are typically less expensive than dinner options. Plus, brunch is a perfect opportunity to incorporate playful and fun elements like a mimosa bar or a Bloody Mary station. And who doesn't love the idea of starting the day with a delicious breakfast spread?
Pizza
Pizza is a universally loved food that can be customized to suit different tastes. Plus, it's easy to make in large quantities, which makes it a great option for a casual and relaxed wedding. Consider offering a variety of toppings and crust options to appeal to all your guests.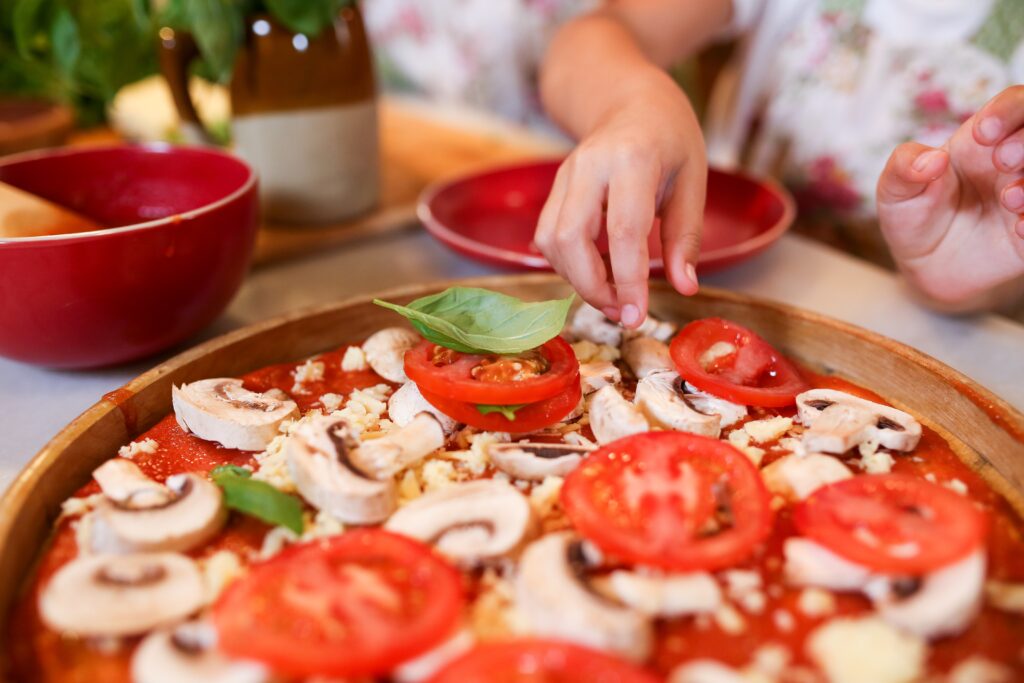 Seafood
If you're having a beach or waterfront wedding, incorporating seafood into your menu is a no-brainer. Fresh seafood is delicious and can be served in a variety of ways, from sushi to grilled fish. Plus, it's a great way to highlight the local cuisine if you're getting married in a coastal region.
Family Style
Family-style dining is a great way to create a warm and intimate atmosphere. Guests are encouraged to interact and pass dishes around the table, which can be a great icebreaker for guests who don't know each other well. Plus, family-style dining can be a great way to showcase comfort foods like fried chicken, meatloaf, or pot roast.
Vegetarian or Vegan
Offering vegetarian or vegan options is a thoughtful way to accommodate guests with dietary restrictions or preferences. It's also a way to show your commitment to sustainability and ethical food choices. Vegetarian and vegan dishes can be just as delicious and satisfying as meat-based options, so don't be afraid to get creative.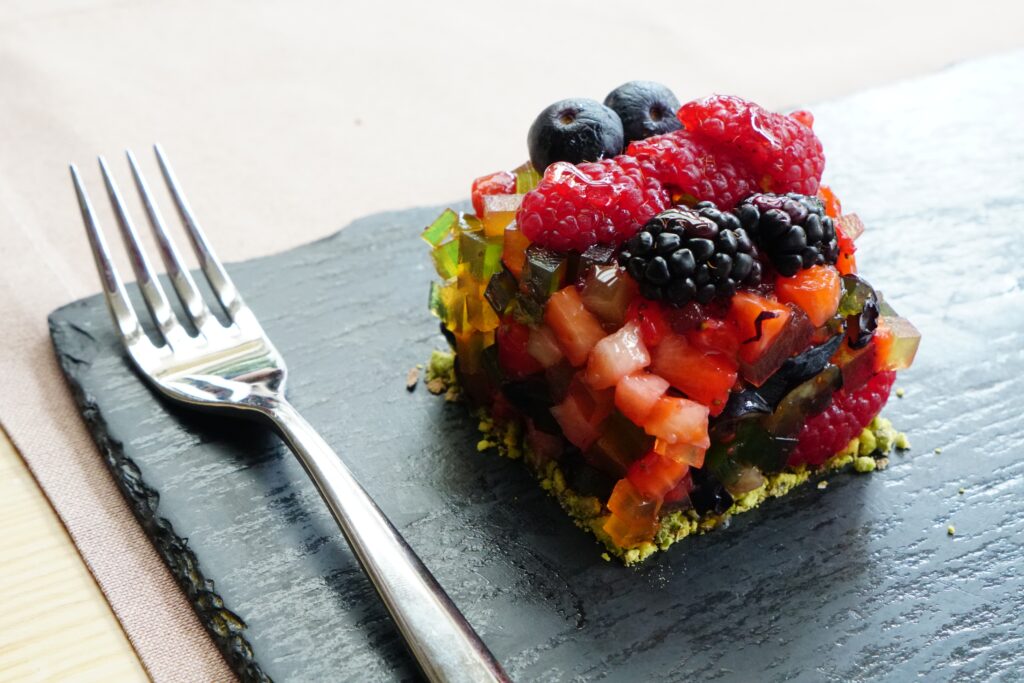 Dessert First
Starting the meal off with dessert is unexpected and fun, and it's sure to delight your guests. A dessert table can be filled with a variety of sweet treats like cakes, pies, and cookies. It's also a great way to showcase a family recipe or a local bakery that you love. Just be sure to offer some savoury options later in the meal to balance out all the sweetness!
BBQ
A summer wedding is the perfect opportunity to serve up classic BBQ dishes like pulled pork and brisket. BBQ is casual and relaxed, which can create a fun and laid-back atmosphere for your wedding. Plus, BBQ dishes can be easily customized to suit different tastes, with options like vegetarian BBQ "ribs" or smoked tofu.
Overall, choosing alternative foods for your wedding can make for a fun, exciting, and delicious celebration that will be remembered for years to come. And no one wants a boring Coronation Chicken right?
IF YOU LOVED THESE ALTERNATIVE WEDDING FOOD IDEAS THEN WHY NOT PIN THEM?