For most people shopping for your wedding dress is one of the most exciting parts of wedding day planning and it should be a wonderful experience! But shopping for a wedding dress is one like no other. Whether you're at the beginning of your shopping journey and want to be armed with lots of knowledge to make it a successful trip, or you are halfway through and are wondering why the dresses that aren't your regular size fit you, you may be wondering are wedding dresses true to size anyway? We answer your question…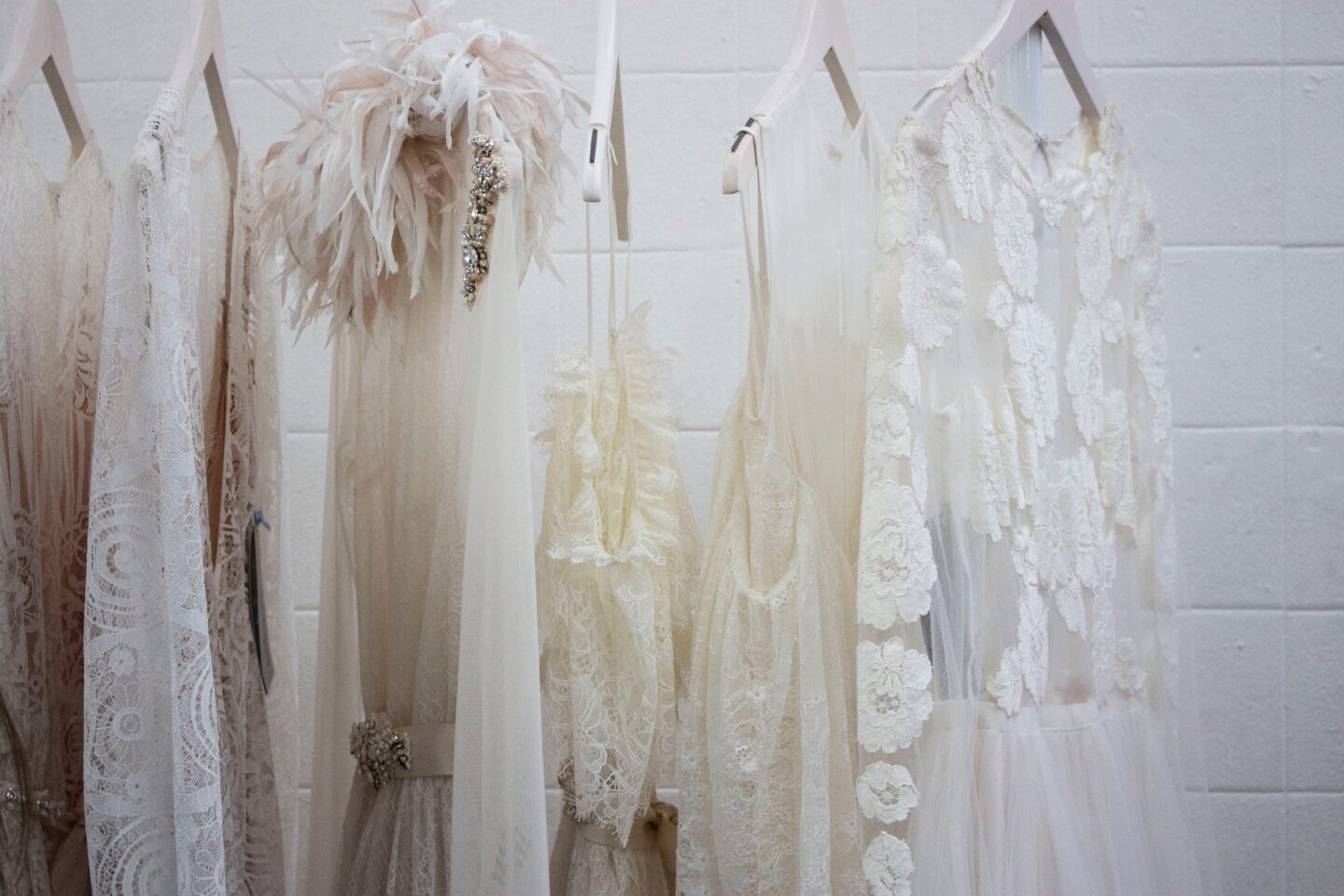 Like the high street, bridal manufacturers have different measurements for different sizes, so what's a size 14 in one brand may be a size 12 or less/more in another. We've all been in a position where we try on a size 12 pair of jeans in one shop but then need a size 16 in another and don't even get me started on S/M/L/XL! It can be soul-destroying, BUT the way look at it now is that if it fits, you look amazing in it and you FEEL amazing in it, does it really matter what size it is anyway?
Note that European sizing tends to run smaller than American and on occasion, it's been known that for some brands you could end up being up to two sizes larger than your average size, so try not to concentrate too much on the size BUT how it fits you! Brands do not do this to make you feel larger than you are, sizing in the bridal industry has not evolved to meet the modern woman like standard high street sizing and many sizing charts from designers are still based on body shapes and sizes from years and years ago!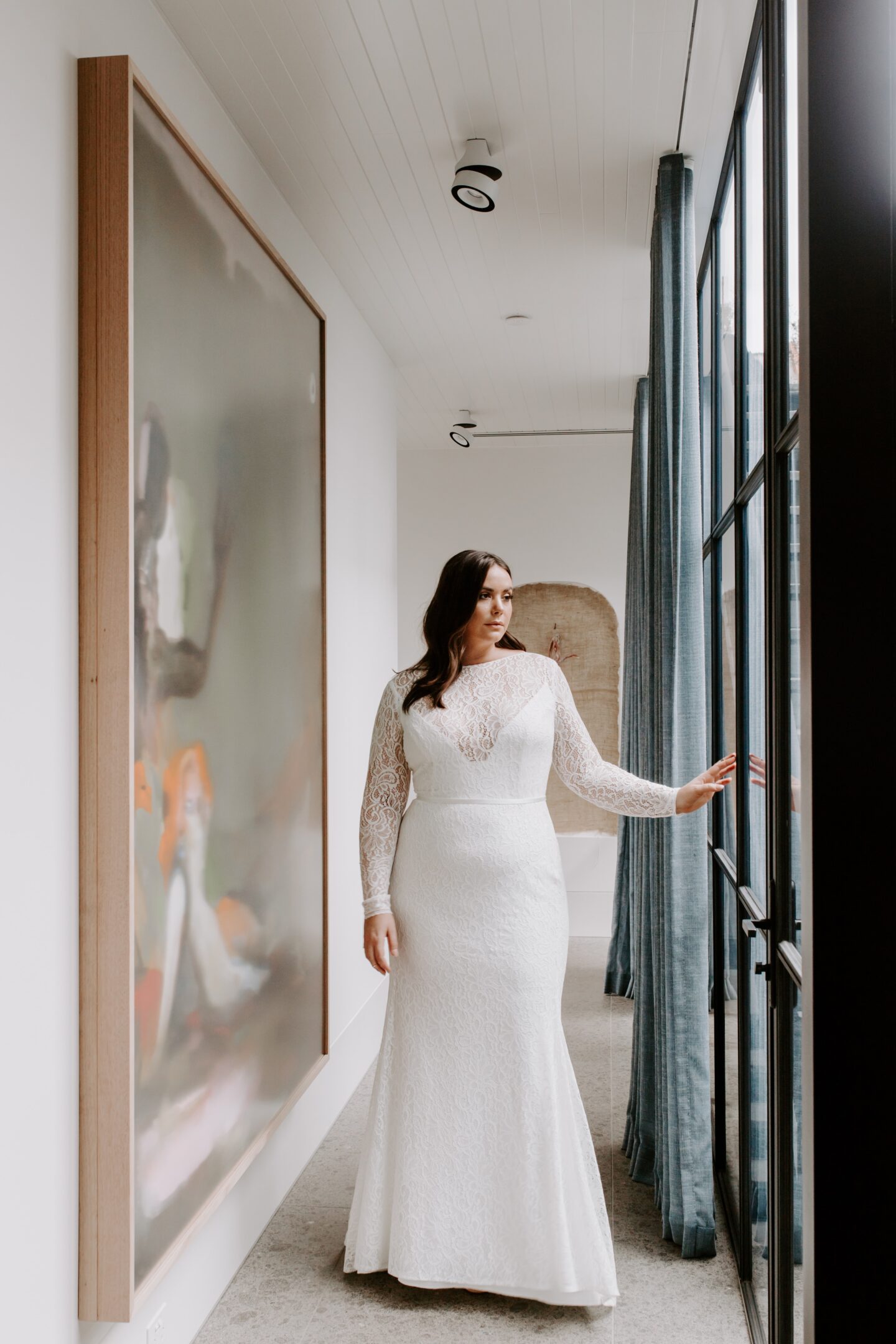 When shopping rather than having a size in mind it's always better to take your bust, waist and hip measurements; that way if you're buying off the peg/online can cross reference these against the size chart. If you're buying a pre-loved wedding dress and are unable to try this on then you can get a good idea of whether this will fit. If you're shopping at a boutique you can give your measurement to the bridal consultant who can then can pull dresses that they know will fit you. It can be different again if you are buying vintage. Vintage sizing was considered much smaller than the sizing charts nowadays so these will ultimately come up much smaller than standard high street sizes.
When cross-referencing your measurements against sizing charts you should always take it from your largest measurement and this should be the main one that you look to match most closely when buying a dress, it is always better to take a dress in than let it out! Bear in mind that almost all wedding dresses will need altering in some way. It's a special day and you want your dress to fit perfectly. Nobody is the same so the chances are that somewhere your dress will need altering to make it the perfect fit for you.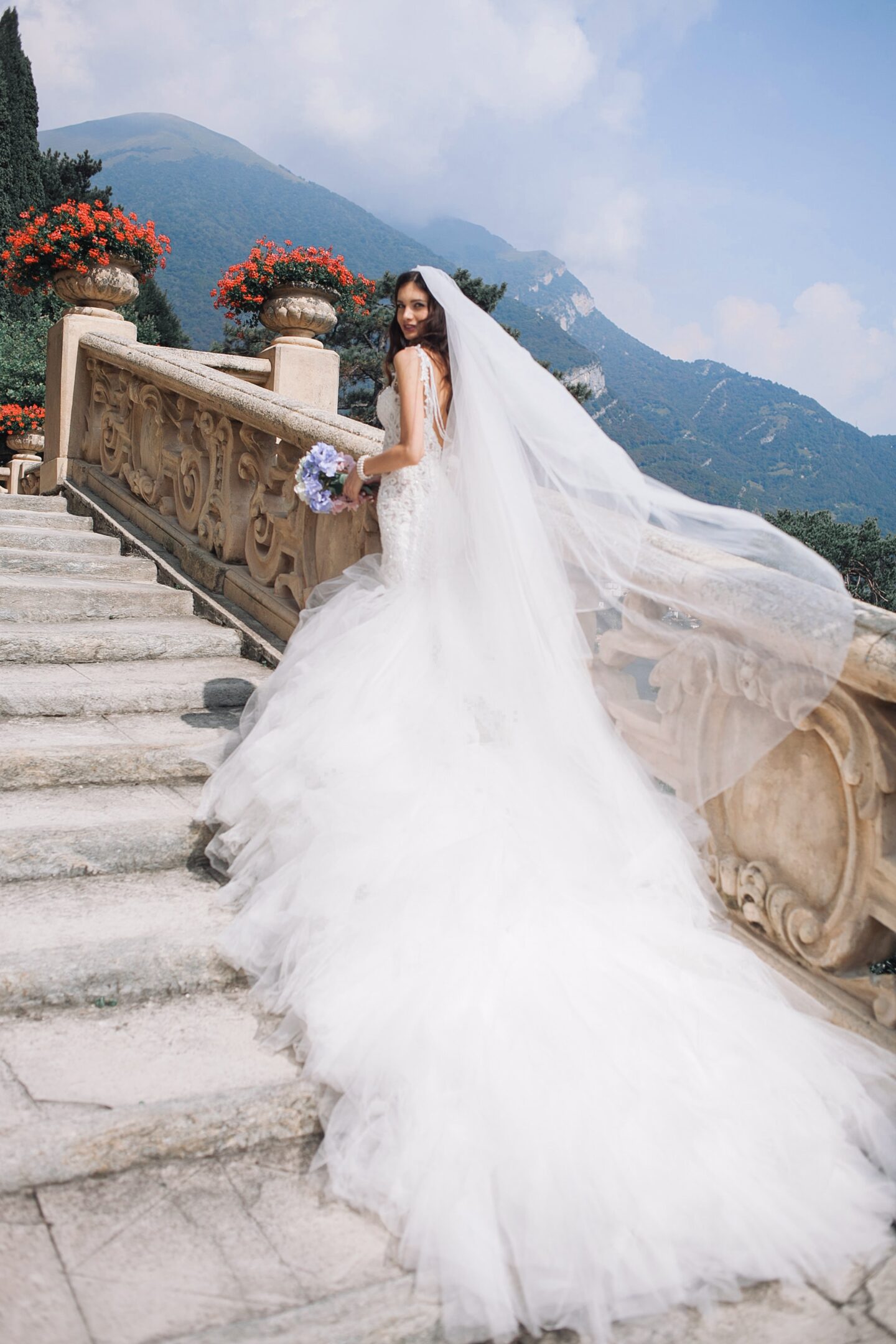 So to answer Are wedding dresses true to size? For the most part, it's a NO, wedding dresses do not tend to be true to size when comparing it to everyday sizing. Like high street it varies from brand to brand, so taking your measurements is imperative…
How To Take Your Measurements
Taking your measurements is easier if you have someone to help. Make sure you use a soft, flexible tape measure for the following measurements. If possible you should wear your underwear which will be similar to what you will be wearing on your wedding day.
Bust – This measurement should be taken from the fullest part of your bust; wrap the measuring tape around your back and under your arms
Waist – Your waist is identified by your natural crease, the place where you are narrowest; wrap the measuring tape around this part of your body
Hips – Stand up straight and place your feet together; wrap the measuring tape around the fullest part of your hips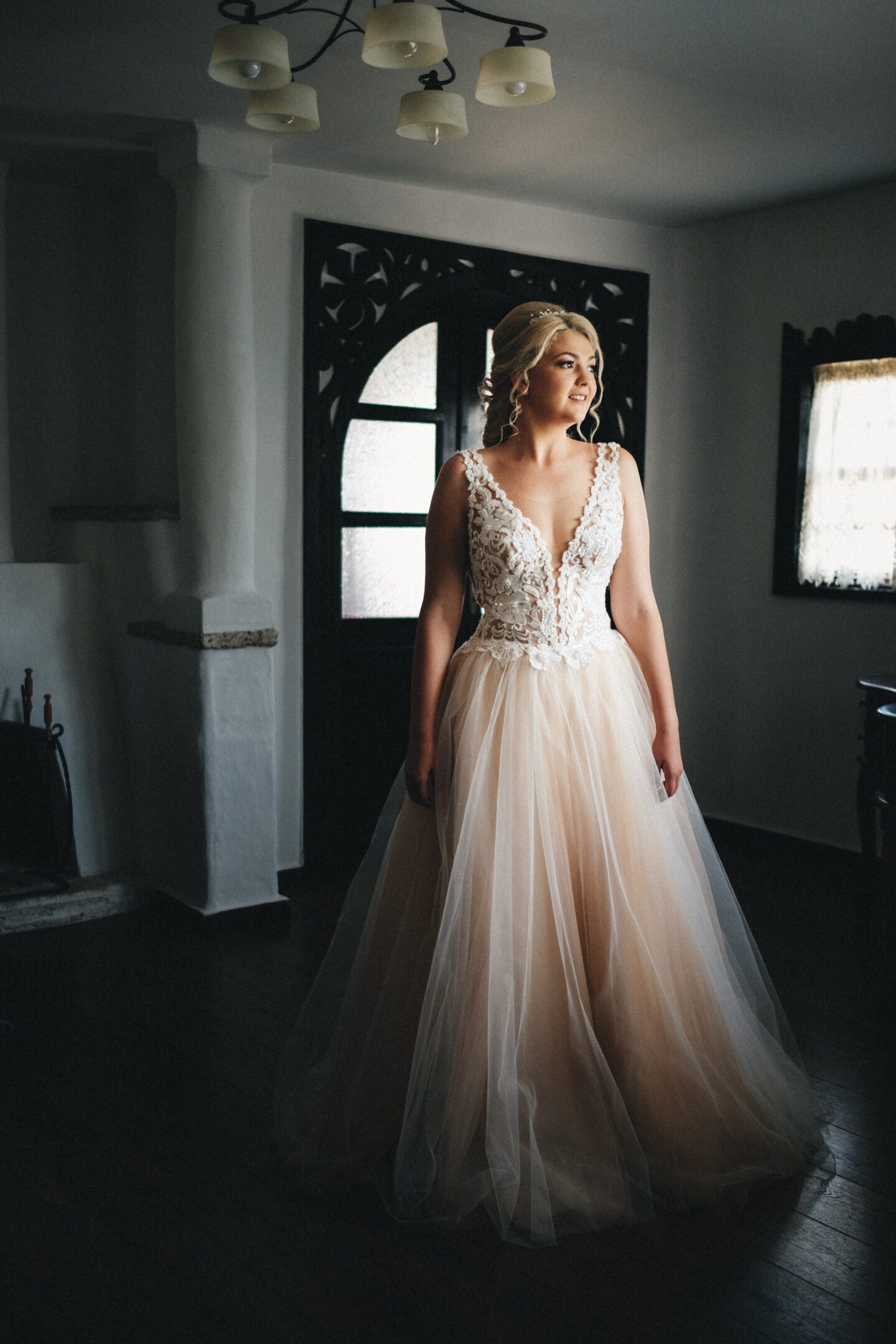 IF YOU FOUND THIS ARTICLE ON WHETHER WEDDING DRESSES ARE TRUE TO SIZE USEFUL, PIN IT!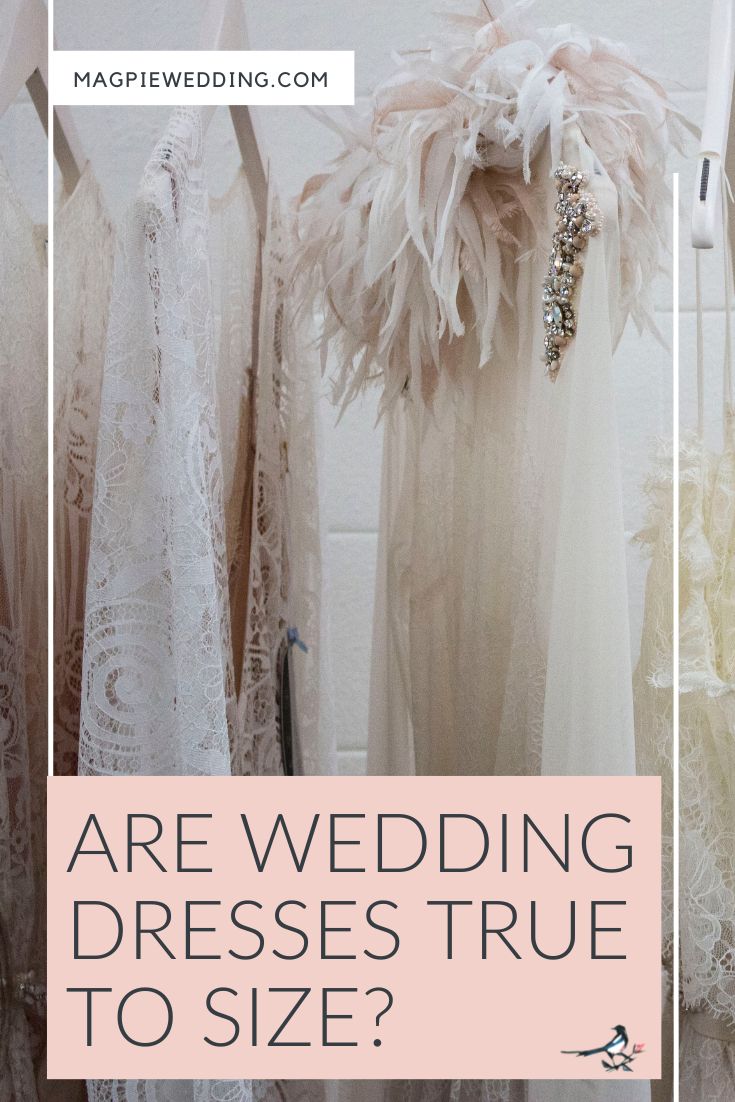 If you found this article on are wedding dresses true to size useful you may also like;
5 Places To Buy Pre-Loved and Vintage Wedding Dresses
5 Hooded Wedding Dresses for An Alternative Bridal Look
Vintage Wedding Dresses; 5 Bridal Looks For Your 1950s Wedding