Shopping for the right engagement ring can be a very difficult thing. It's a decision that's vitally important since ideally, you'll only present one ring; on the other hand, it's an extremely personal decision that will probably be informed by your own tastes and intuitions as much as any objective criteria.
Before you make the decision, you'll want a fair understanding of the different gemstones available, and the qualities that they offer. While it might be tempting to stick with the diamond engagement ring as a default, you might find that a change in stone creates a much more personal proposal.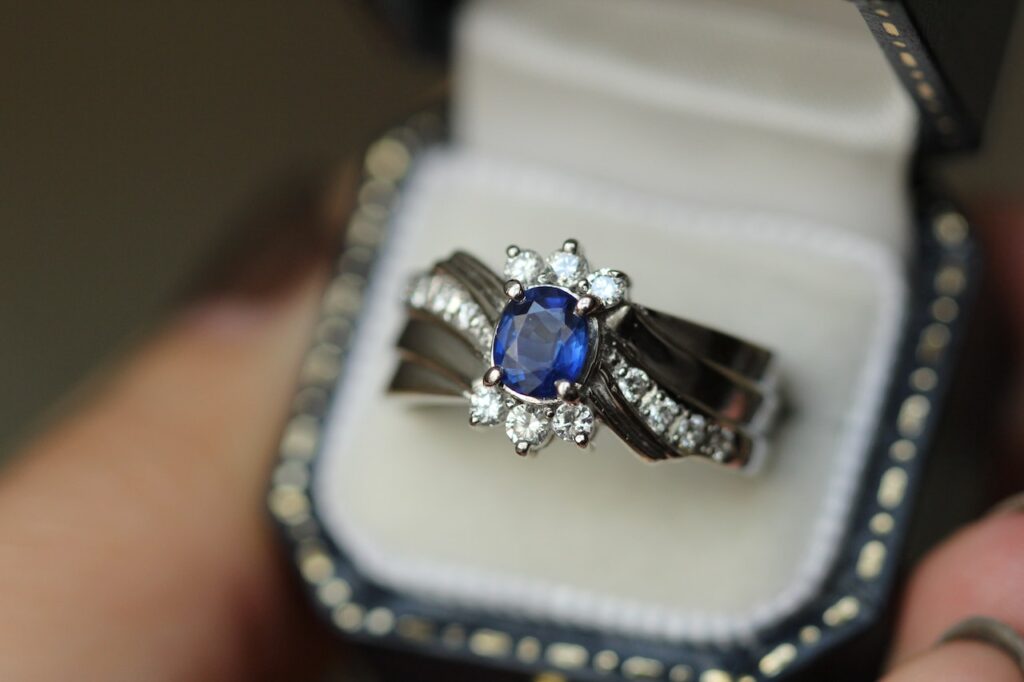 What gemstones might you consider?
There are scores of options when it comes to gemstones, but a few stand out as especially worthwhile.
Sapphire
Sapphires are often thought of as a blue alternative to diamond, but they actually come in several different hues, with blue just being one. It's marginally less twinkly than a diamond, but much less expensive.
Amethyst
This purple stone is slightly softer than diamond, and it's often presented uncut. It's a great match for silver and rose gold jewellery.
Ruby
Rubies are famously a very deep red and vary in price and quality according to their origin. Burmese rubies tend to be especially prestigious.
Emerald
Emeralds aren't quite as stylish today as they once were, but their iconic greenness does make a great match for women with a taste for vintage fashion, or for green things in general.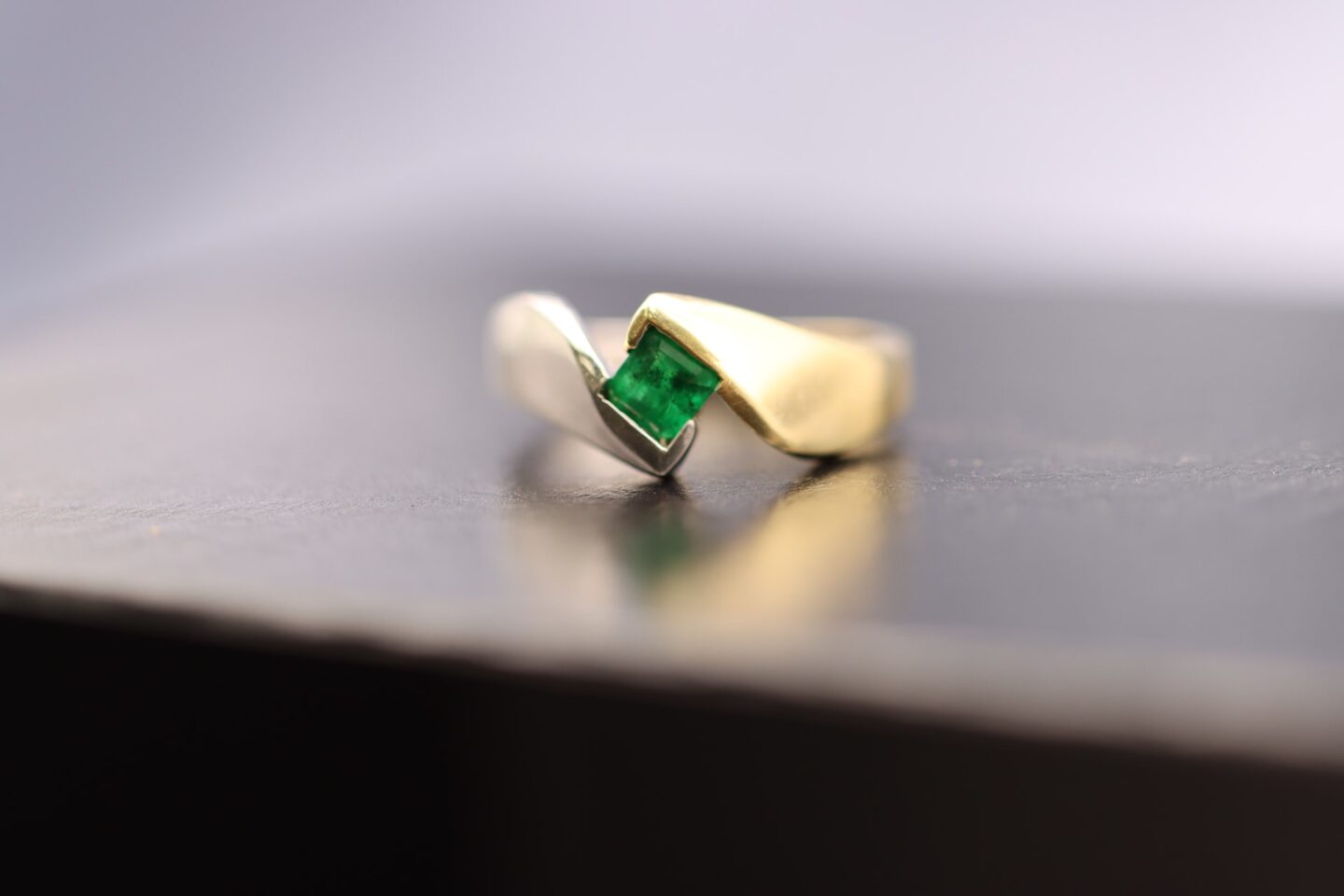 The factors that influence price
The famous four 'C's that influence the price of a diamond are salient in the case of other gemstones, too. Let's run through them.
Carat
This unit refers to the size of the gem. The bigger and heavier the gem, the more expensive it is. The correlation isn't always linear, however; you might see big jumps in value around significant thresholds, like the one-carat mark.
Clarity
Clarity measures the number of internal defects in the gem, called inclusions. These are tiny cracks, or crystals of a foreign material, which ultimately contribute to a frosted effect. Most diamonds are actually used for industrial purposes; it's only the clearer ones that find their way into jewellery.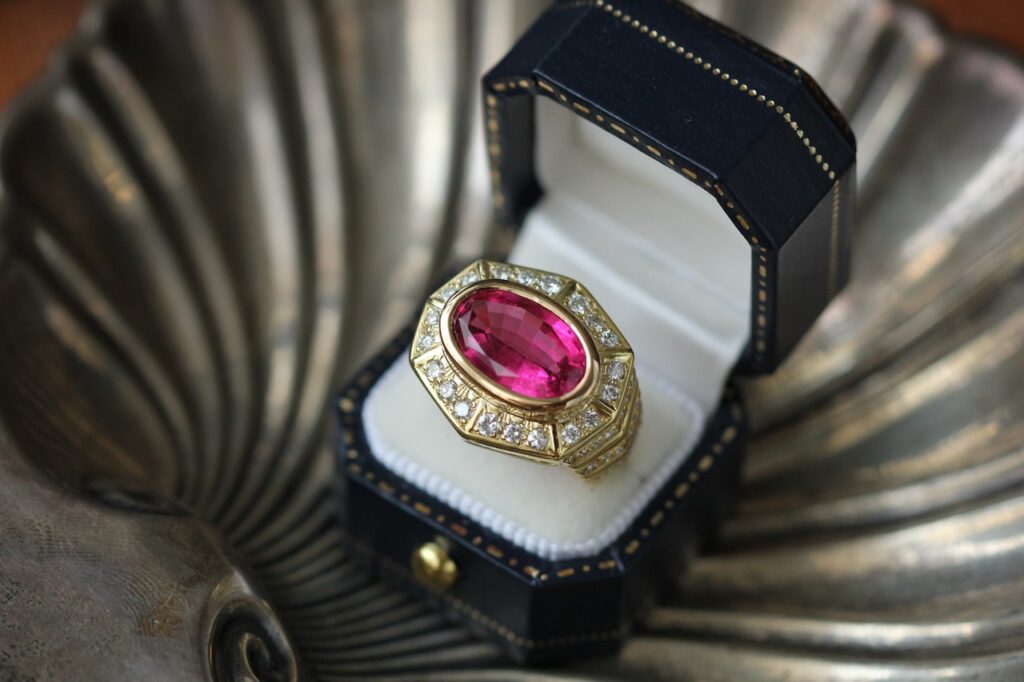 Colour
Gemstones will tend to vary slightly in colour – though these variations are nowhere near as obvious as they are with a diamond.
Cut
Different kinds of cut will influence the look of the gemstone, and therefore its price. There are a number of different cuts available, and certain gems match better with certain cuts than others.
What about metal?
Certain kinds of gemstone will tend to make a better match with different metals. Therefore, choose the right band after you've settled on a stone.
IF YOU FOUND THIS USEFUL THEN WHY NOT PIN IT?