Arranging your wedding day can be an exciting and joyous experience, but it can also bring some financial stress. The good news is that you don't have to sacrifice your dreams or go into debt to have a gorgeous wedding. This article will share practical tips and creative ideas to help you plan a budget-friendly wedding without compromising style. From smart strategies to unique DIY projects, we've got you covered.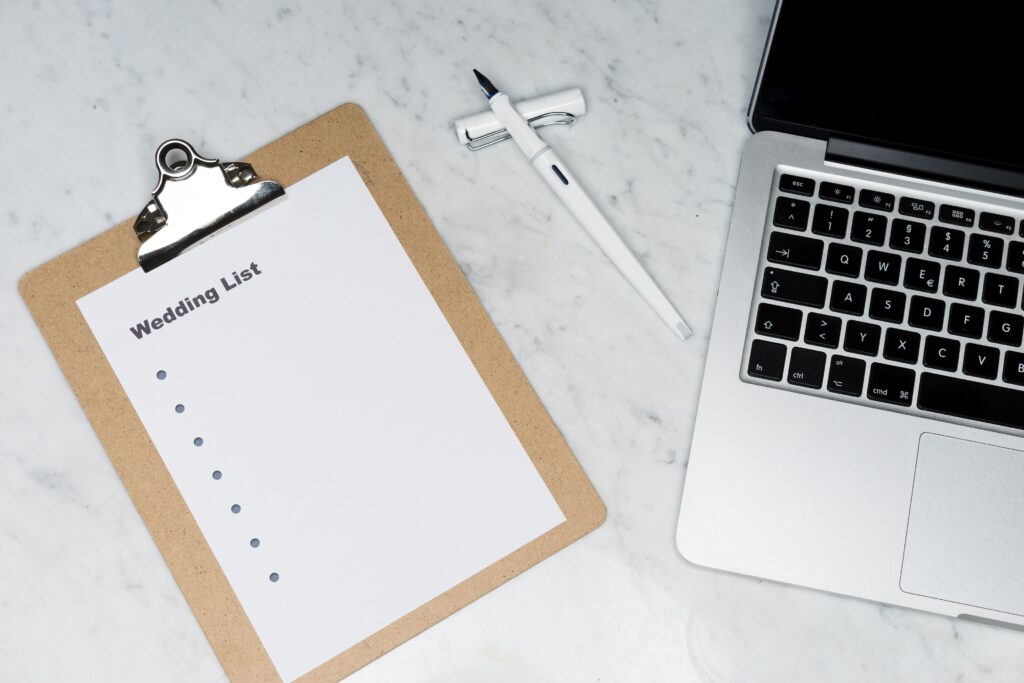 Start with a Clear Vision
Designing a vision for your wedding will help you stay focused and make informed decisions throughout the planning process. Sit down with your partner and discuss what aspects of the wedding are most important to both of you. Is it the venue, the decorations, or the overall atmosphere? Having a clear picture will allow you to allocate your budget to the areas that actually matter to you.
Set a Realistic Budget
Before you dive into the planning process, determine your wedding budget. Be realistic and consider your financial situation. Remember, it's not about how much you spend but how wisely you distribute your resources. Allocate a specific amount to each category, such as venue, catering, attire, and photography, ensuring you have a clear idea of what you can afford. By having an exact budget in mind, you'll be able to make informed conclusions and avoid overspending.
Prioritise the Must-Haves
Every couple has diverse preferences when it comes to their wedding day. Sit down together and determine the must-haves for your wedding and prioritise them accordingly. These may incorporate a dream venue, a proficient photographer, or a particular catering style. By focusing on what truly matters, you can assign more funds to these aspects and find creative alternatives for the less important elements.

Timing is Everything
Choosing the suitable date and time for your wedding can significantly affect your budget. Consider having your wedding during the off-peak season or on a weekday, as many venues offer discounted rates during these times. Additionally, planning a morning or afternoon wedding can be more cost-effective than an evening affair.
WANT TO KNOW MORE ABOUT TIMINGS? DOWNLOAD OUR FREE PLANNER HERE.
Opt for an Intimate Celebration
Smaller weddings create a more intimate atmosphere and help reduce costs. Consider narrowing down your guest list to invite only close family and friends. This will allow you to allocate your budget more generously to other elements of the wedding, such as decor, food, or entertainment.
Get Creative with DIY Projects
Injecting your personality into your wedding can be a fun and economical approach. Take on some DIY projects to personalize your decorations, invitations, or wedding favors. You can find plenty of inspiration online and design unique pieces that reflect your style and love story.
Choose a Budget-Friendly Venue
The venue often takes up a meaningful portion of the wedding budget. Look for affordable alternatives such as public parks, community centers, or even a friend's back garden. Outdoor venues can provide a lovely backdrop while saving you a substantial amount of money.
Explore Affordable Catering Options
Food and beverages can swallow a large part of your wedding budget. Instead of a formal sit-down dinner, consider alternative catering options like food trucks, buffet-style meals, or family-style dining. These choices can add a unique touch to your wedding while being cost-effective.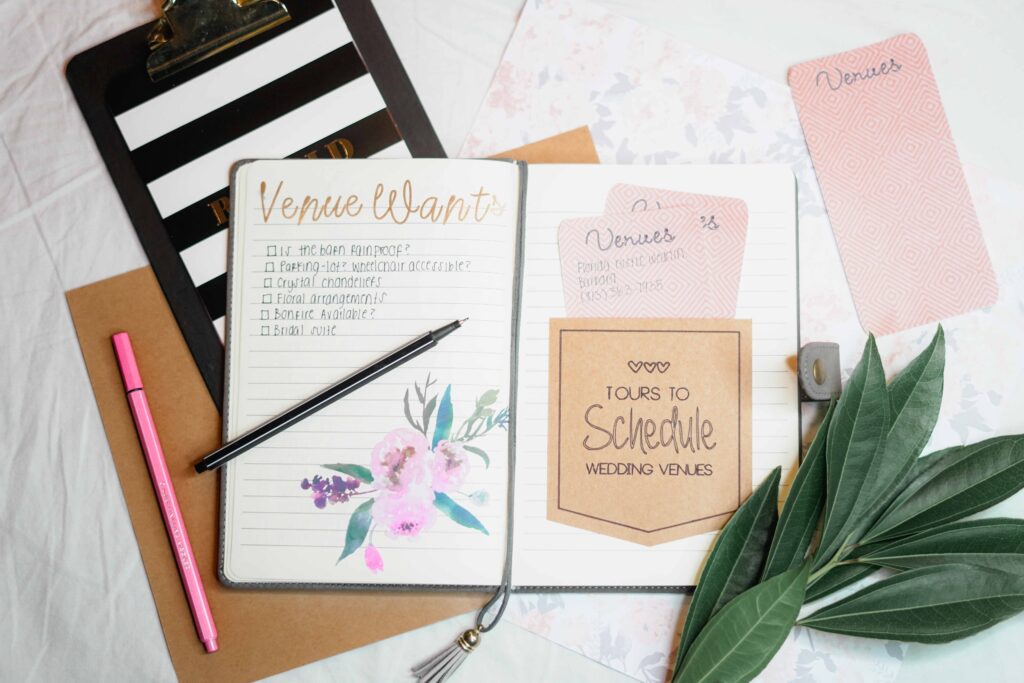 Embrace Secondhand and Vintage
When it comes to apparel and decorations, consider embracing secondhand or vintage items. Thrift stores, consignment shops, and online platforms propose a wide range of gently used wedding dresses, suits, and decor at a fraction of the cost. You may even discover one-of-a-kind pieces that add a gleam of nostalgia to your special day.
Smart Invitations and Wedding Stationery
Save on stationery costs by opting for digital invitations or designing your own using user-friendly online tools. Think about simpler designs or explore budget-friendly printing options if you prefer physical invitations. Remember, it's the content and sentiment that matter most, not the extravagance of the paper.
Planning a budget-friendly wedding doesn't mean compromising on style or sacrificing your dreams. Following these tips, you can create a memorable and beautiful wedding that mirrors your unique love story without breaking the bank. It's all about prioritising, being resourceful, and staying true to what matters most to you. Enjoy the journey, and may your wedding day be a celebration of love, joy, and financial peace of mind!
Planning a wedding can be overwhelming, and you don't have to do it all alone. Reach out to professional writing services like writepaperfor.me or hire a fast essay writer on speedypaper.com to assist you with various writing tasks related to your wedding. Their experienced writers can help you craft wedding vows, create heartfelt speeches, or even write a personalised love story to share with your guests. Thus, you will have more time and energy to focus on other essential aspects of your wedding planning process.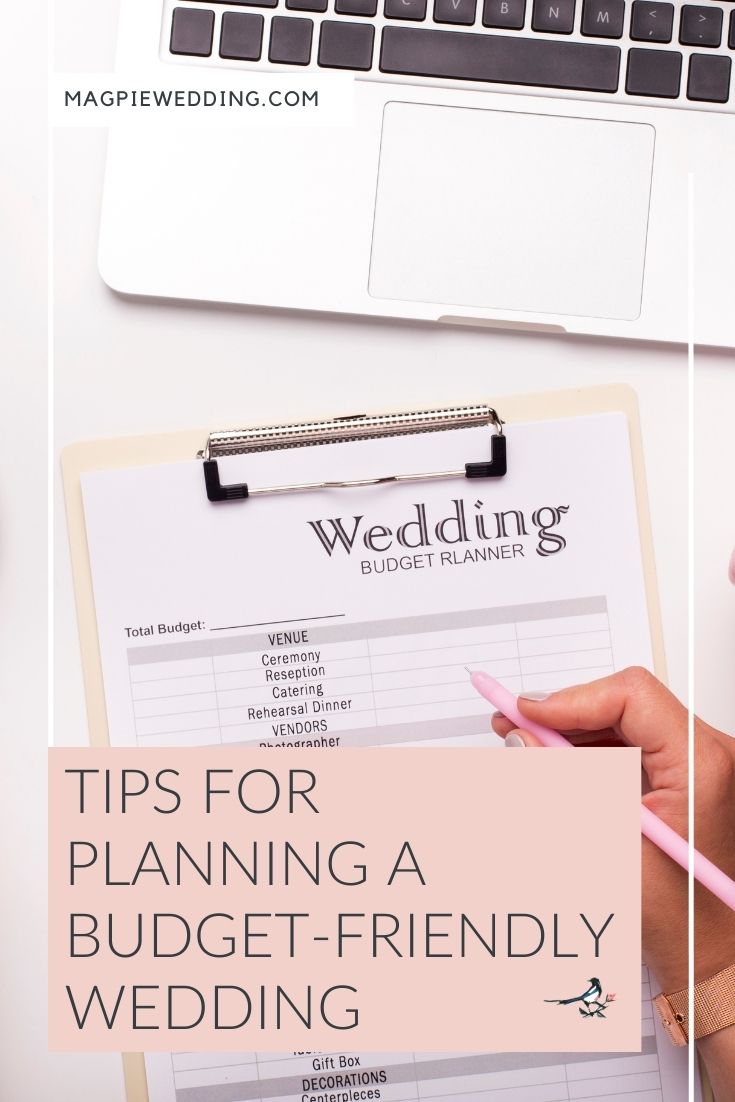 This is a collaborative post.