When it comes to getting married, there are a few big calls for a groom to get right. And they don't come much bigger than choosing your best man. Of course they may choose a best woman too!
Picking your groomsmen is, by comparison, a pretty easy task. The squad tends to pick itself, a combination of relatives and best friends who will have your back on the big day. But the best man/woman – that's a different story. They will will have all the same responsibilities as your groomsmen, but with a whole bunch more, plus they'll need to be able to organise and guide the whole crew. So you'll want someone you can trust, someone who knows how to problem-solve and get things done, and, of course, someone who is as close to you as they can be.
So whether you are getting married in traditional style in a church, tying the knot intimately on the beach with friends and family, or having a blowout wedding on a cruise, picking your best man or woman is one of the most important decisions you'll have to make. Here are a few tips to help you on your way.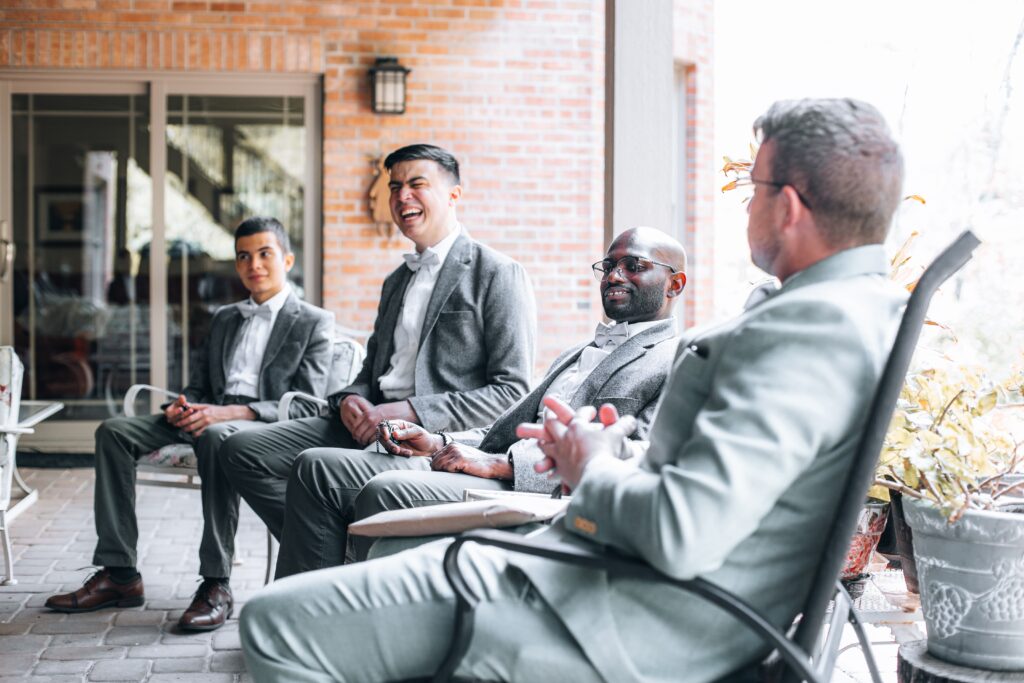 Trust your gut
When it comes to your best man or woman, the obvious choice is usually the right one. If you've got one particular best friend who's been with you through thick and thin, or a relative, chances are your choice will be an easy one.
A central part of your social circle
Your best man or woman should be someone who knows your mates. They'll need to get on with and organise the rest of your groomsmen, as well as be the catalyst behind your stag night/bachelor party, so ensuring that they are a central part of your social circle can be a huge help.
WORRIED ABOUT YOUR WEDDING? CLICK HERE FOR SOME ADVICE.
Proactivity and a can-do attitude is key
Your best man or woman will be one of the key drivers behind the scenes for much of the build-up to your wedding and on the day itself. If things go wrong, or someone needs something, you need to know that they are going to handle it calmly, competently, and quickly. A great best man/woman will solve problems before they even arise!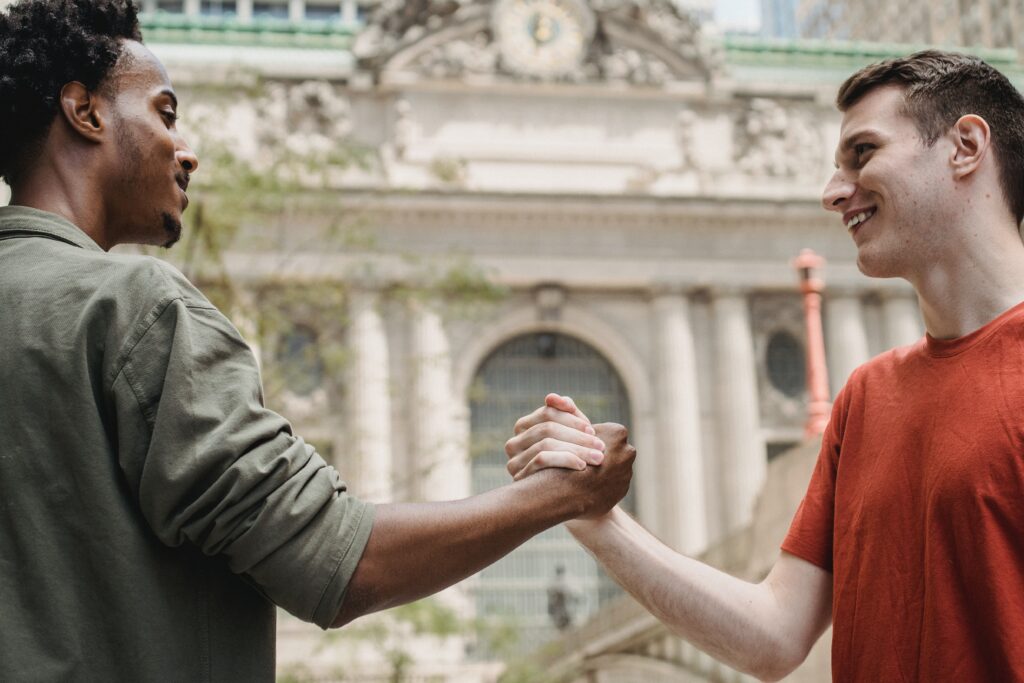 They know how to throw a party
Now, we know the stag party isn't the most important part of your wedding, but let's be honest, it's a pretty big deal. Your best man or woman is going to be the main man behind this celebration, so they will need to know how to throw a kick-ass party.
They are happy to make a speech
The speech is another responsibility they have. Of course you may not choose to have speeches at all, but if you do, you're going to need someone that feels comfortable with public speaking. But you may also worry that they don't know enough about you (or maybe they know too much) so bear this in mind when choosing.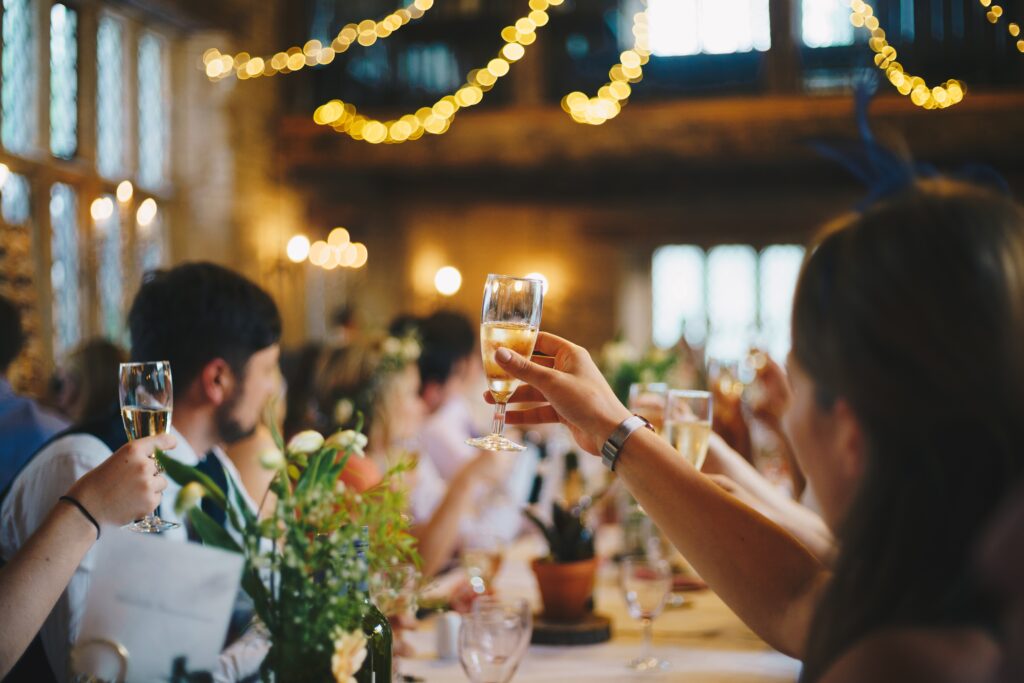 They have your back
You may need support beforehand leading up to the wedding day or on the day itself. This could be practical support or emotional. A good friend or relative will have your back and your interests first – but do share if you need a anything so they can be there for you.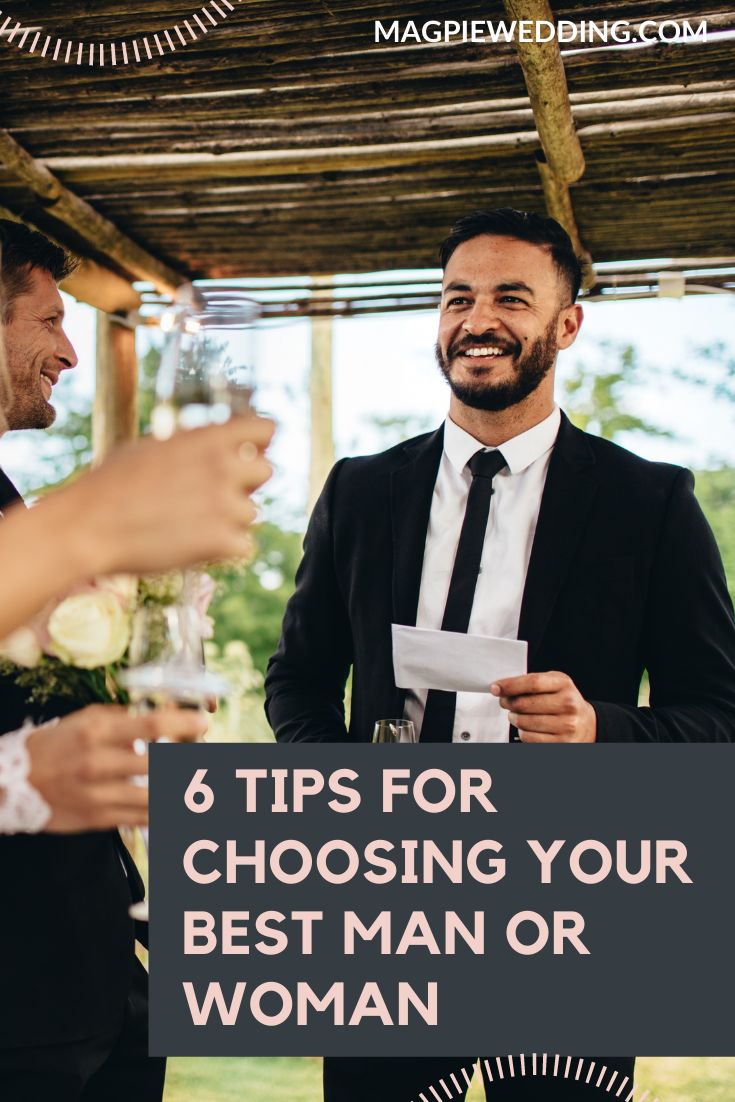 This is a collaborative post.