In today's article, we have the wonderful Michelle from Anita Care who shares with us her expert advice and top tips for women who are starting their wedding dress shopping journey following a mastectomy. Anita Care is based at Furzton Lake, Milton Keynes with a private fitting suite that ladies can visit for private fitting appointments. They are specialists in their field and sell breast forms, swimwear and of course bras for mastectomy customers. So if you're feeling overwhelmed or just need a bit of advice before starting to look for your dream dress, have a read, she has some excellent and informative advice…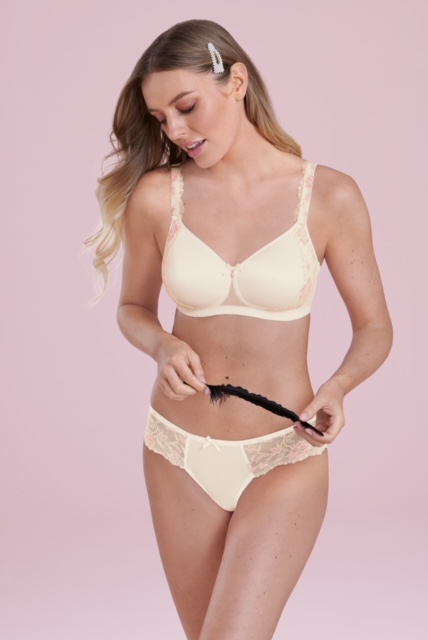 For comfort and confidence following breast surgery, ladies that have undergone mastectomies can wear a specially designed post-mastectomy bra, (also known as a care bra) as well as a breast prosthesis (also called a breast form). Care bras have fabric pockets inside on both cups, so can be used for the left or right breast, or indeed on both sides if required. Keeping breast forms in place can be tricky as they can move around or even fall out when reaching up or moving arms generally. For a more secure and comfortable fit, breast forms should be placed inside the pocket of a care bra, rather than just loose in the cup of a regular bra.
Care bras look visually similar to regular bras but have some important differences for comfort and well-being following surgery:
Comfortable and adjustable straps, also bras with wider straps for ladies that are at risk of Lymphoedema developing.
Good separation between the cups and a deeper centre that sits against the breastbone
A slightly higher neckline to disguise any shallowness due to loss of tissue in the chest area
Deep side wings under the arms and no boning or stiffeners. It is important to avoid anything digging into any scar tissue, especially if the Lymph nodes have been removed as well.
Pocketed so that a breast form can be worn, and the appropriate capacity in the cup to allow the breast form to mirror the natural breast as closely as possible
Comfortable soft fabrics and seams, so that nothing irritates the skin.
Generally wire-free, to avoid wires digging into any sensitive skin or scar tissue.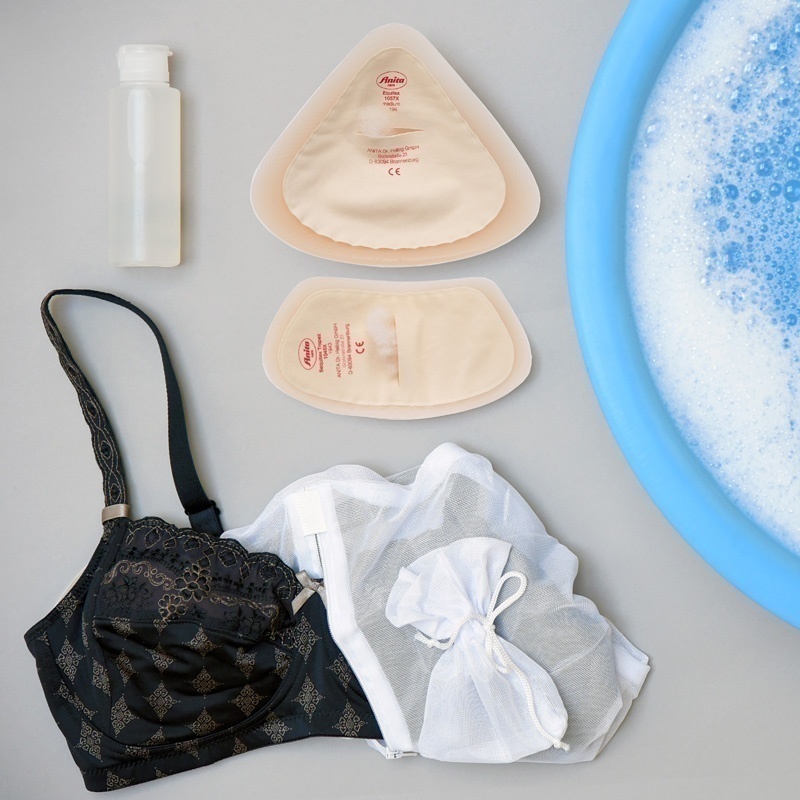 It is therefore worth considering the above when choosing the style of a wedding dress to ensure that the care bra you are planning to wear will not be visible. Indeed there may be some limitations to the style of dress you can choose as you are unlikely to find pocketed strapless or halter bras as they won't offer the level of support or security to keep the breast form in situ. It is worthwhile taking your chosen bra or bra options with you when wedding dress shopping so you can see how it will look under different dresses. If you are having a dress made for you, perhaps the designer can incorporate your chosen bra into the bodice of the dress for an even more secure and confident fit for your special day.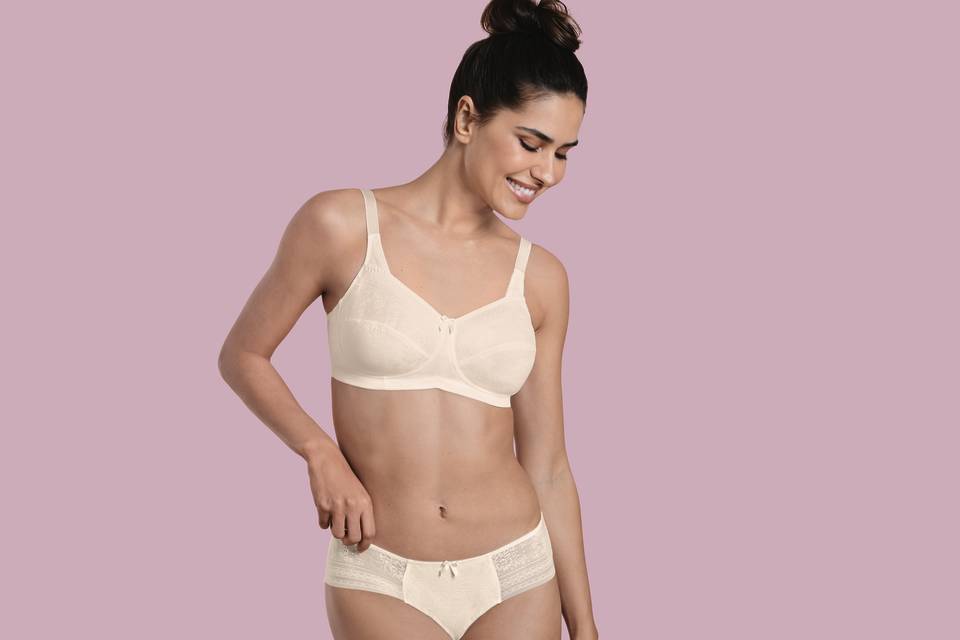 Alternatively, depending on the style perhaps it may be possible to pocket the bodice so that you can place your breast form into the dress. Bear in mind though that with strapless dresses the dress may fall away from the chest wall when leaning over so it would ideally need to be a snug fit.
Anita offers a wardrobe of care bras that fit beautifully under different types of wedding gowns; Smooth seamless t-shirt bras such as Tonya, perfect for under satin bias cut dresses, delicate lace-trimmed and all-over lace bras such as Fleur for a pretty and feminine look, and for the height of luxury is the Colette bra, with breathable moulded cups, scalloped lace straps and sides and coordinating lace briefs – ideal for under smooth or structured wedding dresses, and also for the wedding night!
You can also find more Anita Care at www.eloise.co.uk
IF YOU FOUND THIS ADVICE USEFUL, PIN IT!