Having a wedding is an amazing chance for you to publicly demonstrate your love and happiness, and share it with your family and closest friends. You get to exchange vows and express your deepest emotions before you take to the dance floor and dance the night away. Your wedding is also the perfect opportunity to show your creative wedding style due to the amazing options available nowadays. The global wedding industry will continue to develop and offer couples incredible opportunities to create the wedding of their dreams. However, you should plan your budget because statistics show that the average wedding cost in 2022 was $30,000.
Once you start planning, there will be many locations you can choose from, like a barn, farm, hotel, country, beach villa, or vineyard. The location will allow the happy couple to express their creativity and unique characteristics. Additionally, you should decide on the makeup, hairstyle, music band, the wardrobe, and find a unique piece of jewellery.
But, if you struggle to come up with ideas on how to make your wedding day unique, continue reading to learn four practical ways to make your wedding more enjoyable and memorable for both you and your partner, but also for anyone else invited as your guests.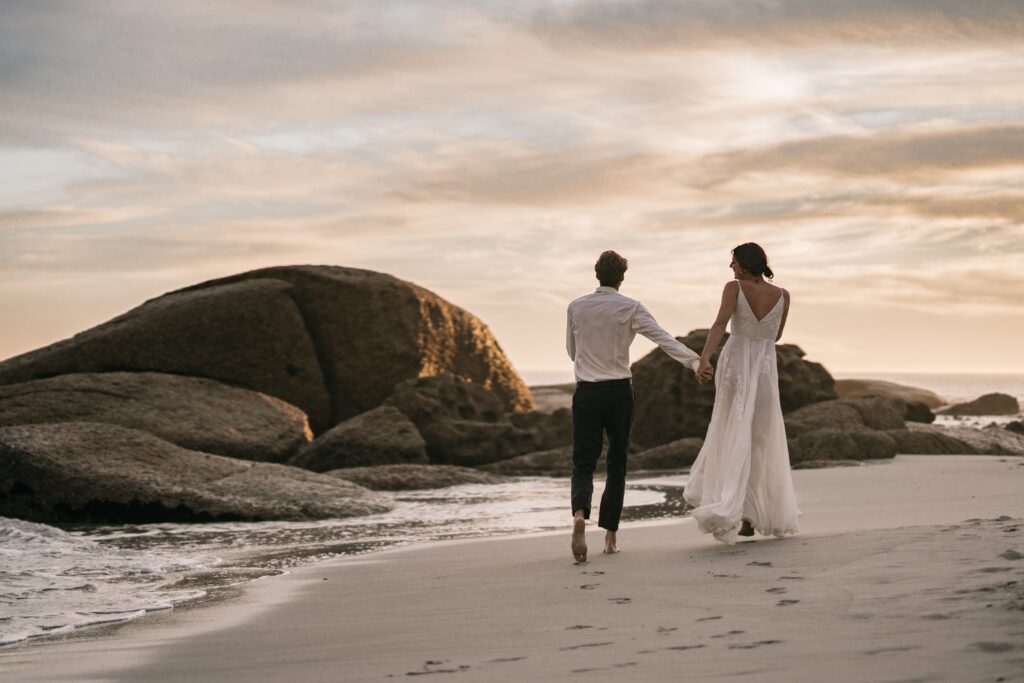 Find the perfect dress
The wedding dress is one of the most important things you need to pay attention to on your special day. Luckily nowadays, there are plenty of unique wedding dresses on the market you can choose from. For example, if you want something simpler, wear a linen, fully-lined strapless dress with a deep, sweetheart neckline or a linen, fully-lined column dress with off-the-shoulder sleeves. In case you want to create a slightly bolder look, then you can wear a sleeveless maxi dress with an A-line skirt made from breathable hemp.
If you decide to have your wedding at the beach, you can wear a crop top with a plunging neckline and self-tie front made from organic cotton combined with a cotton A-line skirt cropped at the ankle. Whatever your dress choice is, it should make you feel special and pleasant while wearing it.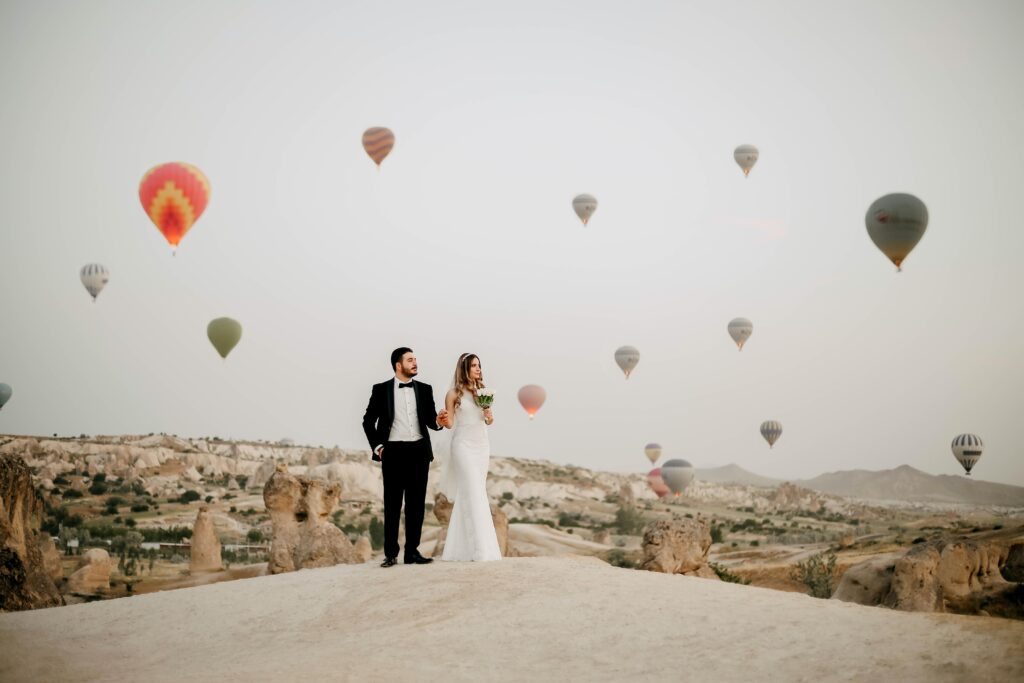 Organise transportation for the guests
Rent some spectacular creative wedding public transportation like a modern limousine, a carriage, or a boat if you have your wedding near the beach to transport your guests from the ceremony to the reception, and make a unique journey as part of the celebration. Additionally, hot air balloon rides are a unique and enjoyable way for both the couple and the guests to arrive at the ceremony.
You could even go retro with some cool school buses if that's more in line with the theme of your wedding. To add some creativity to the ride, play some upbeat music or decorate the transportation with colorful balloons and open bottles of champagne to make a toast.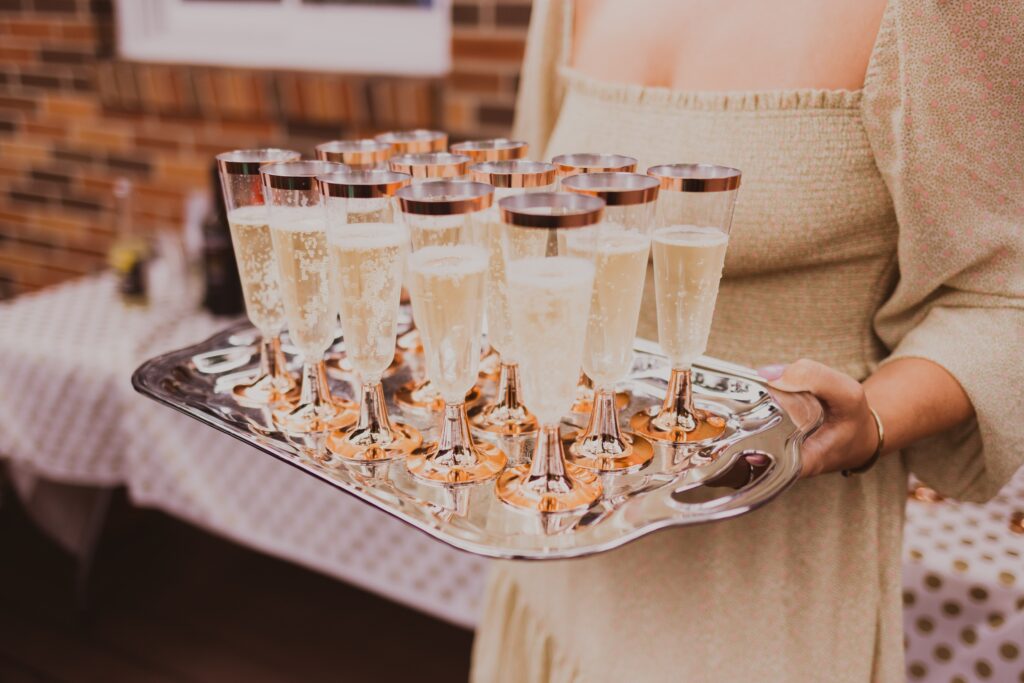 Welcome drinks
Prepare a table with light drinks as a welcome present for your guests once they arrive at the ceremony. Don't serve them anything too strong; instead, serve mimosas or fruit-infused iced teas to sip while they wait for their seats, and don't forget the nonalcoholic options. Hire a mixologist to make unique cocktails for your guests while they're waiting. Let the guests enjoy a little pre-ceremony show before you all take on the dance floor and start the main event. Also, make sure the caterer or ushers pick up any loose glasses before the main event begins.
Hire a wedding celebrant
What could be better than including some individuality in your ceremony? Hiring a wedding celebrant will make your romantic union even more interesting. It's always nice to witness a celebrant who isn't looking at their script for the duration of the ceremony. This will not only keep your friends and family's attention, but it will also keep them from counting down the minutes till the reception and make them present at the moment.
When selecting a marriage celebrant, always read their reviews and speak with them first to ensure they understand your vision for the ceremony and that their personality matches the mood you want to go with.
Every couple's creative wedding deserves to be remembered for all the right reasons. Barns, hotels, country settings, ranches, and vineyards are just a few of the alternative wedding venues accessible. Rent transportation for your guests and create a fun experience for them with interesting music and fabulous drink choices. Implementing these four ways will help you create the wedding of your dreams and make a unique memory for all your guests.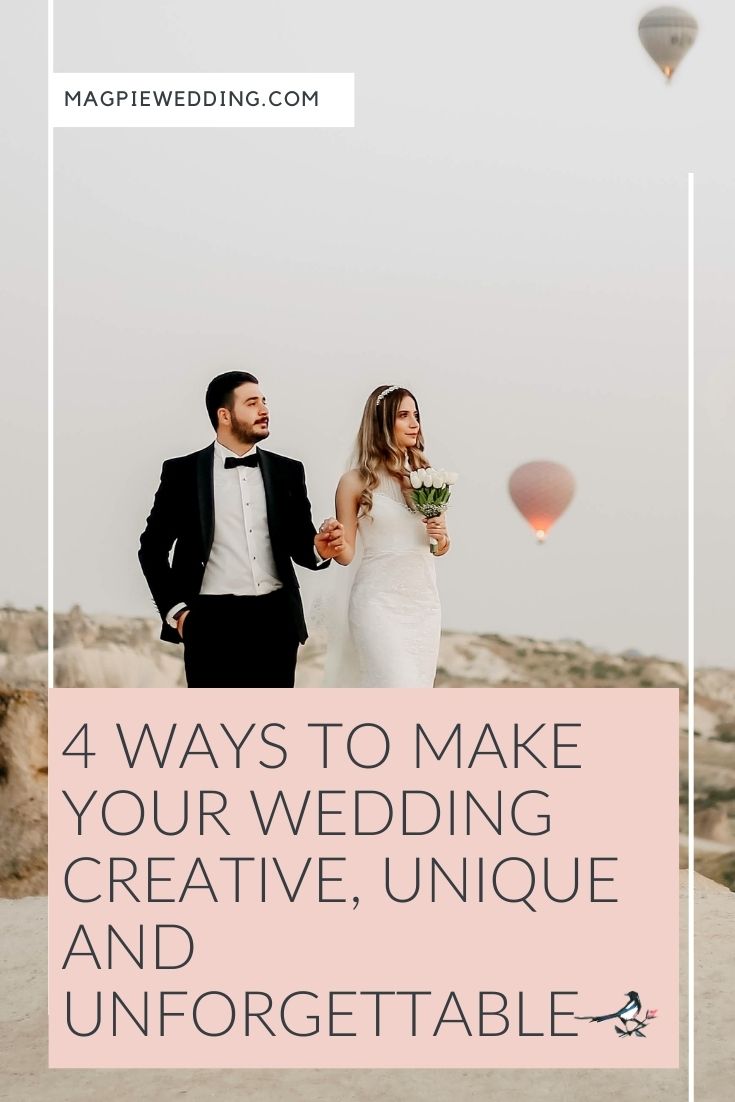 This is a collaborative post