Wedding dress shopping can be daunting for brides to be – wanting to find the perfect dress that for some they've dreamed of forever. We are firm believers that you can wear what you want but today wanted to share some fashion tips, including the following.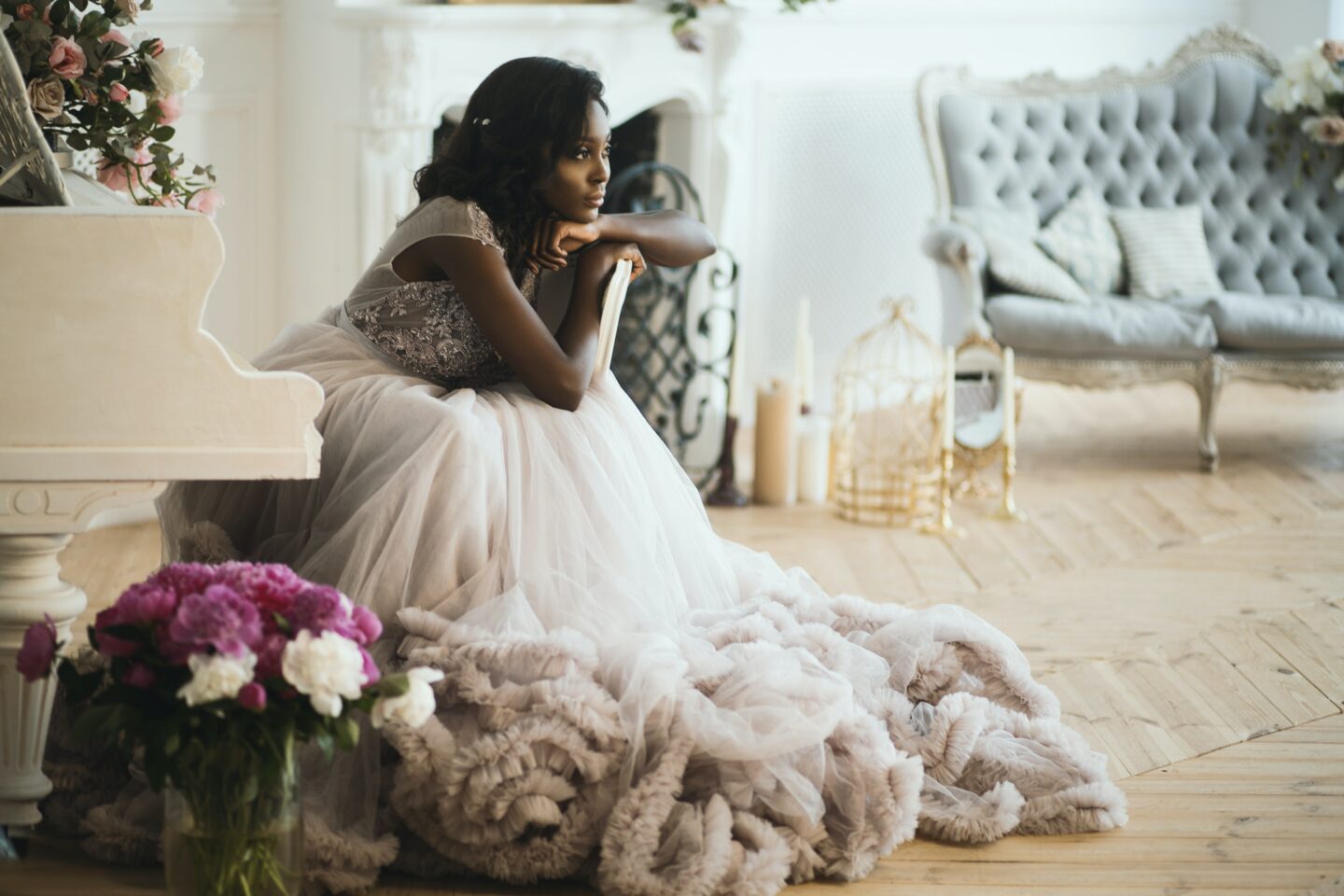 Choose the ideal attire
Choosing something that makes you feel beautiful, happy, and confident on the day itself is important. There are many different types of dresses, including ball gowns, cocktail dresses, and wedding gowns. You can also use your wedding theme to inspire your dress choice, so feel free to consider this. Try on a lot of different wedding dress styles and colours so that you can figure out what works best for you. However, you don't have to worry about trends— you may want to stick with a classic design on this special day, and if you want to try something a little different, you could do it with accessories.
Indeed, the perfect accessories can help you pull together an outfit and finish a look. These pieces ensure that everything from your makeup to your hair looks picture-perfect! You can find great options like bold earrings or a silver necklace to compliment your gown without making it too overbearing. You also want to consider the weather conditions when choosing your dress to ensure comfort. Your lingerie is a huge part of your overall attire, so you want to invest in the right options. For instance, you should get the best bras to ensure that you feel great in your dress.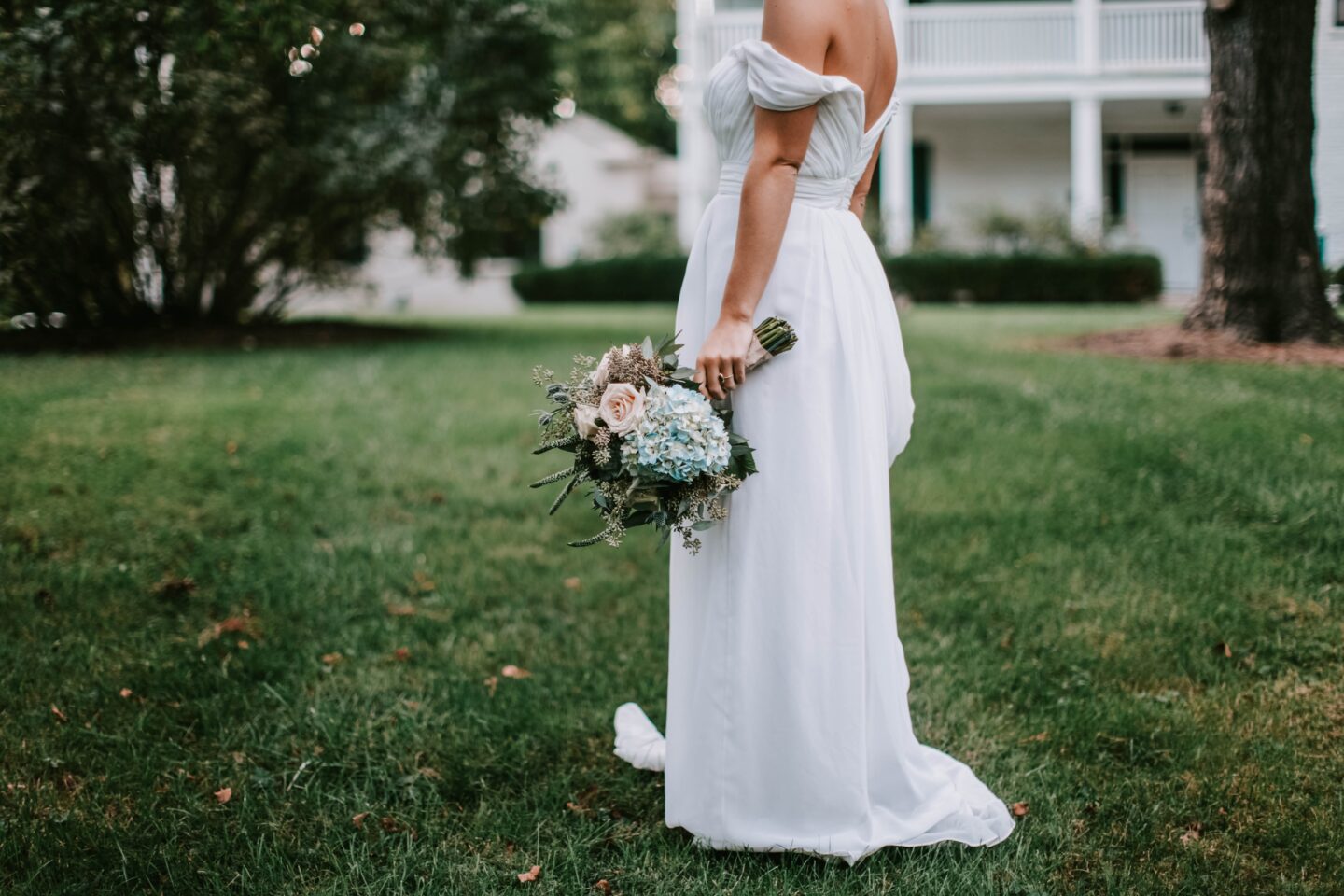 Choose the right hairstyle and makeup for your wedding day
Your hairstyle is also another important fashion statement, making it important to prioritise it. Fortunately, several styles are available, including the classic bun, low ponytail, high ponytail, or half ponytail. Experts advise creating an inspiration board on Pinterest, where you save various wedding hairstyles. You also want to plan a hair trial with your stylist, where you make different hairstyles to determine the most suitable option. Your wedding dress, veil or headpiece can also help you choose well, so feel free to consider this.
It is also essential to consider the characteristics of your hair when choosing a wedding hairstyle. Some hairstyles look great on short hair, whereas others look perfect on medium to long hair. If your hair is short, thin, or lacks volume, you may consider wearing hair extensions on your big day. High-quality Remy human hair extensions from brands like Zala Hair Extension will add enough length, volume, and thickness to your locks, allowing you to flaunt your favourite hairstyle and make a statement. Human hair extensions look entirely natural and blend seamlessly with your own hair. Make sure to consider the application method and pick the one you feel comfortable with. Also, don't forget to have an appointment with your hairstylist at least a couple months before your wedding day to try your hair extensions and decide whether you'd want to wear them on your special day.
Regarding makeup, you can work with a makeup artist or DIY, depending on your preference. If you want a makeup artist, choose one that matches your style. You also want to consider their hygiene and sanitation practices to prevent skin outbreaks before your big day. If you wish to DIY, you'll find it helpful to start practising a few months before the occasion. This way, you can find out what works best for you. Consequently, invest in waterproof eye makeup to prevent your happy tears from ruining your looks. Lightweight foundations are also great, so feel free to consider this.

Coordinate your look with your spouse
A great thing about getting married is sharing everything with your spouse, including your wedding fashion statement. Make sure your dress matches something in their wardrobe so that you're putting forward your best on the big day. For instance, you can incorporate your partner's outfit colour in your attire or match your accessories. You can also wear the same material texture or choose the same outfit styles, so feel free to consider these.
Take care of your skin before your wedding day
Beautiful and radiant skin is what we all want on our wedding day, so don't forget to take care of it. By exfoliating regularly, you can ensure that dead skin is removed. Experts also advise avoiding direct sunlight and pore-clogging makeup products. As a tip, drink enough water to stay hydrated, and book a facial two weeks before the wedding to achieve the best results. Your diet significantly affects your skin, making it essential to consume healthier options. Therefore, you can swap junk foods for more vegetables, lean protein, and the like.
Sometimes you need that pure 'wow' factor. Don't forget to unleash your creativity—you can have different patterns on different items, wear something bolder as an accent, and let your bridesmaids have something more neutral. Pay attention to details like fit, fabric, and tailoring (even if they cost a little more) since they'll make all the difference in how good you look on your big day. Make sure whatever you choose makes you feel like a beautiful bride, be confident and enjoy your big day. It is once in a lifetime moment.
IF YOU FOUND THIS USEFUL THEN WHY NOT PIN IT?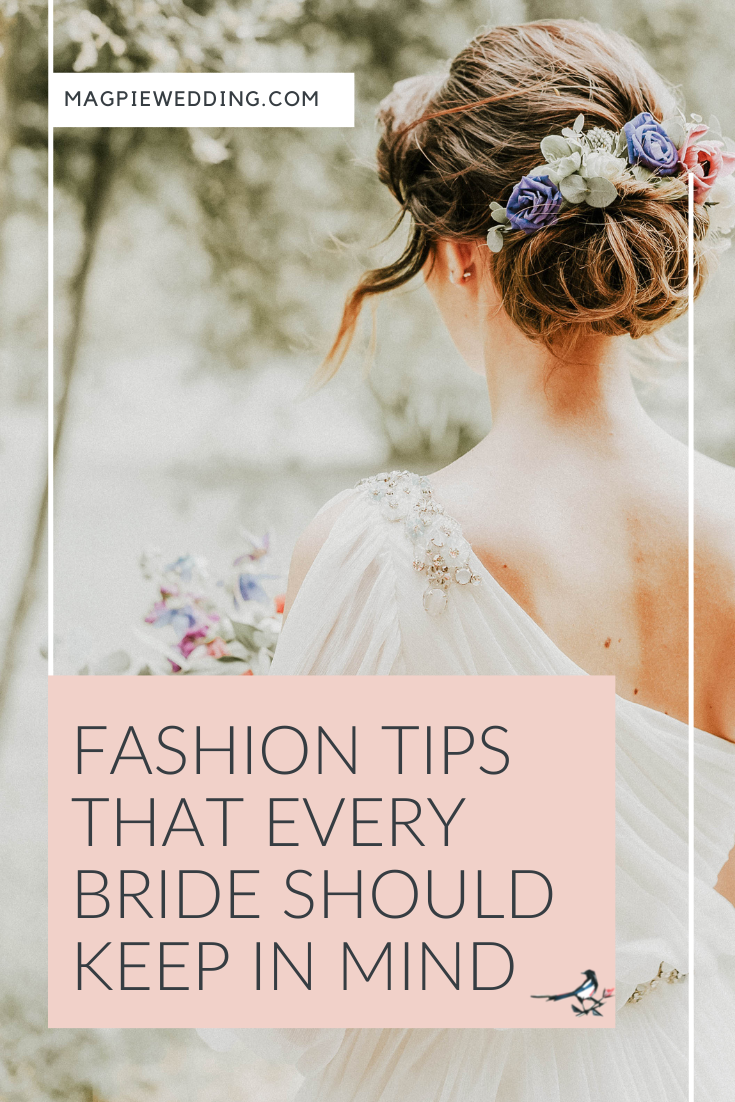 This is a collaborative post