Making a wedding speech can be daunting; you want it to hit all the right spots including being funny. Especially the best men and women out there. Today we are joined by Heidi Ellert from the speech writing experts, Speechy, who is sharing her advice on how to make your wedding speech hilarious without resorting to googled gags!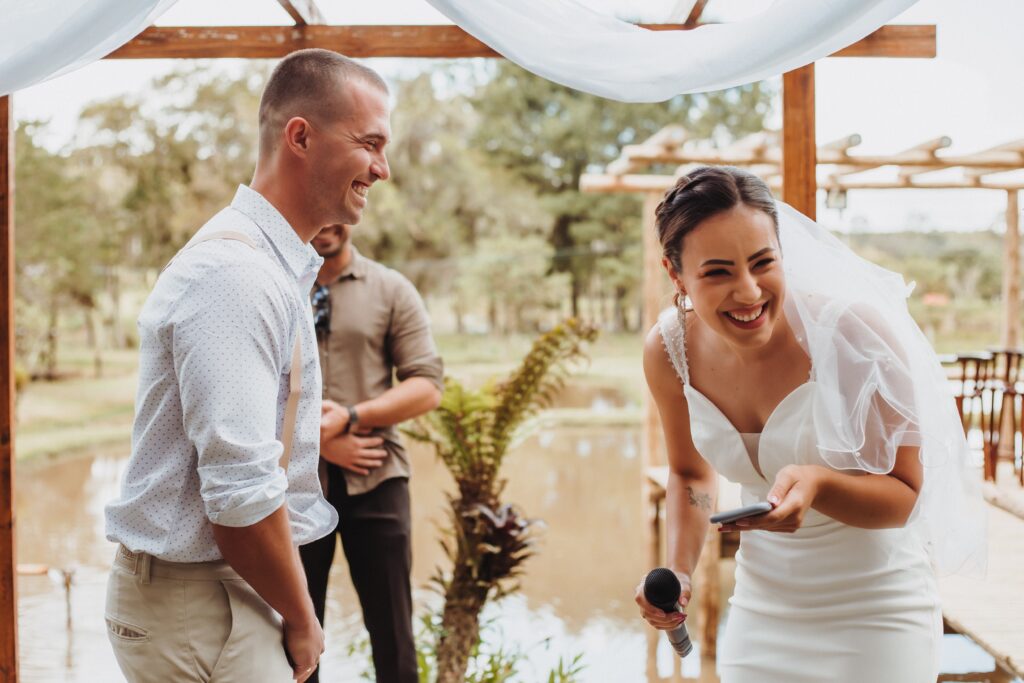 DITCH THE CHEESY GAGS
Heidi says to stay clear of the internet gags.
'When it comes to adding humour to your speech, rather than look online, look at the reality of your relationship', says Heidi. 'Sure, you'll find loads of icebreakers if you google them but they'll generally result in a groan rather than a goggle.'
'There's never an excuse to use a joke about even the wedding cake being in tears, or any of the lines you see on the Wedding Joke blogs. They're cheesy, they're old and they add nothing to your speech. If a gag could be delivered by another bride or groom, then I suggest it shouldn't be in yours!'
KEEP IT REAL
Every relationship has its quirks – so play with them! The secret to good comedy is observation; highlighting behaviour that people recognise as true.
Heidi advises, taking the time to look at your relationship dynamic. 'Is one of you the boss? Does one of you still fail to load the dishwasher properly? Or does one of you have a special baby voice you use when speaking to your dog? Hunt out your individual quirks and eccentricities. Use self-deprecating humour and affectionately tease your partner.'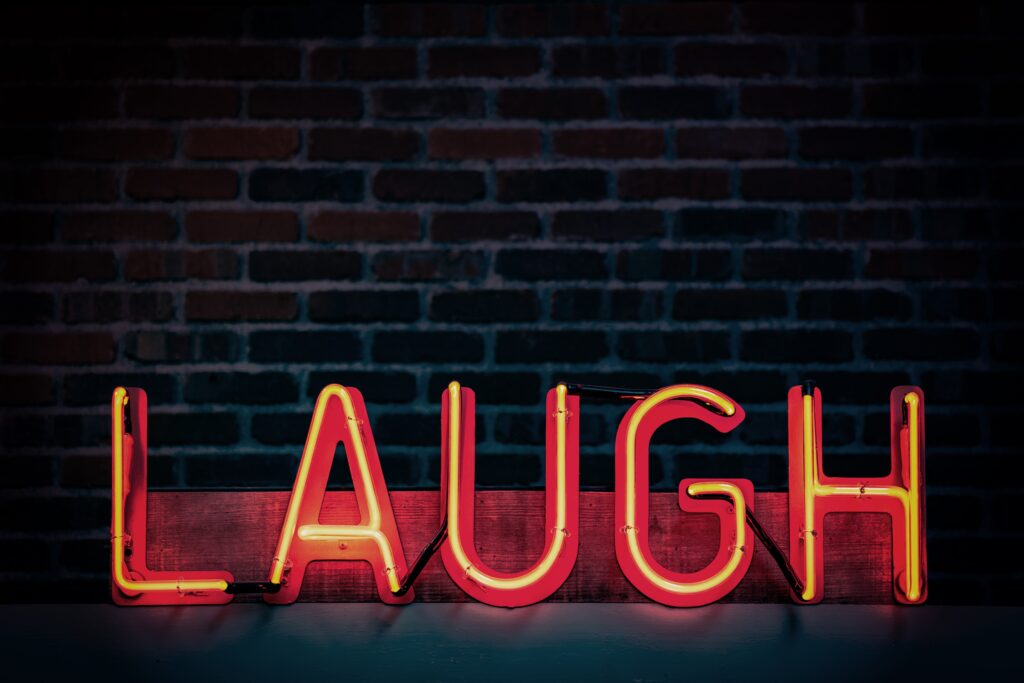 PACEY AND PUNCHY
Start early with the humour.
'As soon as you make your guests laugh, they'll feel in safe hands', says Heidi. 'Try to get some humour into your first few opening lines of your speech and you'll be able to relax into the rest of the speech quicker'.
Make sure you punctuate the rest of your speech with comedic lines too. 'A newlywed speech doesn't need to be packed with belly-laughs but it should be making people smile throughout', says Heidi. 'Ideally, you want a bit of a punchline every 30 seconds – that's a giggle scripted into every 75 words.'
Even the thank yous should contain a bit of humour.
As Heidi states, 'Make sure your thank yous are more than just the usual cliches. Share the fact you've bonded with your father-in-law over a mutual appreciation of malt whisky and dubious football teams rather than just thanking him for welcoming you to the family.'
Another crucial speechwriting tip is keeping the humour pacey. 'You might have a cracking anecdote but if you can't tell it within a few lines, it's probably too lengthy to include. Keep it fast paced and don't keep your audience waiting too long for the punchline'.
SHARE A STORY
'Describing your partner using adjectives alone is rarely effective', says Heidi. 'Bring their characteristics to life by telling stories that bring those qualities to life and illustrate them in action'.
If you want to describe your partner as forgetful or overly energetic – prove it. Share the evidence. 'Stories add weight to both comedy and profound observations'.
AVOID IN-JOKES OR ANYTHING EDGY
Remember, your wedding speech is not a stand-up routine. Avoid anything crude or rude, and make sure all your humour is inclusive of everyone in the room.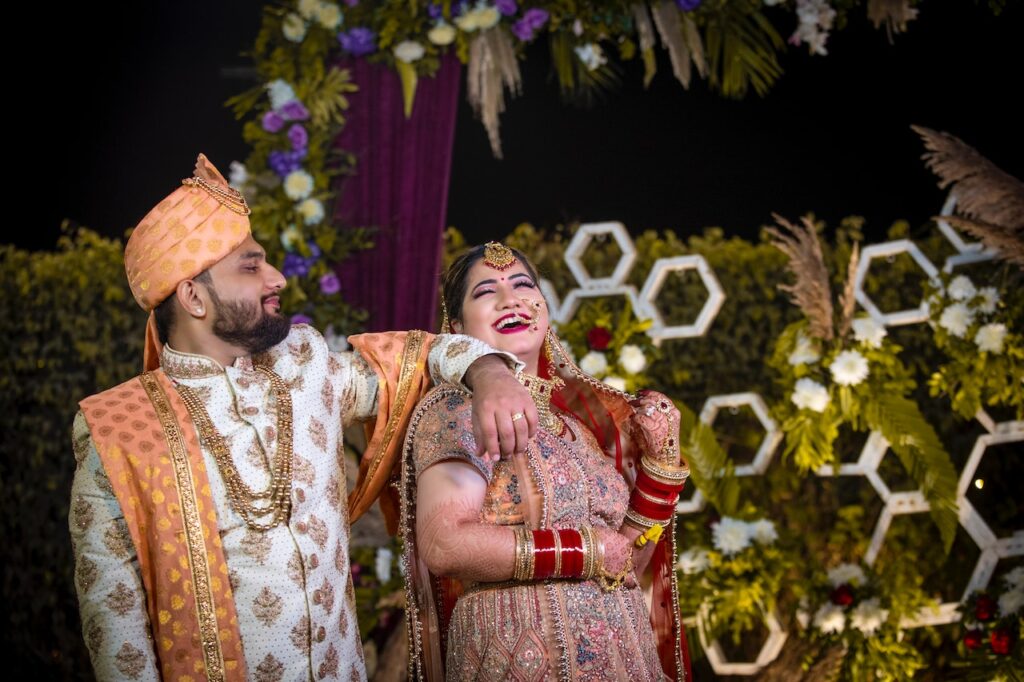 USE YOUR BODY AND PREPARE TO PAUSE
Humour isn't just in the writing, it's in the delivery too.
A well-timed eyebrow raise can illicit just as much laughter as a great punchline. So, get expressive. Use your body to make a point.
A smile has been proven to be literally infectious so make sure you reflect the funny lines that you're delivering!
Don't be afraid to pause where you expect laughter. Sometimes humour is a bit slow to land so give your guests a moment to 'get it'.
Of course, if there is audible laughter, don't rush to get on with your speech. Relish the giggles and let the room go quiet before you continue.
MORE ADVICE
Heidi has written 'The Modern Couple's Guide to Wedding Speeches' where she shares more advice on how to nail your wedding speech. Lots of speech examples written by the Speechy team to inspire you too!