One of the most challenging things when looking for any diamond ring is the price. There are so many factors that make up the ring's value, and you always want to make sure you are making the best purchase. Pink diamond rings, in particular, are quite an exciting jewellery piece and a stunning choice!. There are so many ways to design a diamond ring, such as the cut and the carat. We are going to help you answer the question "how much is a pink diamond ring."
Firstly it is worth saying that is never one set price for every cut or every carat. The factors affect it, but we will help you understand what your ideal ring might cost.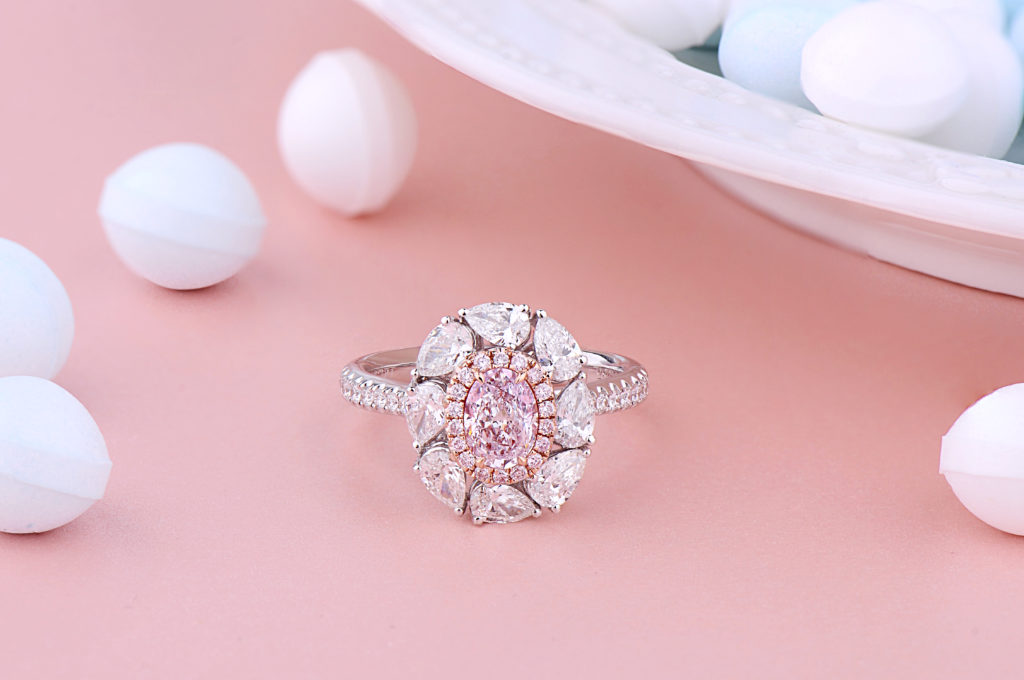 Colour
Pink diamonds are one of the rarest and expensive coloured diamonds. It is uncertain where the colour pink comes from because every colour comes from a different element. For example, blue diamonds are from the element boron. The element or reason why a diamond is pink hasn't been discovered. Due to this mystery, the price of pink diamonds is set pretty high.
Meanwhile, not all diamonds are the same shade of pink. There are multiple color combinations. You can expect pink and purple combinations to be more expensive, while brown is a more affordable secondary colour. High-quality diamond ring photography will show you the clarity and pure colour of the diamonds.
The most expensive pink diamonds will be certified natural fancy vivid. The market price can be 22K / $30,000 to 73K/ $100,000 per carat for a fancy vivid pink diamond.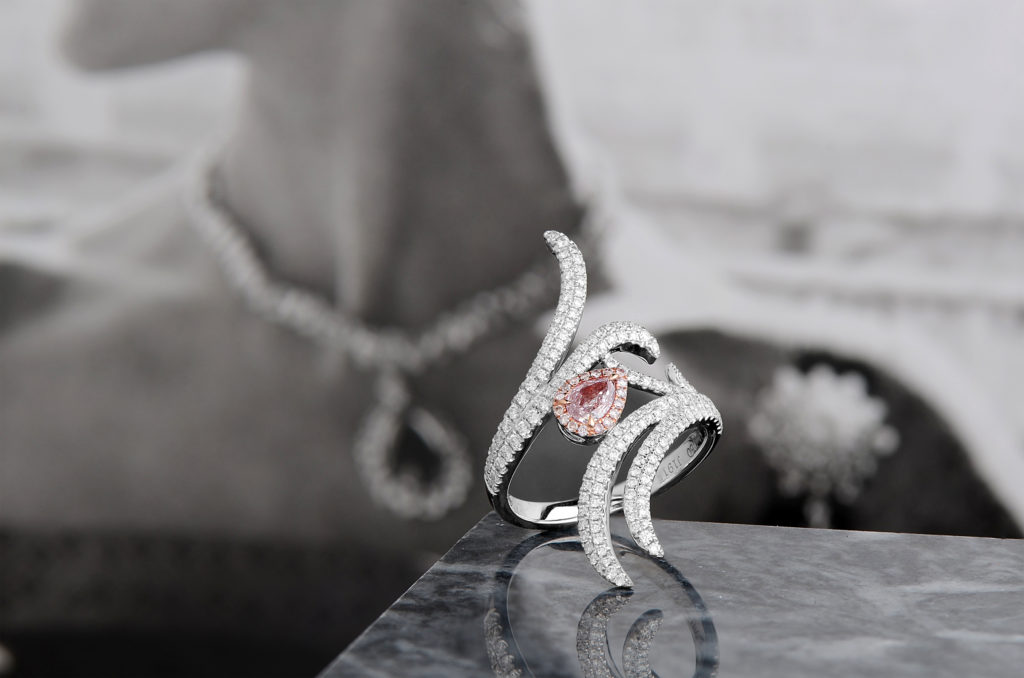 Carat
The carat is the weight of the diamond. There is no set price for one carat it can vary based on the diamond itself. A carat can be anywhere from 3.3K / $1,800 to 8.7K/ $12,000. As we mentioned, there are so many factors that determine the price, so it's hard to identify how much is going towards each diamond. All we know is that as a diamond has more carats, the more expensive, it can get.
As for a pink diamond – more intense pink can be around 50K+ / $700,000 per carat. Less intense colors can be anywhere from 7K / $10,000 per carat.
Cut
As for the cut, there is more than just the shape. Four cut grades affect the appearance and price of the diamond.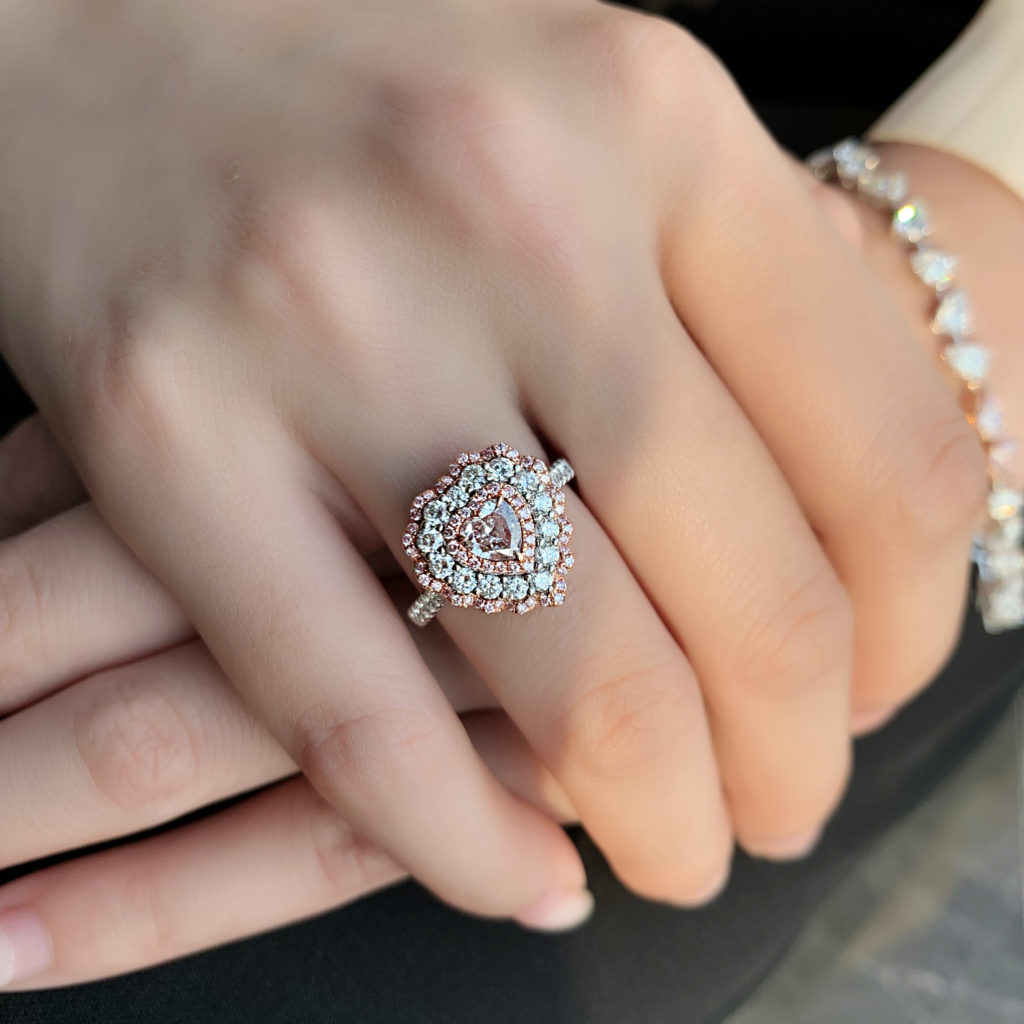 > Excellent
The top 3% of diamonds are excellent, which is the highest grade. They are masterly created with little to no light leakage. This grade captures the most sparkle and shine of the diamond.
> Very good
The top 15 % of diamonds are very good. Thus grade still captures most of the diamond's potential with minimal light leakage.
>Good
There is still a bit of sparkle for this diamond. There's more light leakage, are anywhere, but it still offers a bright shine. About 25% are good or have a higher grade.
>Fair & Poor
These diamonds are not recommended and are not very shiny. They have a lot of light leakage and can be shallow.

Overall keep in mind that more vibrant pinks, intense, or pink-purple diamonds will be more expensive. For a more affordable diamond, you can find a pink diamond with less color or vibrancy. Pink and brown diamonds are also affordable. As many may know, the more carats, the more expensive it is. Finally, the higher the grade cut, the more expensive a diamond ring will be. The round brilliance is the most expensive shape.
For more diamond rings, you can visit astteria.