When it comes to your wedding, you want everything to be perfect. This includes the flowers. But with so many options available, how do you know whether to choose real or fake flowers? Here's what you need to know before you make the decision.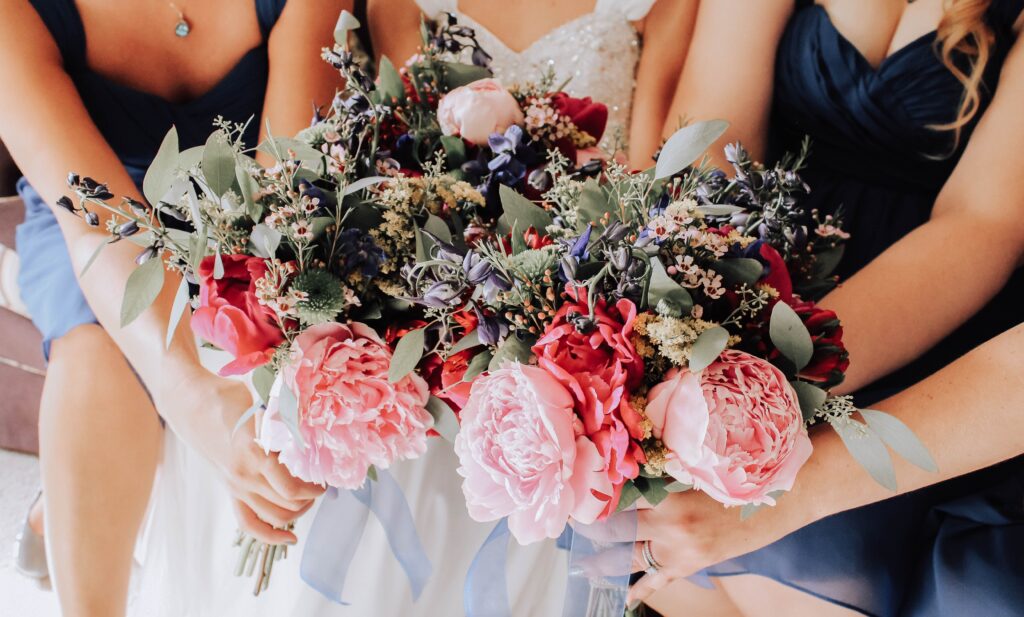 The benefits of using fake wedding flowers
Many couples choose to use faux flowers for their wedding instead of real ones. There are several reasons for this. First, fake flowers are much more affordable than real flowers. Second, they are easier to maintain and can be used multiple times making them more sustainable. Third, they are available in different types of colours and styles, all year round. Fourth, they can be customised to match the theme of the wedding. Finally, they are less likely to cause allergies. All of these factors together make fake flowers an attractive option for many couples planning their wedding.
The benefits of using real wedding flowers
Real wedding flowers have a number of benefits over artificial ones. They tend to be more fragrant, which can add a pleasant scent to any wedding reception or ceremony. And of course, real flowers are much more beautiful than their artificial counterparts. With so many benefits, it's no wonder that more and more couples are choosing real wedding flowers such as from My Express Flowers for their big day.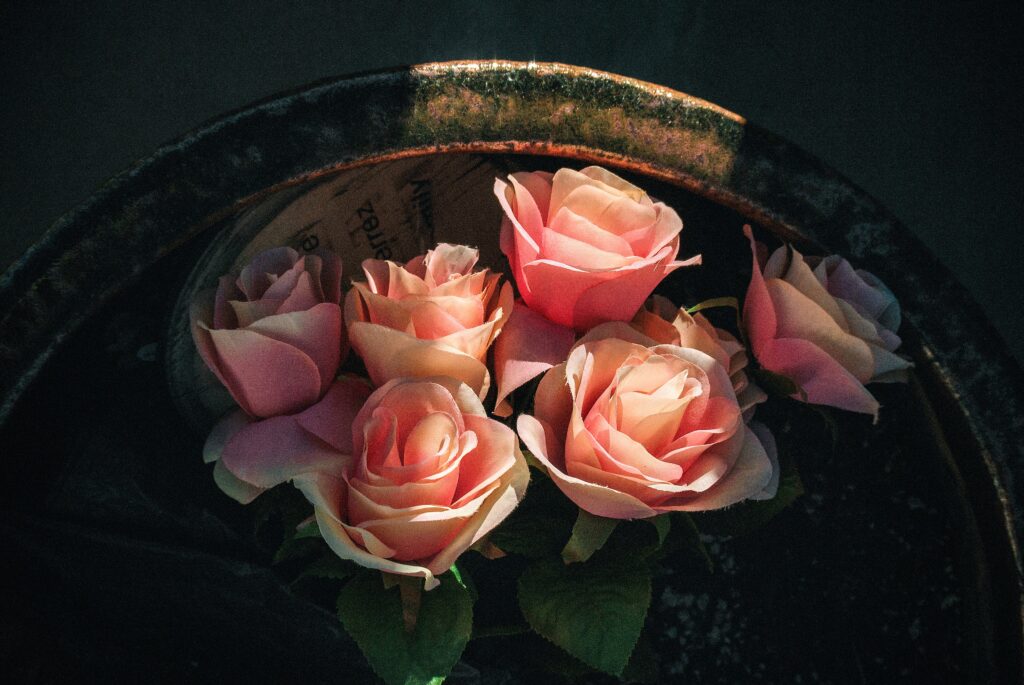 How to choose the perfect flowers for your wedding
When it comes to wedding flowers, there are unending possibilities. From vibrant sunflowers to delicate baby's breath, the options can be overwhelming. However, there are a few things to keep in mind when choosing the right flowers for your big day. First, consider the overall theme and colour scheme of your wedding. This will help you narrow down the vast array of flower options. Next, think about the season in which you are getting married. Certain flowers are only in bloom during certain seasons, so it is important to factor this into your decision (it is more ethical to choose in-season flowers so silk could be the better option here). Finally, consult with a professional florist such as Pearson's Florist who can help you choose the best blooms for your budget and vision. By keeping these things in mind, you can ensure that your wedding flowers will be beautiful and unique.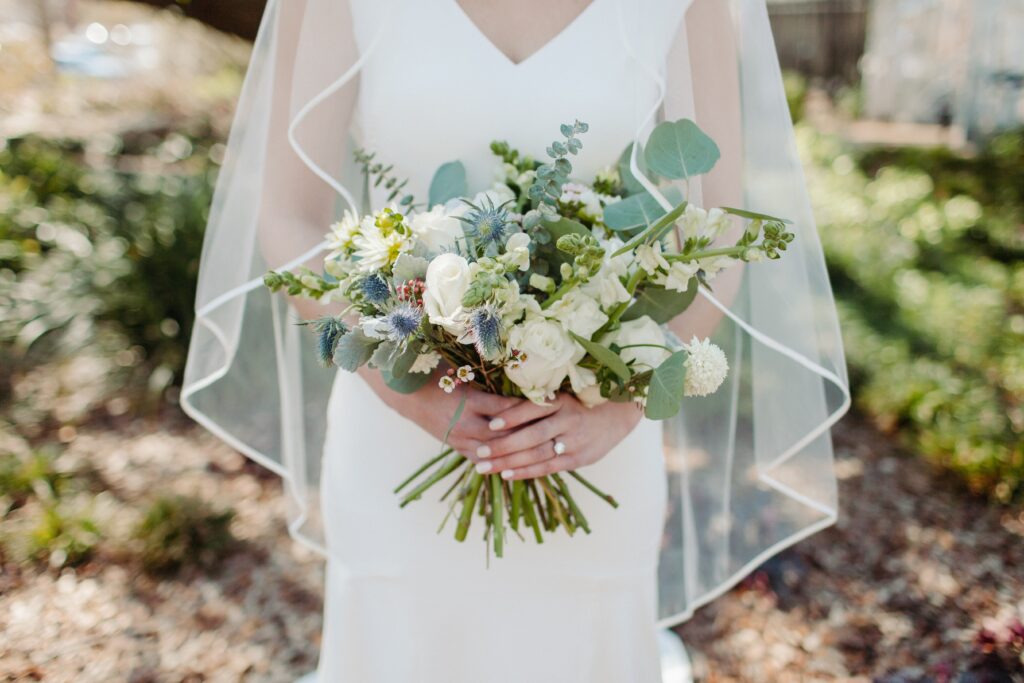 Real vs. fake wedding flower cost comparison
When it comes to wedding flowers, there are two main options: real flowers or artificial ones. Both have their pros and cons in terms of cost, appearance, and durability. Real flowers are typically more expensive than artificial ones, but they often look more natural and elegant. However, they require more care and can be more susceptible to damage. Artificial flowers are usually less expensive and can be easier to care for, but they may not look as realistic as real flowers. Ultimately, the decision of which type of flower to use for a wedding is a personal one. Some couples prefer the look of real flowers, even if it means spending a bit more money. Others prefer the lower cost and ease of care that come with artificial flowers. There is no right or wrong answer – it all depends on what is most important to the couple.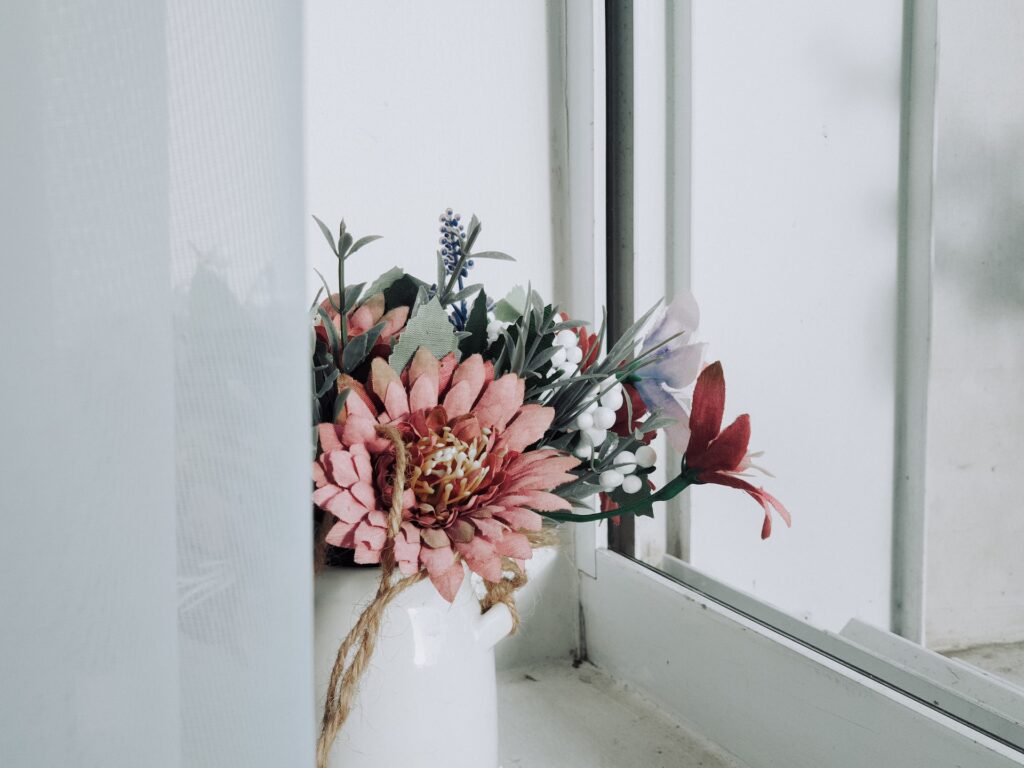 Which option is best for you?
When it comes to choosing wedding flowers, there are pros and cons to both real and silk flowers. Real flowers are obviously more natural and can be sourced to match any colour scheme or theme. They often have a lighter, more delicate scent than silk flowers as well. However, real flowers can be more expensive and may not last as long as silk flowers. Silk flowers are a more budget-friendly option and can be reused for other events or even given away as gifts after the wedding. They often require less maintenance than real flowers as well. On the downside, silk flowers can sometimes look less realistic than their real counterparts. When making your decision, take into account your budget, wedding theme, and how long you want your flowers to last.
Wedding flowers are a beautiful addition to any ceremony, but it's important to know what you're getting before you buy. By understanding the differences between real and fake wedding flowers, you can make an informed decision about which is best for your big day.
IF YOU FOUND THIS USEFUL THEN WHY NOT PIN IT?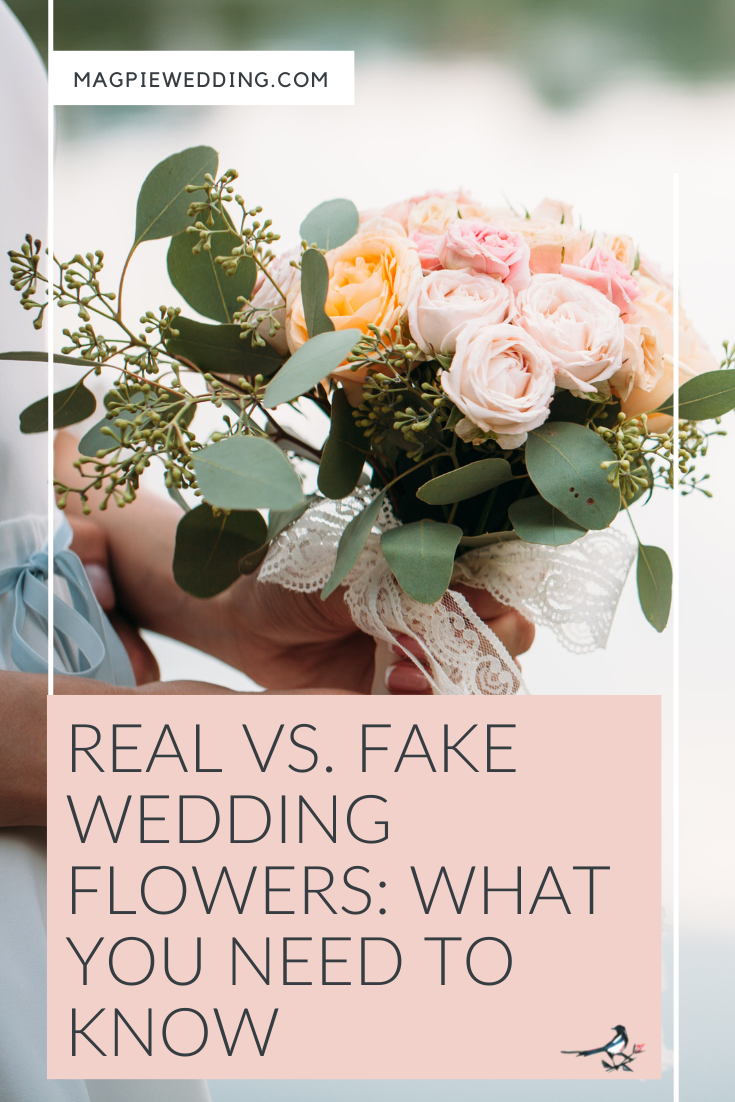 This is a collaborative post