Some parts of wedding planning can be overwhelming, and with a whole heap of stationery that surrounds your big day, we can see why this is a confusing point for some couples, but if you're organised and have all the right info it's more than manageable. We're here to answer the simple question of When should I send my wedding invitations? The short answer is, it depends (helpful I know) BUT read on to find out more…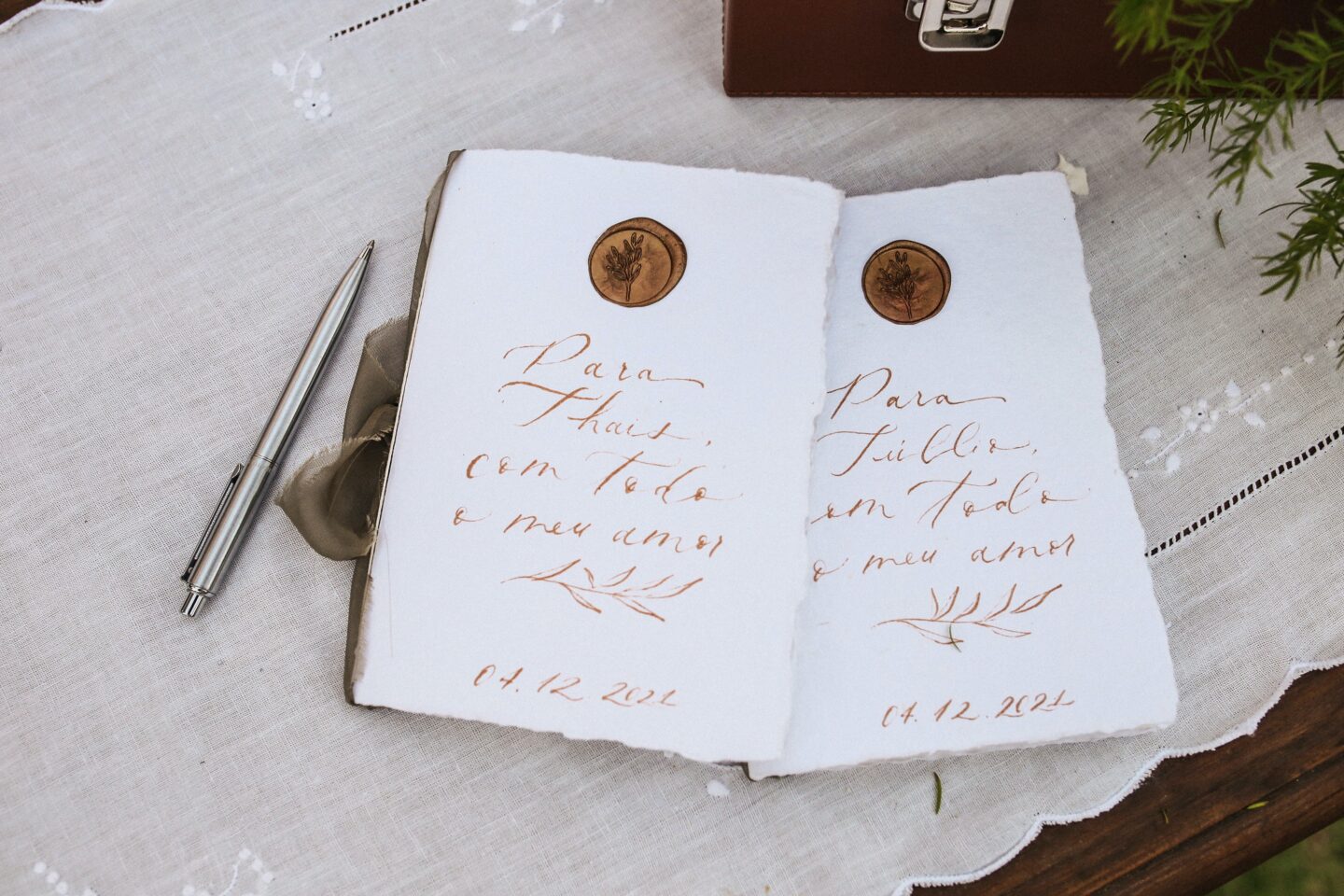 Save the Dates
Save the dates are a great way to let your guests know the minimal details about your wedding. They should be sent as soon as possible after you have secured your wedding venue and date. Not everyone chooses to send save the dates. They do, however, give your guests plenty of notice and they give you more time to work out the details of the day and get all your ducks in a row, so to say, without having to rush into planning everything and/or risk important people not being there. There are numerous ways you can send save the dates and it doesn't always have to be in paper form if you're worried about waste. You could create a wedding website and send people the link or a fancy message/email is a great way to let people now your wedding date. This goes for all your wedding stationery too!
Wedding Invitations
If you haven't sent save the dates then your invitations should go out as soon as you've got all the relevant information together. This should be at least 6 months prior to your wedding day, but in a world where people have lots going on the sooner the better. If you have sent save the dates then your invitations should go out at least 12 weeks before. If people will need to book accommodation and it's not reserved you may want to send them earlier than this. These should include the main invitation with locations and times, RSVP information or card with dietary requirements on, and any other information that your guests may need. Bear in mind that if you are planning a destination wedding then you will need to give people more time, so send them out sooner!
Evening Invitations
You wouldn't normally send your evening guests a save the date, as this may cause some confusion about what part of the wedding they are invited to. It is perfectly acceptable to send your evening invitations out with your day invitations, around 12 weeks before, however, if you would like to let your evening guests know before then and you have all the details you need for them, then by all means send them sooner!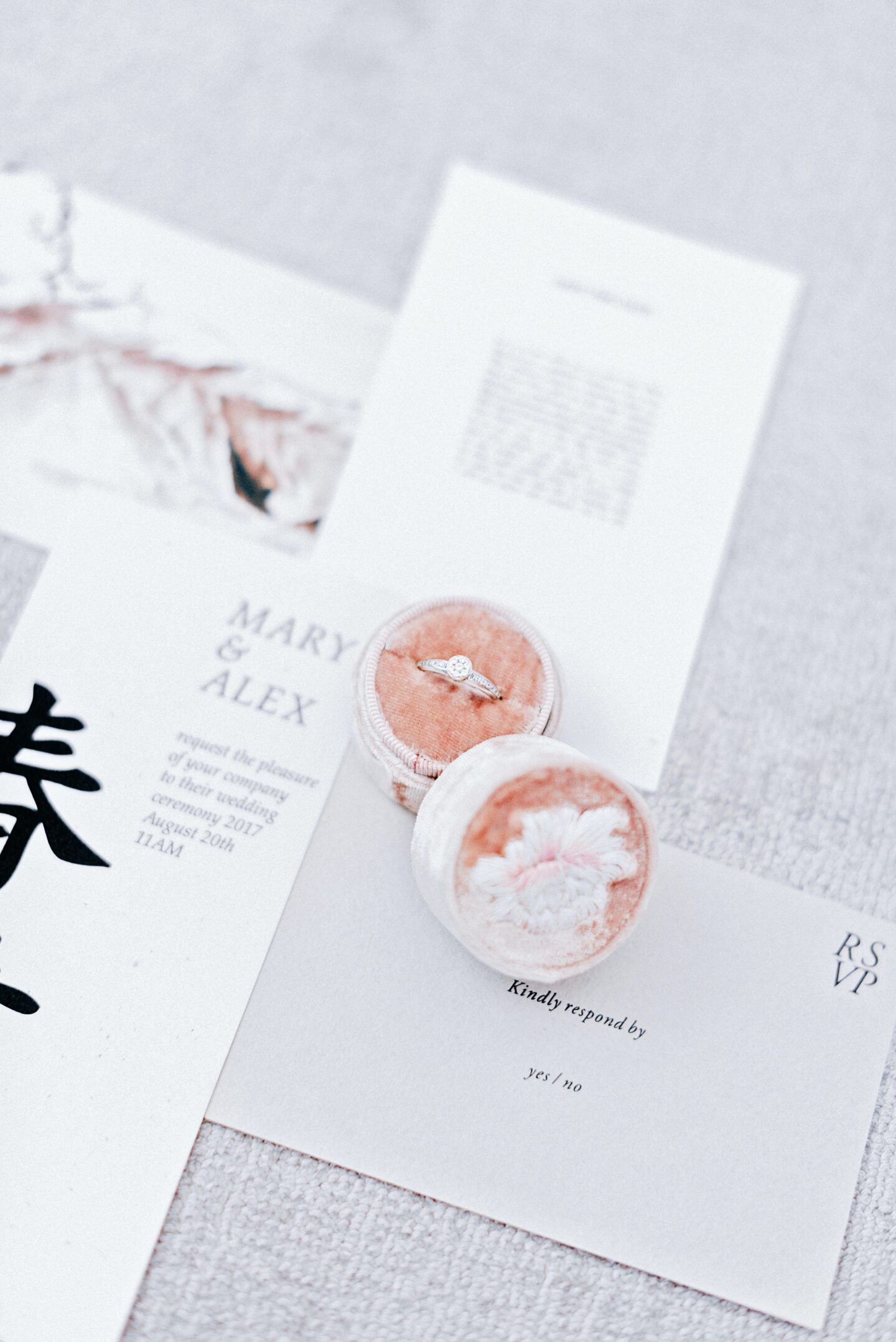 Rehearsal Invitations
Are you having a rehearsal dinner or a venue rehearsal? If so you should notify people around 4-6 weeks before when you plan to host this. It's generally for those close to you, so you don't necessarily need a formal invitation. Unless you want to of course!
RSVPs
RSVP's are essential, but we guarantee you will have to chase certain guests! They give you all the information you need for your venue, caterers and stationery designer. They're important and should be sent back around 6-8 weeks before your wedding date. This gives you plenty of time to get the right information to the people that need it. The caterers will need to know how many guests they are catering for and what dietary requirements people need. Your venue will need to know for the room layout and seating and of course you'll need to do a table plan (if you're having one) so everyone knows where to sit!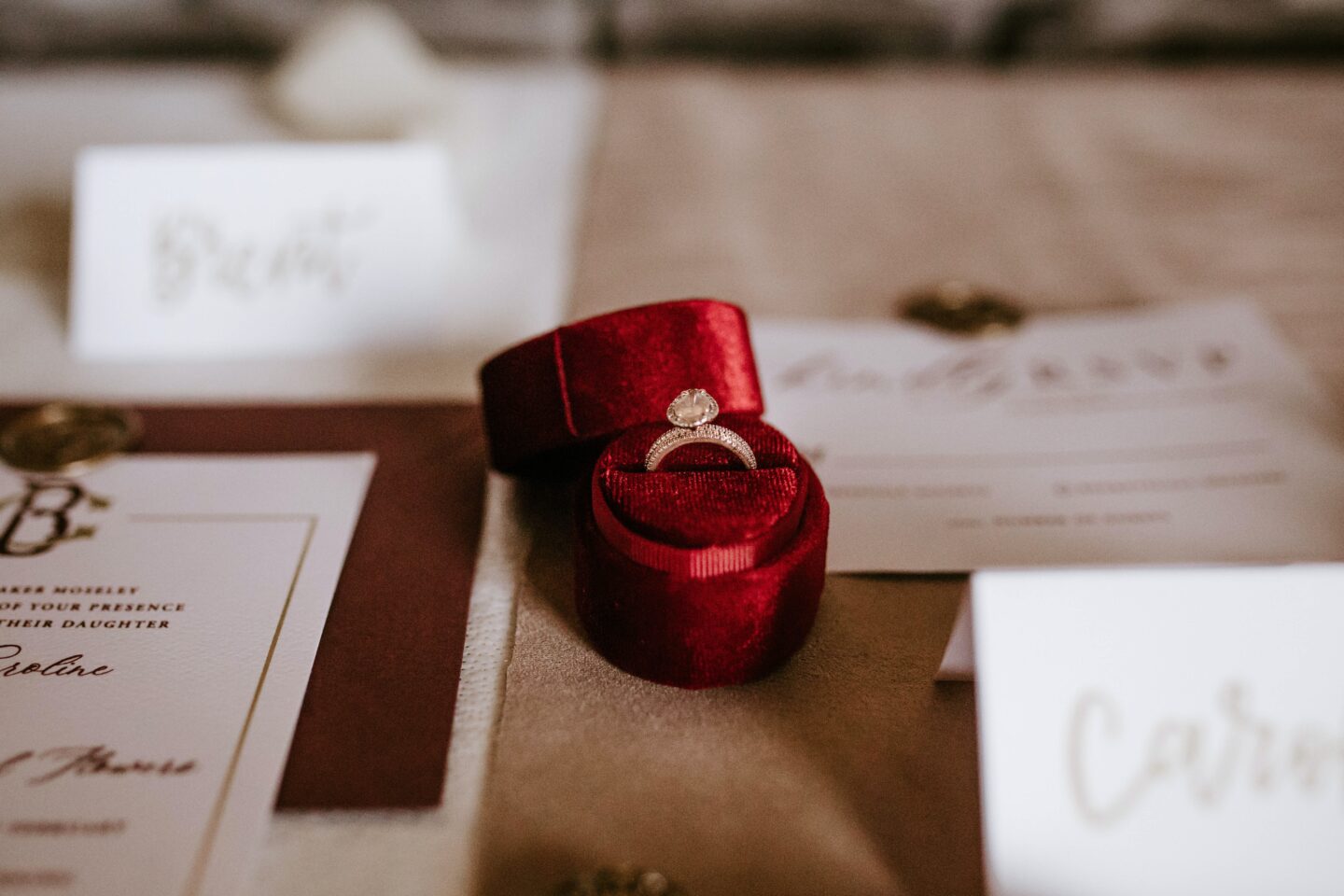 Thankyou Cards
Not everyone sends thankyou cards, but it's a nice way to acknowledge your guest's presence on the wedding day to say thankyou for attending, and thankyou for any gifts you received. You should send these withon 12 weeks of your wedding day. It's nice to include a wedding photo too, speak with your photographer if you would like to do this, this will give them a heads up as they will need to edit photography you can use. If you would like to use the same theme for your cards as your stationery, then ask your stationery designer when you book if they are able to do this for you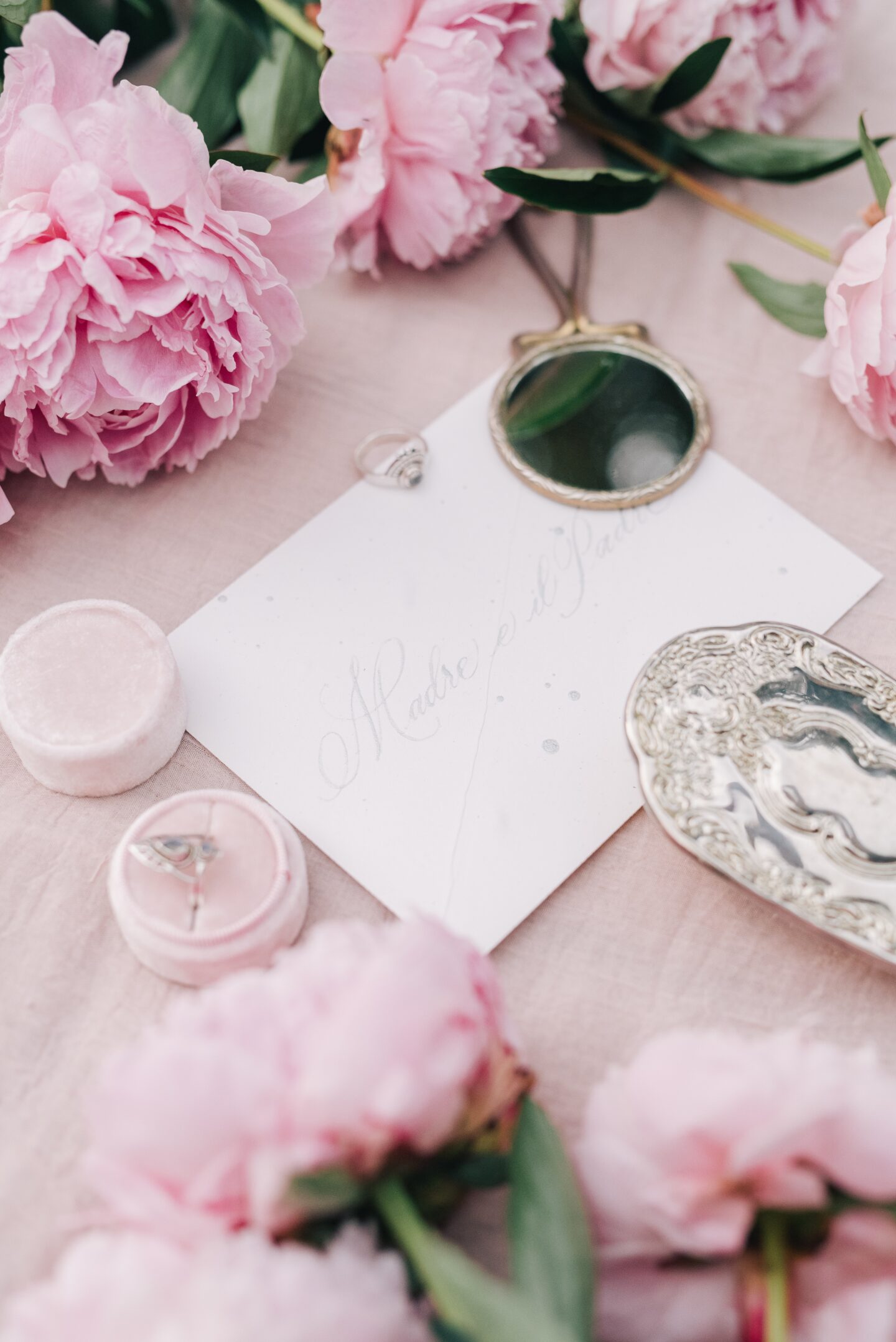 IF YOU FOUND THIS ADVICE USEFUL, PIN IT!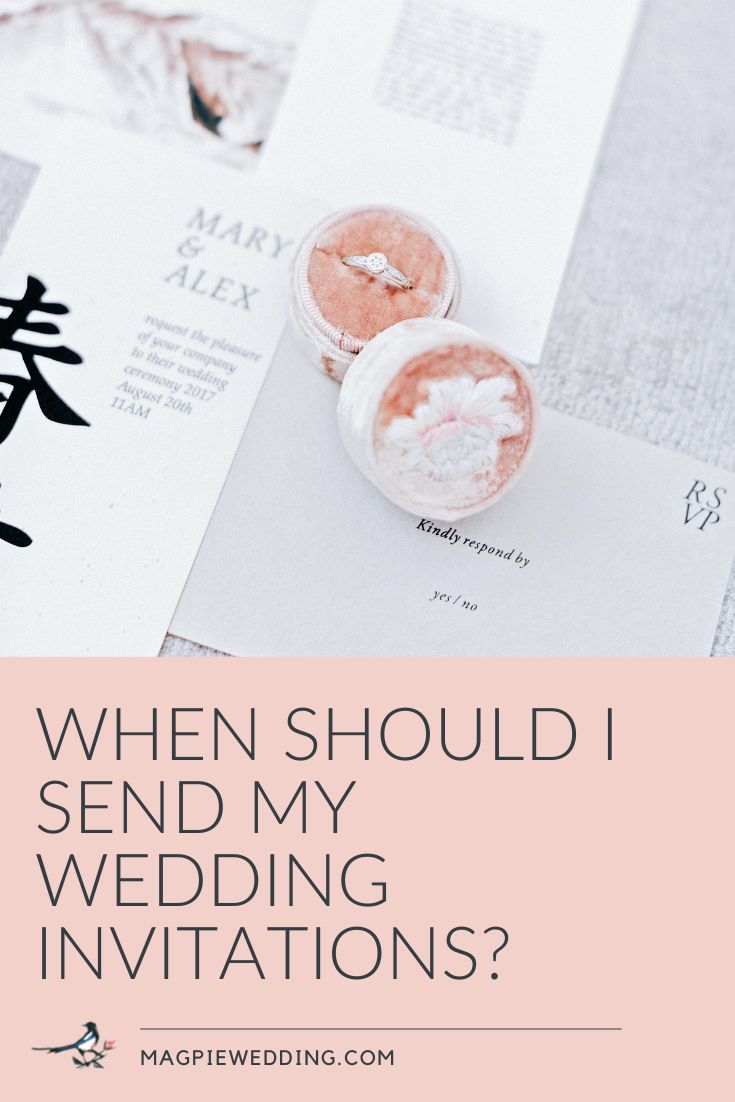 If you loved this advice on when should I send my wedding invitations you may also;
Wedding Stationery Terms Explained- What's Available and How To Choose the Perfect Design
Everything you need to know when ordering wedding stationery