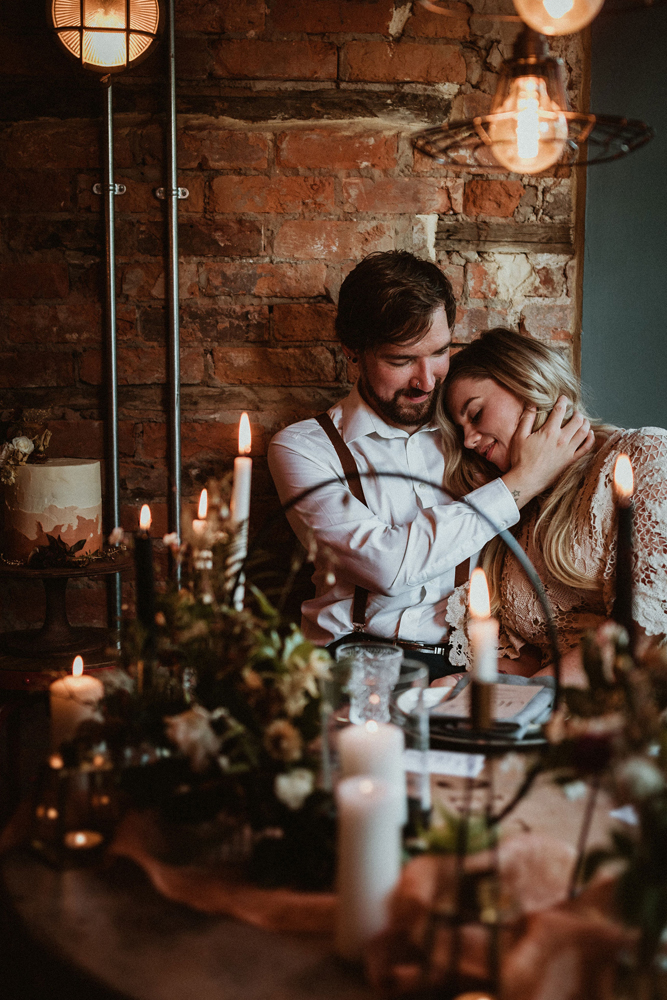 COMPANY OVERVIEW
Green Soul Weddings specialises in providing planning services and support for soulmates looking to celebrate their love with a personality-rich and ethically conscious wedding, elopement or civil partnership. Based on the Cambridgeshire and Bedfordshire border, Hannah provides flexible planning options designed to work around you, removing your stress, saving you time, and ramping up the fun in equal measures!


DESCRIPTION
Producing days that reflect your personality means that Green Soul Weddings has no one 'look' and instead proudly creates uniquely stunning celebrations in a variety of locations, designed with you at their core. Working to the ethos that you should have your day your way, Green Soul Weddings compliments this with the principle that it doesn't have to be at the expense of our planet. Recognising that we are each located at a different point along the continuum that is sustainable living, Hannah makes every effort to carefully get to know you both, your personal ethical beliefs and eco-credentials, and your vision for your celebration. By prioritising what matters most and non-judgementally suggesting eco-friendly tweaks along the way, whether they be big or small, Green Soul Weddings helps you to ensure your celebration creates beautifully treasured and lasting memories whilst reducing it's negative and lasting imprint on the world around us.
About Me
Hi, I'm Hannah, your nature-loving, detail obsessed, friendly wedding assistant here at Green Soul Weddings. Green Soul Weddings was born from my love for our planet and the natural world, a passion for creativity, details, and making careful plans, and a desire to make a difference to the unfortunately wasteful world of weddings.
Service Options & Location
I offer in-person planning services including full planning, partial planning, and on the day co-ordination across Cambridgeshire, Bedfordshire, and the surrounding East Anglia Region. In addition, for couples UK wide working towards a DIY wedding and seeking advice on sustainable additions/alterations or reassurance on their wedding plans I offer an in-depth Wedding Wisdom 1:1 consultation via video call. Please see the website for further details on each of these services.
Giving Back
It is of great personal importance to me that my work gives back in meaningful ways, not only benefiting yourselves and our planet, but also our community. This is why 1% of every investment made with Green Soul Weddings is donated to a local Essex based charity who utilise the benefits of connecting to nature in their work with young disadvantaged adults, all whilst educating on the importance of conservation and leaving no trace.
Inclusivity
I strive to be welcoming of all couples, regardless of age, gender, gender identification, ability, sexual orientation, race, religion or culture. Personally I identify with her/she and I work to champion equality and inclusivity.
Ethically Minded
I continually work to better the eco-credentials of Green Soul Weddings as a business, as well as within my personal life, and I love working with couples who desire to do the same no matter where upon the eco-minded journey you currently are. I am non-judgemental, choosing to teach rather than preach and offer advise and suggestions regarding ethical and sustainable alternatives for your celebration. I recognise that ethical and eco-conscious choices look different to each individual, therefore adapt my planning services to suit and will, for example, work with you to produce a vegan wedding, plastic free, or purely seasonal, as dictated by your personal values and priorities.
As a business, I restrict our in-person service coverage to reduce excessive travelling and promote the use of local suppliers. I am proud to have only one form of printed marketing material, my ethically printed dual purpose business card coaster, and instead work primarily online and in a paperless manner. Further details of the environmental policy can be found on the website.
Send Message to listing owner