Magpie Wedding is the place for creative inspiration for strong, stylish couples who want a wedding that reflects them. Magpie Wedding is a blog, show and directory, as well as the home to BOND Bride magazine.
We launched on Valentine's Day 2010 in Harrogate as The Vintage Wedding Fair; back then we were the first wedding fair of its kind, providing inspiration and wedding attire for hundreds of brides over the last 8 years. With over 400 vintage wedding gowns at every event dating from the 1920s to 1970s, it quickly became a "must go to" day out for every vintage loving bride with her family and friends. Alongside finding the perfect dress, the event showcased the best British creative and artisan exhibitors including amazing florists, photographers, jewellery, stylists, entertainers and hair/makeup.
In 2017, we re-branded to Magpie Wedding, embracing other designs and styles but still with the ethos that every couple should get the day that they want.
We appear regularly in the press including Elle, The Guardian, Wedding Ideas Magazine, Daily Express, Channel 4, Hello Magazine to name a few. Magpie Wedding is run by Kate Beavis.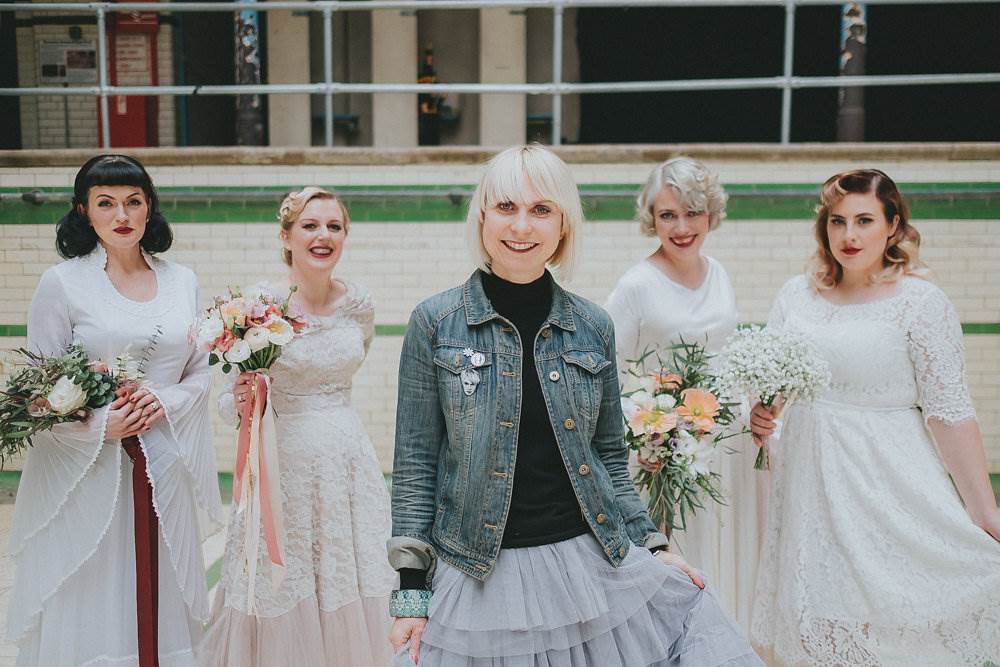 Kate is a vintage expert; writer and speaker and blogs here. She has written for The Huffington Post, Metro and magazines such as Red, Marie Claire and Wedding Ideas.
She also runs The Indie Practice, helping creative, indie businesses get noticed through marketing, PR, social media, content creation and email marketing. The two businesses work together by running a wedding membership group to support with all digital marketing.
Meet The Team
Stephanie Moran –  Editor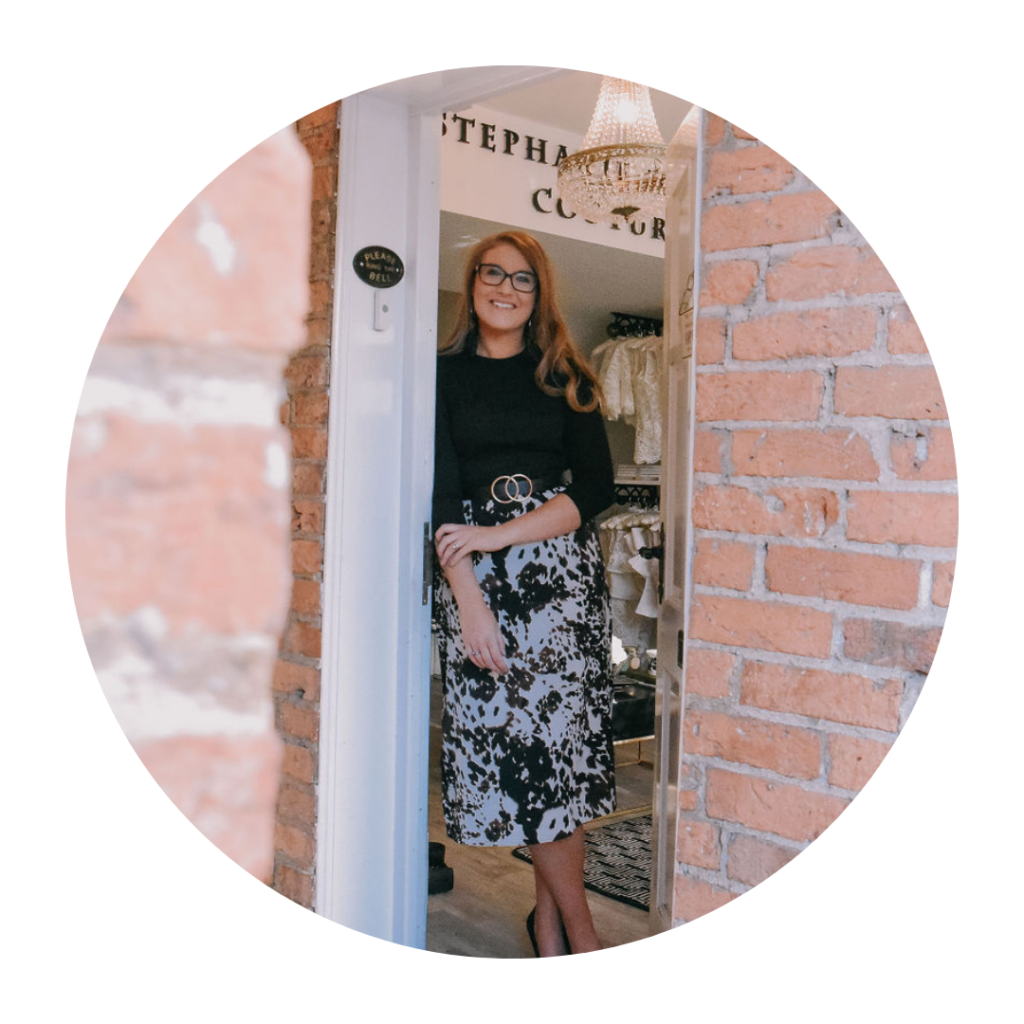 Stephanie is owner and creative designer of Stephanie Moran Couture, a bespoke bridal boutique in North Yorkshire. She offers a creative wedding dress shopping experience for the chic, sophisticated and modern bride.
The most important thing to Stephanie in the wedding industry is…
"Making brides feel confident and empowered on their wedding day – helping them be the perfect version of themselves. Everyone is different and unique. Always 'Be the Perfect You'.
Stacey Hartley – Social Media / Brand Ambassador North West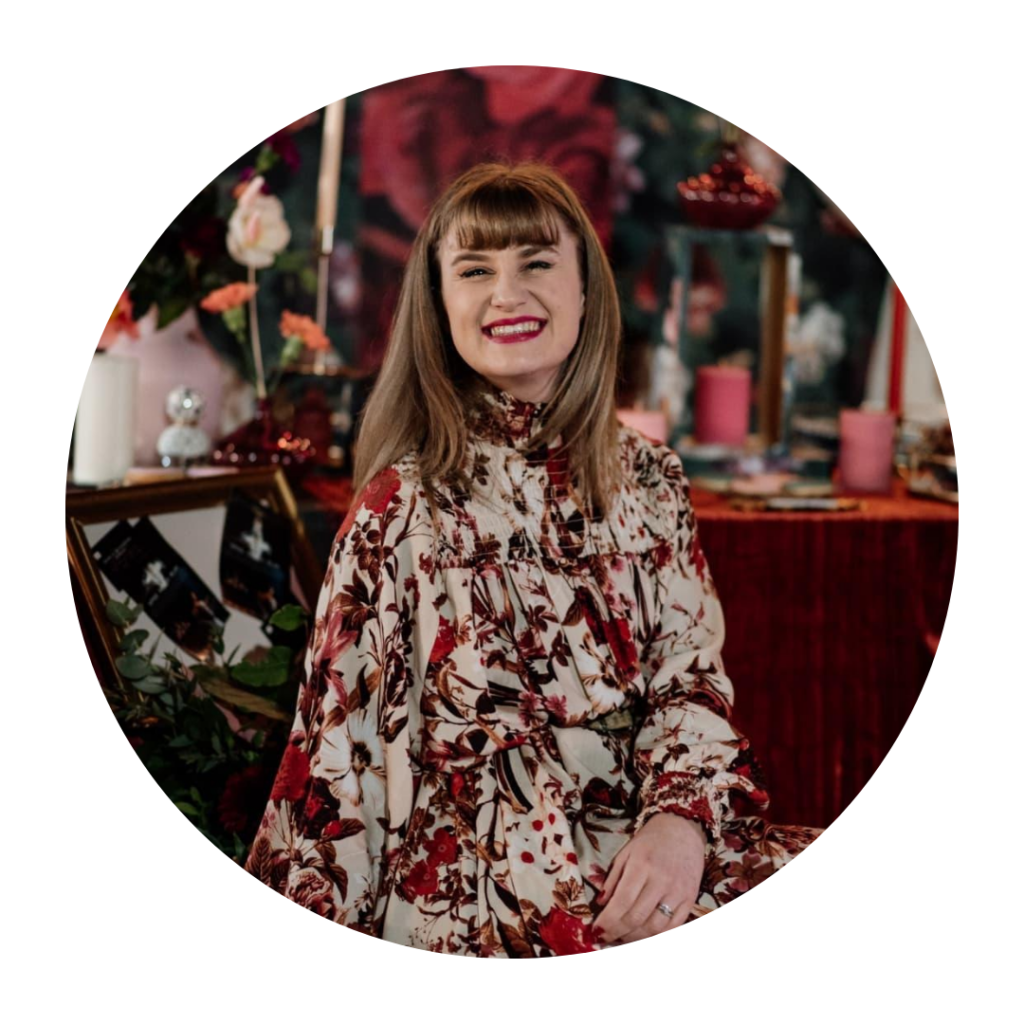 Stacey is the Owner, Stylist and Creative Director at To be Revealed Styling. She is a colour addict and loves all things bold and floral. Stacey creates bold, elegantly edgy statement styling for weddings, interiors and brands that really want to show off who they are. Moody, colourful style that is dramatic and full of life.
Trained originally as a dancer and having spent years working across Theatre, Film and TV combined with working as a senior visual merchandiser for top high street fashion brands – Stacey utilises all her knowledge to create style that is atmospheric and dramatic. When she isn't styling you can find her watching wrestling(absolute guilty pleasure) and enjoying a pizza and wine night.
The most important thing to Stacey in the wedding industry is…
"I love chatting to couples and understanding what makes them who they are. Storytelling is the best. It's the theatrical in me but the wedding industry allows people to tell their own stories and i love being able to help people create that."
Hannah Mullens – Brand Ambassador East Anglia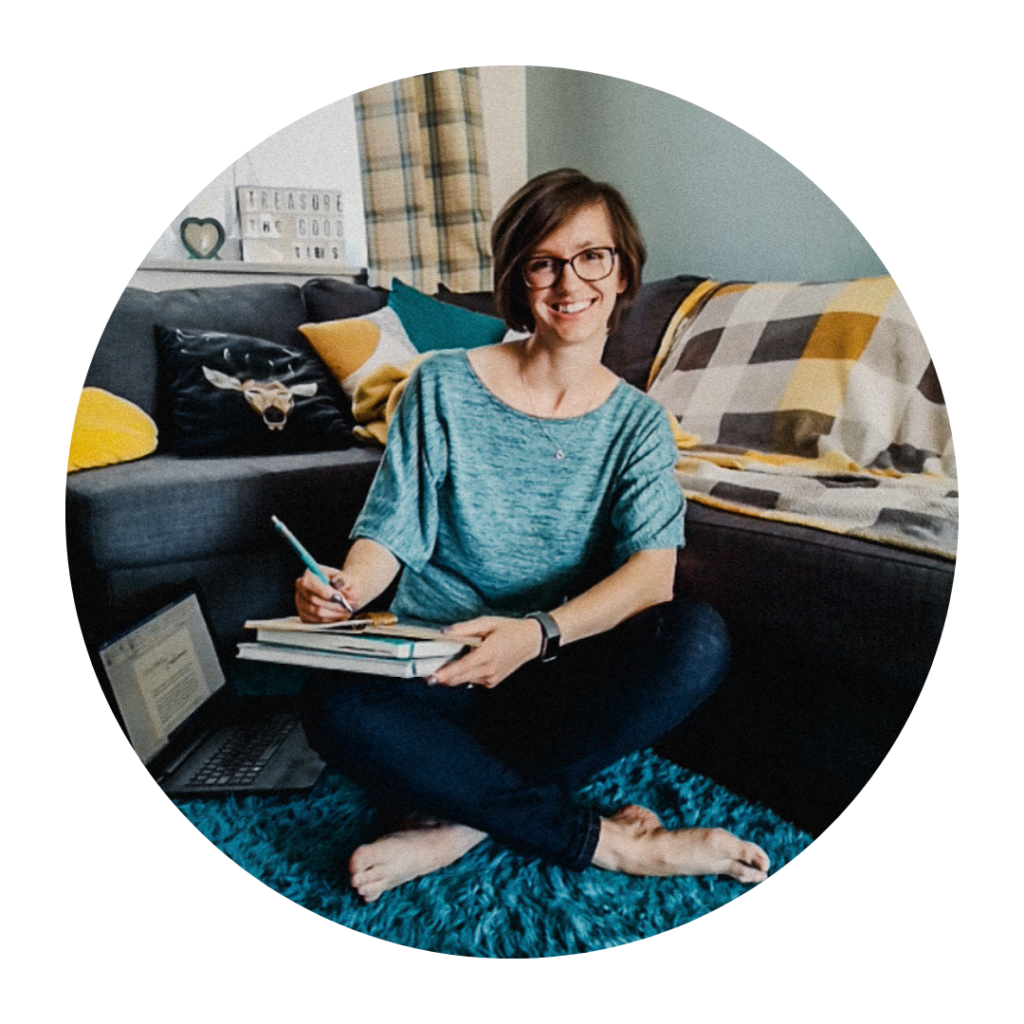 Combining her passion for weddings, meticulous details, well thought through plans and the conservation of our beautiful planet, Hannah delivers environmentally considerate and personality full celebrations through her wedding planning business, Green Soul Weddings. Hannah loves nothing more than getting to know her couples' personalities and values, removing their stress, making sustainable choices more convenient, and ultimately planning and producing their dream day in a way that truly reflects them whilst minimising its negative impact on the world around us. When not working, you'll mostly find Hannah enjoying the great outdoors, whether that's via a spot of gardening, a family walk, or exploring a quaint village (including a necessary tea room stop!)"
The most important thing to Hannah in the wedding industry is…
I love getting to meet and know so many amazing couples and encouraging them to embrace their day in their way. I love that each wedding is unique, and that by incorporating personality, values and beliefs together we can create beautiful meaningful days that respect our planet too.
Our contributors
Kate Edmondson – Fashion Edit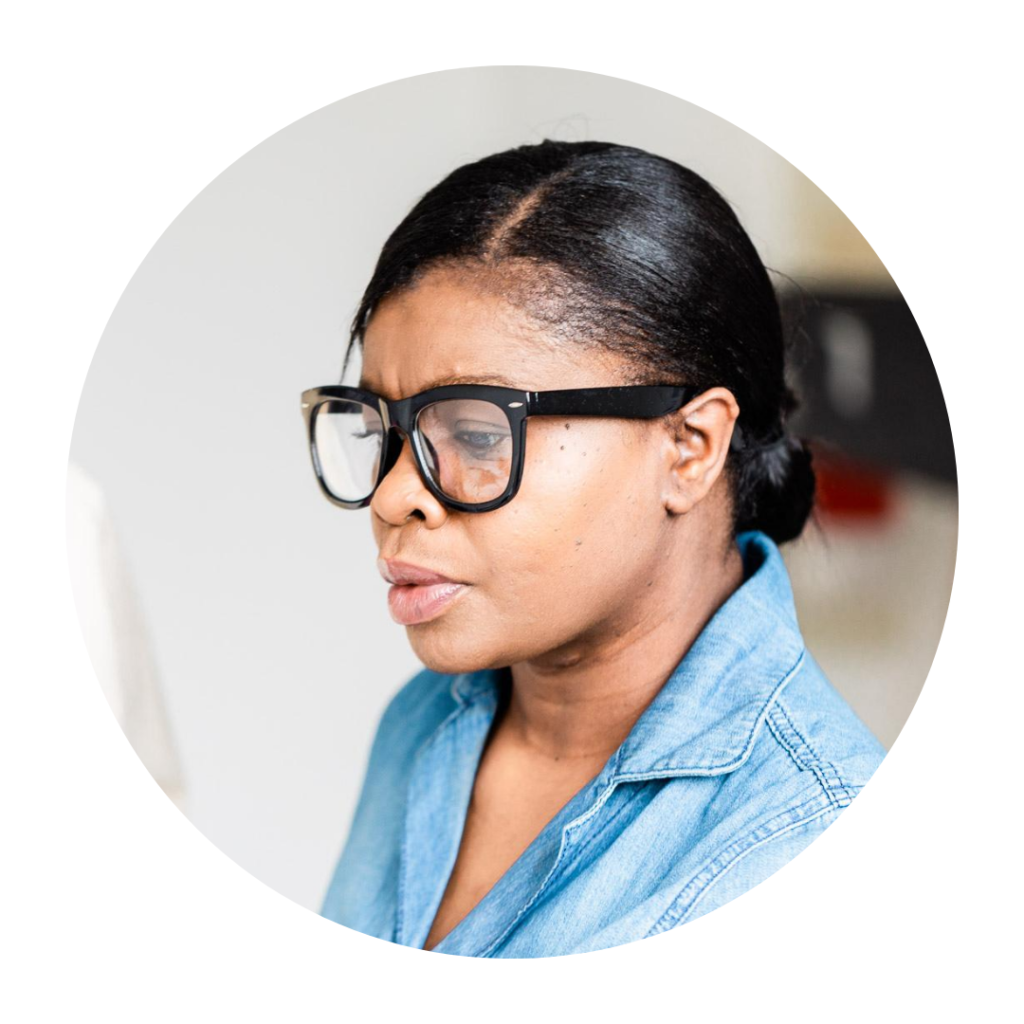 Kate Edmondson is the lady boss and designer behind the brand Kate Edmondson Bridal Couture. Kate's background in bridal design started over 20 years ago, having studied at The London College of Fashion and later graduating at The Surrey Institute of Art & Design in 1997. Due to lack of opportunity in the bridal industry to work as a designer/pattern cutter, Kate decided to start her own label which she has developed over the years for modern brides looking for something unique. Her signature is classic elegance with a vintage vibe!! Kate is very hands on and creates and designs all her own pieces. Kate works on a bespoke basis with all her brides from her west London bridal studio in Acton.
The most important thing to Kate in the wedding industry is…
"I love meeting brides and listening to all their ideas they have for their wedding dresses, and having the ability to translate their ideas into beautiful gowns and accessories. I am proud of the fact all our pieces are handmade in the UK by myself and team of creative seamstresses."
Helen Hargraves – Fashion Edit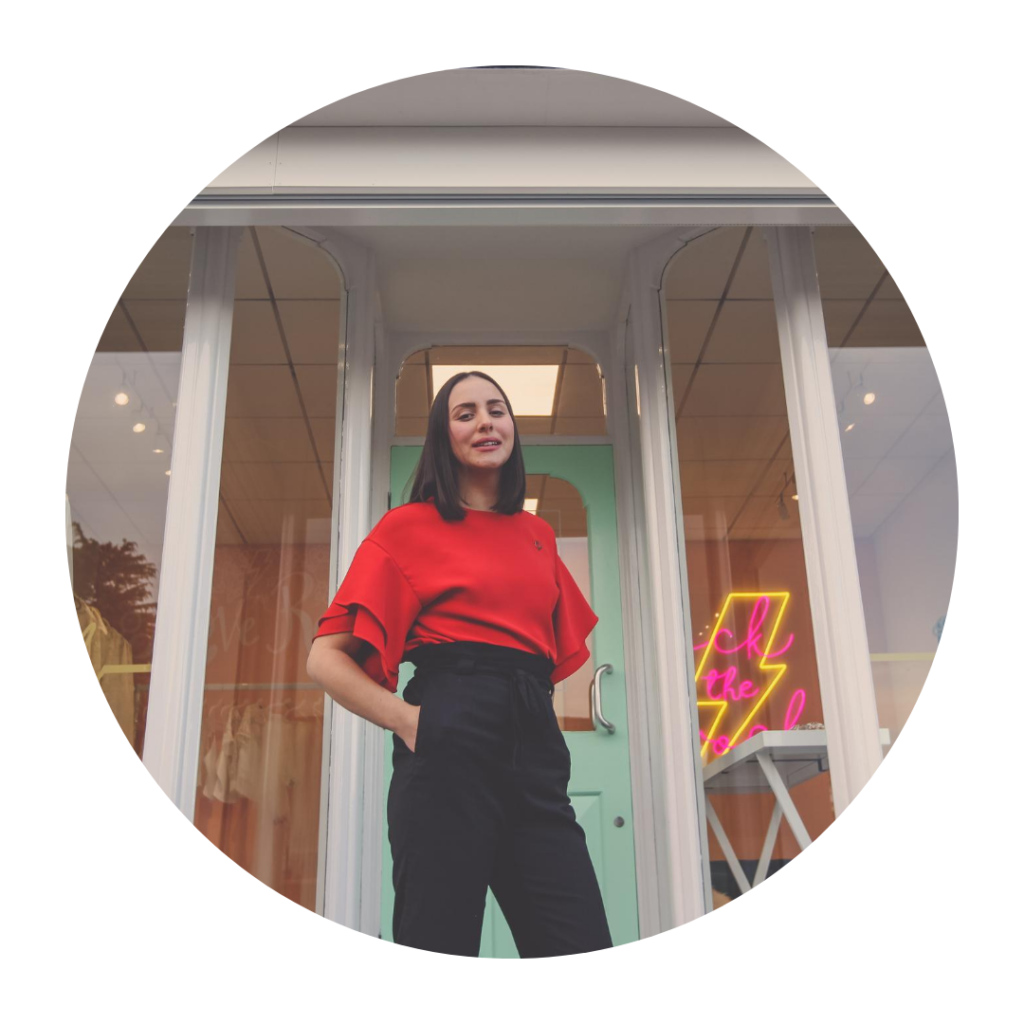 Helen is the boutique owner of Rock the Frock Cheshire. Rock the Frock Cheshire is a modern and design led boutique stocking high quality dresses and co-ordinates which are ethically made. Designers are exclusive and some pieces are not available in anywhere else in the UK. Designers stocked are Leanne Marshall, Otaduy, Lucy Can't Dance and Studio Levana.
Prior to opening a bridal boutique Helen owned her own Cosmetic Brand which was focused on brides – from this Helen fell in love with the wedding industry and sparked the idea of owning a bridal boutique.
When Helen is not in the boutique she enjoys hanging out with her husband and dog Clive, going to yoga or making up new vegetarian recipes.
The most important thing to Helen about being in the wedding industry is…
"Having a bridal boutique has been a dream come true, finding brides their wedding dress is the best feeling in the world. I love the bridal industry because there is so much creativity and innovation – whether this is with bridal fashion, flowers, cake, stationery, event styling or photography/ videography. What's even more special is that all of this is because 2 people are in love and we are there to help them celebrate this in the coolest way possible."
Jenny Buckland – Beauty Edit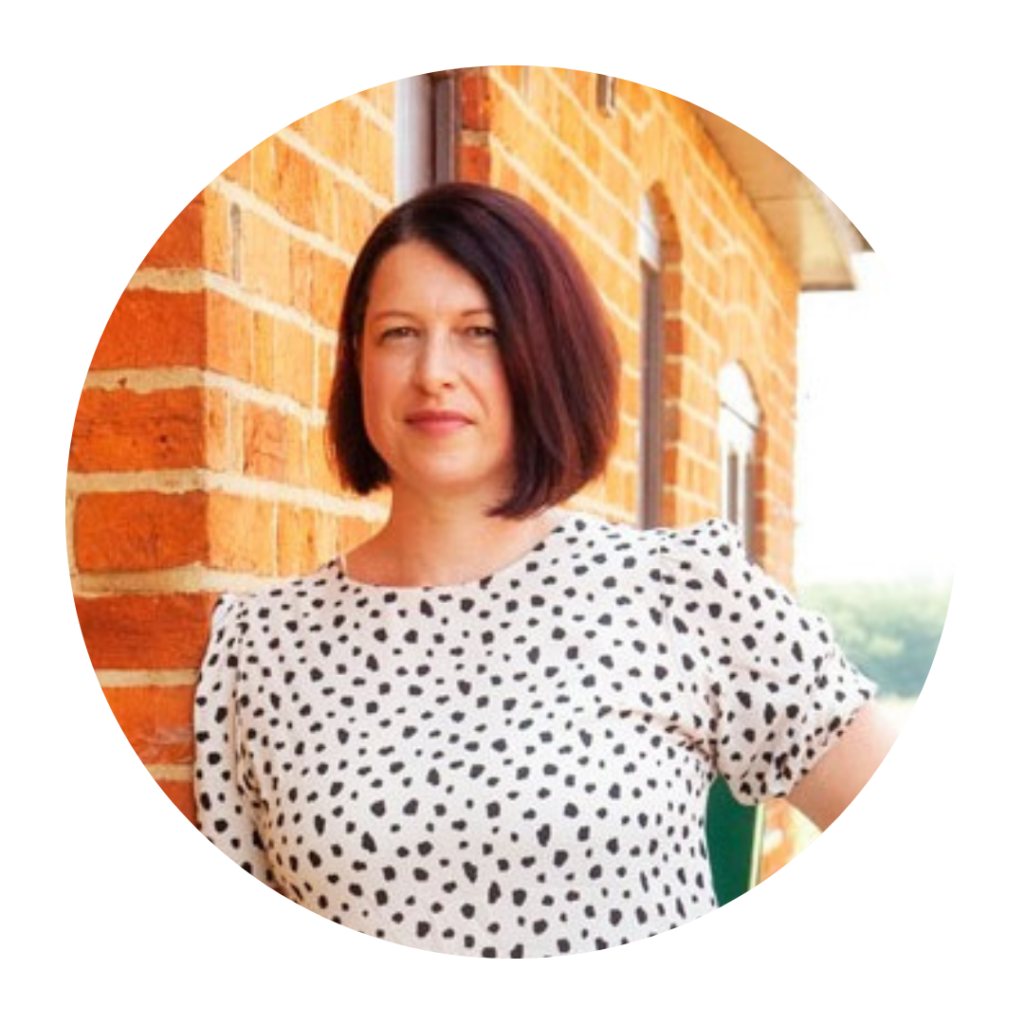 Jenny
combines her passion for working on brides for their weddings with her experience of working in TV and production as a make-up artist which has led her to understand the importance of looking like you on your wedding day.  This coupled with being a product junkie enables her to understand the right products and techniques that work for brides on their wedding day.
Her work has been published in print and online as a makeup artist and beauty expert and she  also teach on a foundation degree course sharing my industry knowledge with future make-up artists
The most important thing to Jenny about being in the wedding industry is…
"Bringing the bride's hair styling and make-up to life on the wedding day, helping to build their vision of how they want to look on their wedding day."
Katy Angelidi – Beauty Edit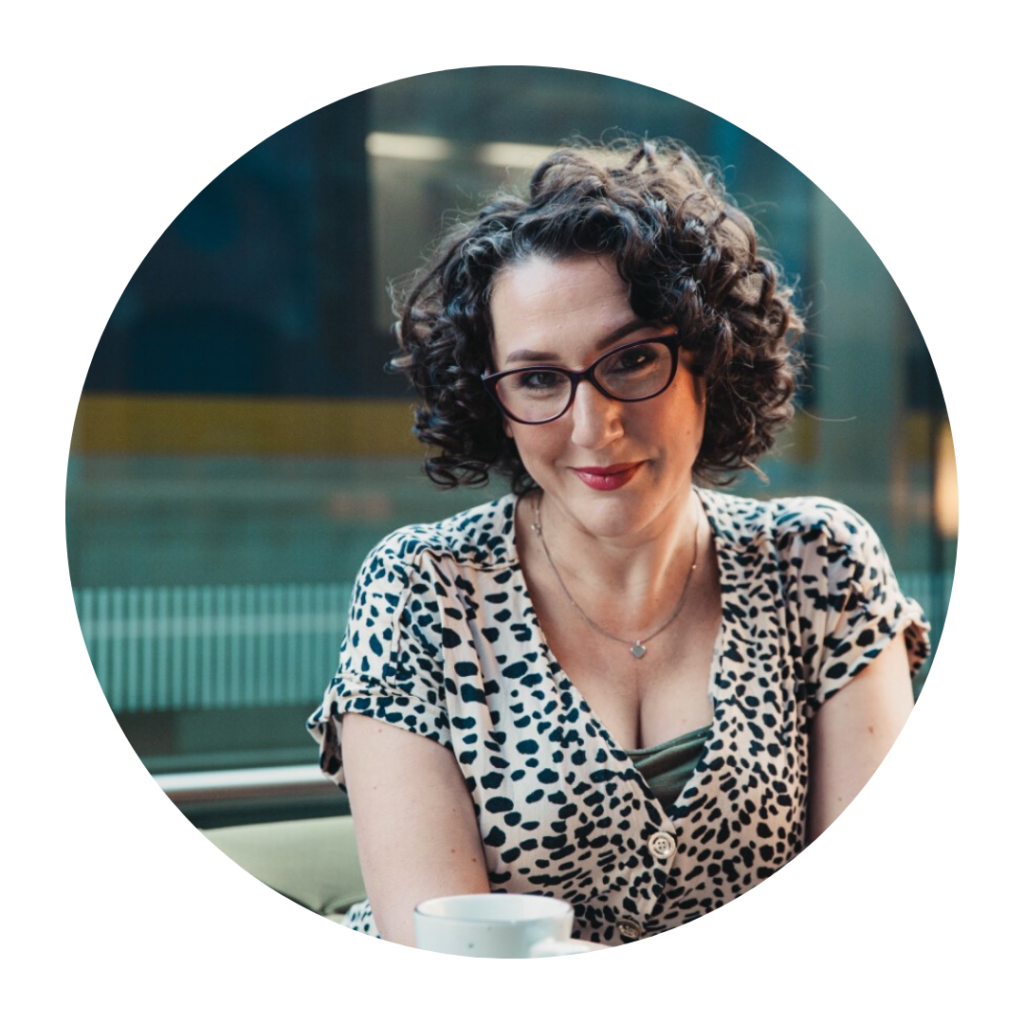 Katy is in her 23rd year in the makeup industry, having worked as a Trainer and Global makeup artist for Laura Mercier cosmetics amongst other brands, travelling around the U.K, Europe and the USA.
After marrying her husband in 2009 (they met on a very successful blind date) Katy set up
Makeup by Katy
and hasn't looked back since, travelling around the UK and Europe for weddings and winning the TWIA award for best makeup artist UK East 2019 and 2020.
When she's not looking after her brides she runs a makeup education company and is a mum to two young fiesta girls
The most important thing to Katy in the wedding industry is…
"As a makeup artist who thrives off good vibes, wedding makeup is my perfect job. Not only do I get to empower my brides to feel like the most beautiful version of themselves- I get to create, laugh with you, cry a bit when you get dressed and call it work. I'm extremely lucky."