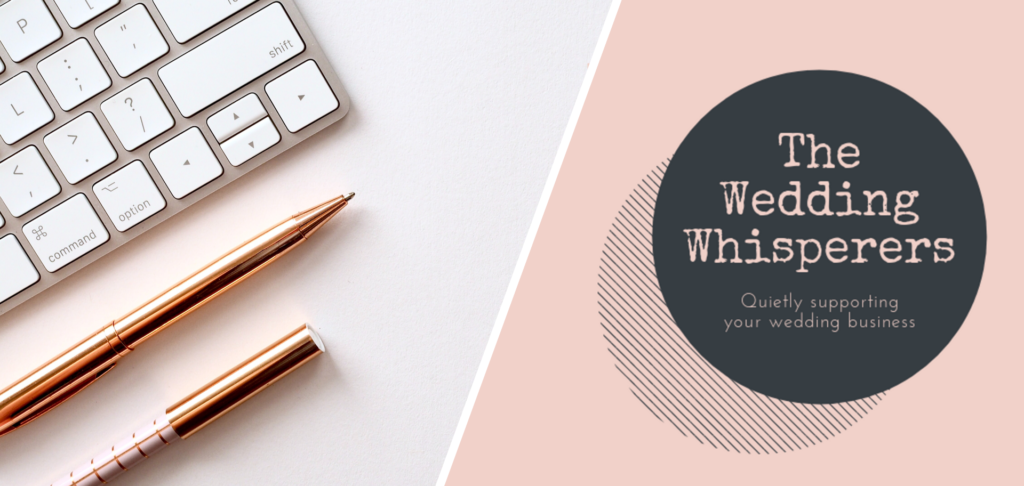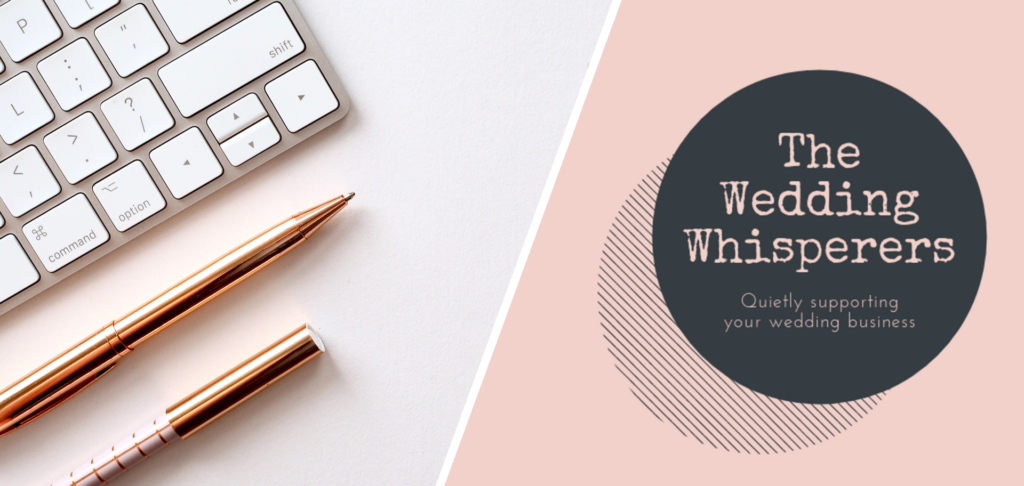 Do you own a wedding business and wish you were riding high on the Google charts, so you can be found by more cool couples that will "get you" and then book you?
Maybe you are amazing at what you do and want to tell show the world that you are THE expert in your field so that they have to book you straight away?
If this sounds like you, then you need to be creating content – fresh content – on your website, regularly.
This can be blog posts, diary updates, podcast notes, freshly written About Us pages – everything that will help with your SEO (Search Engine Optimisation) and for your ideal customer to see you as the expert that you are.
Welcome to our wedding content creation service – The Wedding Whisperers.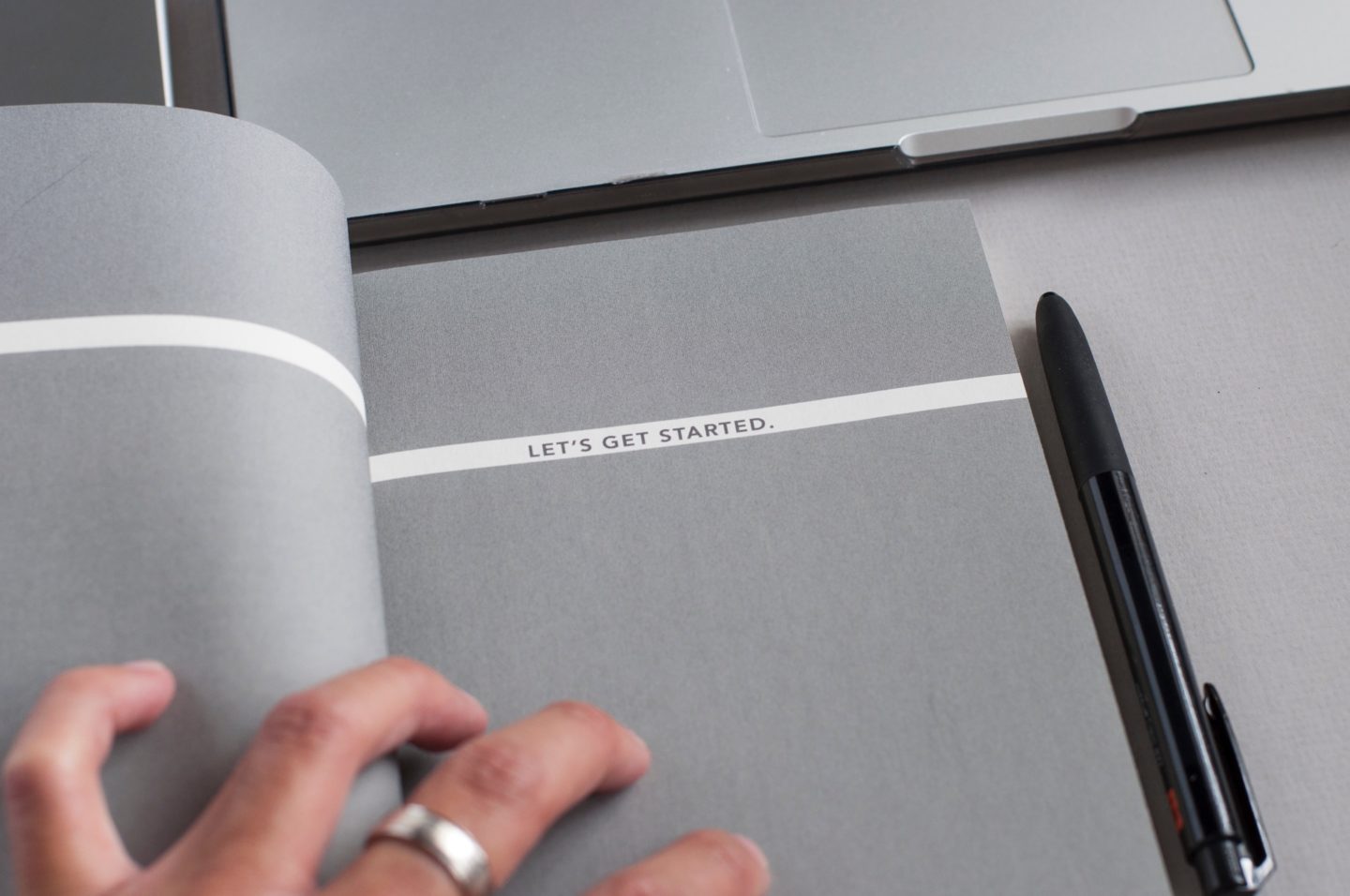 WELCOME TO THE WEDDING WHISPERERS
(quietly supporting wedding businesses with their content).
The Wedding Whisperers comes to you from the team at Magpie Wedding plus our sister company, The Indie Practice. The latter is a marketing consultancy business working with a huge variety of clients, here in the UK and internationally too.
The Wedding Whisperers are here to help you with your wedding content creation and blogging, at an affordable price (prices start at just £40). We are experts at blogging, we know the wedding industry inside out and what's more – we understand SEO. Plus we have written for the likes of Confetti Magazine, Metro and Red to name a few!
We are here so you can stop:
🖤  trying to think of blog ideas over and over and get back to doing what you are great at
🖤  worrying about being able to write well and all that SEO mastery that we love
🖤  wasting time doing something you don't like – time is money after all!
We have made it super simple to work with us – simply select the number of words you want us to create, book and pay, and we will have your content back to you within 3 working days (sometimes faster!)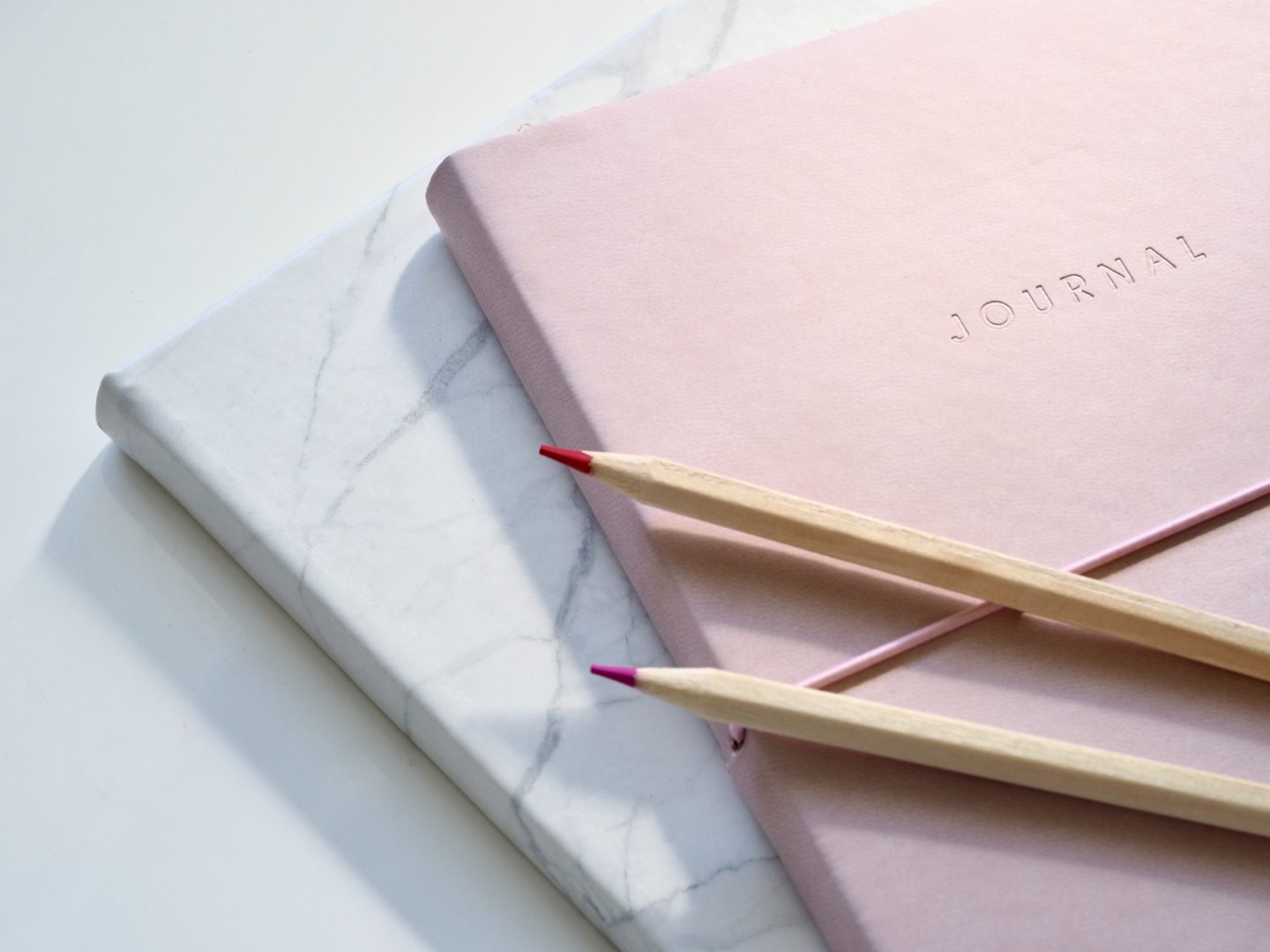 Want us to add the blog or content to your website too?
We can do just this for £120, which includes:
🖤  Writing a 500 word piece
🖤  Adding it to your website for you
🖤  Ensuring all SEO is achieved for the content
Please note that you will need to provide images unless you want us to use stock photos.
FAQ
How do I book you to write a piece of content?
Simply scroll back to the options above and press the offer that you want us to deliver for you. This will take you through to PayPal where you can pay by any method.
Will the blog post be right for my brand?
We understand the wedding industry so we can guarantee creating you a piece of content that works for couples. We also will ensure all language is inclusive (no "bride and groom" but "couples" instead, for example). In your brief, you need to tell us if you want a relaxed approach, or something more serious. This will be discussed in the briefing stage.
Is there a tie-in period?
No. You can book once, regularly, or every so often; it is totally up to you.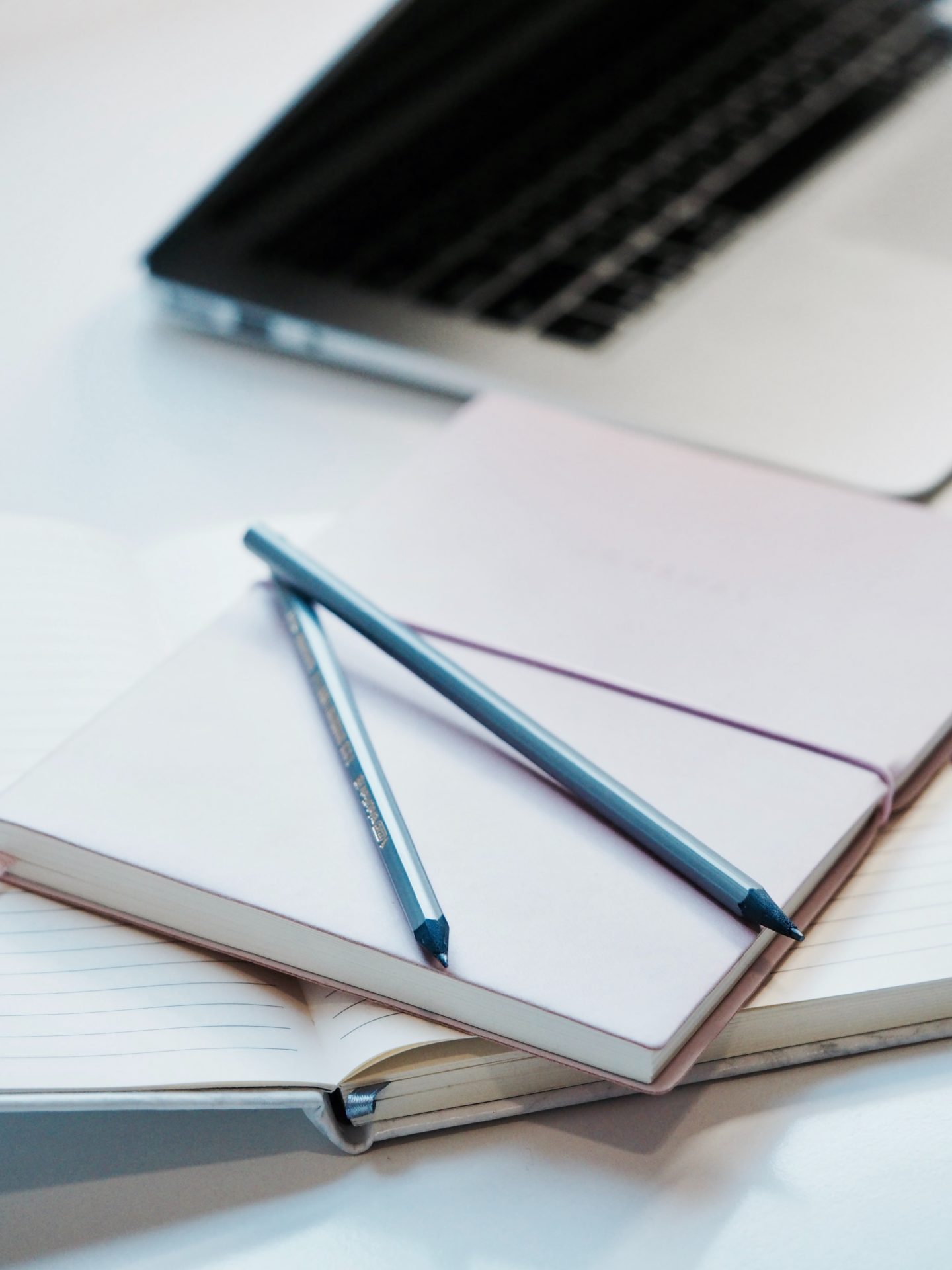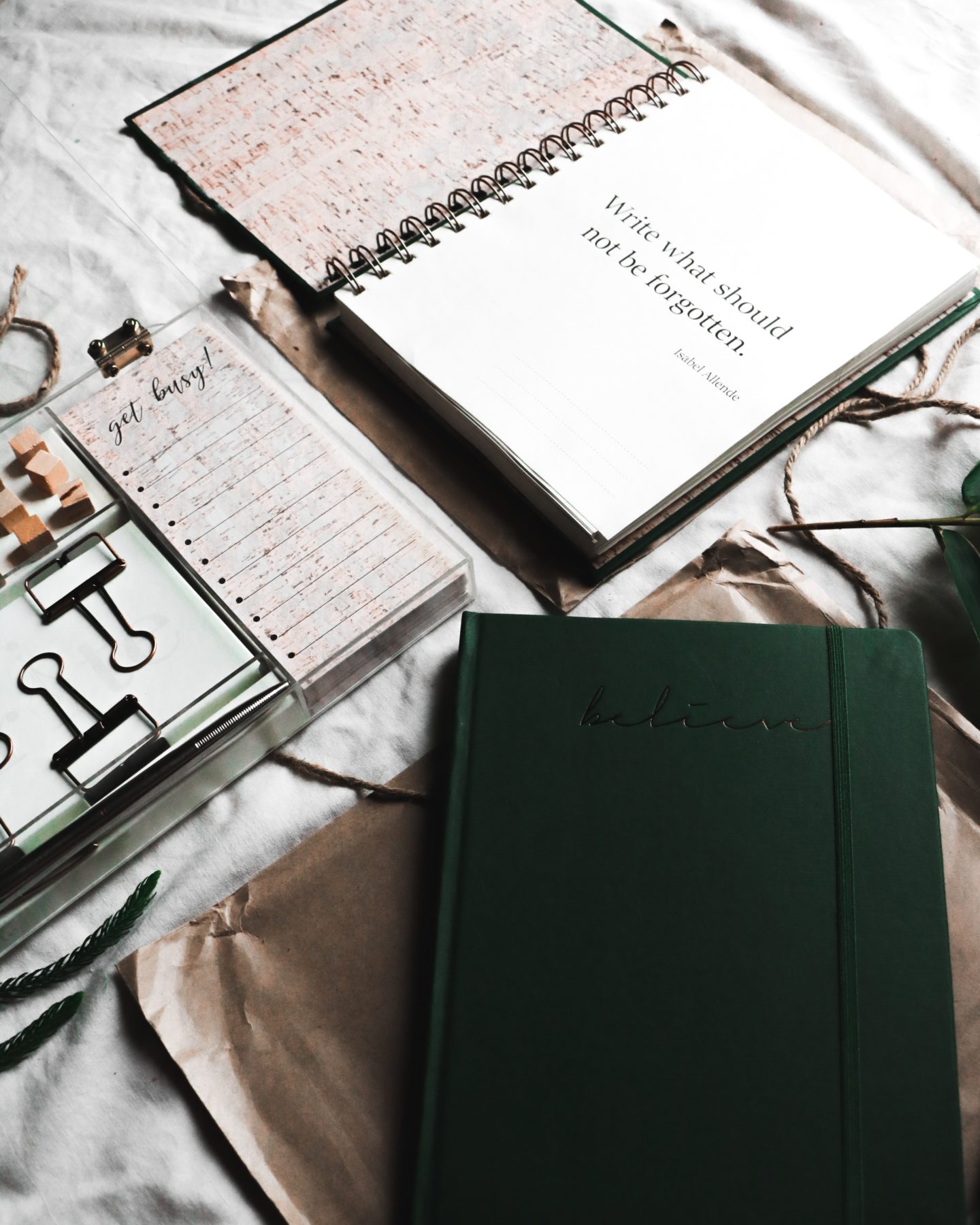 When will my content be delivered?
We will deliver a single 500-word order within 3 working days after the brief has been submitted by you. Once you book we will send you all the details of what we need to know such as keywords, tone of voice etc. A bundle (our most affordable option) will be delivered within 2 weeks.
Can you write in other languages?
Sorry no! We can write it in English for you, then you can translate.
Will you upload the content onto my website and make sure all keywords are optimised?
We can do this, but it costs extra. We can for £120:
Write a 500 word piece
Add it to your website for you
Ensure all SEO is achieved for the content
If you'd like to book this service, email us at kate@magpiewedding.com
ANY QUESTIONS ABOUT OUR WEDDING CONTENT CREATION SERVICES?
Email us at kate@magpiewedding.com or call us on 07817 855287