Welcome to BOND Bride, our first digital magazine from the team behind the creative blog and show – Magpie Wedding.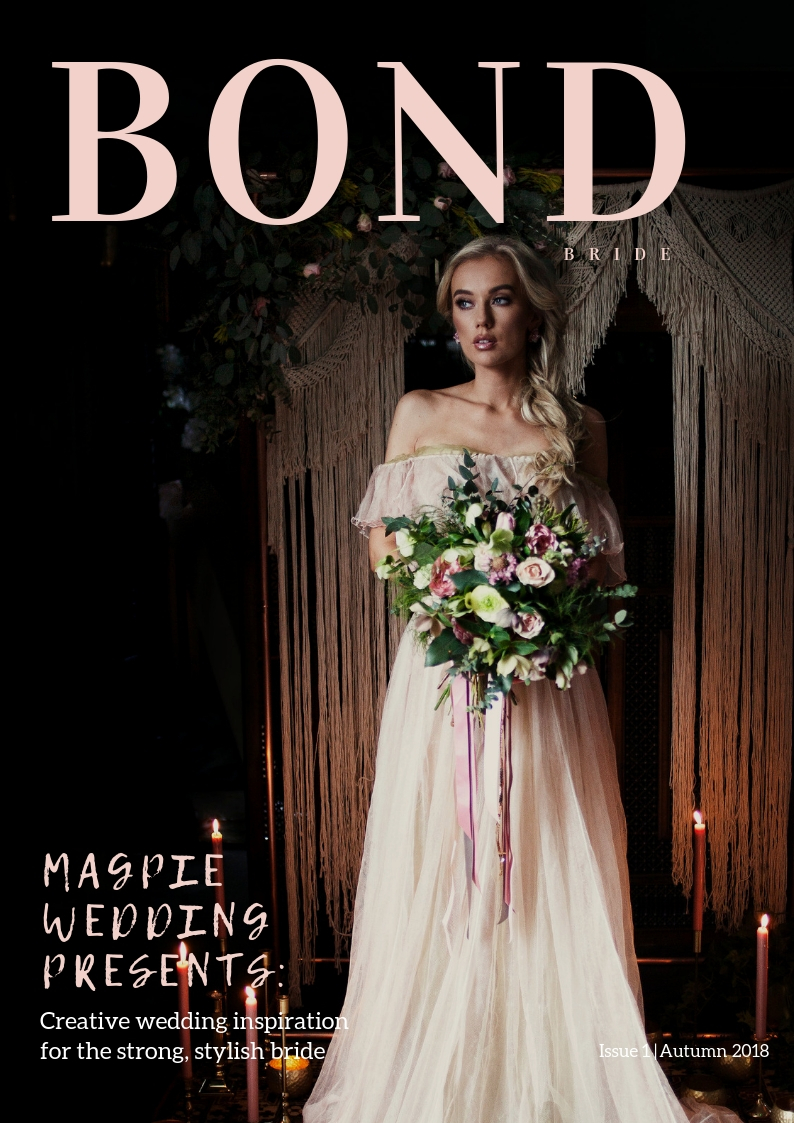 Why BOND Bride?
Bond is a the strong force between two people who are in love whatever their age, sexuality, race, size or ability. Bond represents strength; we are all for sharing strong stylish women and will never say anything to bring them down (no teeth whitening or weight loss here).
We love fashion, being yourself, being as ethical as you can be, embracing creativity – be it high end or DIY and we strongly feel you should have the wedding that you want, not the one someone tells you to have. Your day, your way. Oh and we also support UK indie businesses that strive to make a difference to the industry as well as for your big day.
I hope you find some inspiration in BOND Bride.