Welcome to our Wedding Directory – suppliers who we recommend and support for their creativity and great service.
Hana Laurie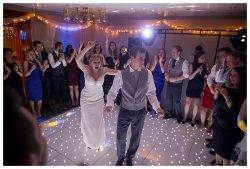 COMPANY OVERVIEW:
A natural and relaxed wedding photographer promising nothing except awesome photos of your wedding…

I work with what's right there in front of me; laughter, tears, wardrobe malfunctions, love, hugs and drinks. A true photographic dogsbody, I'll also sew up your dresses/waistcoat buttons, fix your hair and drive your Mum to the church
COMPANY PORTFOLIO :
I'm Hana, a wedding photographer working in the South of the UK - I have a penchant for all things honest and lovely, whether they're weird and wonderful or just plain simple. I think it's vital that weddings are exactly how YOU want them to be, and a little bit more personal than the norm!
I am a bit sarcastic and a big fan of a joke but I find it means I can really relax with my couples and my guests and I often come away having made genuine friendships which is just a WONDERFUL thing to come out of a job.
I will work tirelessly for each and every one of my special couples to ensure that they couldn't have a better, funnier, more gorgeous day and that it's all photographed in a way which keeps the vibe fresh and memories preserved for many a moon! I do not vow to be "professional" in the stuffy sense, though I will use my wealth of experience to get the best from your wedding - promise!
Get in touch to find out more, or just to ask me personal questions.