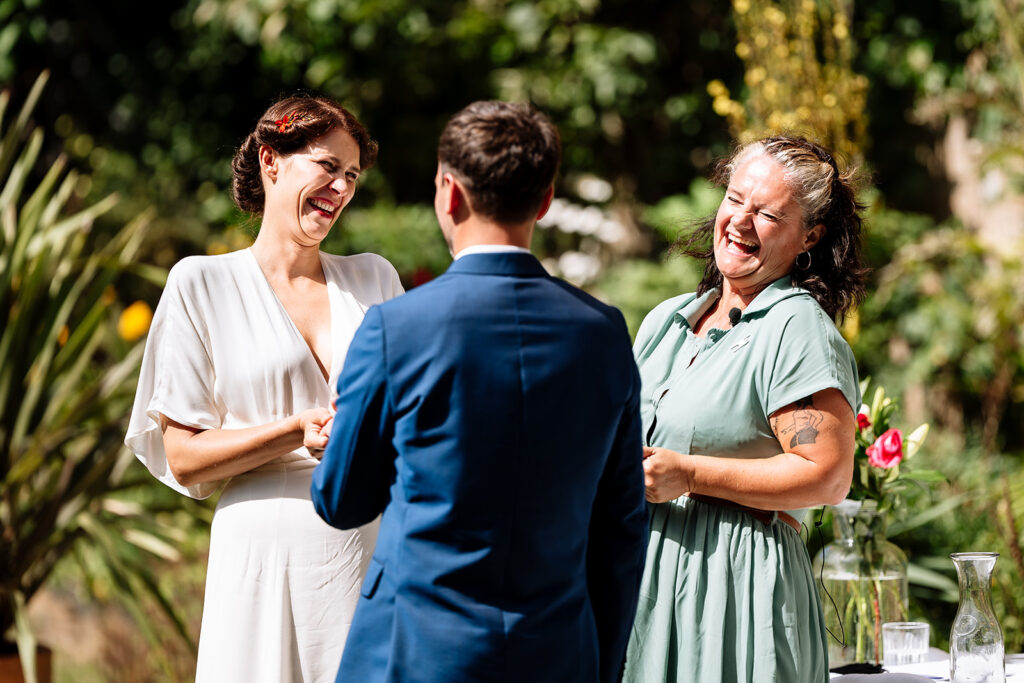 COMPANY OVERVIEW
Humanist celebrant that can give you the relaxed, fun, wind-in-your-hair and birdsong-in-the-air kind of wedding ceremony that you deserve, anywhere.

I create personalised and inclusive wedding ceremonies all about you, your values and your relationship with your important people with sustainability in mind.

If you want to get married without religion, restrictions and formalities and be able to choose the elements of your ceremony that are meaningful to you, look no further.