Have you exhibited at wedding fairs before but had no bookings? I bet you decided to never do one again, labelling them a "waste of time"! But maybe you have been approaching them wrong.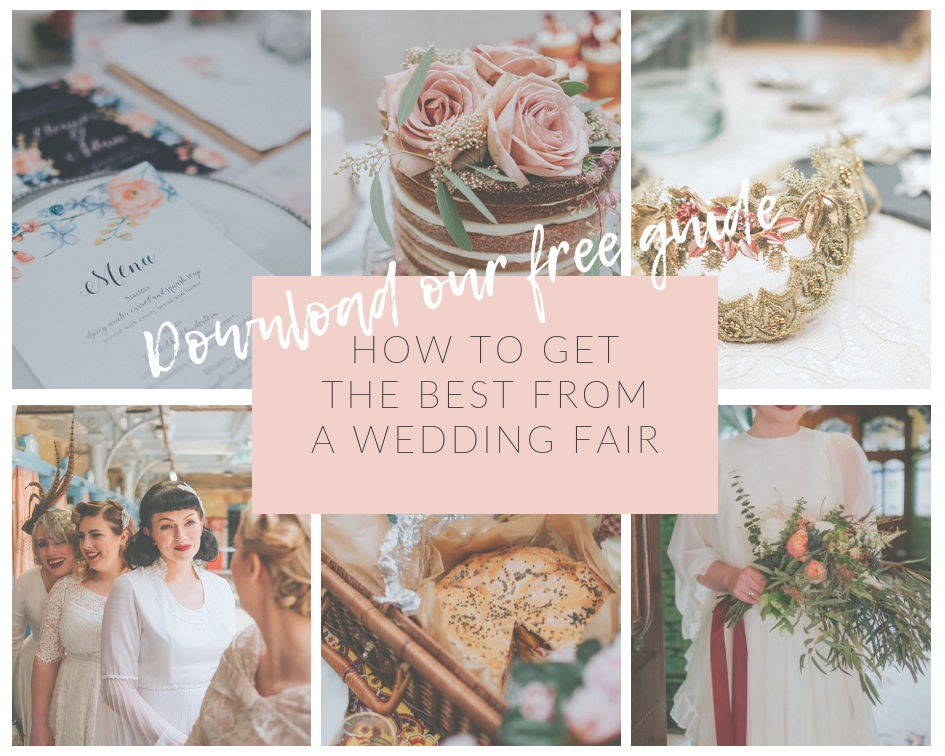 We have exhibitors who get multiple bookings from our shows, on the day and in the months afterwards. They manage to do this if we get 50 brides or 200 brides through the door. What they do to get this is a few things – a few things that work! In our FREE downloadable Guide to Exhibiting at a Wedding Show, we share how to get the best out of every fair you show at, whether it is ours or another one.
We take you through the preparation, the day and beyond to help you create an impact.
[line]