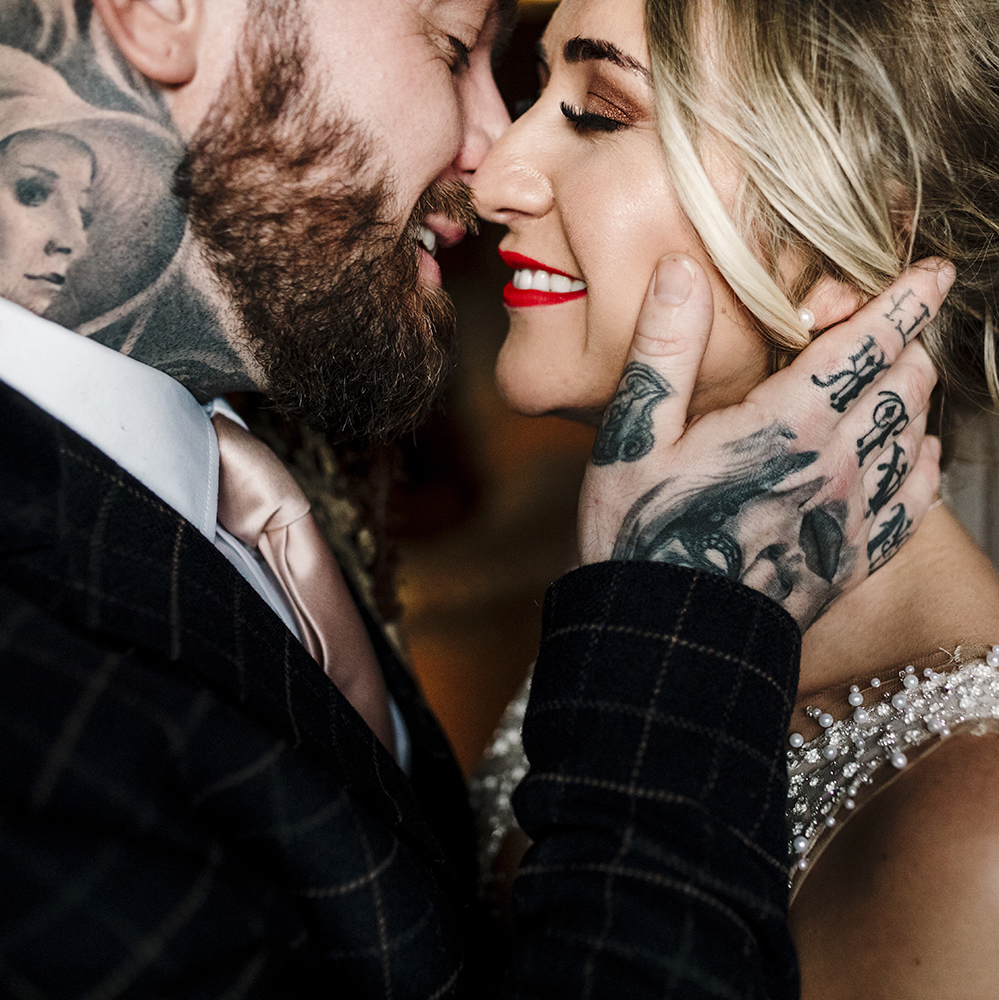 COMPANY OVERVIEW
Hey, I'm Amy! I'm a creative wedding photographer for weirdos in love. With my background in fashion and music photojournalism, I specialise in unique portraits and non-boring candid photography. I was also very lucky to be listed in the Top 10 UK Wedding Photographers of 2019. Based in the North West, but regularly shoot weddings all over the UK.
DESCRIPTION
I have a casual yet professional approach to my work and an undying dedication for capturing wonderful and wacky memories, which I think are perfect for any unconventional, cool af couples. I take pride in being an unofficial BFF to every couple I work with and I will work tirelessly to ensure you not only have the time of your life on your big day, but you have the photos to prove it.
I'm ridiculously passionate about the kind of couples who couldn't give a flying toss about being "perfect" on their wedding day. Because of this, I tend to specialise in weddings where couples bite the cake instead of cutting it, wear DM's under their dresses, change into matching sequin outfits for the evening party, scale fences with me to get to the good portrait spots and couldn't care less about dirty dress hems – my couples basically smash the shit out of their weddings by being utter babes!
The bond I make with my couples is sooo important to me – having that trust encourages my couples to let their hair down and allows me to capture them at their best without any awkward barriers. I am honoured to have even a tiny insight into your exclusive club of 2.
Let's be weird together!!
Send Message to listing owner