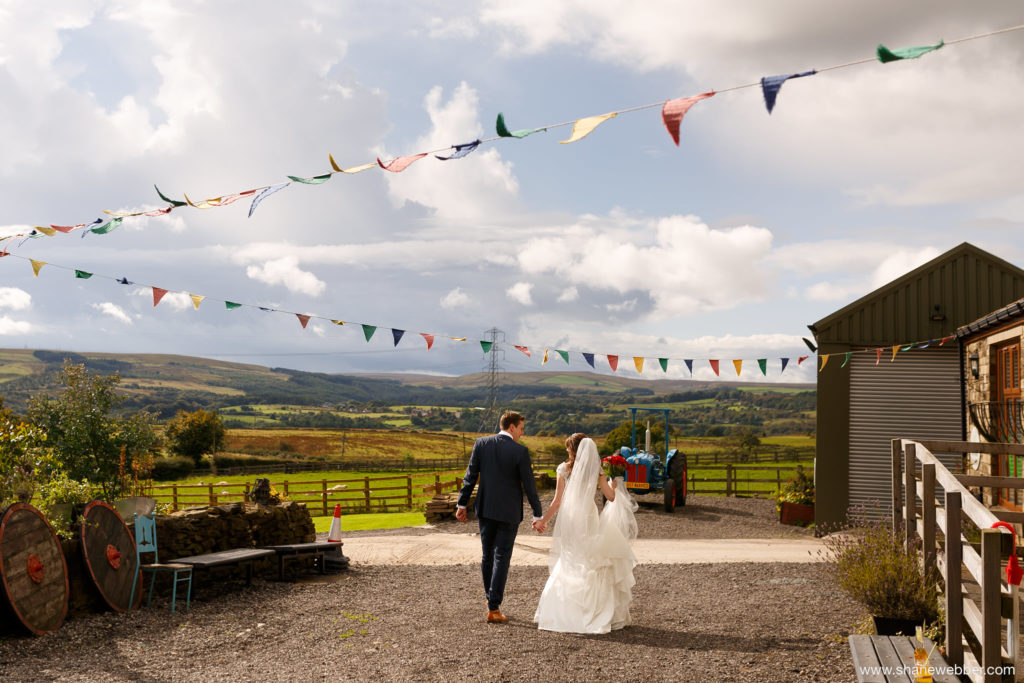 COMPANY OVERVIEW
The Wellbeing Farm certainly isn't an ordinary wedding venue. They specialise in stress-free, fun, unique weddings, where everything from the food and styling, to the entertainment, can be tailored to suit and support you. The farm is exclusive hire, so your special day is fully yours.

The farm is located in the stunning Lancashire moorlands, and is the perfect country chic venue for you to create a unique wedding experience that will reflect your personalities. They're perfect for those who want a Pinterest-style barn wedding, but don't have the time or resources to fully transform a venue. In the hire price, they provide a fantastic range of props and dressings for you to use, which are great for creating fabulous photographs.

They also focus on making sure that you never feel overwhelmed at any point during your wedding journey. They do this through a structured and thorough programme of meetings. Plus, if you ever need to discuss any aspect of your wedding, are having any last minute worries, or simply just need to speak to one of us, they're always ready and waiting with hot tea and cakes.
Send Message to listing owner