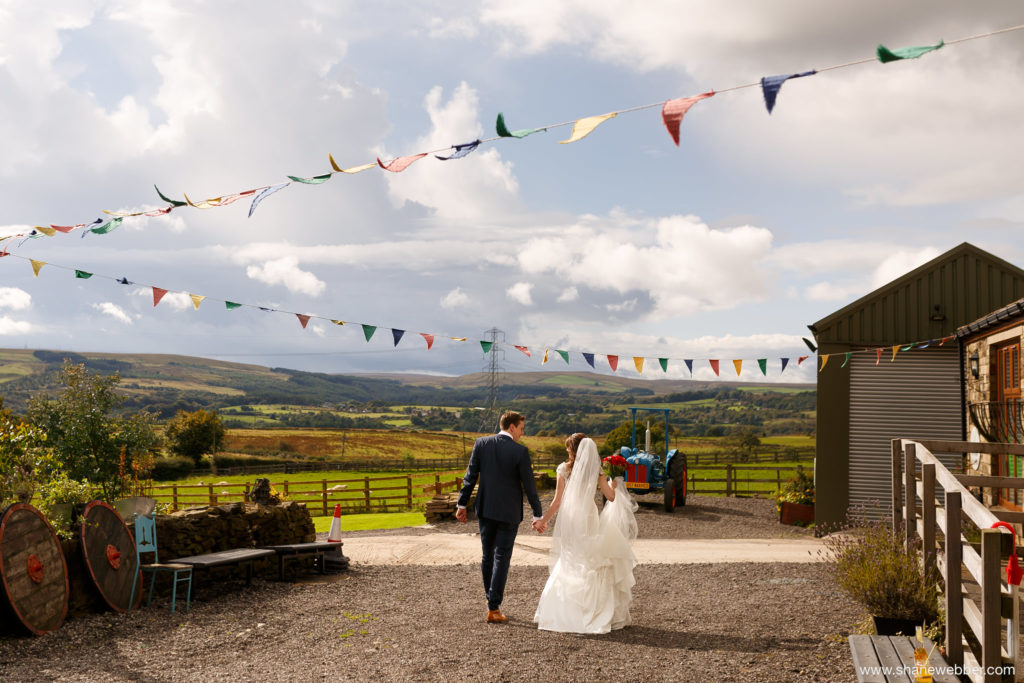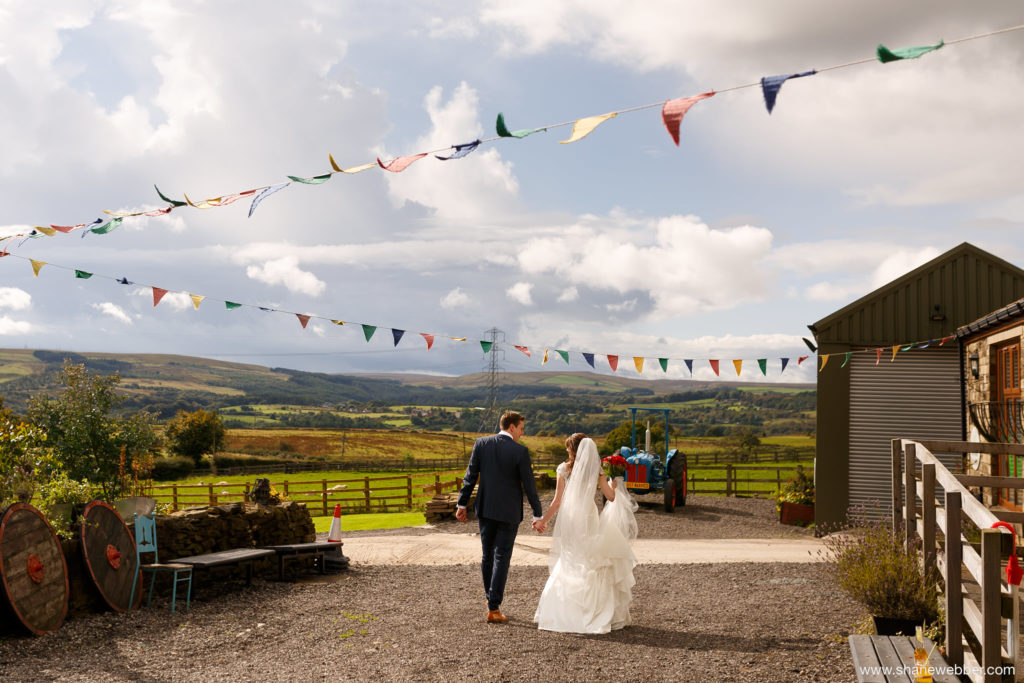 The Wellbeing Farm certainly isn't an ordinary wedding venue. They specialise in stress-free, fun, unique weddings, where everything from the food and styling, to the entertainment, can be tailored to suit and support you. The farm is exclusive hire, so your special day is fully yours.
The farm is located in the stunning Lancashire moorlands, and is the perfect country chic venue for you to create a unique wedding experience that will reflect your personalities. They're perfect for those who want a Pinterest-style barn wedding, but don't have the time or resources to fully transform a venue. In the hire price, they provide a fantastic range of props and dressings for you to use, which are great for creating fabulous photographs.
They also focus on making sure that you never feel overwhelmed at any point during your wedding journey. They do this through a structured and thorough programme of meetings. Plus, if you ever need to discuss any aspect of your wedding, are having any last minute worries, or simply just need to speak to one of us, they're always ready and waiting with hot tea and cakes.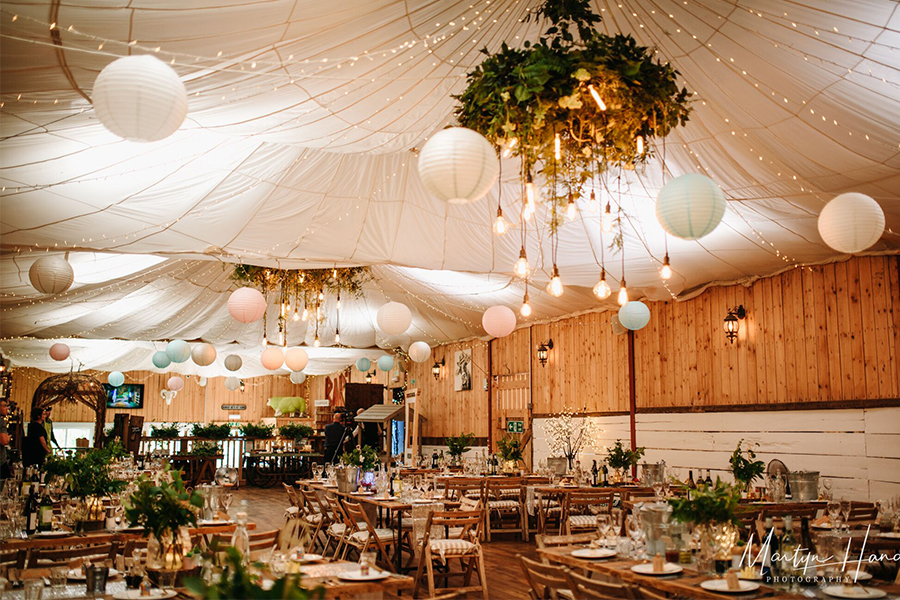 THE CEREMONY
The barn and Wedding Pavilion are licensed for civil ceremonies.
Nearest Register Office is Darwen Register Office.
THE ROOMS
The Barn – 300 guests
Wedding Pavilion – 170 guests
Plus the Wheatsheaf Bar, outdoor space with tipi and a new intimate wedding area for 40 guests
CATERING
Full on site catering and bar using locally sourced food.
Formal dining to a more relaxed style.
BEDROOMS
The wedding house at Baron's Farm for 6 guests with lounge, tennis courts, lake and romantic woodland
New on site Wedding House coming soon.
The Rooms
The Wedding Barn is the most popular place to hold a wedding. It can hold up to 170 guests seated, and up to 300 guests standing for the evening reception! They allow you to dress the barn in anything you want from the prop store, and you're always welcome to bring your own venue dressings. The barn is fully heated, and features a large bar stocked with an extensive range of drinks, with incredibly comfortable bar seating. And, they have a license all the way up until 1am, so you can dance all night!
If you want that dreamy outdoor wedding, they have a large, pristine lawn area, the Wedding Pavilion, which is fully licensed for marriages – meaning you won't have to do the official bit elsewhere. The Wedding Pavilion can also seat up to 170 guests for the ceremony.
Also, coming this year, they'll have a new intimate wedding ceremony area available for smaller weddings. They're transforming the cookery school into a new wedding area designed especially for people who desire a little more closeness during their ceremony. They expect the new wedding ceremony area to hold around 30-40 people.
There is accommodation for up to 6 at Baron's Farm, the wedding house. It has a large lounge for the bride to get ready in, tennis courts, a lake and even its own woodland! Plus, also coming this year, they have a stunning new on-site Wedding House, which will have accommodation for 4 to 6 people.
The Wheatsheaf Bar is the perfect space for the drinks reception, housing comfy leather sofas and a roaring log burner – it's great to relax and catch up with friends.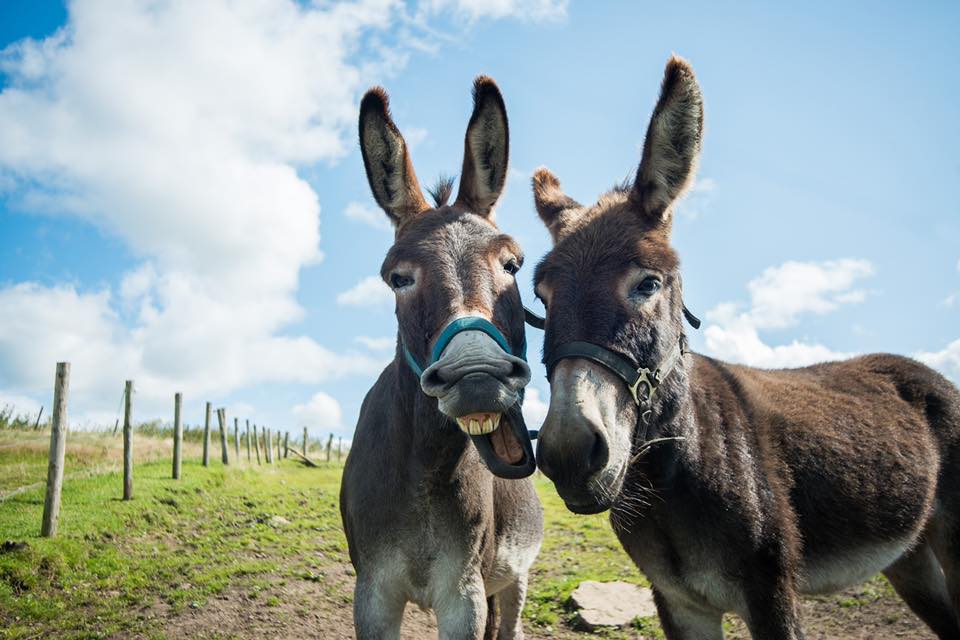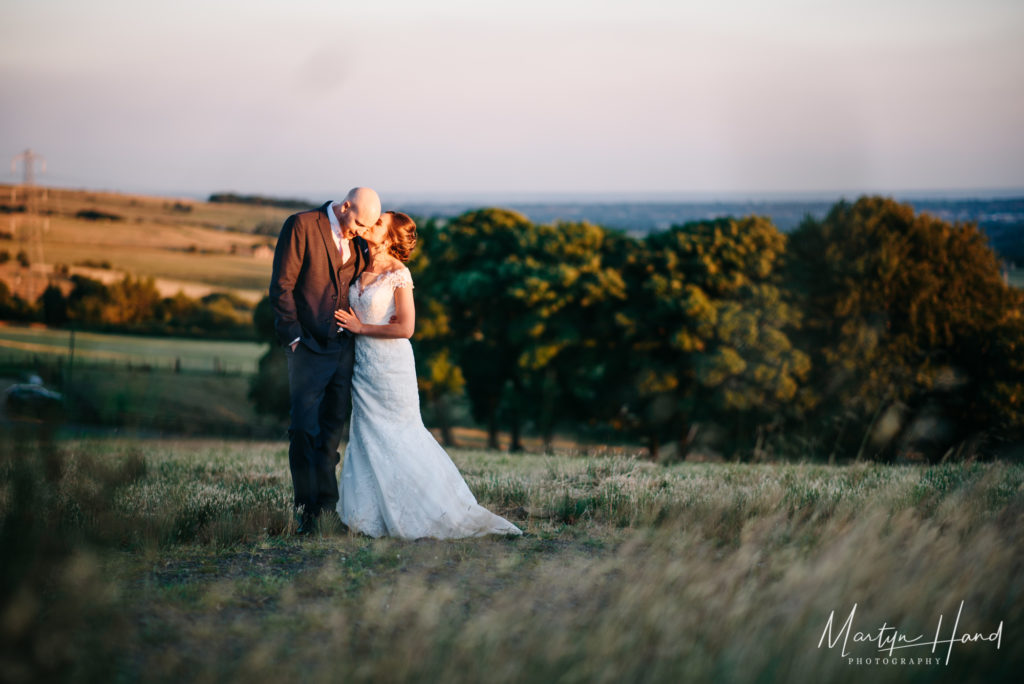 It's one of three bars on the farm, with the one in the wedding barn, and our outdoor Bar O'Llama, a horsebox bar fully stocked with beers, spirits, soft drinks, and on tap Prosecco.
Also on site, there is a tipi with a smokeless fire, a fire pit for roasting marshmallows, a llama boudoir photo booth, and a range of garden games including a 9-hole crazy golf course, tug of war, and pedalled go karts. They also have a Prop Store, a tardis-esque building full of stunning props and dressings that you can use to decorate the venue.
The Food
To ensure the quality of the food, they provide all of the catering and drinks for the farm. All of their ingredients are of a high quality and sourced from local suppliers; they even go as far to grow their edible flowers on the farm, which are grown in compost derived from the food waste. They have a huge variety of choice, from formal dining to more relaxed styles. For weddings held in the wedding barn or outdoor pavilion, they can provide food for up to 170 guests.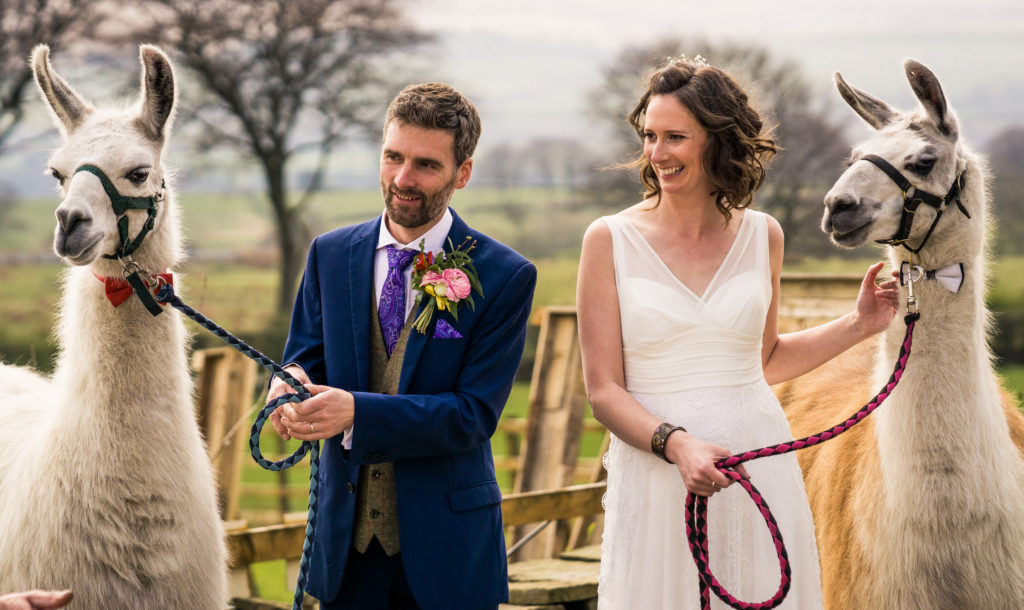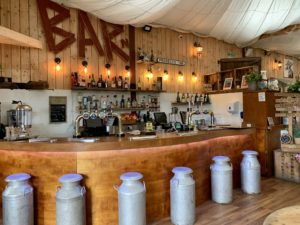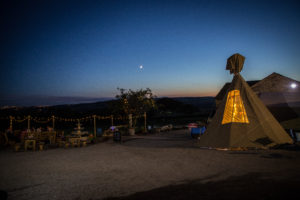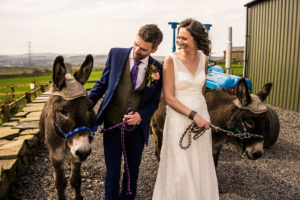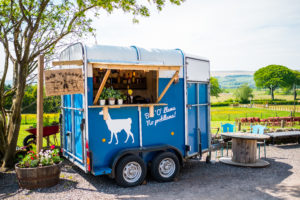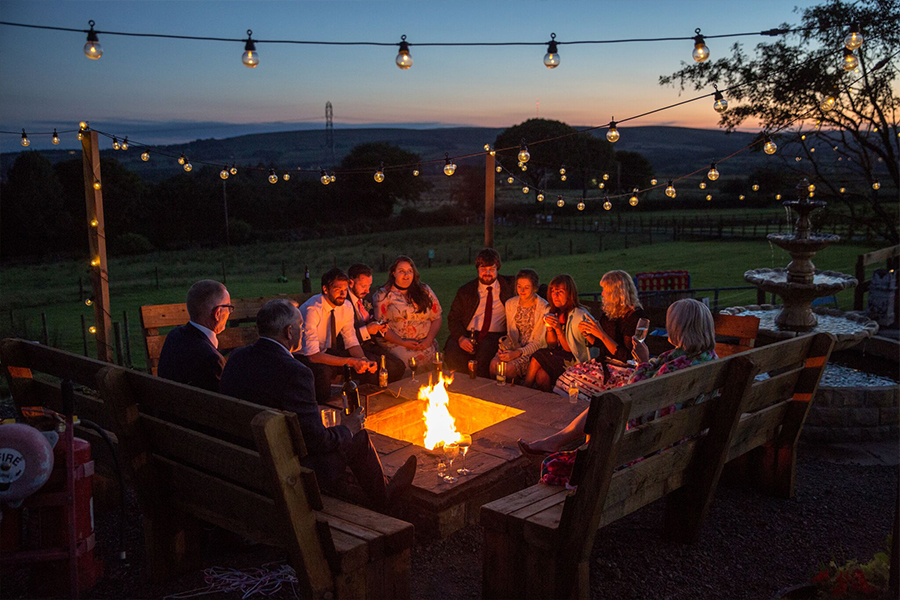 TRAVEL INFORMATION
Wheatsheaf Hill Farm,
Plantation Rd,
Edgworth, Bolton, BL7 0BY
Easily accessible from across the North-West, and are around a 15 minute drive from the M65 and M66, and 20 minutes from the M61.
ACCESSIBILITY
The farm is fully wheelchair accessible
Pets are very welcome at the farm
CONTACT INFORMATION
Telephone: 01204 852113
Email: info@thewellbeingfarm.co.uk