Ami has shared her story of finding the perfect wedding dress while in a wheelchair and offered valuable advice for boutiques to consider so they can truly cater for a disabled bride and today we follow Ami's wedding planning journey to find a truly accessible wedding venue. Now I thought all venues needed to be accessible but since delving deeper I have discovered this is not always the case so I am so honoured to have Ami sharing what needs to be done.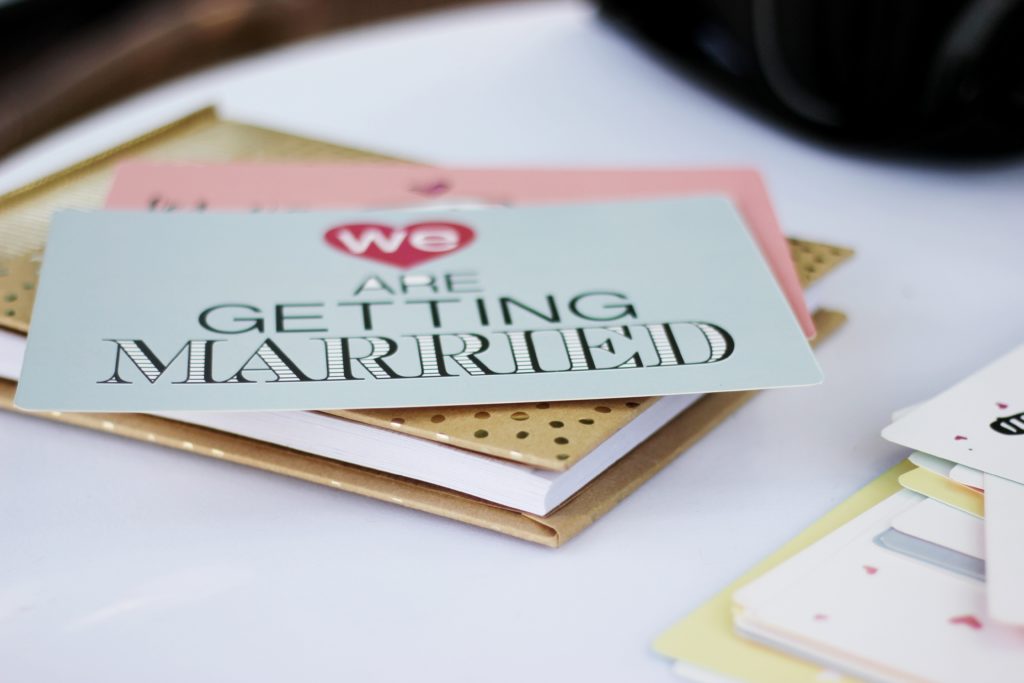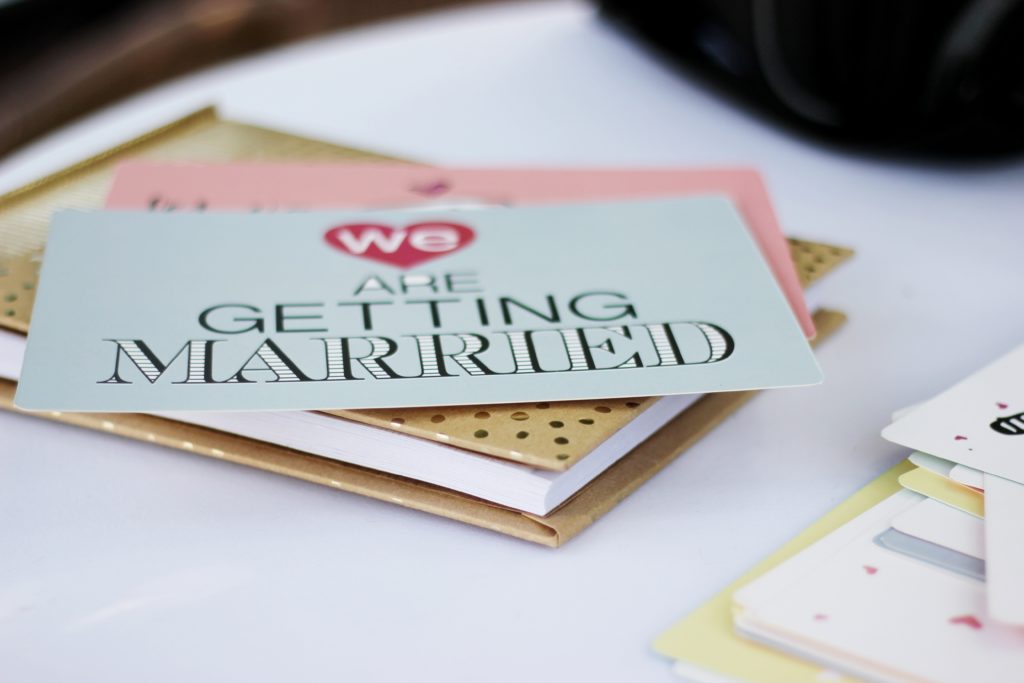 Over to Ami:
"Living out in the countryside is perfect if you're aiming for a natural, rustic theme to your wedding. But, when it comes to accessibility? That's a whole different story!
Residing in a small rural town with traditional characteristics can create a challenging search for an accessible wedding venue. Thankfully, I remembered the venue that my friend hired for her wedding when I was a bridesmaid. The one feature, that convinced my fiancé and I that it was the perfect venue for us, was the lift. Plus the view of the open grounds were a bonus too!
Finding a venue to hire for our reception was relatively easy as we are familiar with the majority of venues in our local town. Although, whilst I was an in-patient at a specialist neurological rehabilitation centre, I gave the reins to my fiancé and let him choose the venue! – it was like our own version of Don't Tell The Bride but without the £10k! He did happen to choose a venue that I had never been to nor heard of. I take my hat off to him though, he ensured that both our needs, mostly mine as he is quite content with a bar and food, were met.
It was not until May, 4 months to go until the wedding, that I actually went to view the venue which was The Gallow in Fakenham, Norfolk. In fact, the venue is absolutely perfect, and exceeded my expectations – I admit, my fiancé had done a better job at finding a fully accessible venue than I would have! Shhhh…don't tell him I said that!
As you arrive at the entrance to the venue, there is a slope that leads you to a corridor, to get to the hall there is the option of a few steps or a slope next to them. From there, the disabled toilet is roughly 8ft in front of you and then you turn left and immediately come up to double doors which takes you into the hall!.
It was so much bigger than I had imagined! That means I can easily start a conga line wherever I think fit – someone would need to push me though! I'm being serious now, there is so much room to manoeuvre.
I propelled myself and sat with my back to the platform (an area where the DJ will be) and put the brakes on. I asked Ewan (my fiancé) if he could help me to stand up so I was able to see if the floor was safe for me to stand and potentially dance (well, stand in one position and sway while clinging on to Ewan for dear life!). He helped me to stand and I breathed a sigh of relief as I realised the floor was non-slip! I couldn't look straight at Ewan as I was grinning like a Cheshire cat and felt proper giddy! When Ewan eventually caught my gaze, he asked if I was OK and if I needed to sit back down in my wheelchair to which I nodded.
We had a little wander around the hall and discussed where decorations would be placed and visualising our reception was a bittersweet moment!"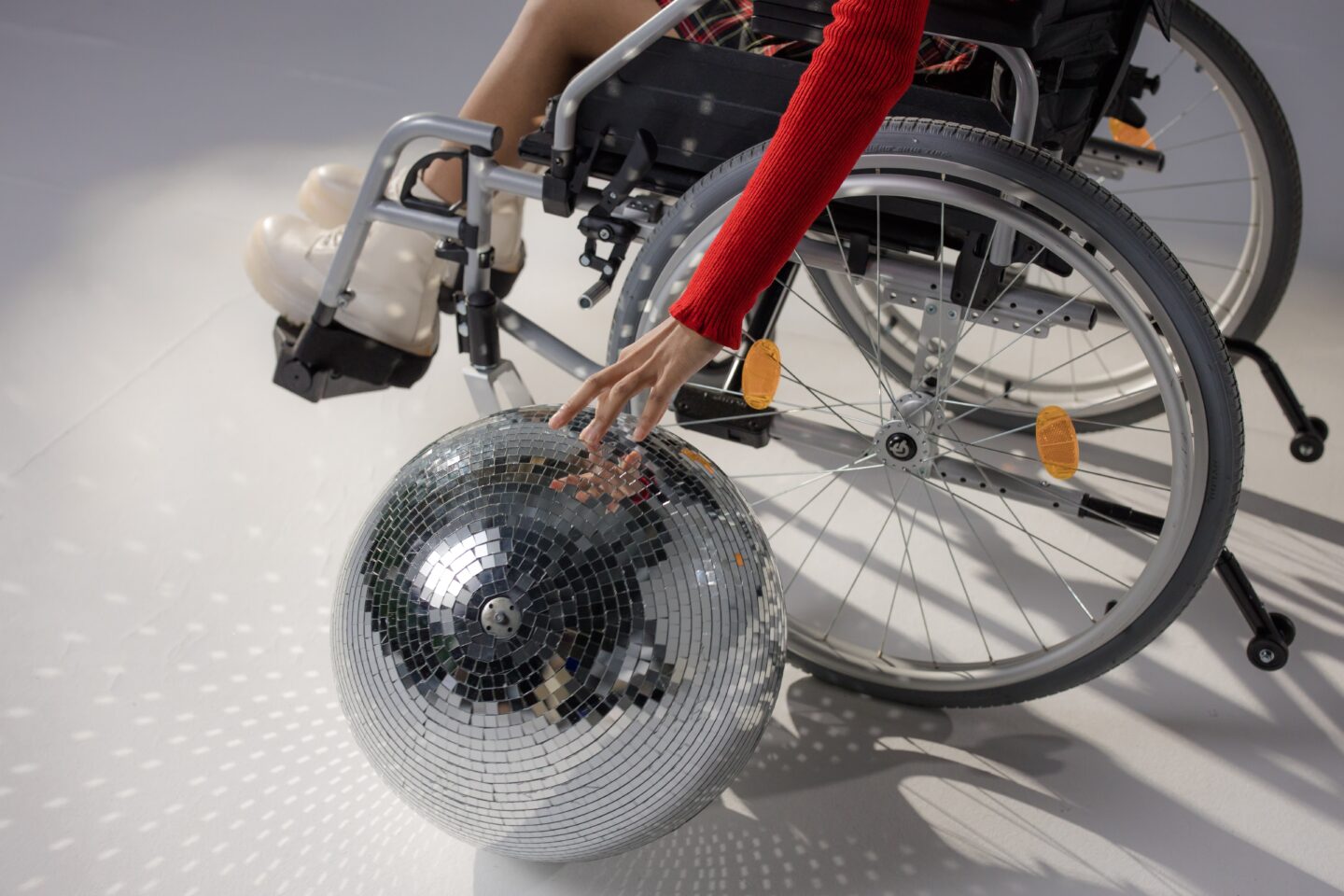 Ami's Tips For Venues
Accessibility
All venues have a duty to ensure their venue is accessible. However, some are not completely accessible. It makes me wonder what the owners' actually think the meaning of accessibility actually means; just being able to get through the entrance and provide 1 standard disabled toilet? Wrong! There is so much more to accessibility!
Let's start with the easy one; the entrance and that entrance. In this day and age, all venues should now have accessible entrances which is great! However, many venues have steps which is a huge barrier for wheelchair users. The more steps there are, the more we feel like a burden. Can you provide a ramp? They come in a variety of lengths and easy to store away. The main entrance and the facade is what the couple and guests usually notice first, understandably owners will pay more attention to ensuring the entrance stands out.
But what happens if there is just too many steps and wheelchair users cannot gain access? If you have any other way of access, all well and good! Here is what you can do different; Spruce it up! If the couple need to use another entrance, don't leave it bare, jazz it up! Make it as special as you would when tending to finer details.
Now, let's talk about that entrance! All eyes will be on the bride or groom who will be given away and when they enter the room as a married couple. Grand staircases are a popular feature with regards to the arrival of the bride(s); how could you enhance the experience for a disabled bride? A stair-lift would be extremely beneficial if the bride is able to use this, also disabled guests too if needed.
If the stairs cannot be used at all then, as mentioned above, use alternative entrances but always ensure to make it unique and special just like you would with others.
In terms of the reception, if you are working closely with the couple, if either are disabled or will be having disabled guests attending, suggest different layouts to them which could create a spacious place for all. Do you provide a secure place to store belongings? This would help prevent blocking the gangways!
Brochures & Website
Brochures and websites promote these stunning venues and all they have to offer, but what do they offer for disabled couples & guests? One sentence deeming they are wheelchair-friendly is not enough! Do we deserve a substandard experience due to requiring extra support? No we do not! But please advertise everything you have to offer! Showcase photos of disabled brides/grooms instead of just able-bodied couples – change it up a bit!
How could you improve your website experience for a blind or visually impaired person? Nowadays, a blind or visually impaired person is able to use a screen-reader which is a software that relays information, from a computer or phone screen, via a text-to-speech function, braille, etc. Audio descriptors of images displayed on your website will increase the quality of the couple's overall experience.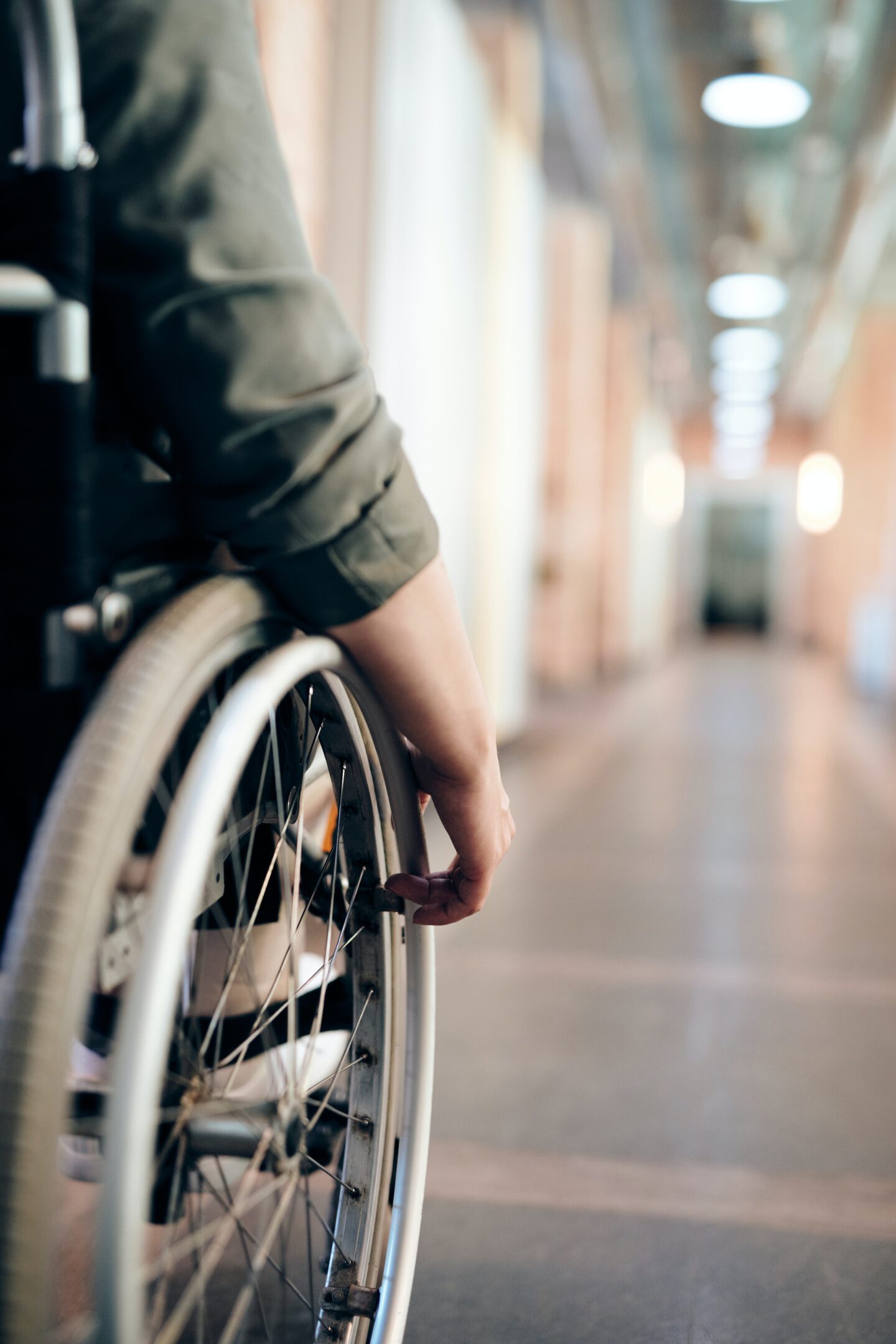 Accommodation
Some venues also provide accommodation which can create less hassle when trying to find your room after a few drinks! If your venue has a first floor, is there a lift that would enable a wheelchair user to access their room?
To further improve the room, that a disabled bride or groom would be staying in, please consider the following:
Beds make or break the accommodation experience because if the person does not have a good night's sleep due to an uncomfortable bed, then expect a complaint! There are 2 options which would be perfect: an adjustable bed, where it is styled exactly like a standard bed, but both the top and bottom can be elevated to ensure support and comfort; or a height-adjustable bed which can be lowered or raised according to the person's preferences which would enable them to experience a smoother transition, both getting onto the bed and off.
Some require something secure to prevent falling out of bed, like myself, I have a cot-bed bumper which can be folded down to allow me to get in and out of bed, but when i get into bed, to go to sleep, then the bumper is raised and securely in place to stop me from having any accidents – I am unable to walk without assistance and one night, I tried to sleep-walk!
Bed grab rails are extremely helpful for those who need extra support transferring themselves in and out of bed.
Accessible bathrooms are slowly on the rise yet still quite scarce. In order to create an accessible bathroom, you would need to equip the following: a non-slip floor as this is absolutely a vital feature, especially for those, like myself, who are unsteady on their feet, as it would prevent any falls and will not put the person at risk of hurting themselves. A commode and shower chair are immensely helpful when a person needs additional support
Support rails located at both sides of a toilet will bring stability and assistance to someone who is unable to support themselves when rising to their feet or lowering themselves onto the toilet. Further grab rails must also be placed, both vertically and horizontally to also increase stability and support. A lowered sink is helpful if someone is unable to stand and is the perfect height for wheelchair users.
A self-standing hoist could potentially hinder the amount of space that is remaining in a room, I would highly recommend install a ceiling hoist as these are both easier to use and easy to store. Disposable hoist slings should be provided also.
A height-adjustable table would benefit someone who has limited mobility and requires their possessions or objects to be within reach. These are also easy to manoeuvre as they are on wheels, so it someone is in bed or in their wheelchair, then having a height-adjustable table would increase our level of independence but also lead us not to feel like we are a bother having to continually ask for an object which is not within our reach.
These could be described as 'Small Details' but realistically, these objects are an everyday item to disabled people. Like you would place chocolates on pillows or provide little bottles of shampoo & conditioner, here are some alternatives:
Heel protectors – these are a godsend for those with limited mobility, sore heels are a nightmare! Chair booster cushions increase comfort and prevent sores. Provide foot stools to help eliminate pain. A button hook would be useful for someone, like myself who has poor fine-motor skills. Adapted cutlery and non-slip table mats. Disposable gloves. A large button and amplified telephone would be beneficial to those who are blind/have a visual and hearing impairment along with a large button remote. A big-number clock, magnifiers, the list is endless!
Could you also provide a room for additional assistants/carers should the bride or groom require them?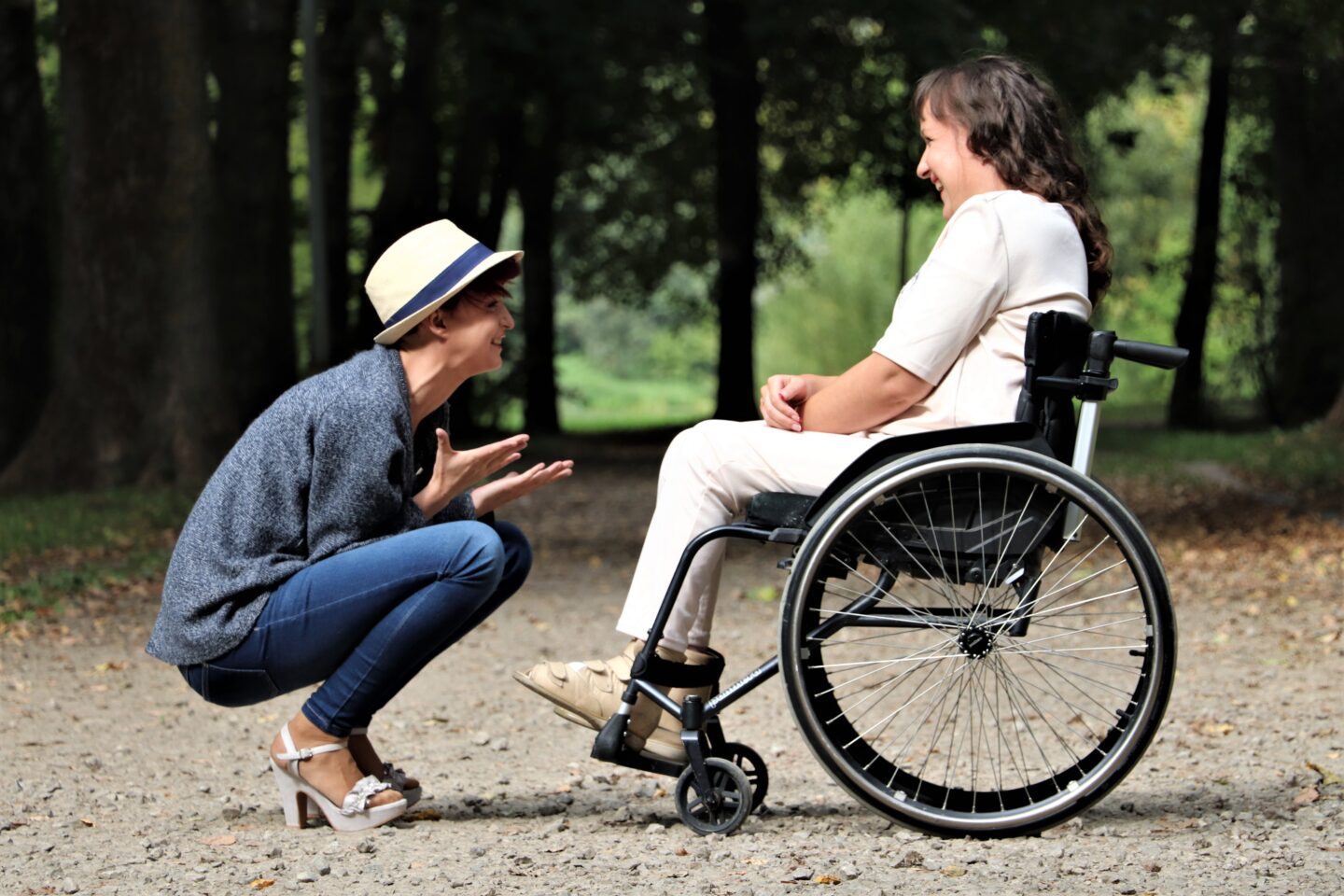 Changing Places
Changing Places are an absolute game-changer! What are they? Changing Places are similar to a standard disabled toilet, however, these are designed for people who have complex care needs and require further adaptations and features to help manage their needs. What adaptations are included?
A non-slip floor

is a

must.

A

peninsular toilet

– this means there must be an adequate amount of space either side of the toilet

, should someone require extra support.

A

spacious area which will accommodate

for the person, when not in their wheelchair,

their wheelchair and 2 assistants/carers.

A free-standing mobile hoist or ceiling hoist.

A wall-mounted or free-standing adult-sized

changing bench.

An emergency cord

which is the length from the ceiling o the floor.

A disposable bin for

pads and other incontinence products.

A mobile privacy screen.
As I mentioned above, all of these adaptations and assistive aids are everyday items for disabled people. If you hope to take steps in achieving equality in today's society then I would advise to consider all of the above. We always get to read about able-bodied couples and fulfilling the most special day of their lives, brides and grooms with disabilities deserve to have the same quality of experience as any other couple would.
Read more about Ami on her blog.