Everyone feels the pressure of wanting their wedding day to be special as well as memorable for everyone involved. You may have the entertainment sorted and the photography on point, a hashtag created for your special day and a photo booth ready for the guests to enjoy and make memories in! But what about the wedding food?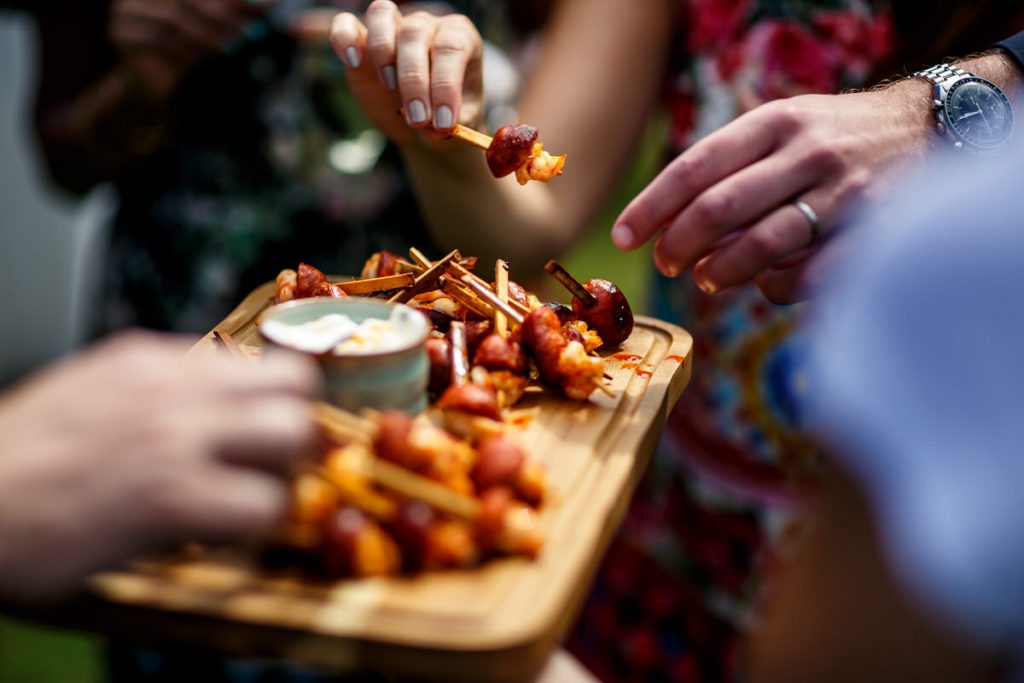 The wedding food often takes up a large portion of any wedding budget, what with appetisers, a large sit-down meal and even a buffet during the evening to consider. But have you thought about doing something a little different? Shaking up your food options could not only impress your guests but also gives you the chance to reflect your own tastes onto the big day – it might even be kinder to your budget! Here you'll get the lowdown on some of the latest wedding food ideas!
A hog roast
Did you know you can hire a hog roast machine for the entire day? It takes the stress and strain away from worrying about all the different courses, and the guests going hungry while they sit around waiting for other guests to finish their first course. In addition, it's very little mess to worry about and not only does it smell fantastic, but it also looks incredible! Making a great talking point and centre piece! It may even prove to be cheaper than the traditional choice of a sit-down meal.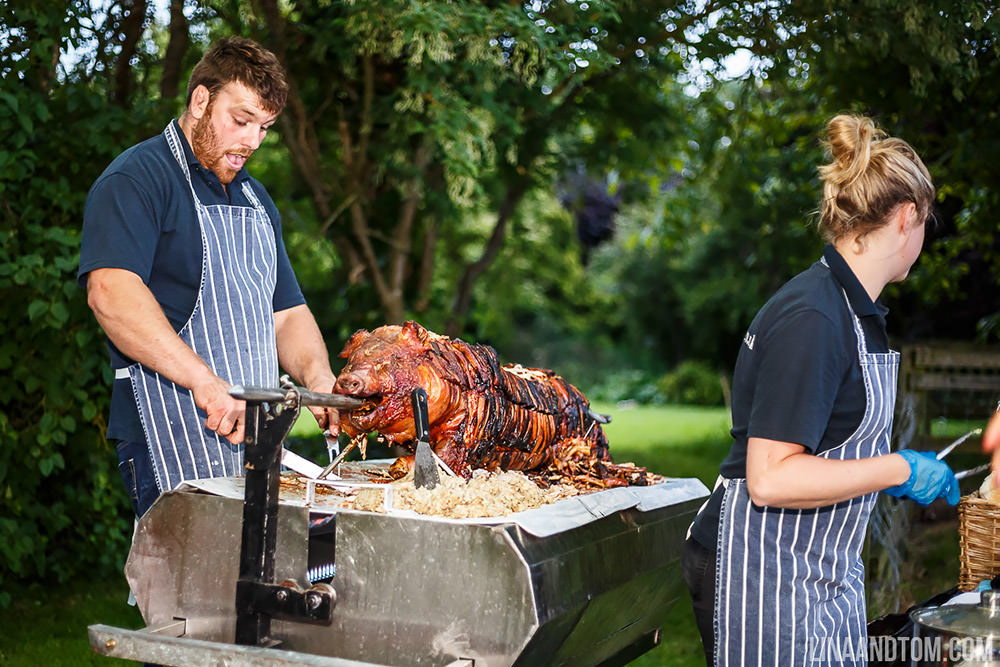 A vintage, afternoon tea
Everyone loves afternoon tea, and it's surprisingly filling too! Afternoon tea always looks so elegant and well presented. In addition, it's also a much cheaper alternative – finger sandwiches, scones, cakes and baked treats are much more affordable that a large wedding breakfast.
Fair food
If you'd prefer more of a grazing style meal, then something like Fair/Carnival food could be a great option. This can work with a wide range of themes – just simply change the type of food you're serving. Cones of chips, striped boxes of popcorn, bags of mini doughnuts or candy floss on a stick. What about an ice cream van? Whatever you serve can be dressed up on pretty plates or in cute paper bags etc and it's a great way for guests to mingle too!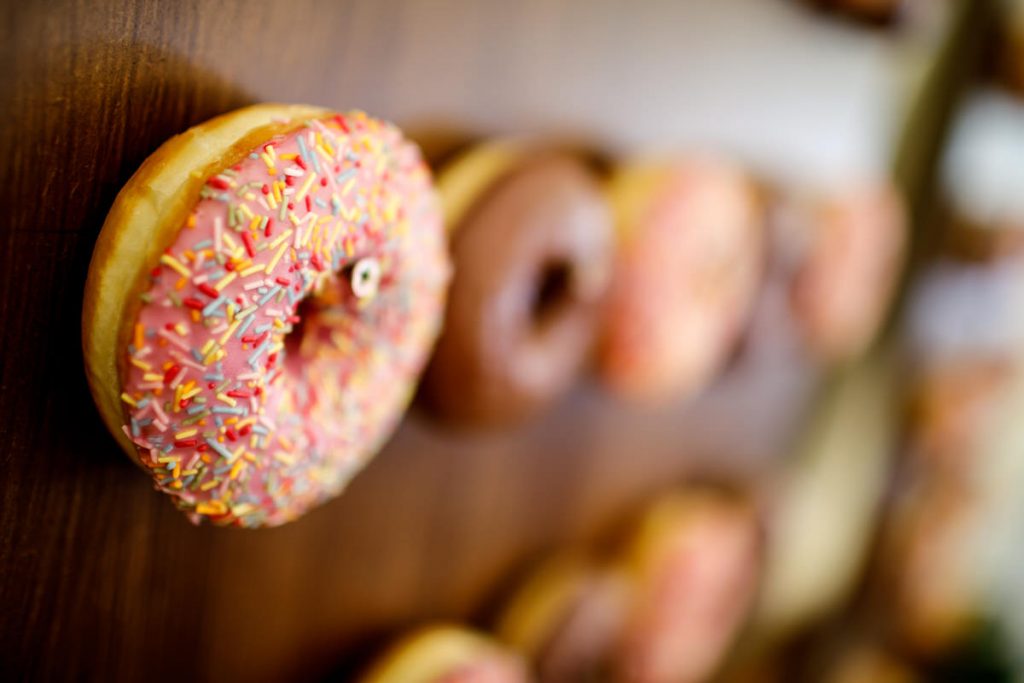 Pizza
Who doesn't love pizza? If you're looking for an alternative main course, then a pizza bar would be an excellent choice so why not consider hiring a mobile pizza bar? Diners could choose from a set menu or even create their own toppings before they're cooked in a wood fire oven!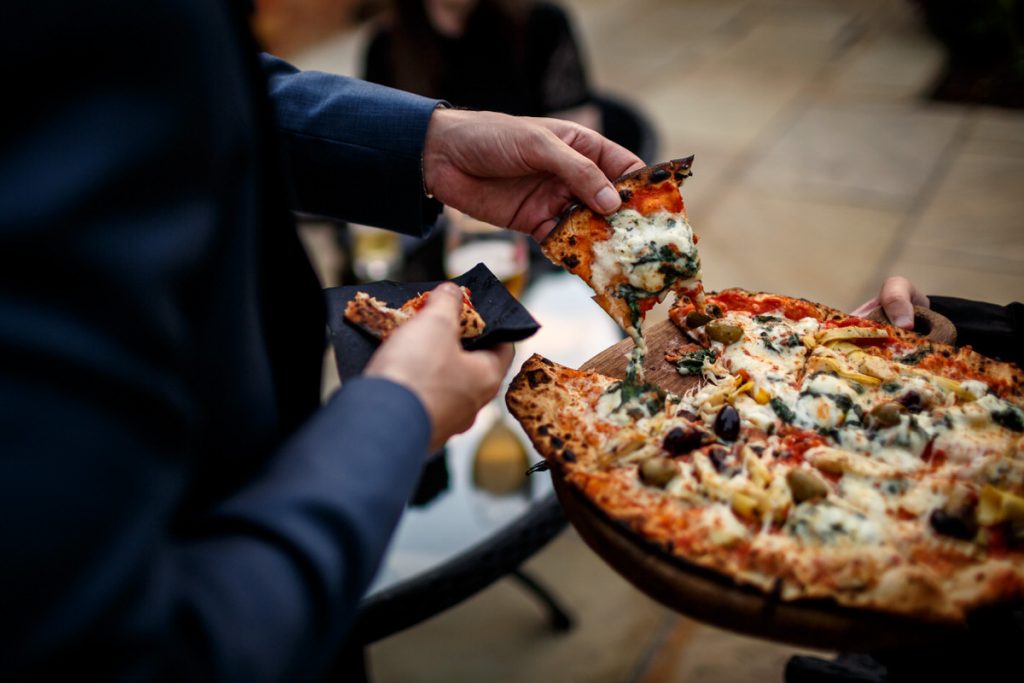 These are just a sample of some of the wedding food catering options that are available to you. Just remember while you're planning your wedding that the venue you have chosen allows outside catering. Always remember that there are no hard and fast rules when it comes to your wedding – if you and your future partner love Chinese food, then there's nothing stopping you from having a Chinese buffet! Just remember, to serve the wedding food you love, and you might even save money too!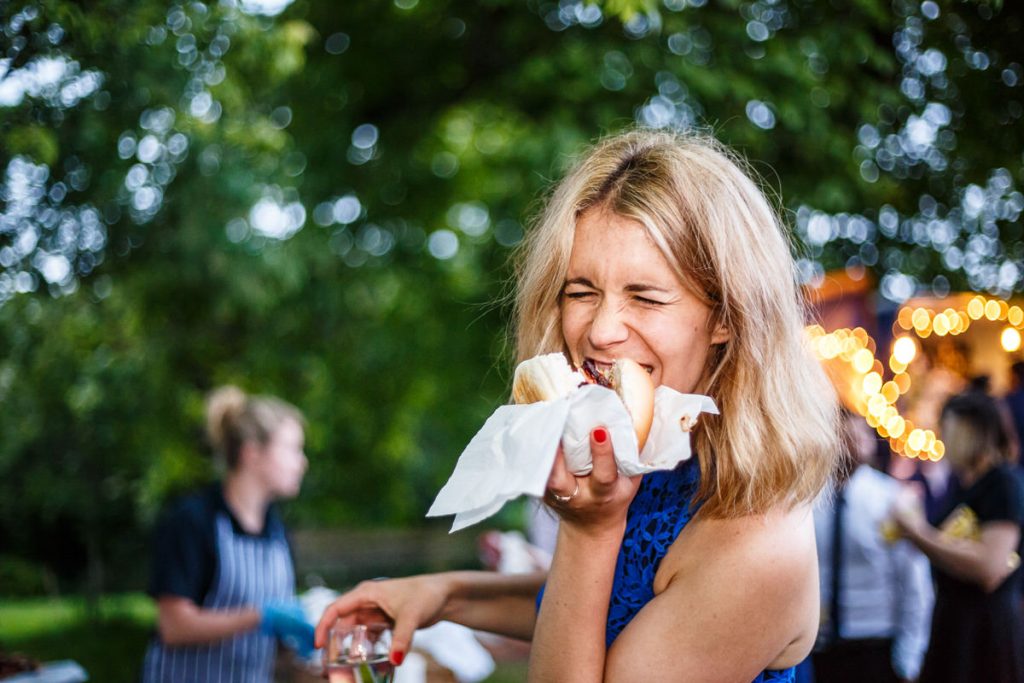 This is a collaborative post
Huge thanks to the award winning Lina and Tom for the amazing photos. Please check them out everyone!