I am so excited to share the latest wedding collection from Kate Edmondson with many separates included. What I love is some of the vintage inspiration within, some harking to the 1930s but much to the 1970s with wide ballooned sleeves and lace cuffs.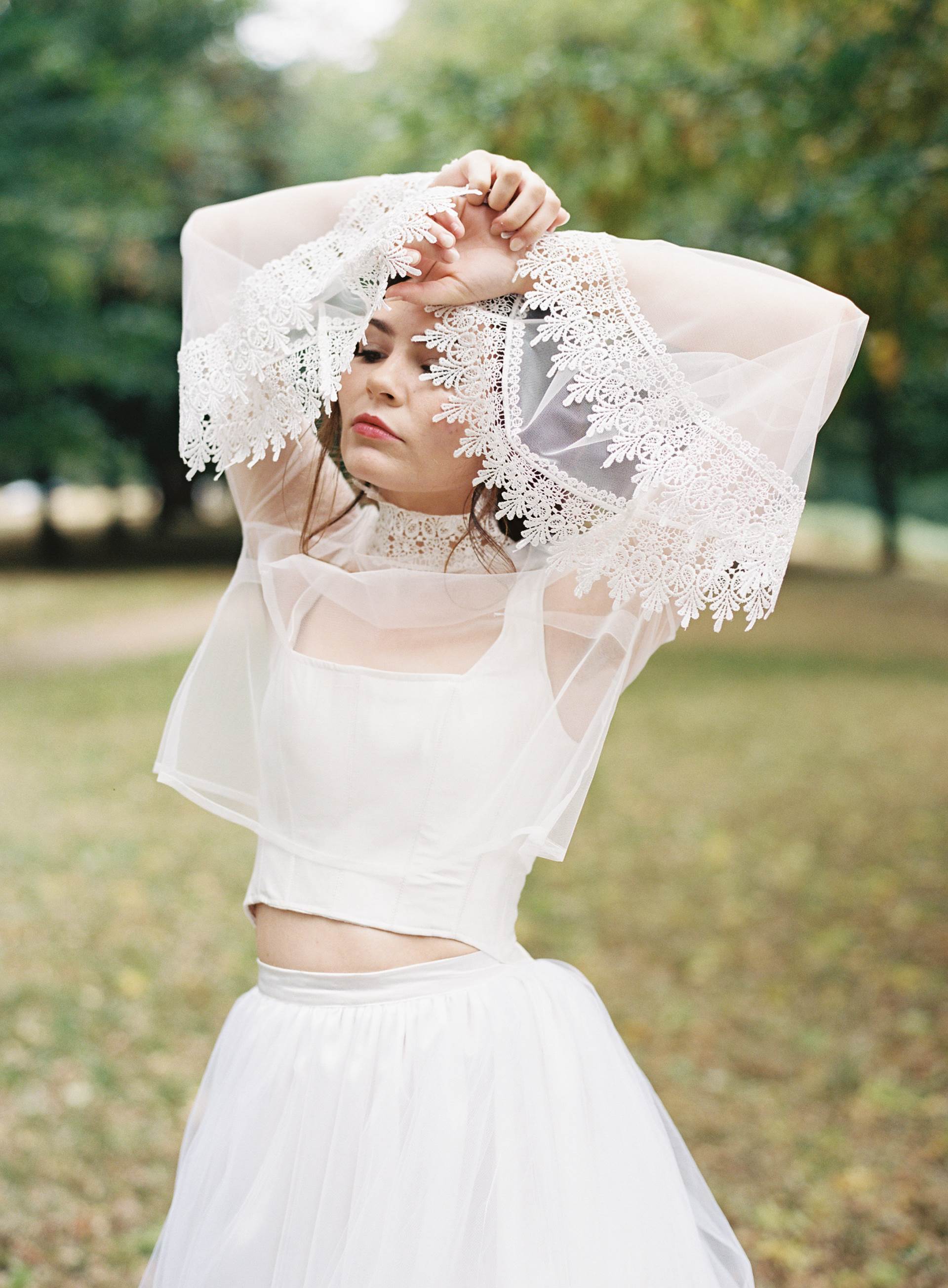 Working from her bridal studio in West London, Kate is renowned for creating timeless wedding dresses for the vintage-loving bride. Packaged together with her professional and friendly approach, along with a commitment to sourcing embellishments that are as unique as you are; you get it all here.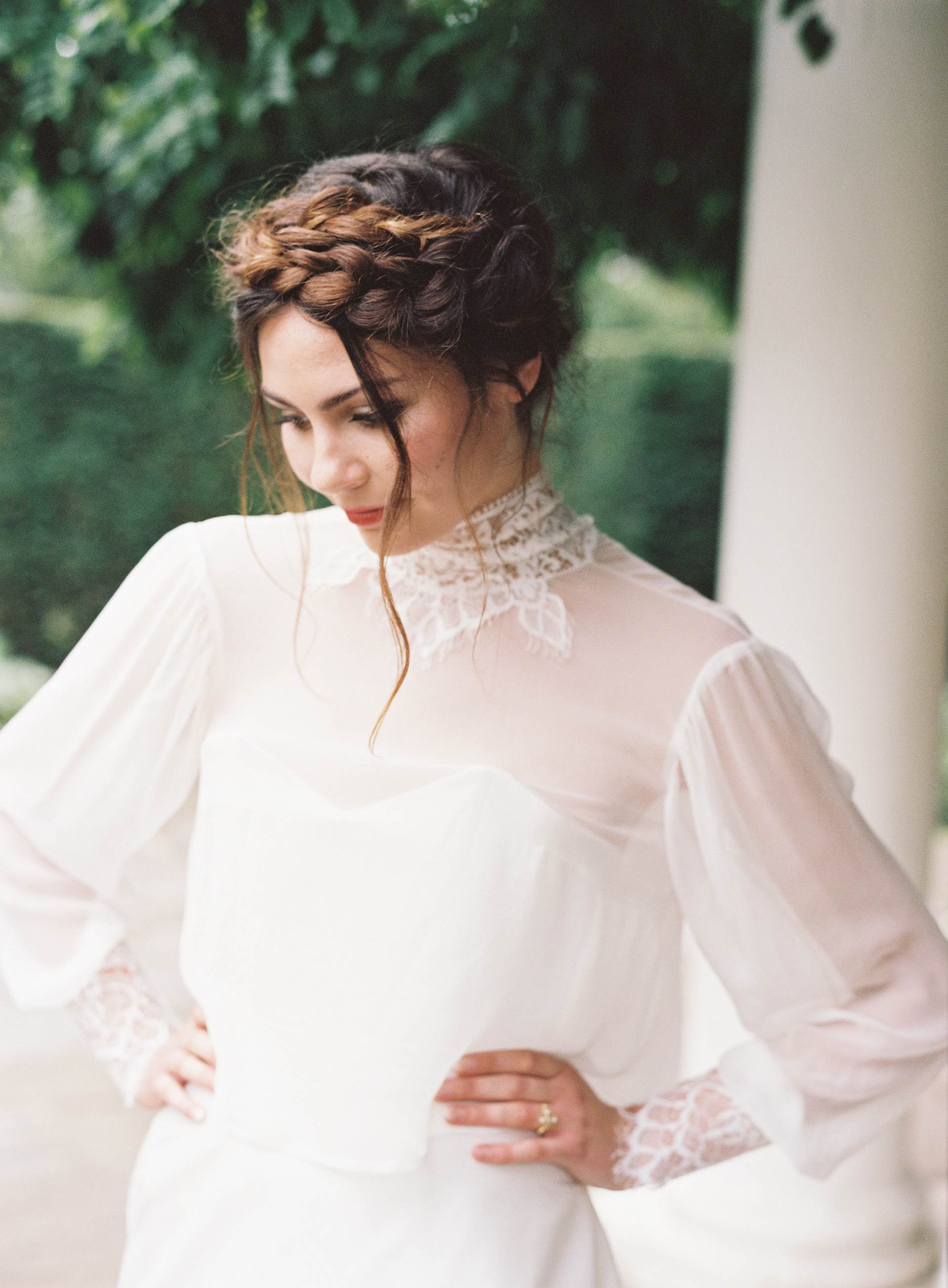 2017 is guaranteed to be a year of change in the industry. So many wedding trends for the coming season offer brides a chance to opt for something a little different, and Kate's new bridal collection invites the opportunity to do just that – a chance for brides to create their own unique wedding outfit. Through using the pieces of the collection as inspiration, or selecting different parts to create one beautifully bespoke look, this is a must for any fashion-forward fiancée.
With over 20 years in the industry, Kate Edmondson is a true expert in knowing what makes for the guaranteed "wows" from guests on your wedding day. It's all about the fit. With all pieces from the collection made to measure, the dress will align perfectly to your personal measurements. All pieces are made from the finest silks, satins and lace, with fabrics and trims sourced to match the overall style of your wedding. You just can't say better than that.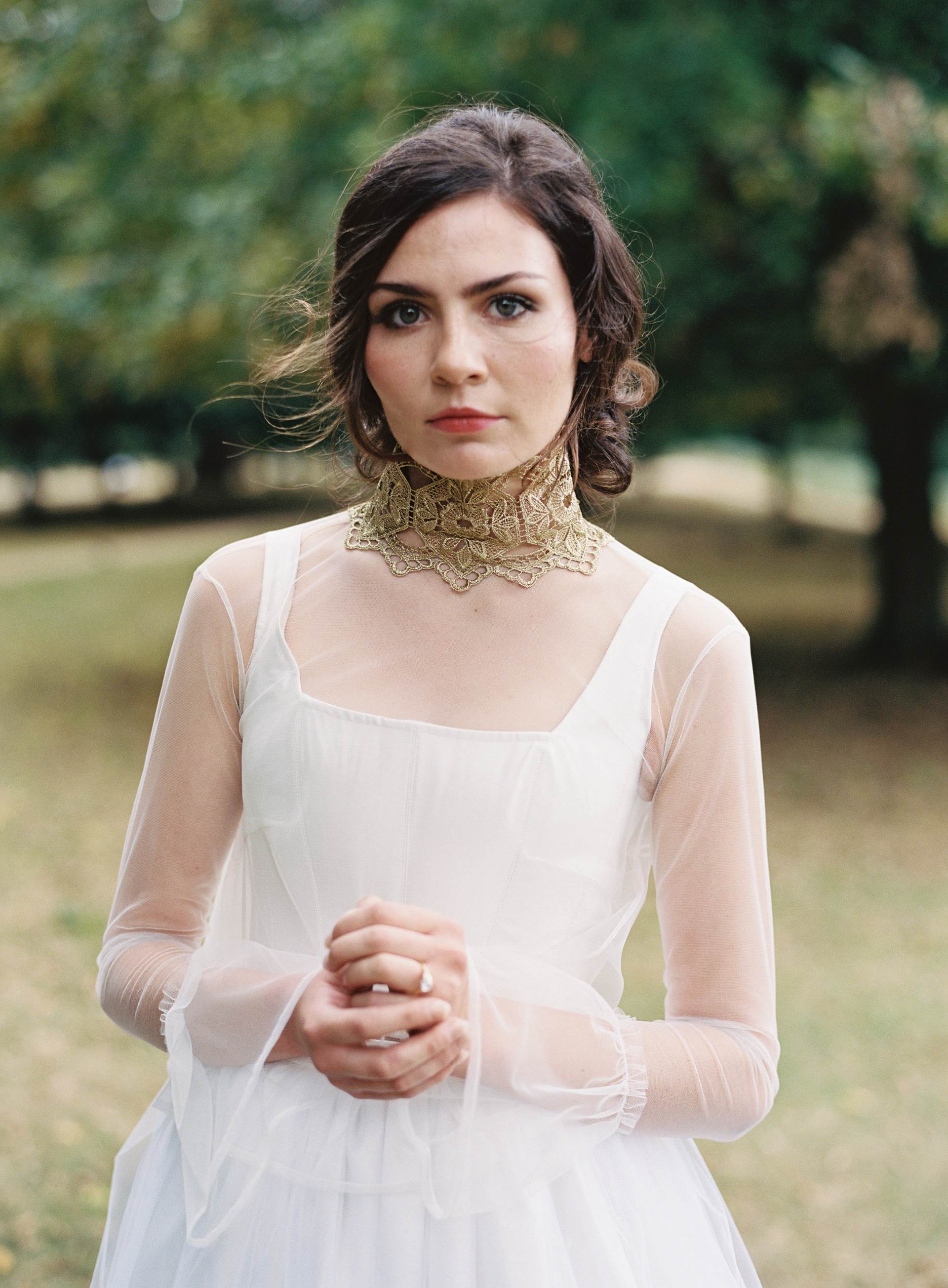 Kate's dresses may be influenced by looks of the past but there is no doubt that these dresses are ahead in the fashion stakes. Beautiful necklines, intricate needlework, and the option to mix and match separates. It's all here, along with Kate, ready to welcome you to her bridal studio to create a wedding dress that is just "so you".
Starting with an appointment at studio HQ in Acton, Kate Edmondson will guide you through the luxurious process of having a wedding dress made just for you. The lead time for these pieces are 3-6 months; a quick turnaround for a dress that is made with you in mind.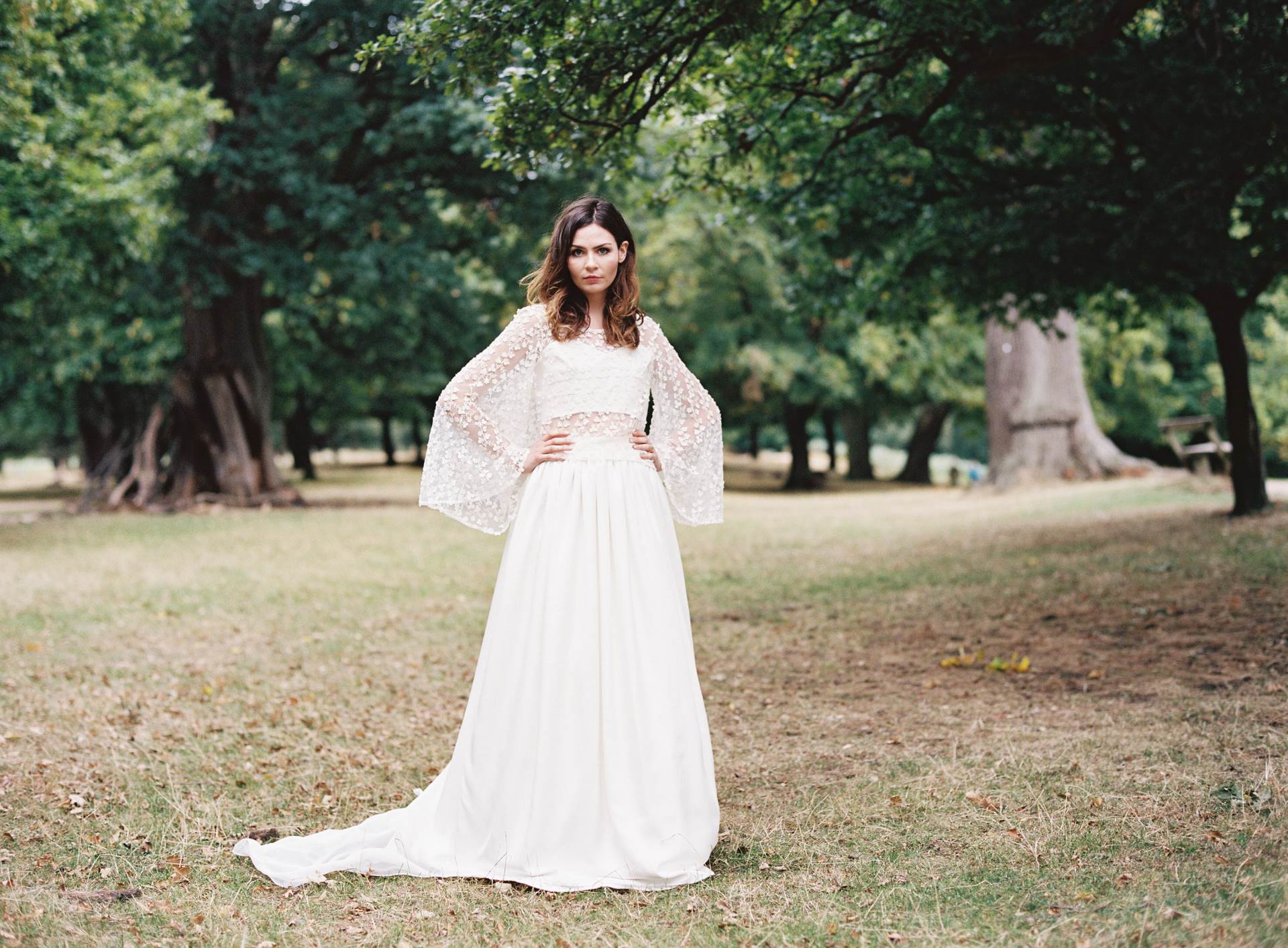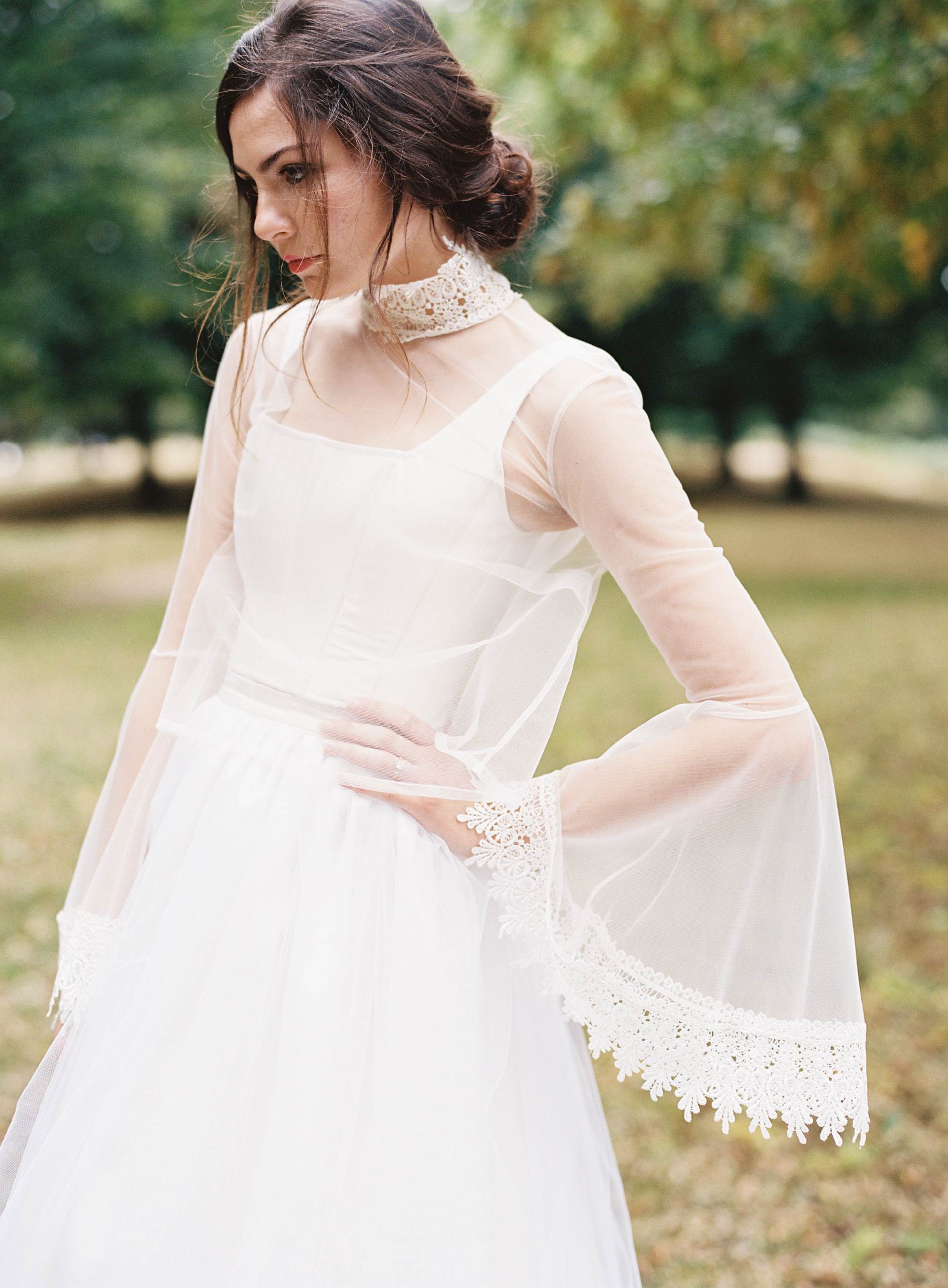 Check out those sleeves and the neckline! Visit Kate's website here