We have teamed up with Photo.Gifts once more to introduce you to the Photo Box, a lovely way to share your favourite wedding photographs.
Photo box is a unique way of keeping and sharing memories from your wedding day. Available in two styles: retro and classic, it's a custom-made, fancy looking 10 x 12 cm box with a see-through window on the top. Found inside the box is a collection of 25 vivid photo prints, made to resemble instant photo aesthetics. The gift experts from Uk.Photo.Gifts are here to offer a little insight into what exactly is so appealing about this tiny, yet irresistible object!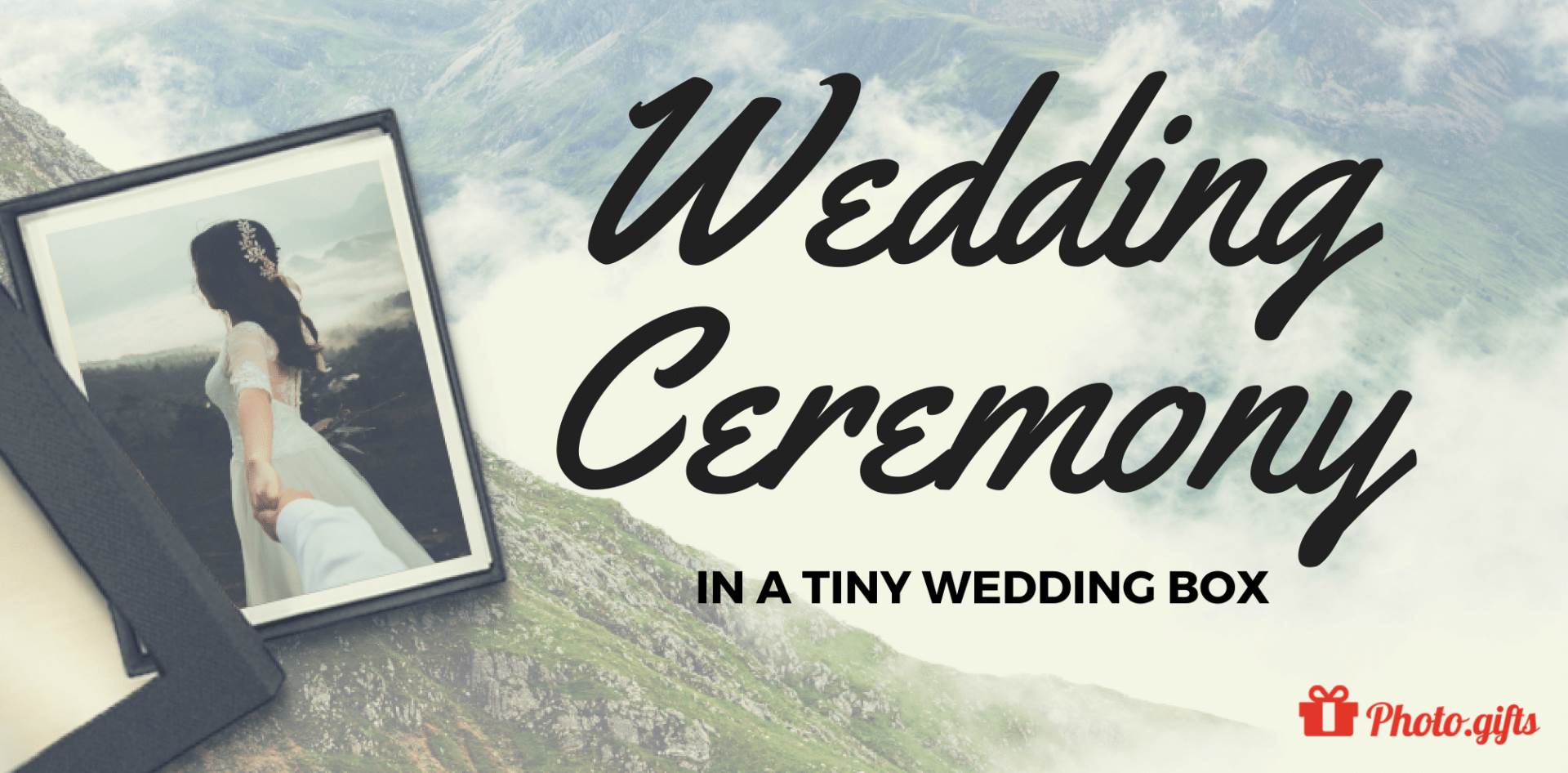 It's already Cooked to Perfection
Photo Gifts have a rare and wonderful quality: they are sometimes ready to be served, just as they come. Photo box quite frankly, is one of those gift items that actually champion this approach. Its vintage flair gives an additional pinch of charm, while the compact size and overall quality of this unusual item make it a perfect wedding gift that can also be produced in multiple copies. A collection of 25 of the most special photos, printed on a genuine Kodak photo paper.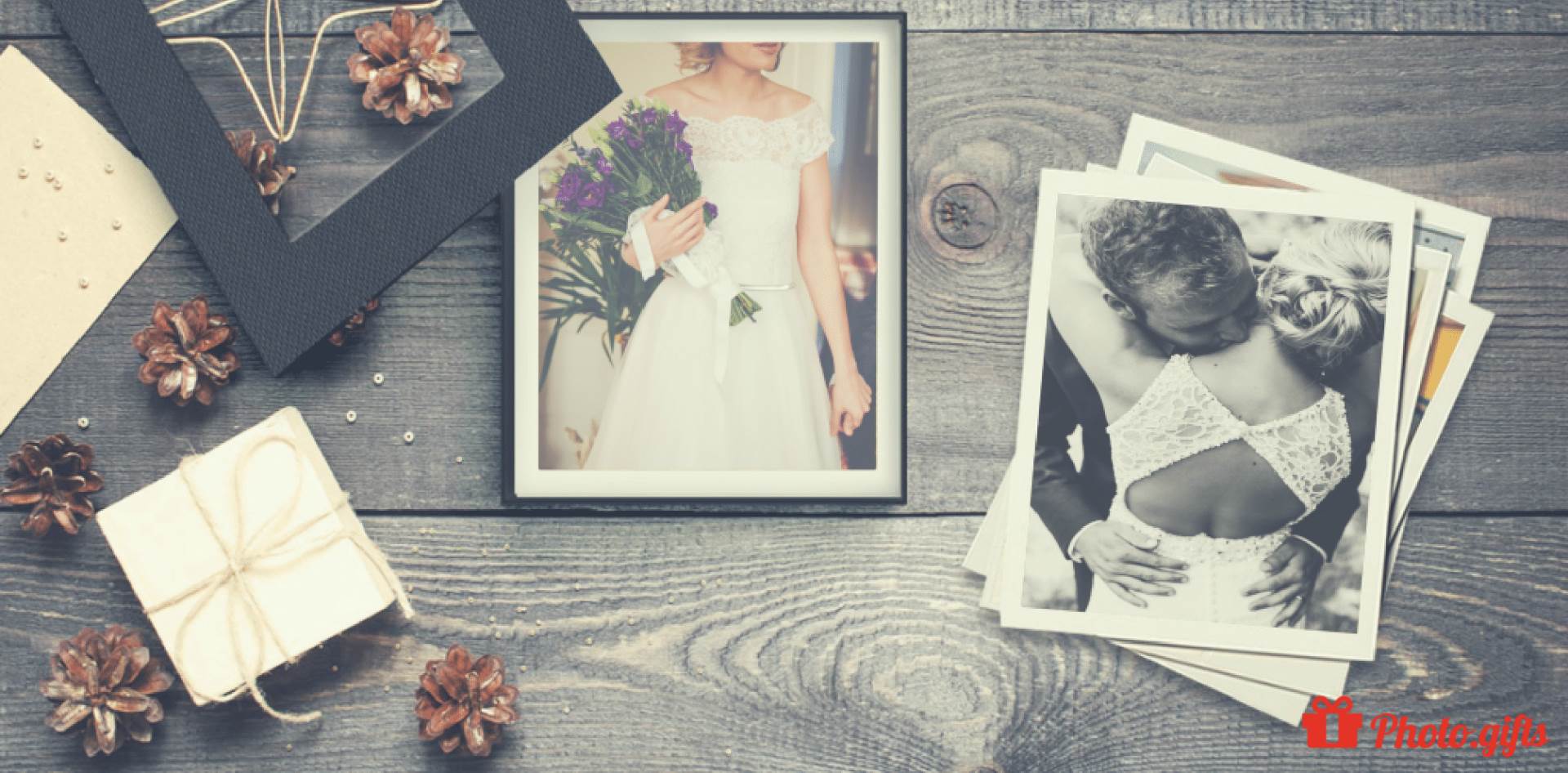 It's Effective Both as "Pre" and Post-Event Gift
Regardless which form you prefer, photo box works wonderfully well in both pre and post wedding or event situations. You can use photos (from your Instagram and Facebook profiles) that celebrate your relationship up until the wedding and distribute these little photo collections to members of your immediate family prior the ceremony (sending them out with the invitations). Likewise, you can entitle it "The greatest day in a box", fill it with your favourite wedding photographs, and present it as a superbly original anniversary gift! The white border, beside providing a gorgeous Polaroid photo look, will also enhance the colours and fit well with the overall vintage wedding theme.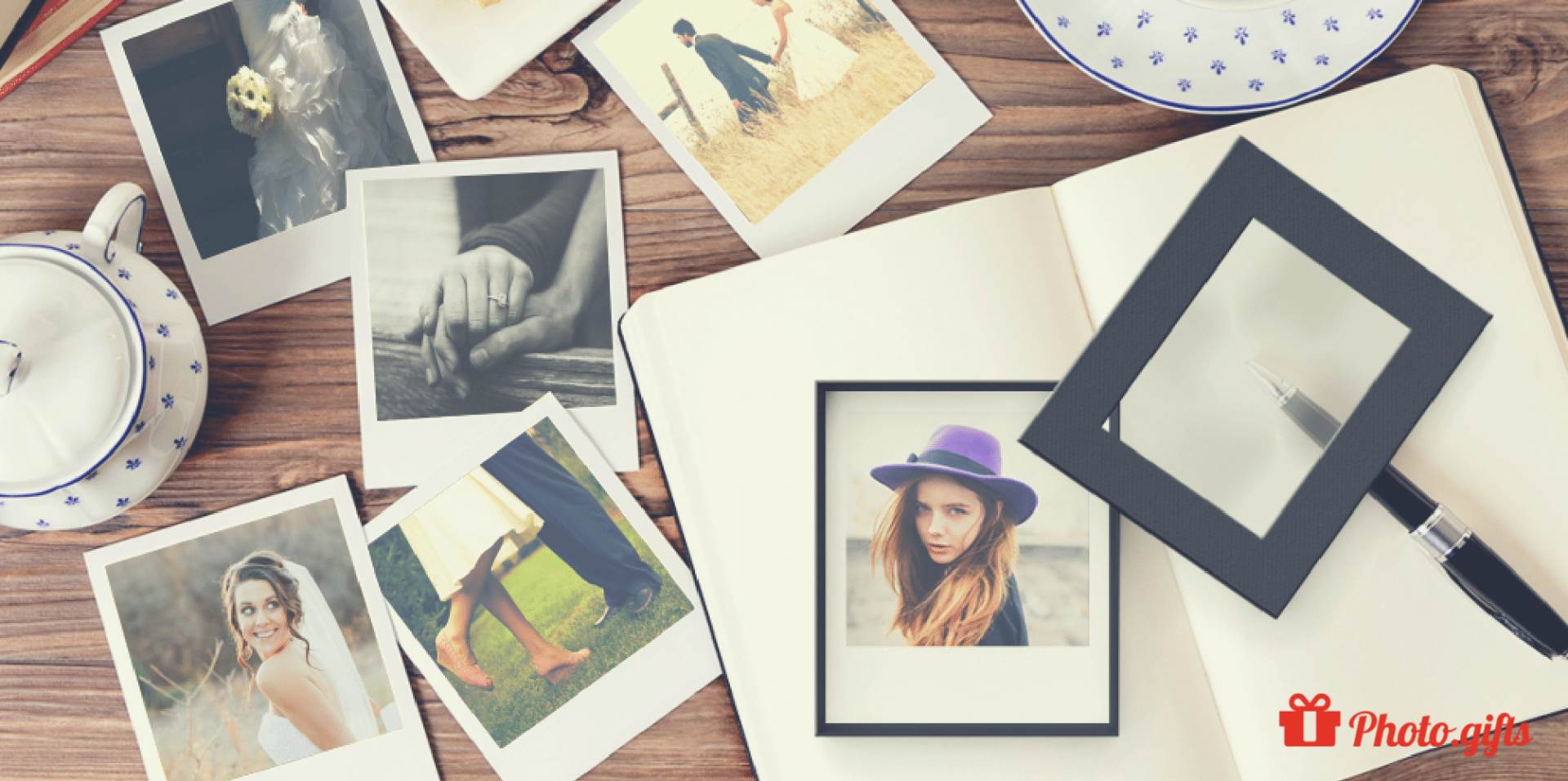 It's Absolutely Retro Romantic
As mentioned before, the collection of 25 first-hand quality prints can also be turned into a set of high-quality Polaroid-like picture cards! The 9 x 9 cm format with the prominent white edging around the photos provides a hugely romantic retro effect. Yet, besides the looks, there's also a quality to match. The premium 255g/m² Kodak photo paper provides a fantastic resolution and colour brilliance.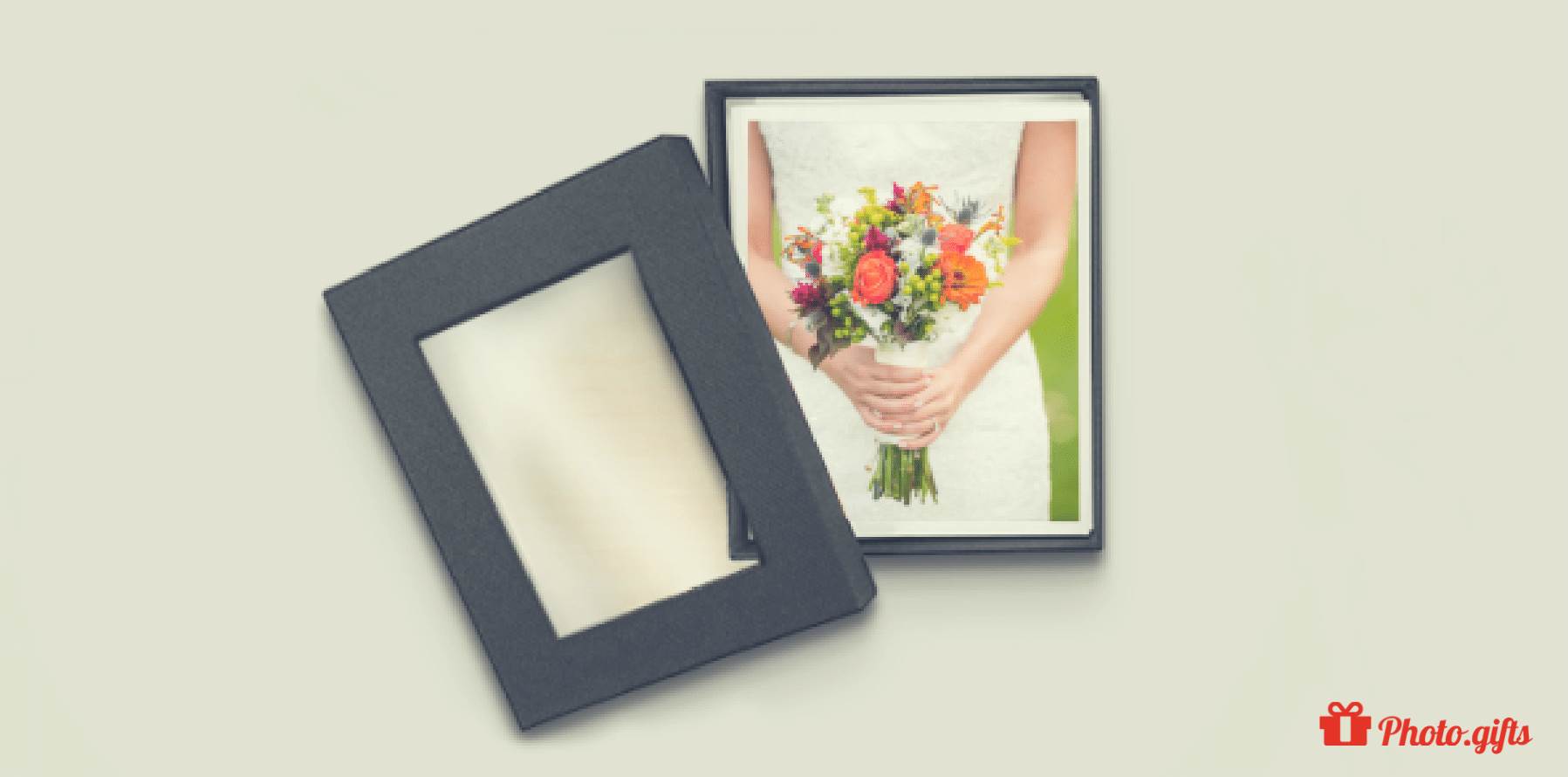 It's Special
The greatest thing about photo box is its simplicity and unpretentiousness. It requires you to pick only the 25 most special wedding photographs from your collection, thereby highlighting only the truly great snaps. The top photo, namely, the image that will be seen in the see-through window, should, therefore, represent the overall spirit of the ceremony. Be it a photo of the bride enjoying a gust of wind, or the newlyweds doing their finest 50's Hollywood power couple imitation, it should truly stand out as the definite title picture.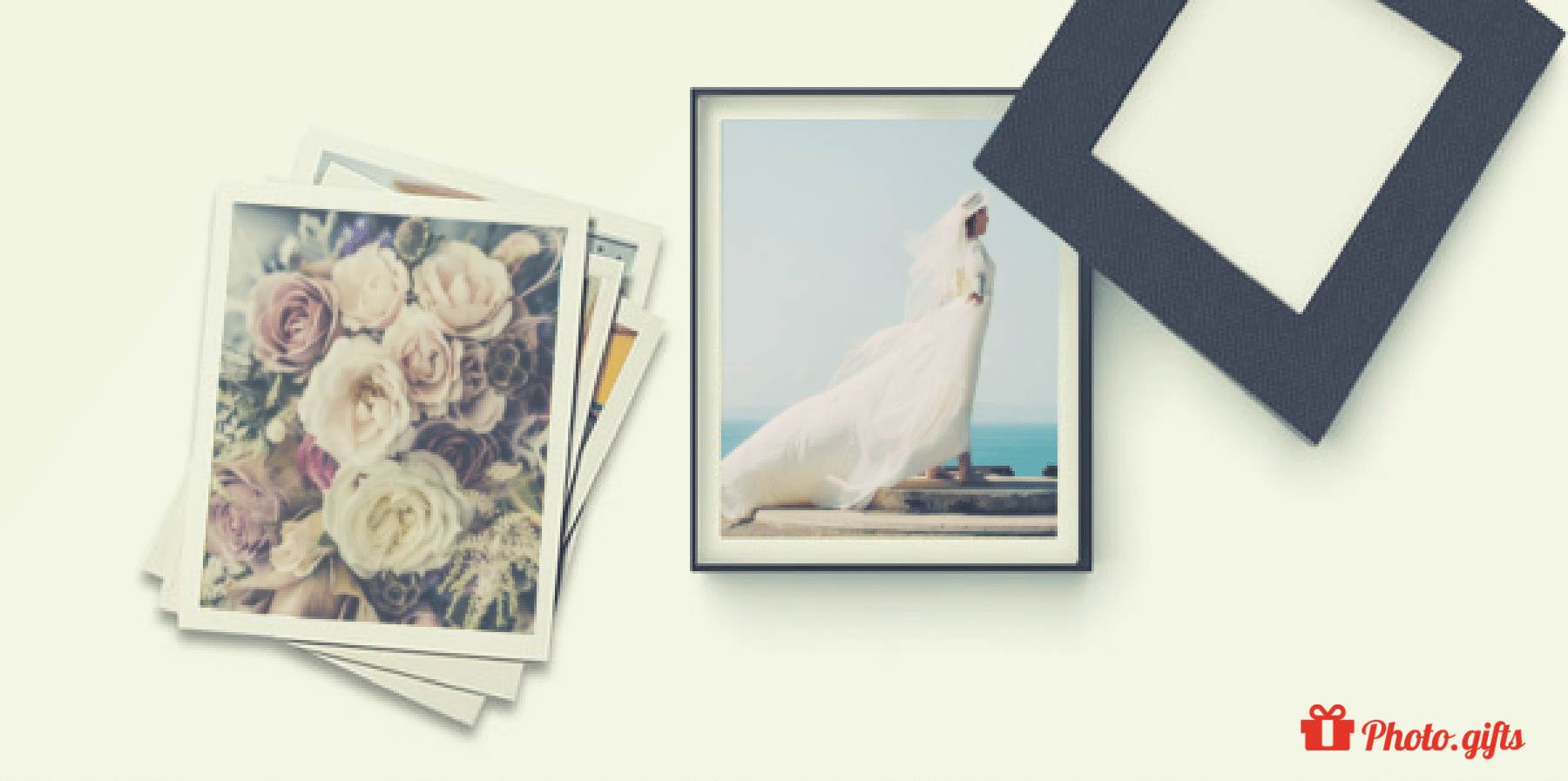 You can find out more about the details of this awesome photo gift item on the official Photo.Gifts website!
This is a brand collaboration with Photo.Gifts