Today we are sharing the new 1920s wedding accessories collection from HT Headwear. They are influenced by the Roaring Twenties so look beautiful with a 1920s or 1930s style dress but work equally well on a modern dress.
HT Headpieces are designed and handmade in England by head designer Helena Talbot. With a natural creative flair and eye for design, Helena uses the finest fabrics, feathers and embellishments sourced from British suppliers ensuring every piece is made with the highest standard of craftsmanship.
Their new collection is based around the Jazz Era of the 1920s. Helena describes the look, the influences and this photo shoot to showcase her new designs with us,
"The fun and opulence that fashion threw at women of the Jazz Era was a magical time for us girls and I wanted to combine this with some modern day styling to give brides some ideas on how to accessorize with 2 very different looks."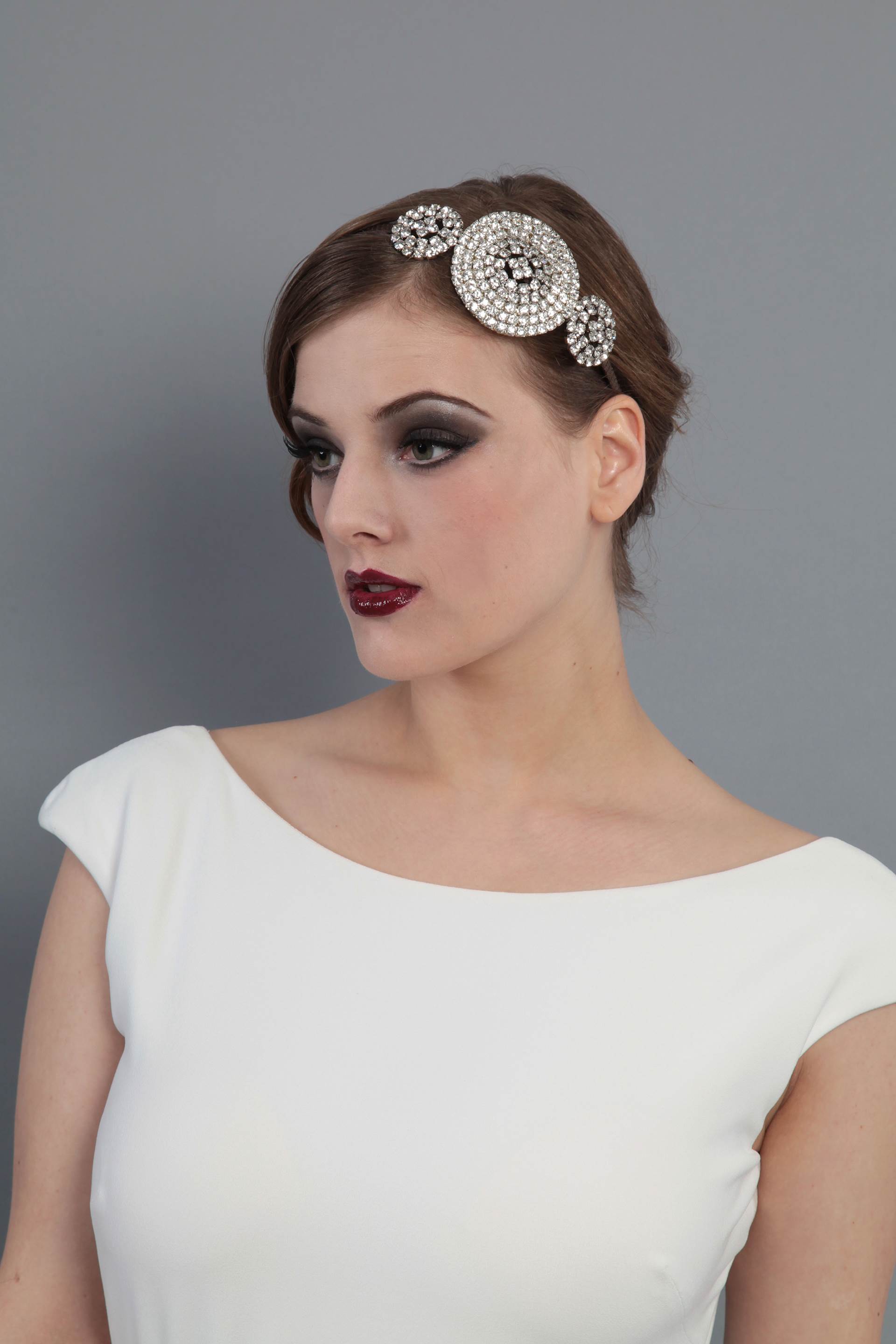 Featuring opulent hand beaded diamante headbands, dainty feather combs and changeable belts the new collection has something for everyone. It is available to buy online or through their extensive list of stockists in the UK and worldwide and with retail prices starting from just £45, they are light on the purse too!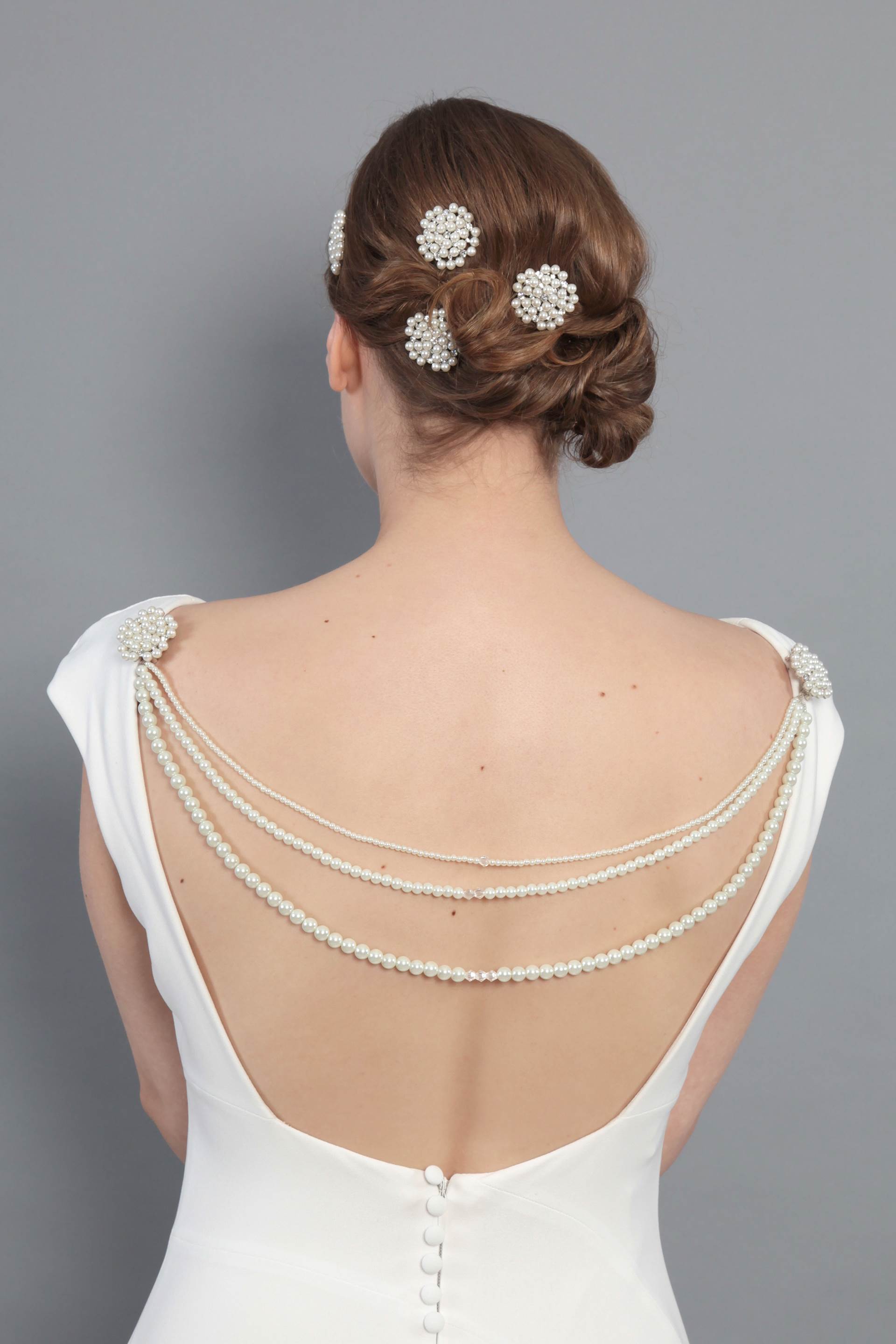 "Make up of the 1920's was heavily used and a complete contrast to the rigid moral expectations of the earlier Victorian and Edwardian periods. Make up was suddenly widely available and boy did we women use it! Heavy kohl liner on the eyes and lips painted all different kinds of red to deep plum colours.
They were big on styling their hair too and finger waves, set hair, loads of shine and ornate hair jewels were all signature aspects of great hair in the Roaring Twenties."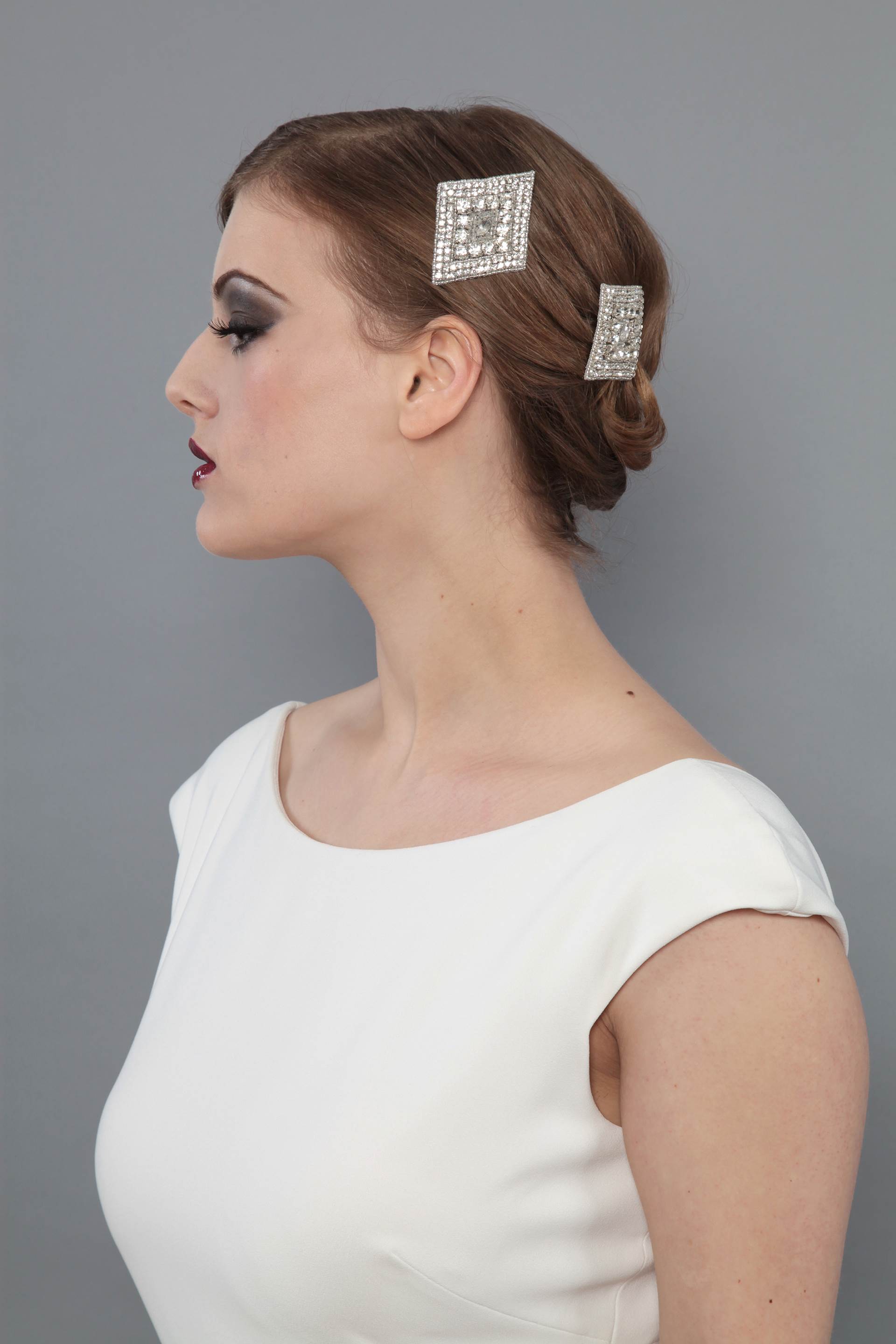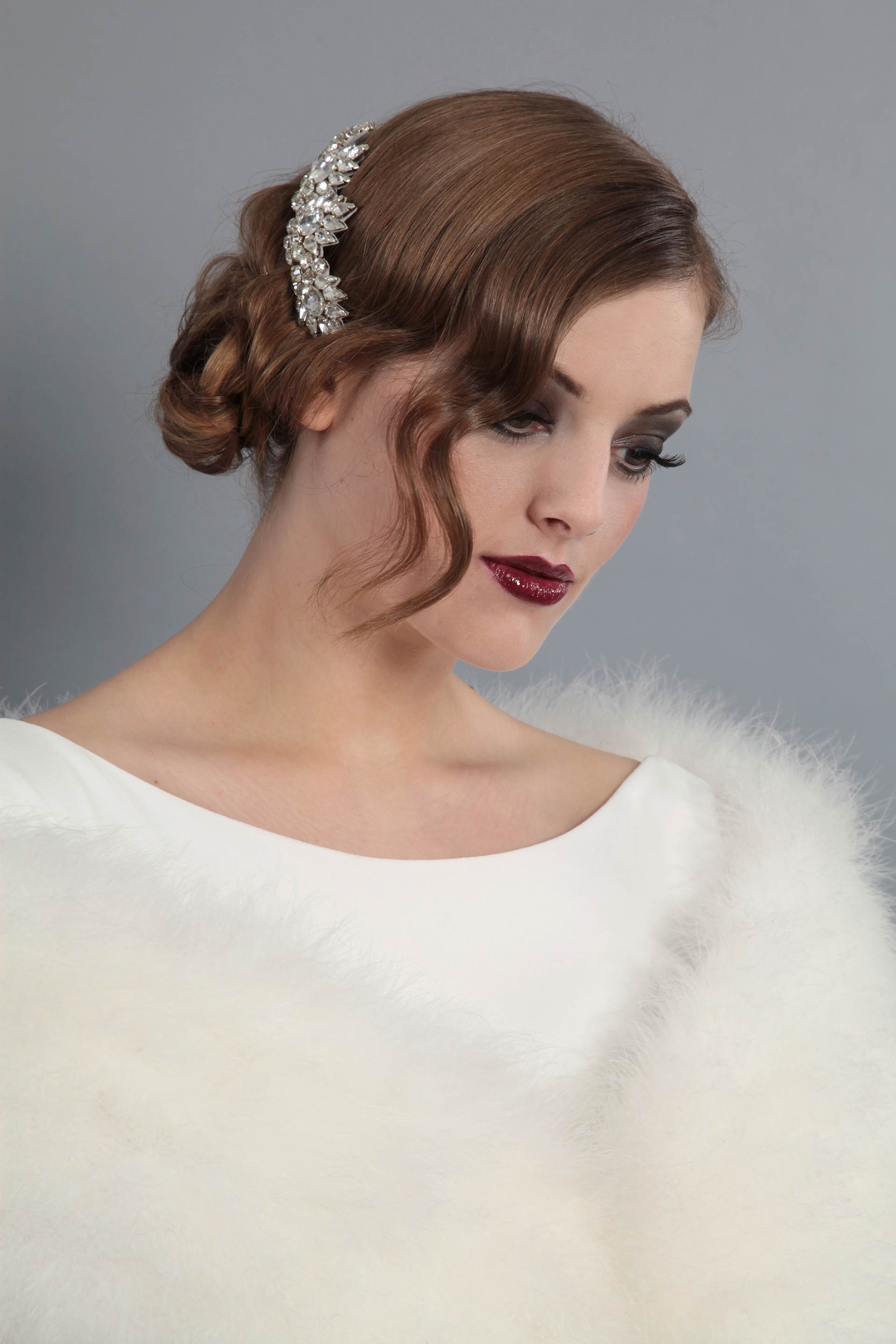 There are two dresses worn in the photographs:
"The first look was a heavily beaded dress by Maggie Sottero, called 'Amal' and retails at around £1500. We chose to accessorize this with the fun and flirty diamante combs and feather pieces, all finished off with a beautiful fur shrug.
Our second look was a simple classic pale ivory crepe gown, by San Patrick and named 'Muriel', this retails at around £1200. I was in love with this dress, as it looks so simple on the hanger but can just be dressed up or down in so many ways, brides can really make this look their own!"
Helena describes the shoot itself, "I had a fantastic team with me working on this who took one look at the mood board I had sent out and got straight down to work on recreating the look required! Both dresses were on loan from the very lovely Anne at Wedding World in Shrewsbury and our super model Lottii Rose was a dream to work with and pulled off the look effortlessly. The icing on the cake was the images all captured beautifully by the very talented Lisa Holland."
We love this 1920s wedding accessories collection; it is perfect for an Art Deco wedding but also will look wonderful with a modern style.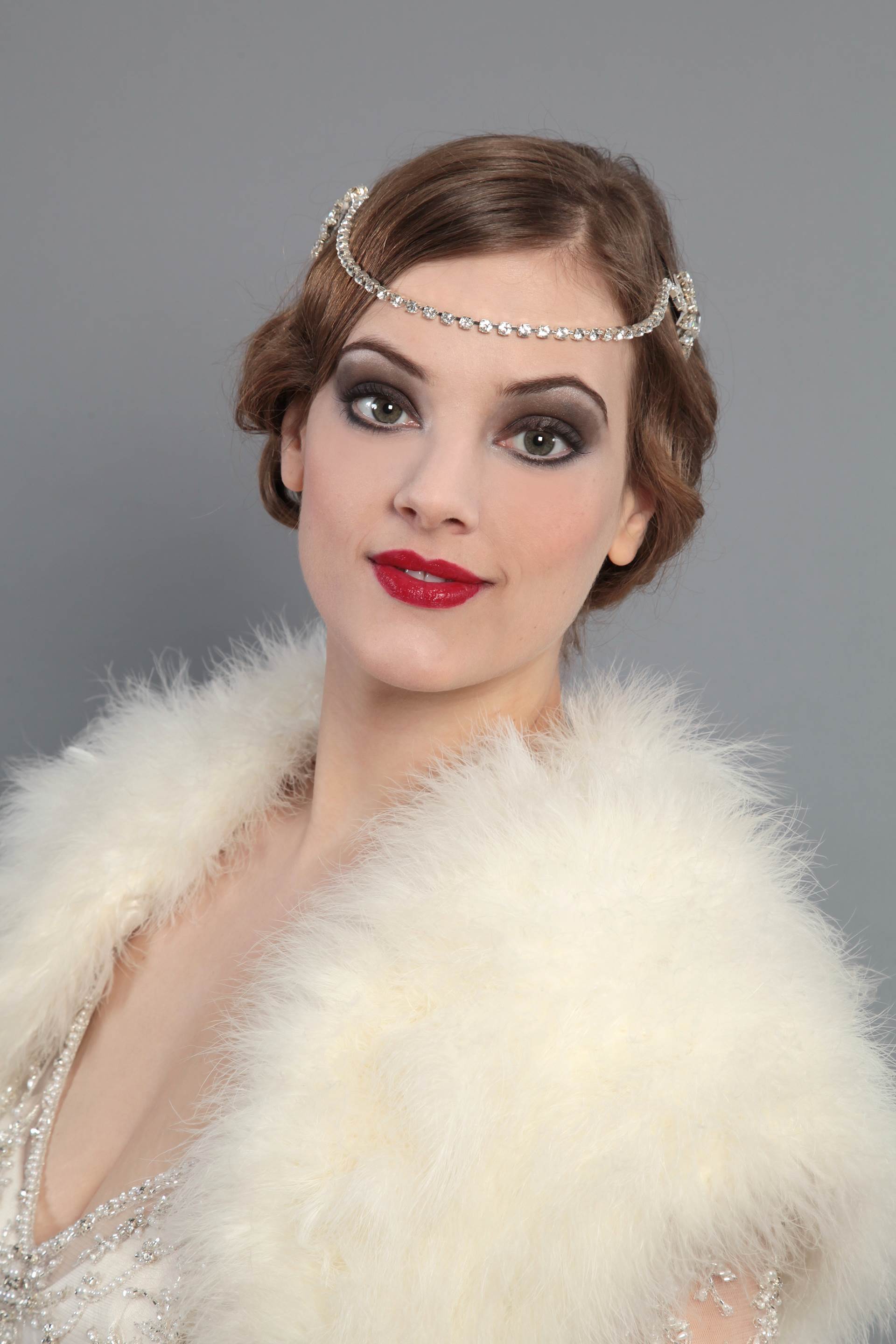 Credits:
Accessories: HT Headwear
Dresses: Wedding World Shrewsbury
Hair: Holly Daybell
Makeup: Kim Clay
Model: Lottii Rose
Photography: Lisa Holland