I must admit, it took a lot of consideration for me to step foot into the minefield debate about vintage weddings. Don't get me wrong – I LOVE vintage. My own wedding was very vintage inspired, although it was definitely a mix of eras as we had 50s style dresses, a 60s styled groom and 80s Capris as our cars – let's just call it eclectic! However, I resist describing my bridal boutique as "vintage" a lot of the time. Why? Because it conjures a certain image in some people's minds. Yes, some of my beautiful gowns are VERY much vintage – a mix of original and vintage inspired, with lots of pretty laces, full petticoats and pastel colours. However, a large section of our collections are very modern too, with hints at vintage style because, well, frankly because, EVERYTHING in fashion is influenced by the past.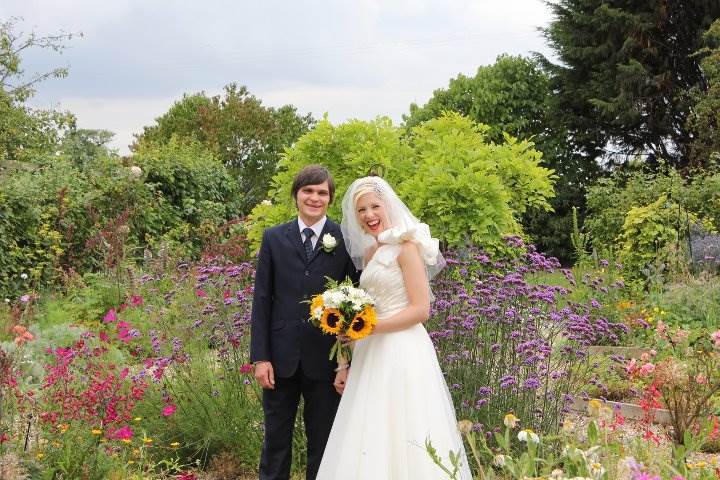 The designers who I'm privileged to stock in my boutique have the knowledge and skill to truly define beauty. Whether that's the elegant silhouettes of the thirties and forties, the jaw-dropping beauty and fun of the fifties, the defined edges and shapes of the 60s or the boho feel of the 70s. If we're being really pedantic about it, nothing after the 70s should really be called vintage, but rather "retro". (This is especially relevant to us old enough to remember fashions the first time round when we see them come back round!)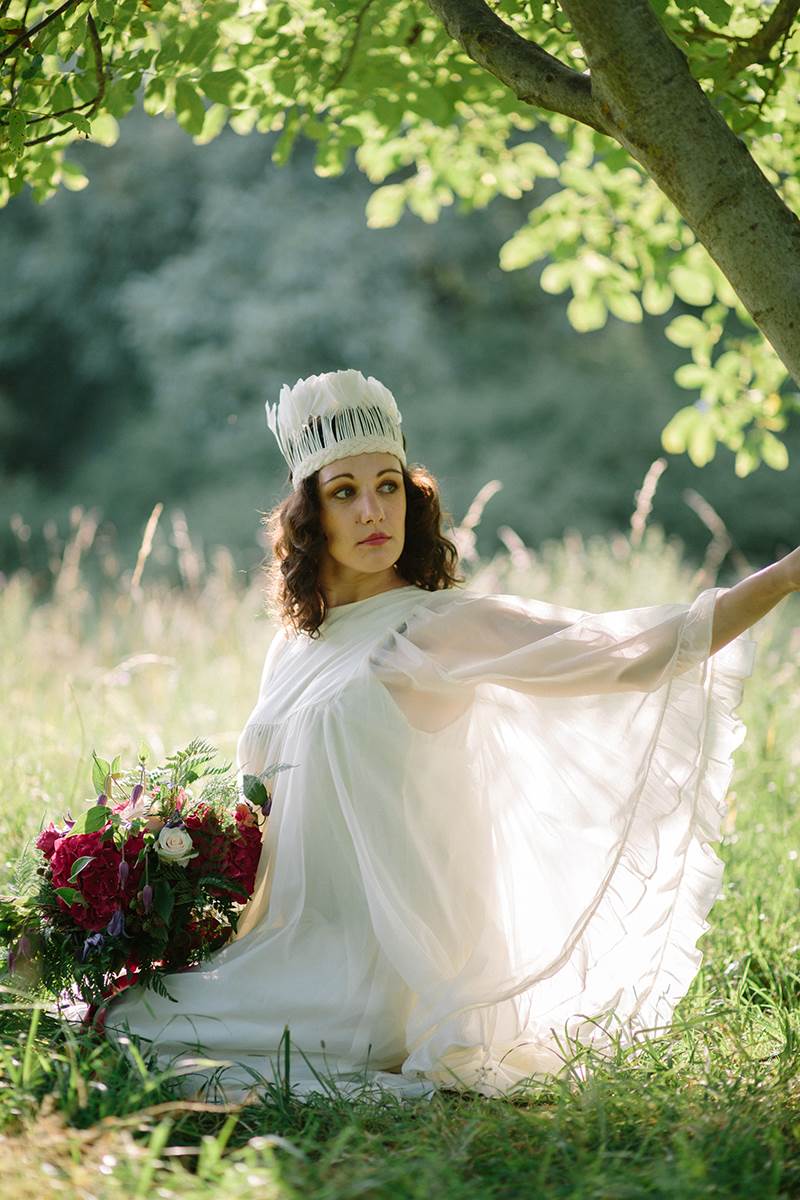 1970s vintage dress, photo by Binky Nixon
In relation to weddings, "vintage" has now encompassed so many aesthetics – from lace, bunting & pretty tea cups to boho, deco and festival themes. Just a brief look back at the history books shows just how much diversity there is spanning the decades from the roaring twenties to the floral crown lovin' 90s bride. I heard one bride at a recent wedding fair say "Well, if you're going vintage for your wedding, then it has to be a short dress". Erm….no. Long dresses were just as popular as short in the twenties and sixties. But also, short wedding dresses are not a new thing. For anyone interested in the history of the short wedding dress, I'd suggest taking a look the amazing book by Tobi Hannah on the subject.
1950s vintage dress, photo by Binky Nixon
Fashion has always had one eye on the past. Even the crazy eighties had moments – evoking the forties tea dress; the 90s looked back to the 60s and I'm glad to say that's come full circle and we're seeing this influence on the catwalks today. However, "vintage" has had some rather sneery reviews by some in the wedding industry of late. But I believe this comes from some big misconceptions about it. Those claiming to be the most fashion forward are missing a big point here: everything has a nod to the past, from the latest designs at PFW to the most futurist of bridal designs. And, guess what? I was wearing DMs and dyeing my hair pink back in 1997.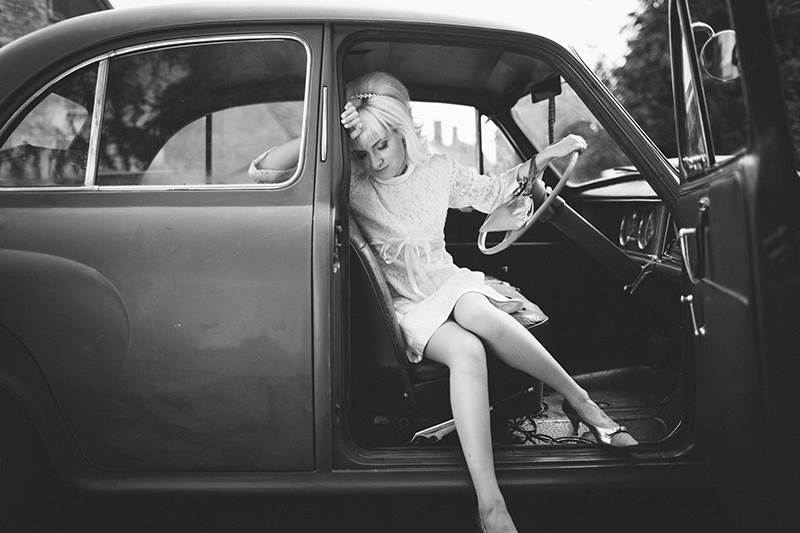 1960s vintage dress, photo by Binky Nixon
I understand that lace, bunting & pastel pom poms aren't everyone's cup of tea but I'll defend anyone's right to have them at their wedding because their day is exactly that. Not anyone else's, not a time to be dictated to and certainly not a time to be looked down upon. Here at Rock The Frock, we don't mind if your theme is vintage, modern, zombie, boho, rustic or just plain YOU. If you love our dresses as much as we love our dresses then that's enough for us. Would I change my wedding theme just because vintage is popular? No way. A beautiful wedding comes from an authentic starting point. And ends with two people committing to each other in front of those they love. The end.