So you've decided to include some vintage style in your wedding day look – but what style of vintage wedding accessories should you choose?
While a huge part of choosing your accessory should be based on whether you absolutely love it there are some other elements you might want to bear in mind.
The accessories you choose may vary depending on the shape and style of your dress, the kind of hair or hair style you have, or whether you've chosen a specific vintage era for your look or are looking for something with a more general vintage style.
It will also depend on your personal style. Whether you're someone who loves a bit of statement jewellery or prefers a simpler look, the style you go for on your wedding day should be a reflection of what you are and what you love to ensure that your look reflects you – just at your very best!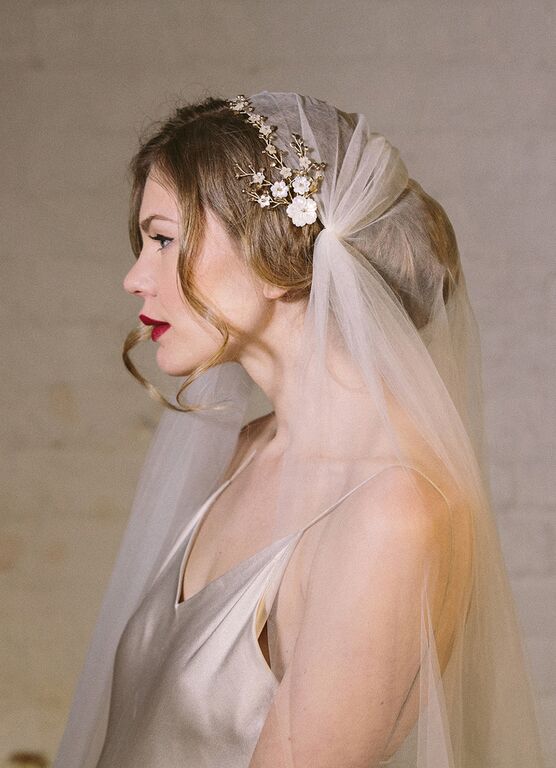 If you're planning a simple classic look then a small vintage style comb or slim ribbon tie headband will add a touch of sparkle or delicate shimmer without overwhelming your look. Equally, if you're a bride who loves her bling and isn't afraid to shine on her wedding day then a strong statement crystal headpiece may be perfect for you.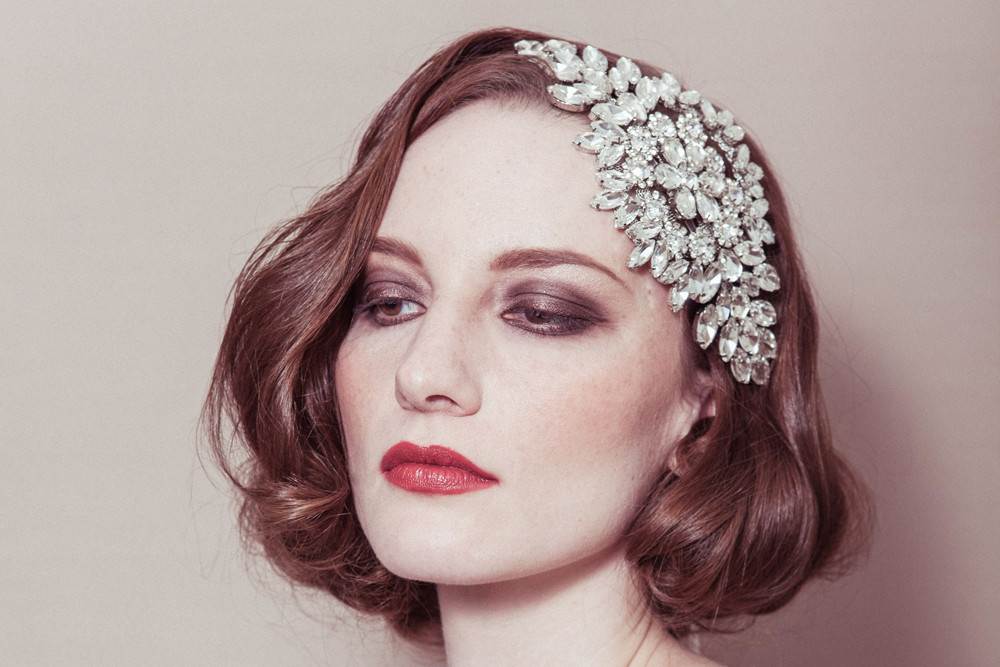 If you've chosen a very specific vintage era then this may help inform your choice of accessory. Brides going for a 1920s Great Gatsby look could choose a flapper-style forehead band, a statement deco-style headpiece or a classically elegant crystal bridal comb.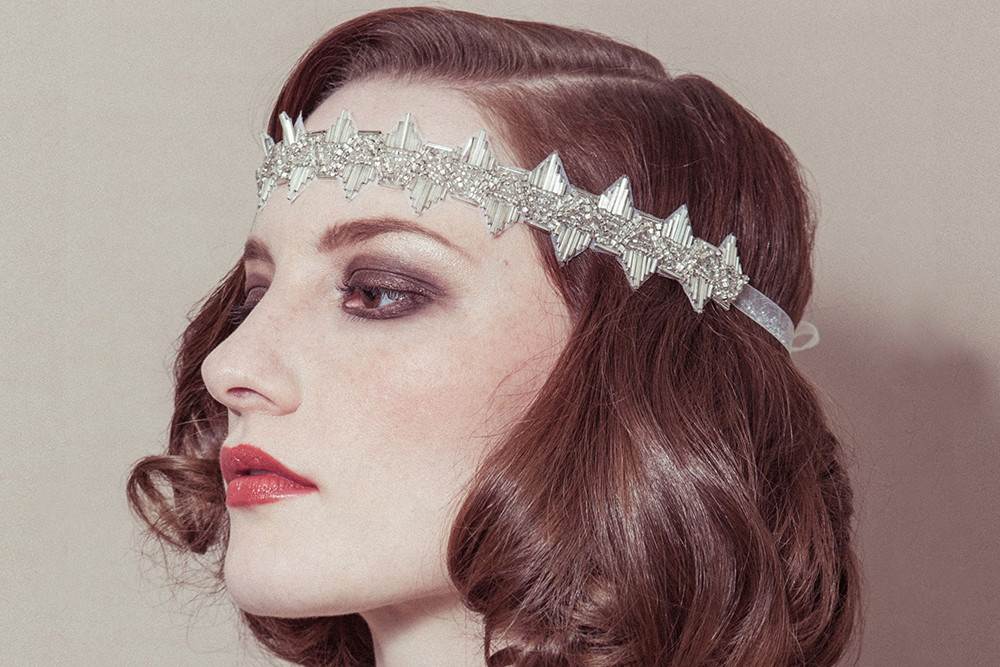 For 1930s brides a side comb or clip is a wonderful choice to work with the elegant flowing lines of the gowns from this era.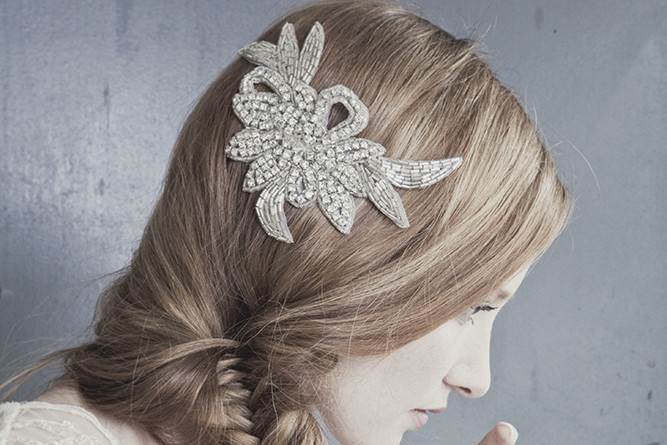 If you've chosen a shorter tea-length dress or prom-style gown inspired by the 1940s, 50s or 60s then a side tiara headband can work beautifully, especially if you choose a headband embellishment with a symmetrical shape or one with which narrows in the centre as this can mirror the symmetrical pinched-in waist of a prom dress.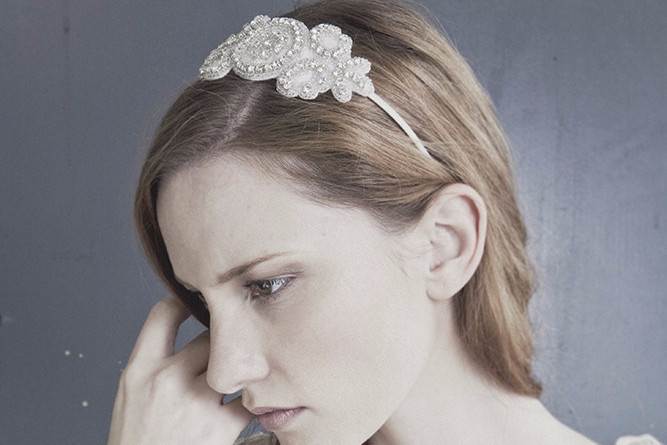 Bridal looks inspired by the 1930s to 1950s look wonderful teamed with a birdcage veil for a bit of added glamour and quirky style – and these look fabulous worn with a comb or side tiara headband.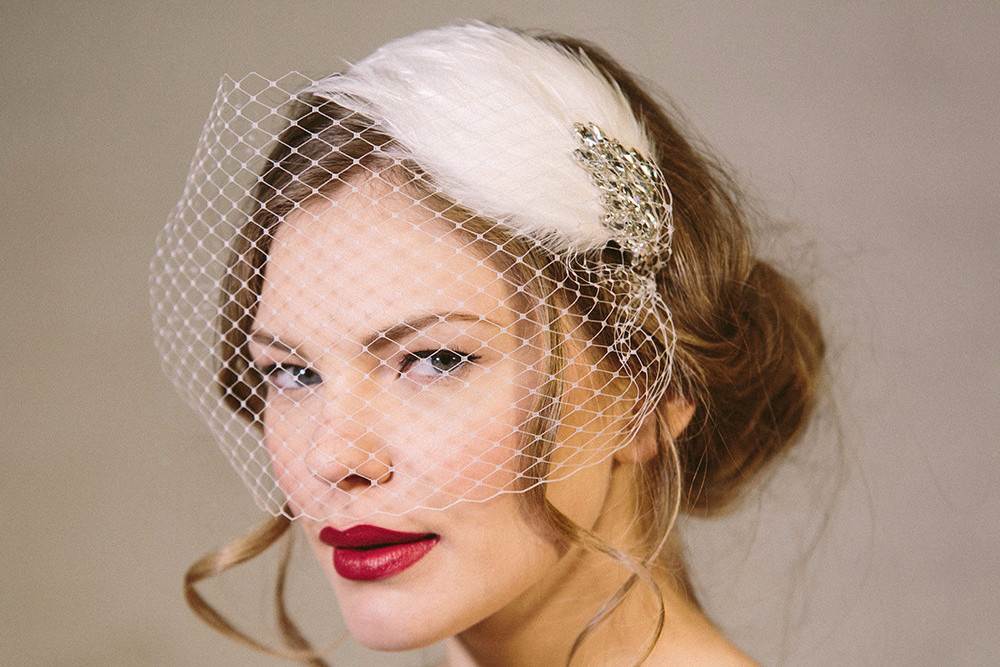 If you're planning to rock a 1960s look then an Alice band style headpiece is the perfect accompaniment to a bouffant hair style, while 1970s-inspired brides look wonderful in long flowing boho gowns with a floral forehead band to finish their hippy-chic look.
Of course you don't have to have a specific era in mind when it comes to creating a vintage wedding day look. Gowns using soft romantic lace or beautiful beading will all add a vintage feel to your look – whether you go for a fishtail, prom-style, A-line or flowing glamorous or bohemian column dress. A simple straight or bias-cut gown in a luxe fabric like satin will also add a fabulous touch of old school Hollywood glamour to your look – and all of these styles can be given a stronger vintage feel by accessorising with a vintage-inspired headpiece, sash, cuff or earrings.
But above all, the most important consideration when it comes to choosing your wedding accessories is how they make you feel. If you love the accessories you have chosen and feel excited about wearing them on your wedding day then that alone should tell you you've made the right choice!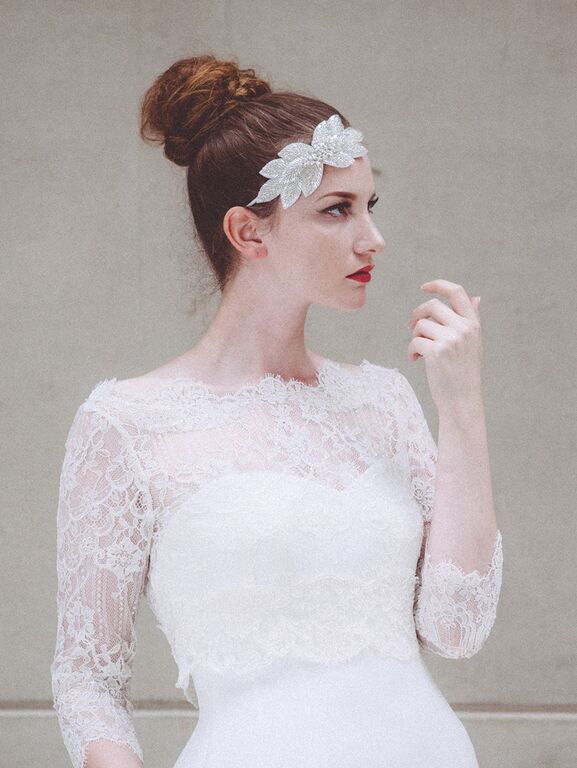 This blog was written by Debbie Carlisle who will be with us in London on November 8th.