A pure white bridal gown, wild florals and a printed wifey leather jacket, all set in a rural ruin is the perfect combination of super pretty pretty, and rock chick wedding styling. This inspirational shoot shows how you can combine numerous different styling ideas to create a wedding that's truly unique to you. Nina Pang co-ordinated the shoot; here we catch up with her and the other suppliers for their individual styling choices.
"I often hear a lot of brides worry their weddings are not going to be 'perfect' and you have to spend a lot of money. I think as long as you are marrying the person you love, your wedding is already perfect. This is why I came up with an idea of having all the mismatched settings and not wearing a white wedding dress." Nina says. And we couldn't agree more!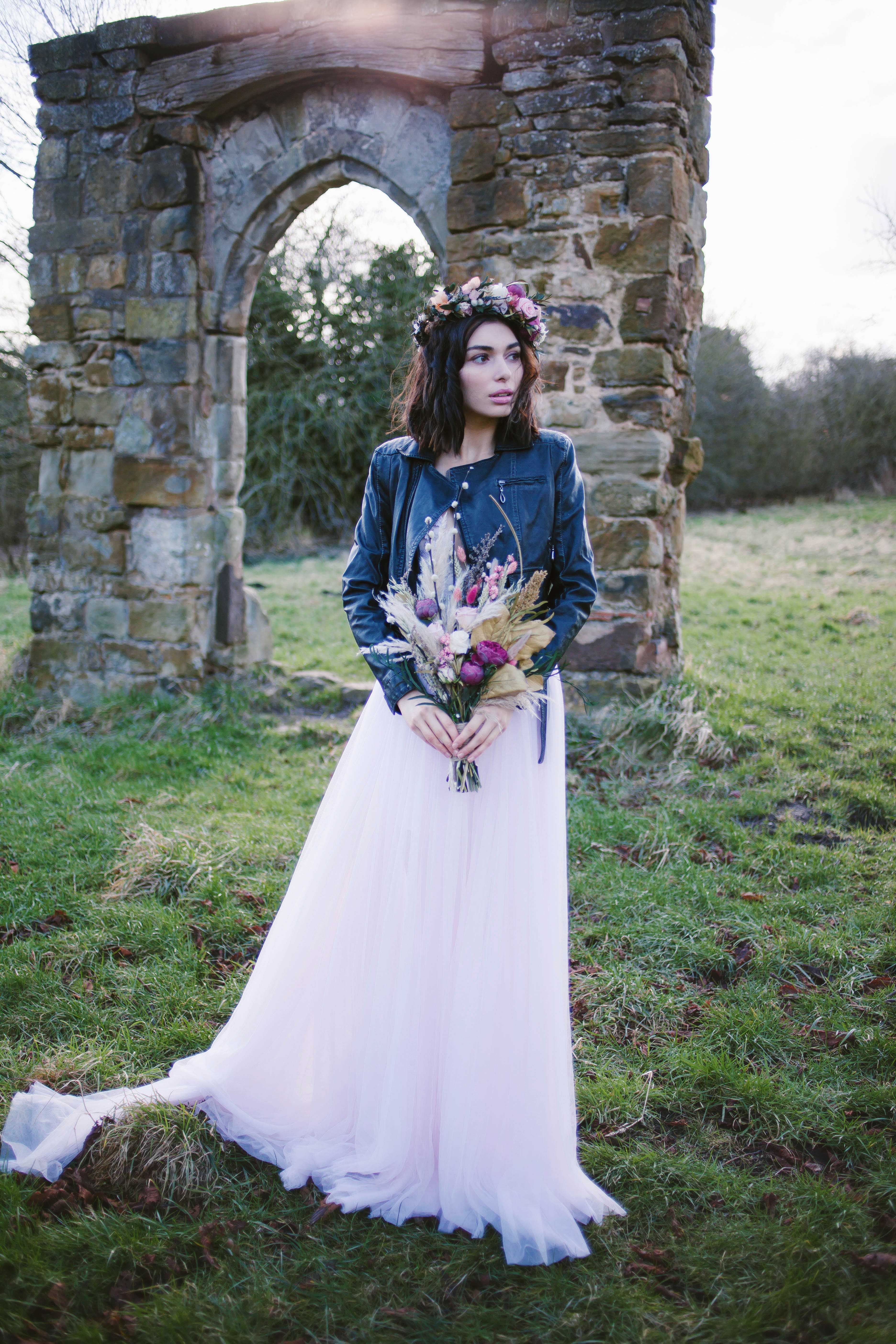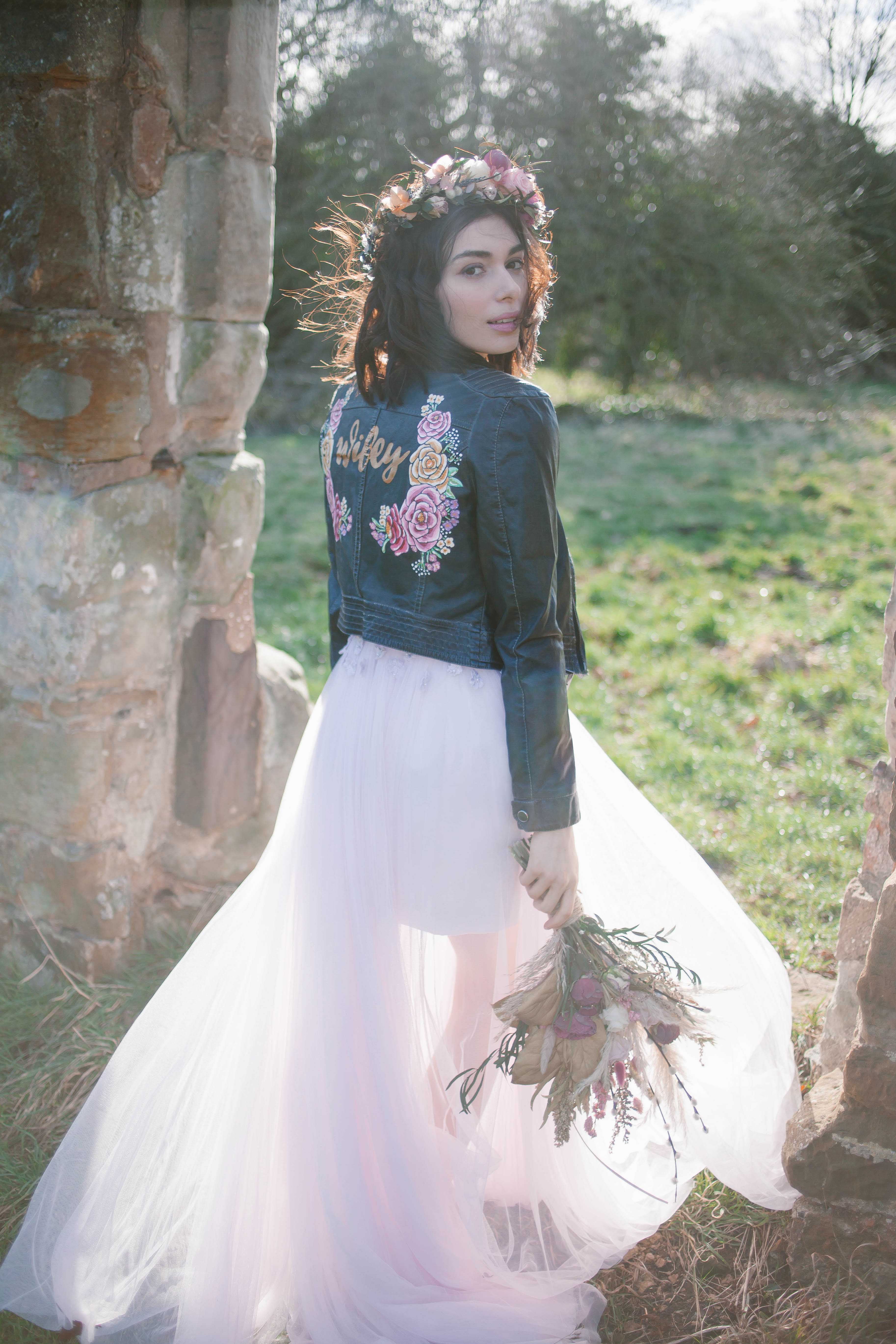 The shoot was in a ruin in Tamworth and as Nina says, she wanted to collaborate with suppliers and use a non traditional location "somewhere unusual for a bridal shoot."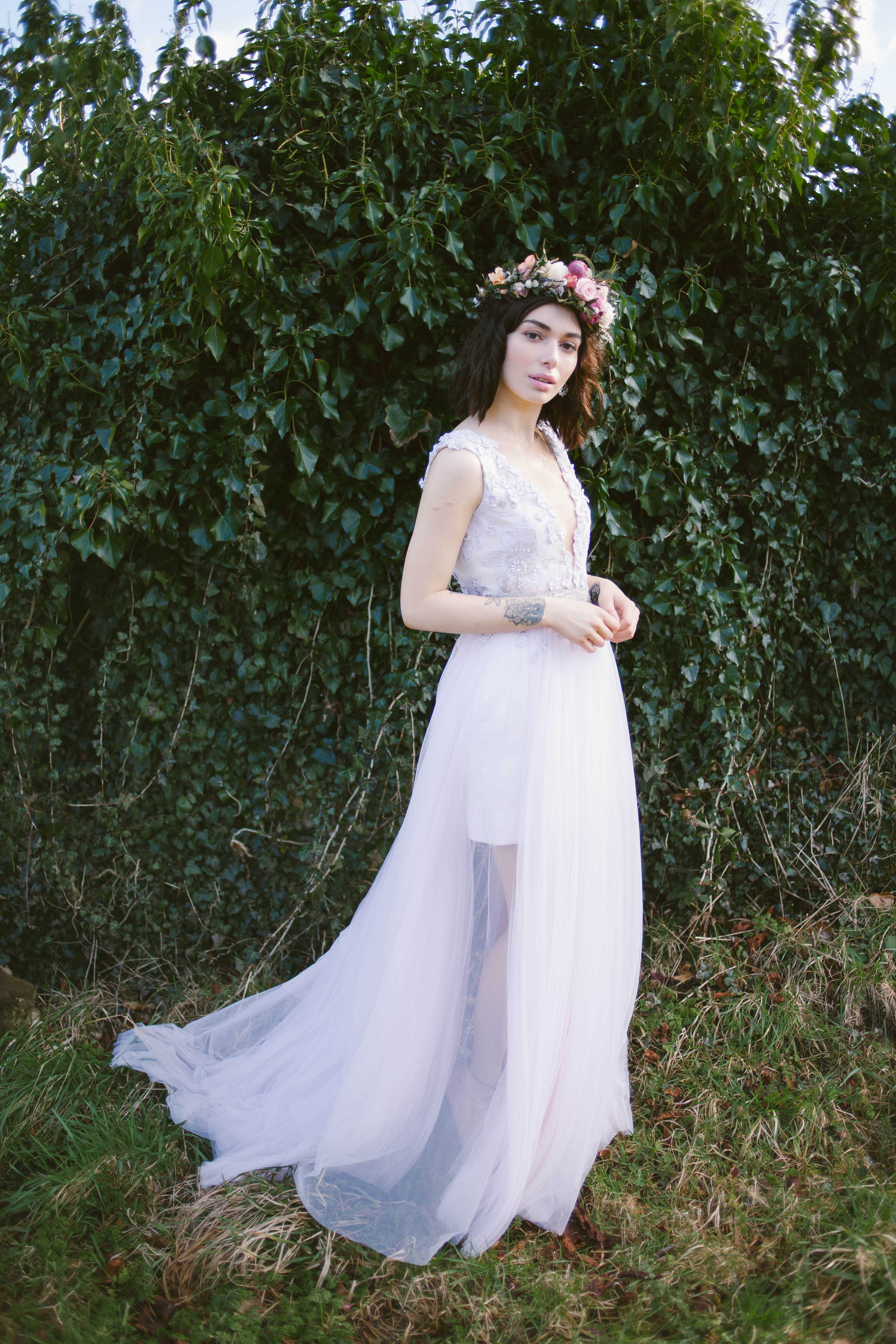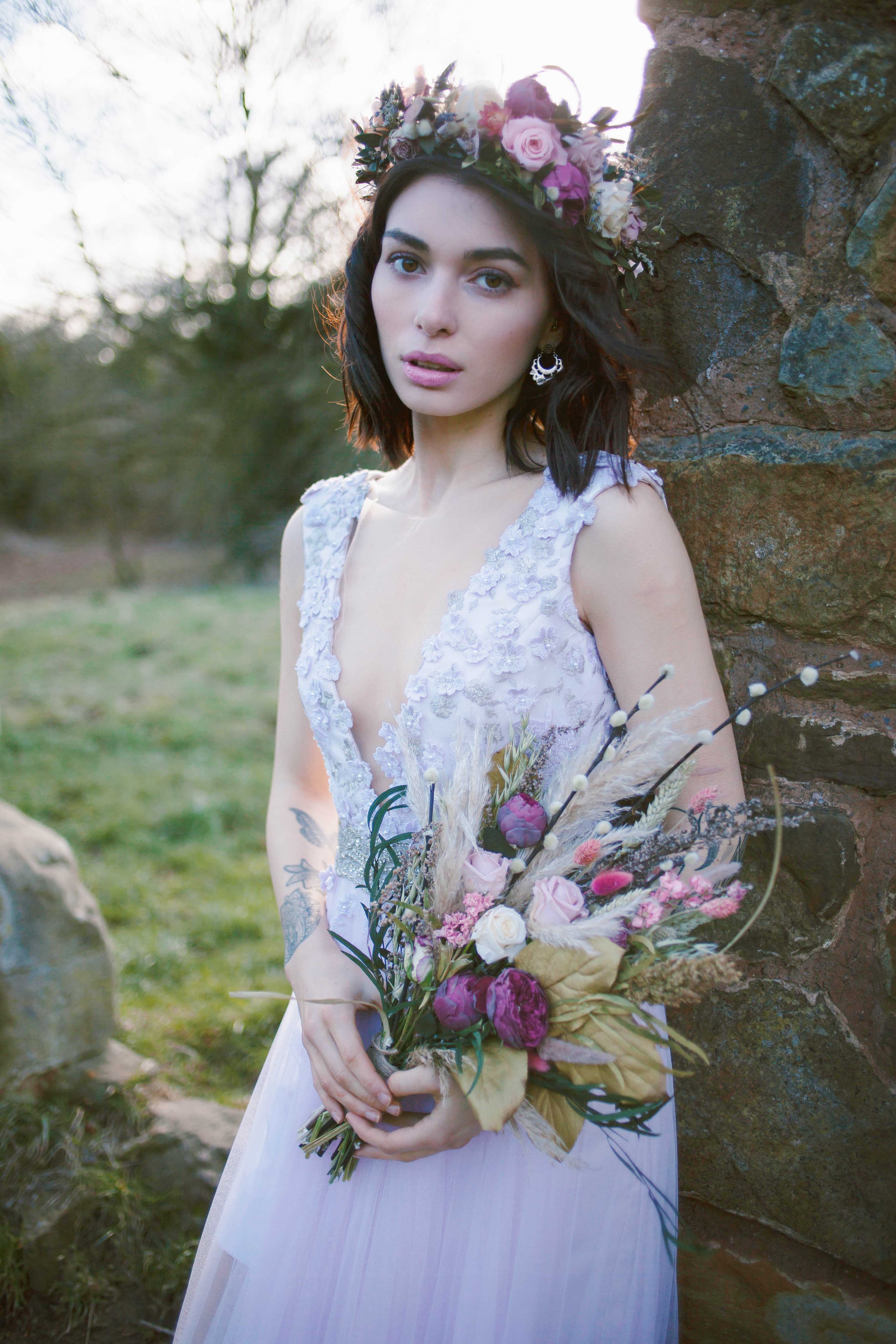 Hair and Make Up
"I started off with an Ice Queen inspired look with a pale colour palette, baby pink lips and natural eye makeup. The dress was lilac so this complemented well with the whole look. The hair was curled, left loose and wind blown to naturally achieve the effortless edgy look, topped off with the flower crown."
"For the gold dress I transitioned to a more peachy lip and smoky eyes, paired with the leather jacket. As the dress was quite a nude colour, the pop of colour helped to piece together the look. The colour choice of makeup was influenced by the bouquet and the flower crown as I tried to use colours based from that to help the flow of style"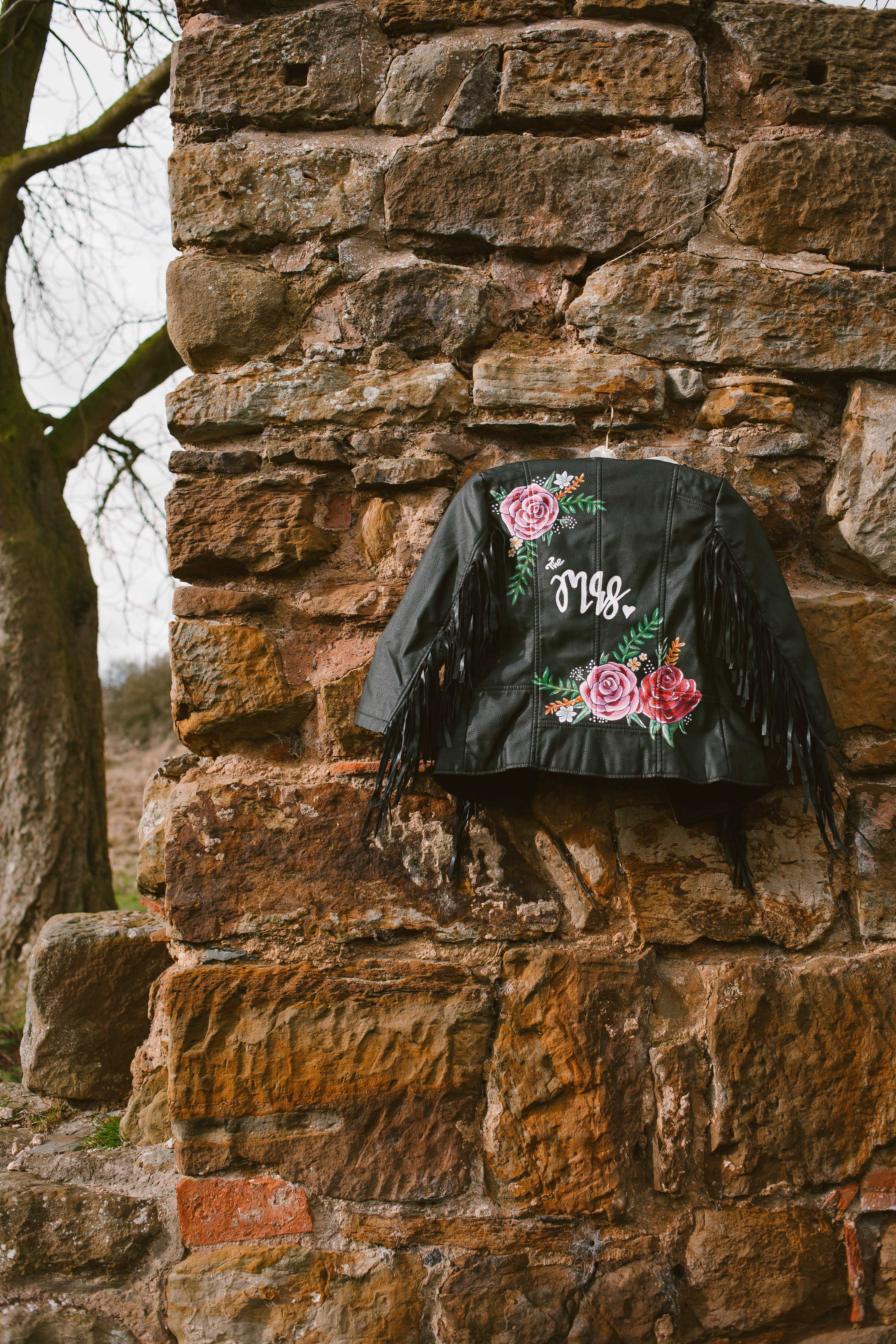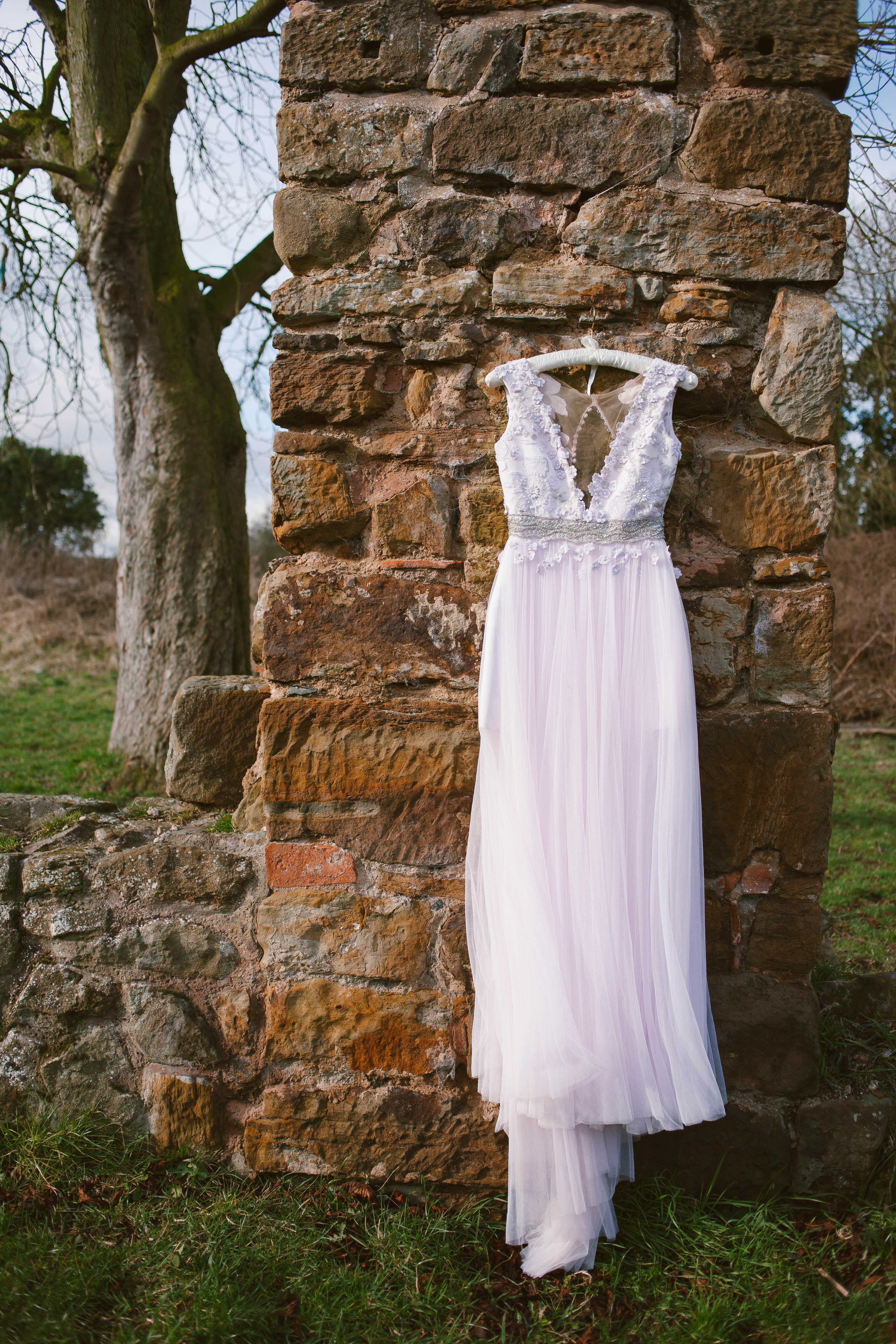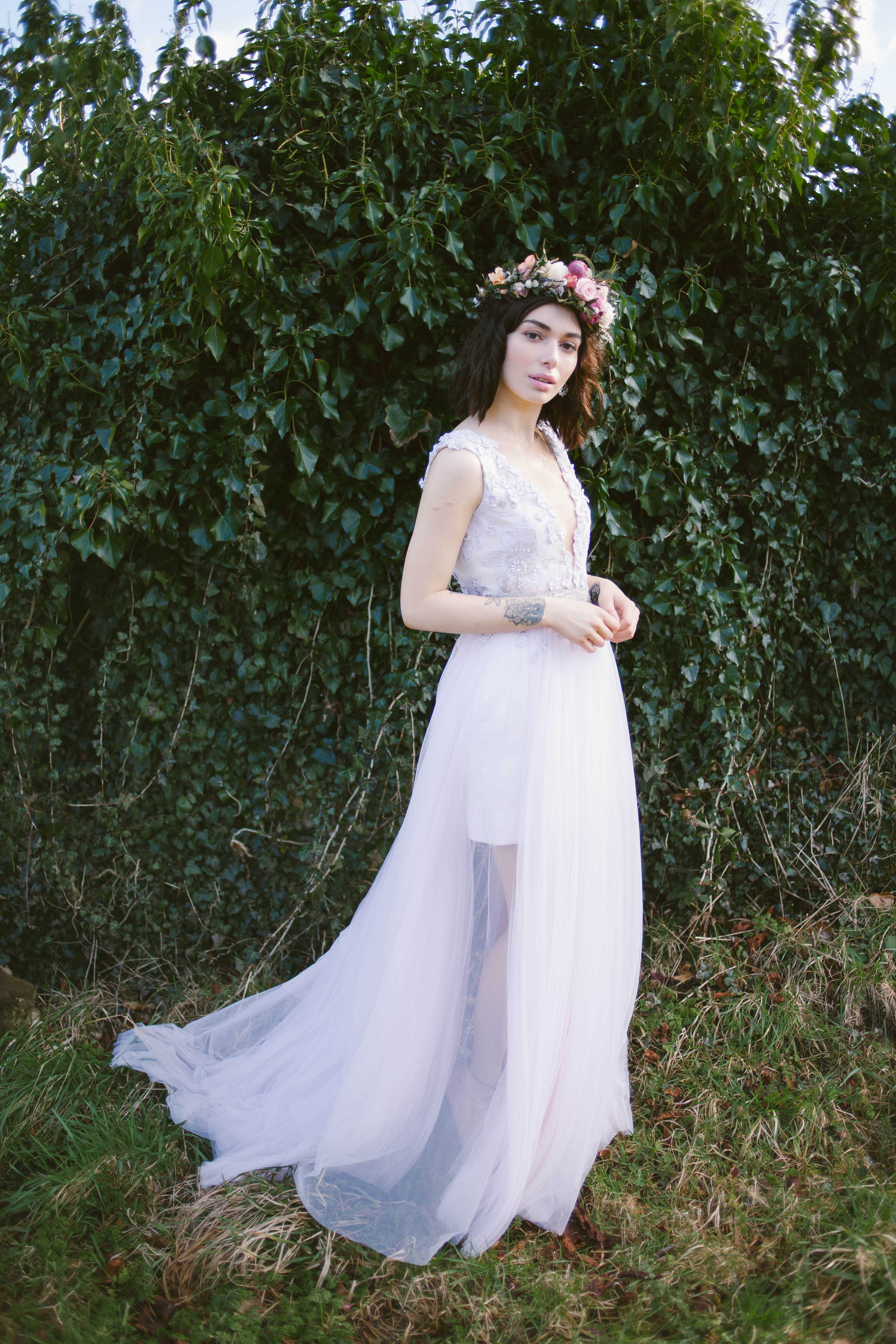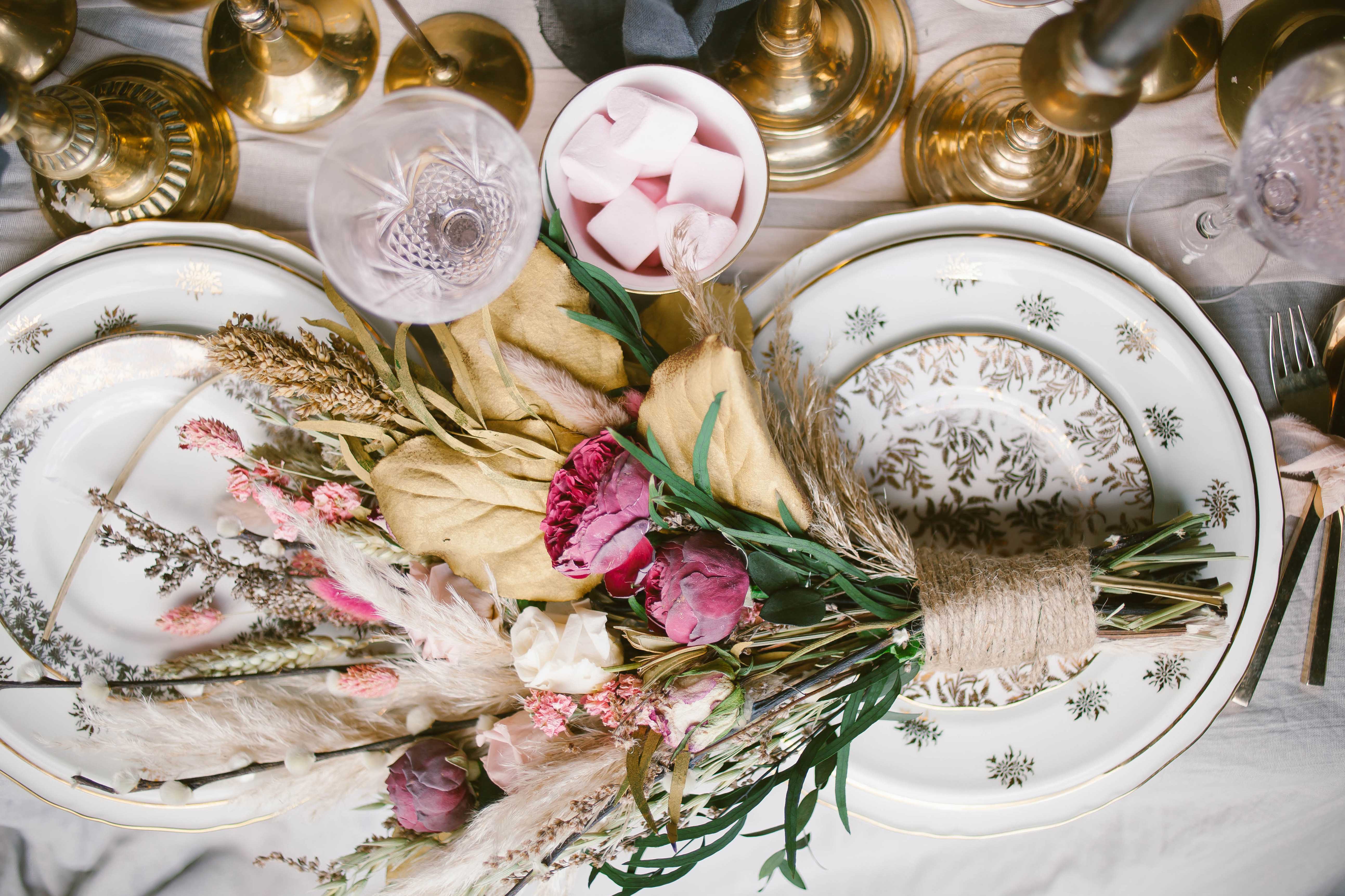 Cake
"For this cake, we wanted to create a hard/rock look yet sophisticated and girly too. We chose accents of grey to give it that textured look. We added in gold to resemble gold hardware on a leather jacket. We also added in soft blush colours and foliage for that all girly look."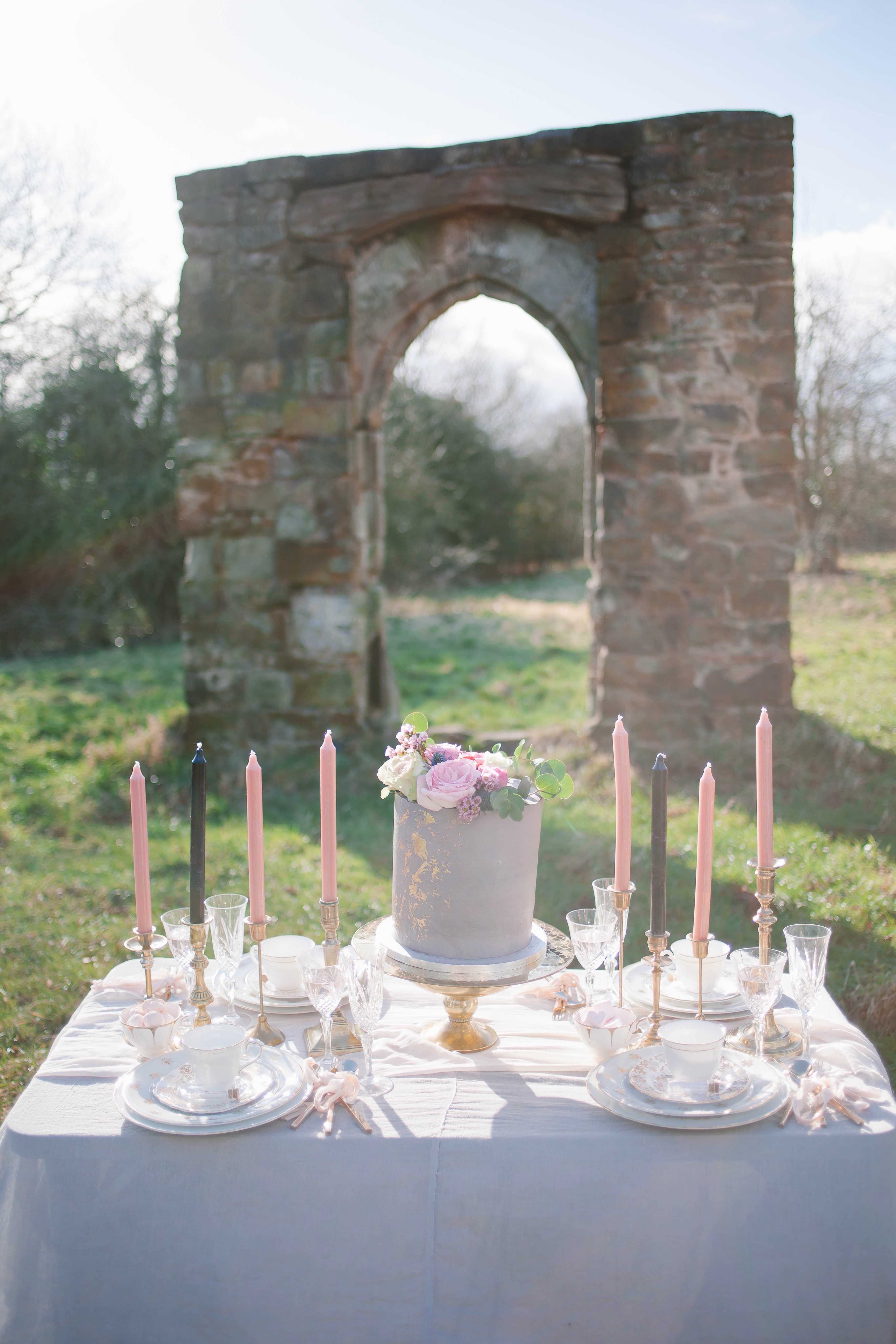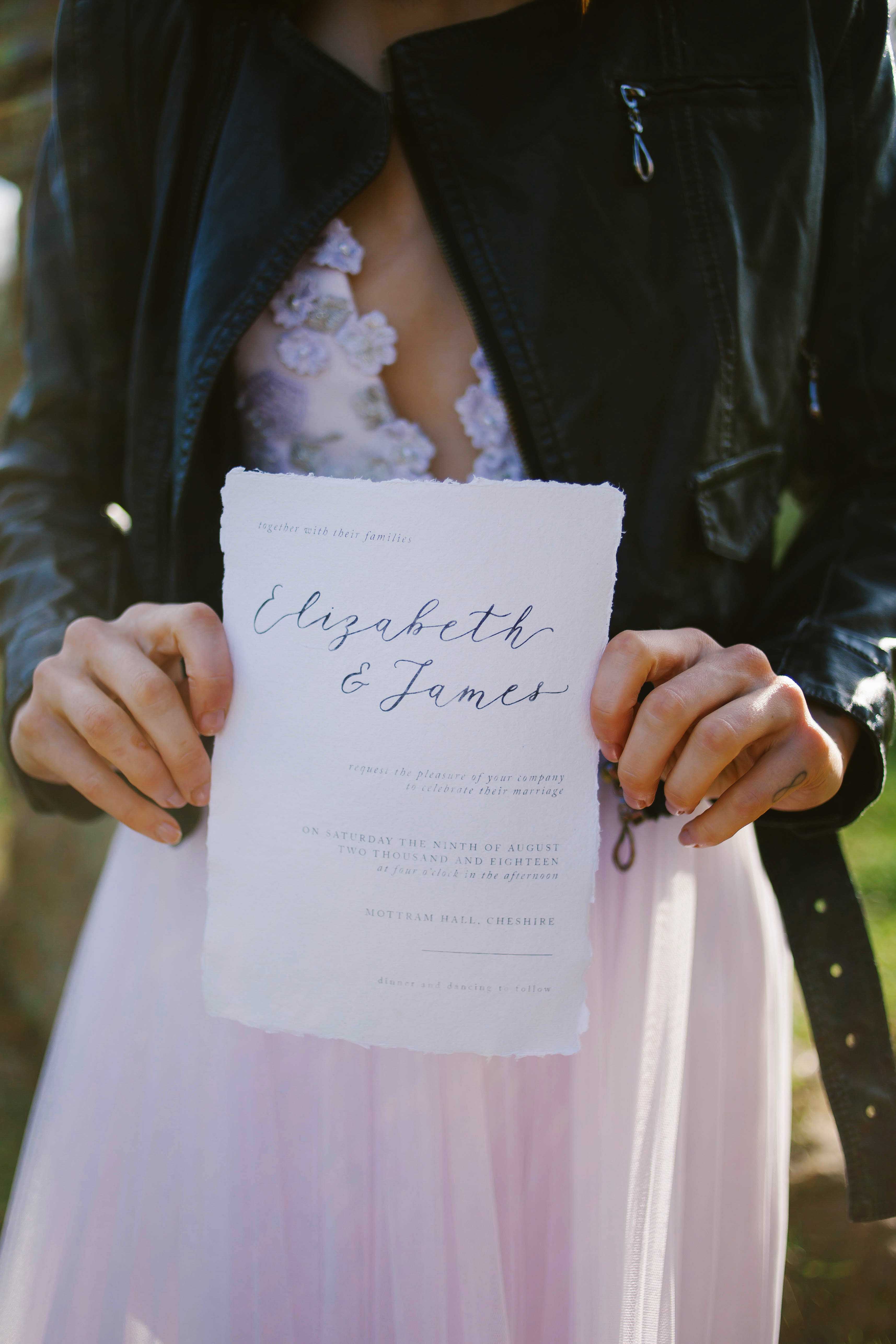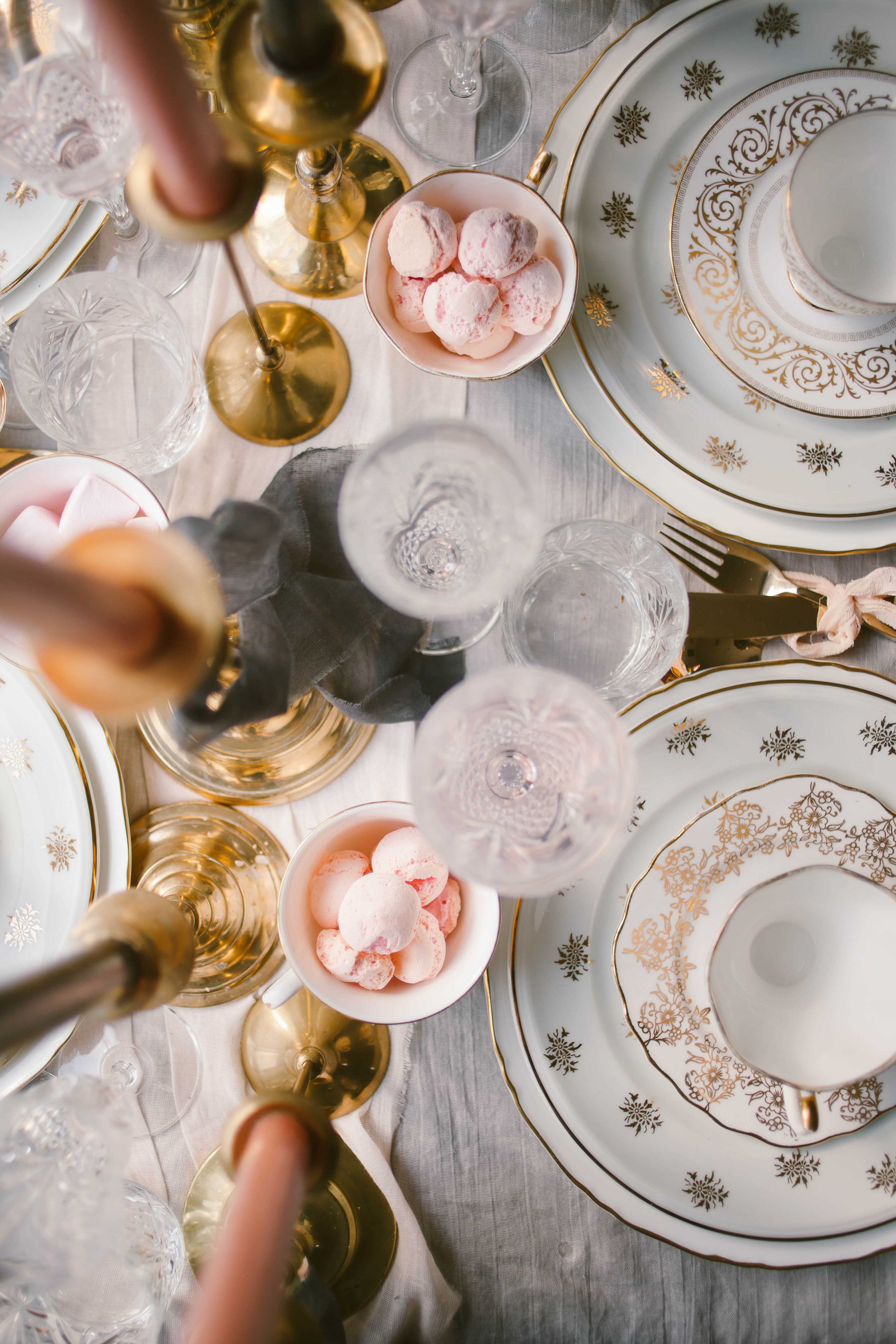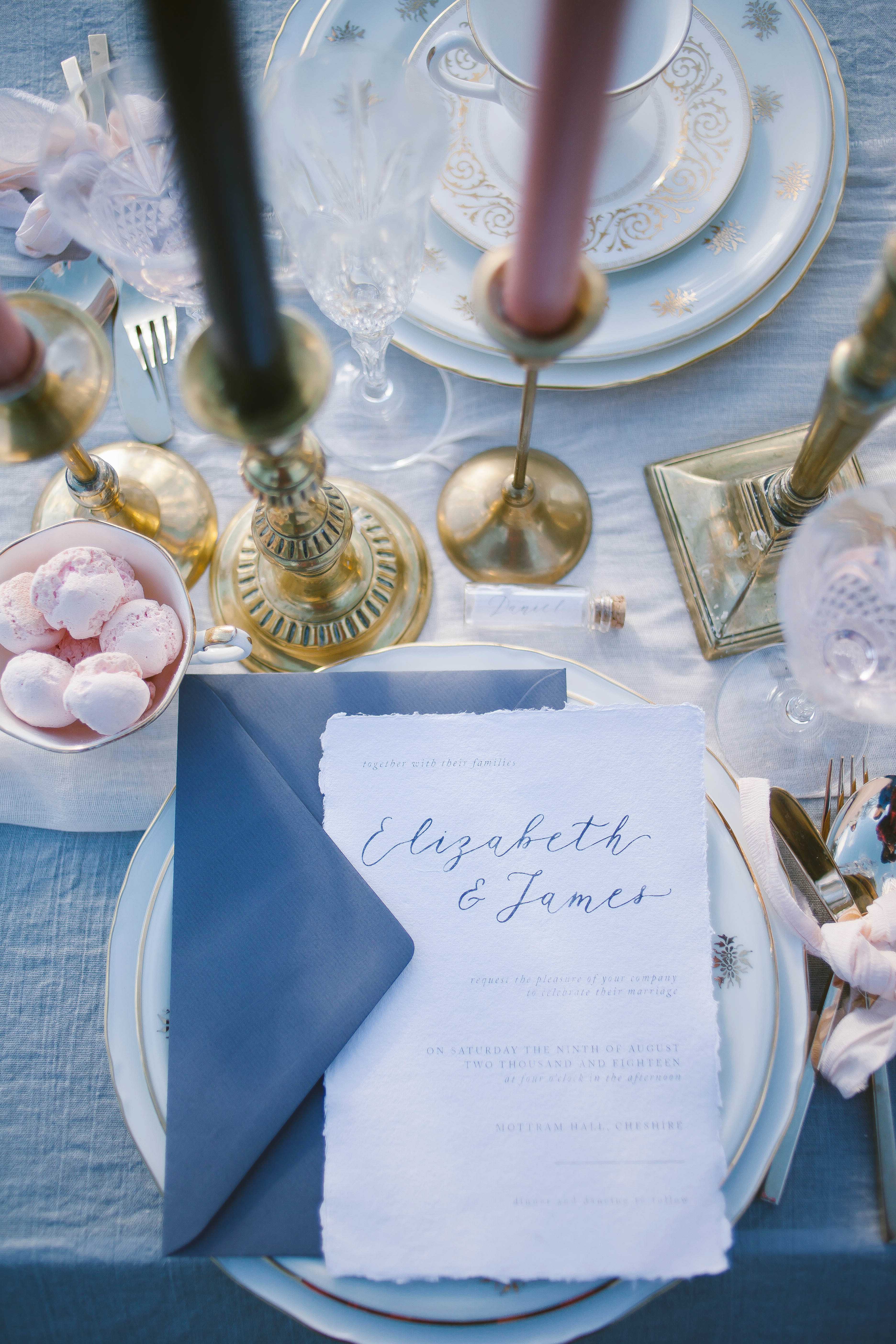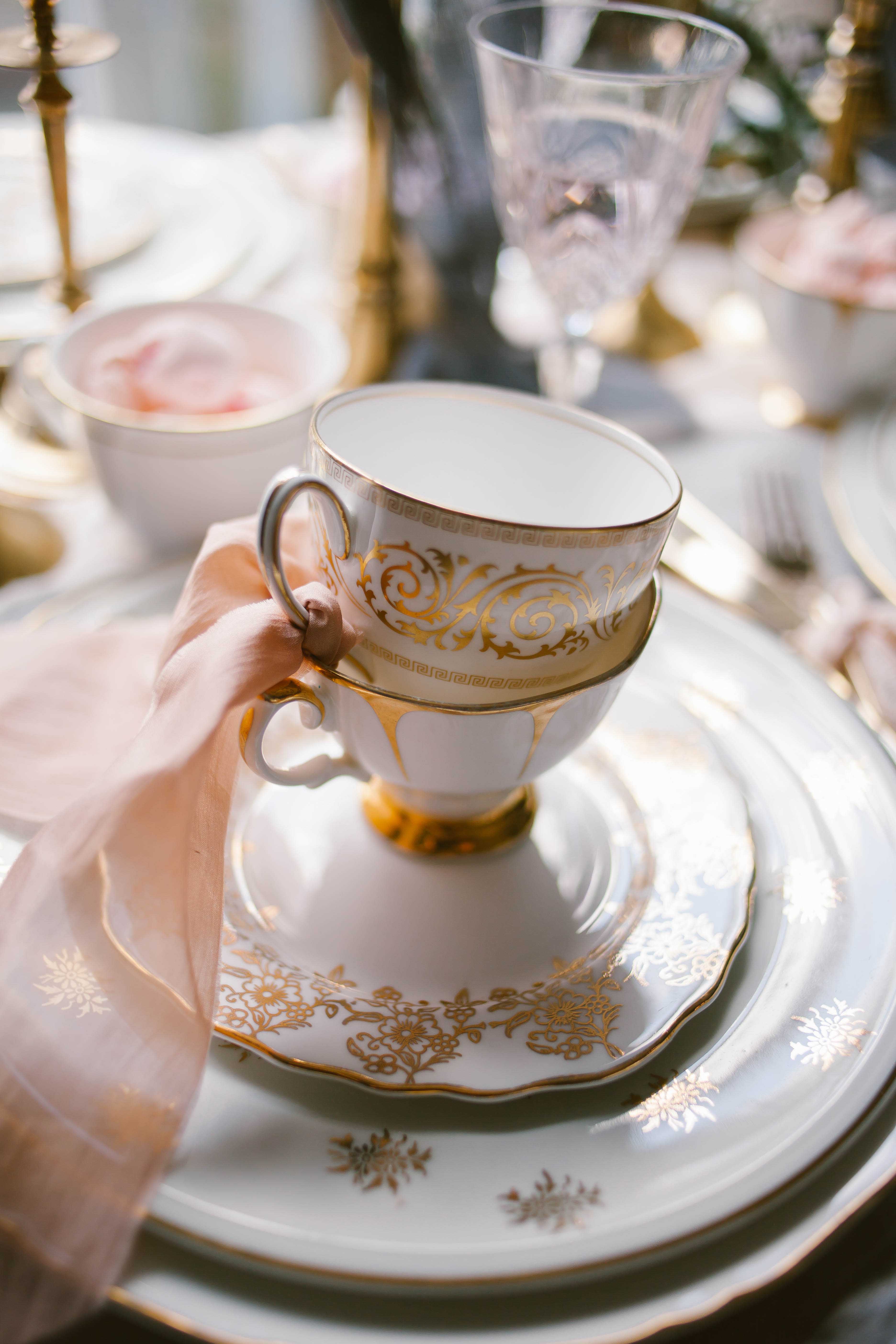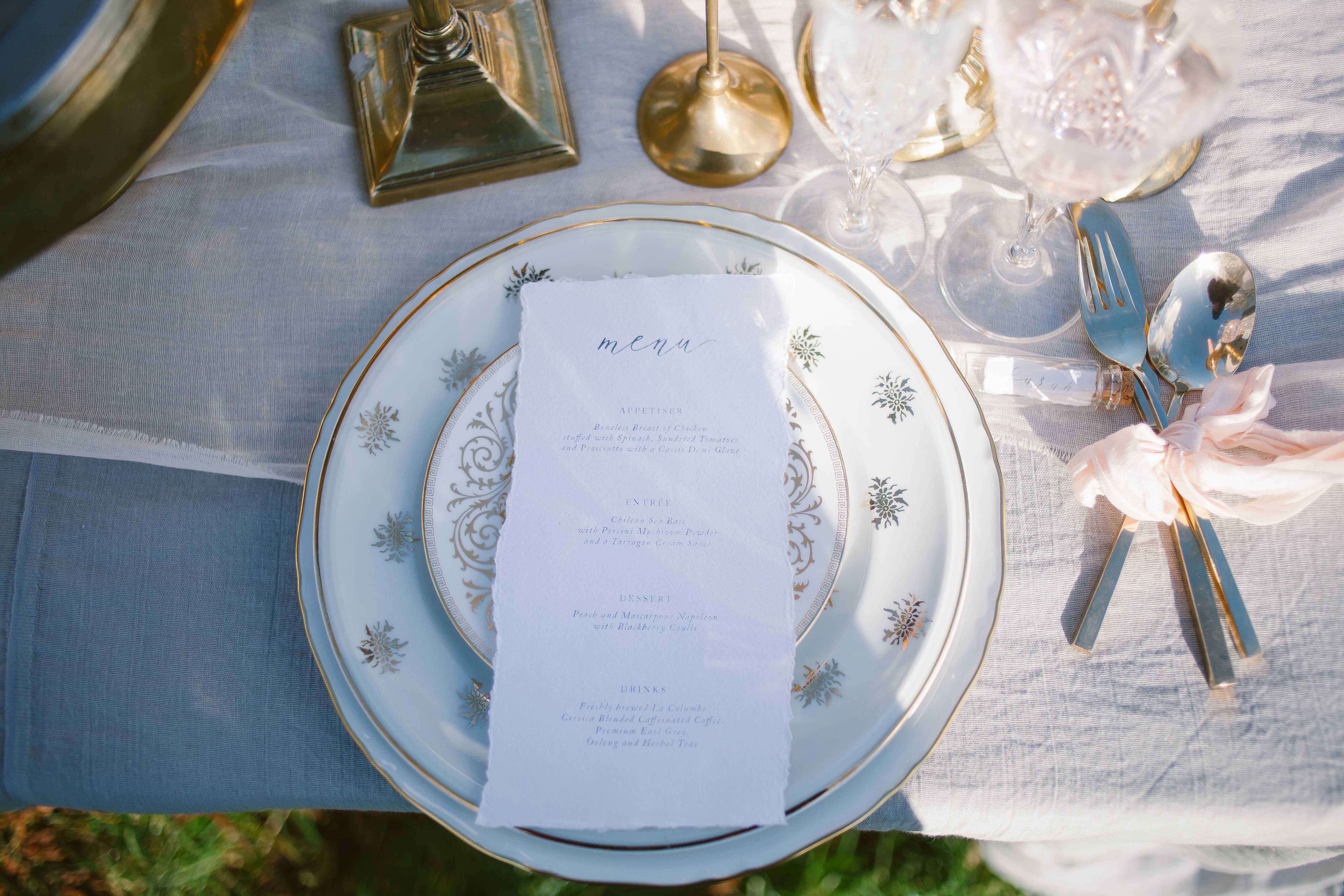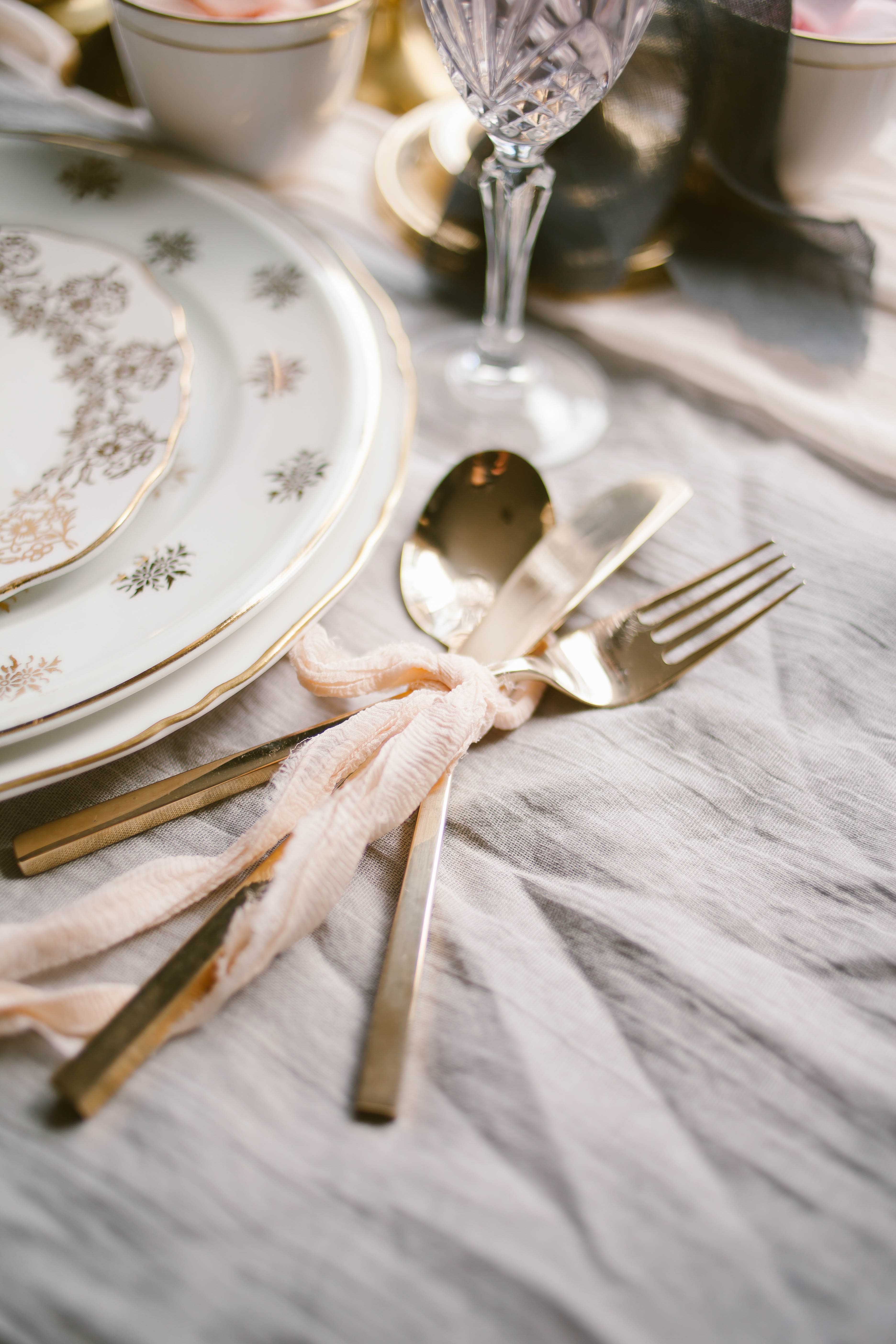 Stationery
"This stationery set is a minimal, whimsical style which is perfect for the
modern romantic bride. I worked on a hand written calligraphy design,
printed on handmade paper and paired with a neutral dove grey envelope.
The invitation can be matched with pastel colour details on the day,
adding a charming rustic feel to your wedding."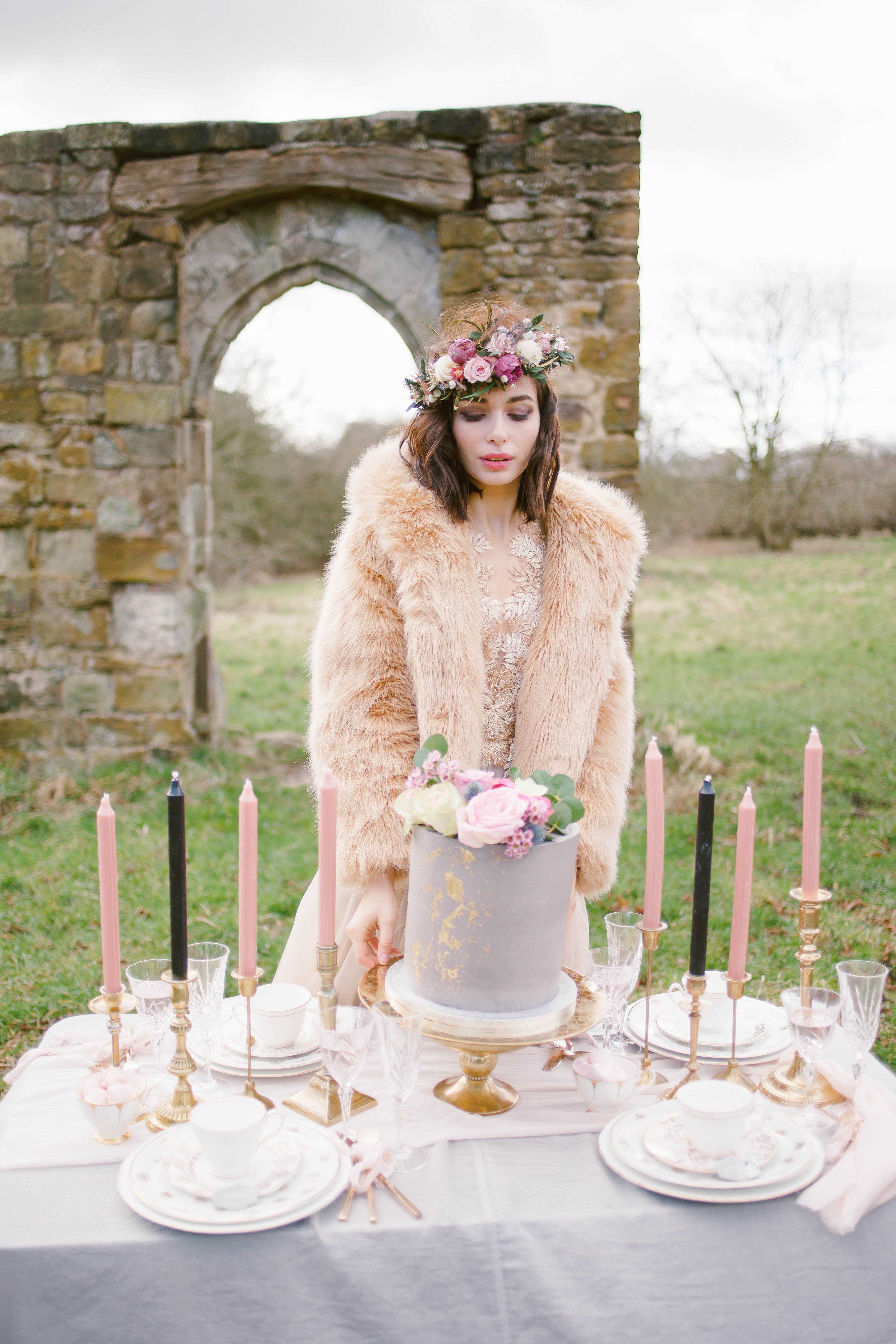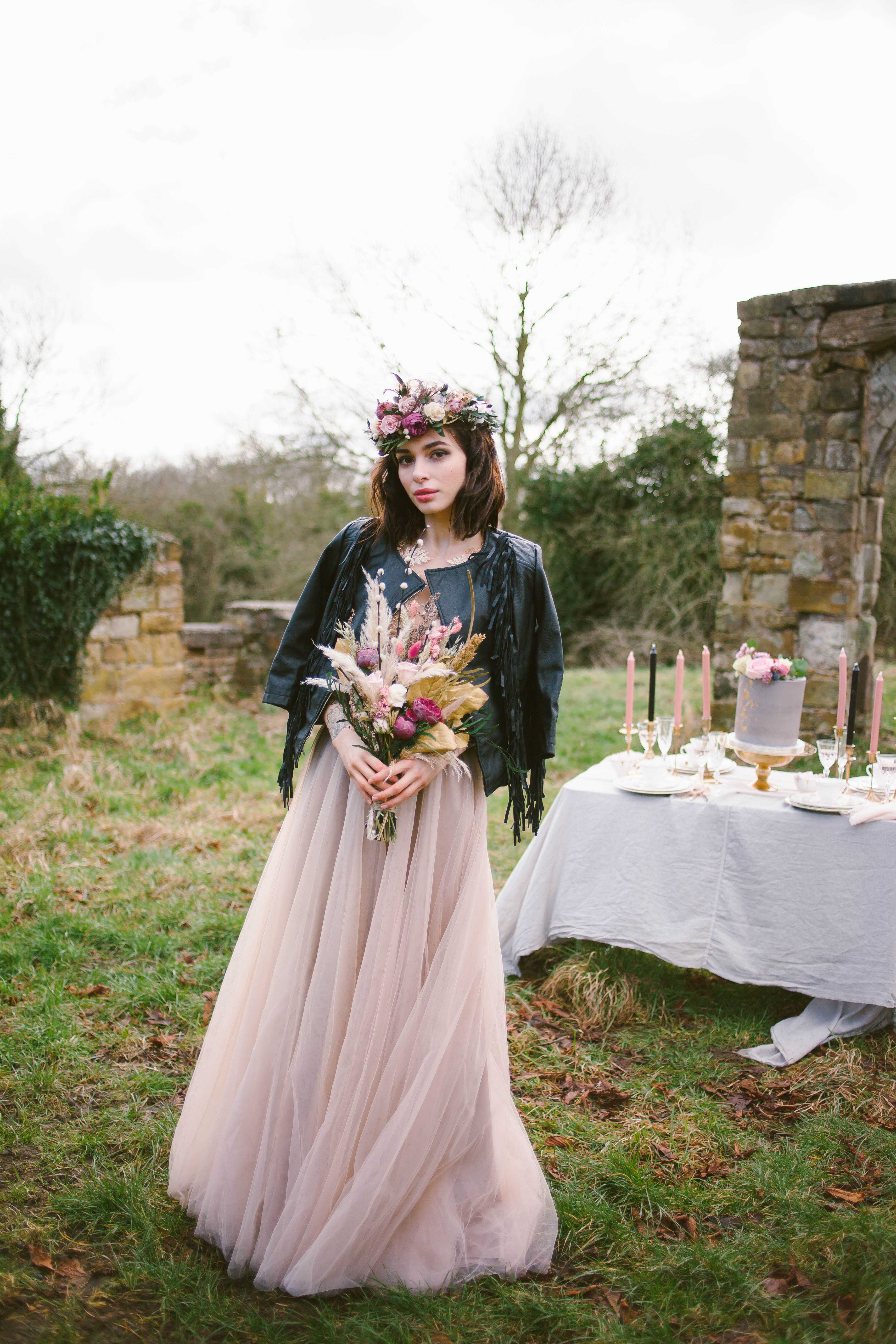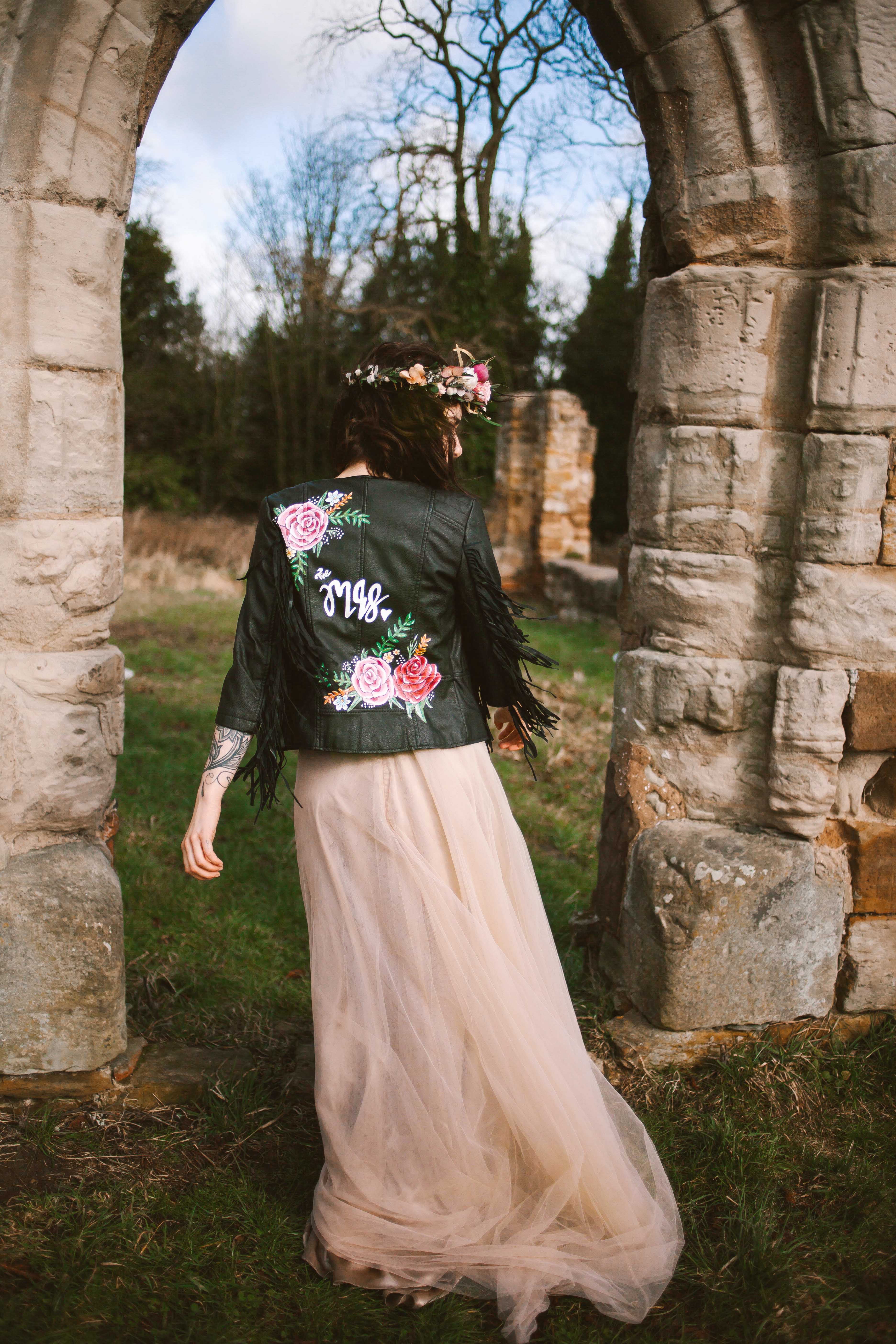 The Suppliers
Dress: Audrey Ashley Couture
Flowers: Folkey Dokey
Make up/Hair: RVL Beauty
Photographer: Nina Pang Photography
Model Ashleigh Hamman
Jacket: Sammy Leas Retro Emporium
Stationery: Inkling Jar
Textile: Silk and Purl
Tableware: Vintage Gold China
Cake: From Kimmies Kitchen
Check out our 1980s This is England punk and mod blog for more alternative wedding inspiration.