Welcome to our Wedding Directory – suppliers who we recommend and support for their creativity and eco credentials.
Beautiful Moment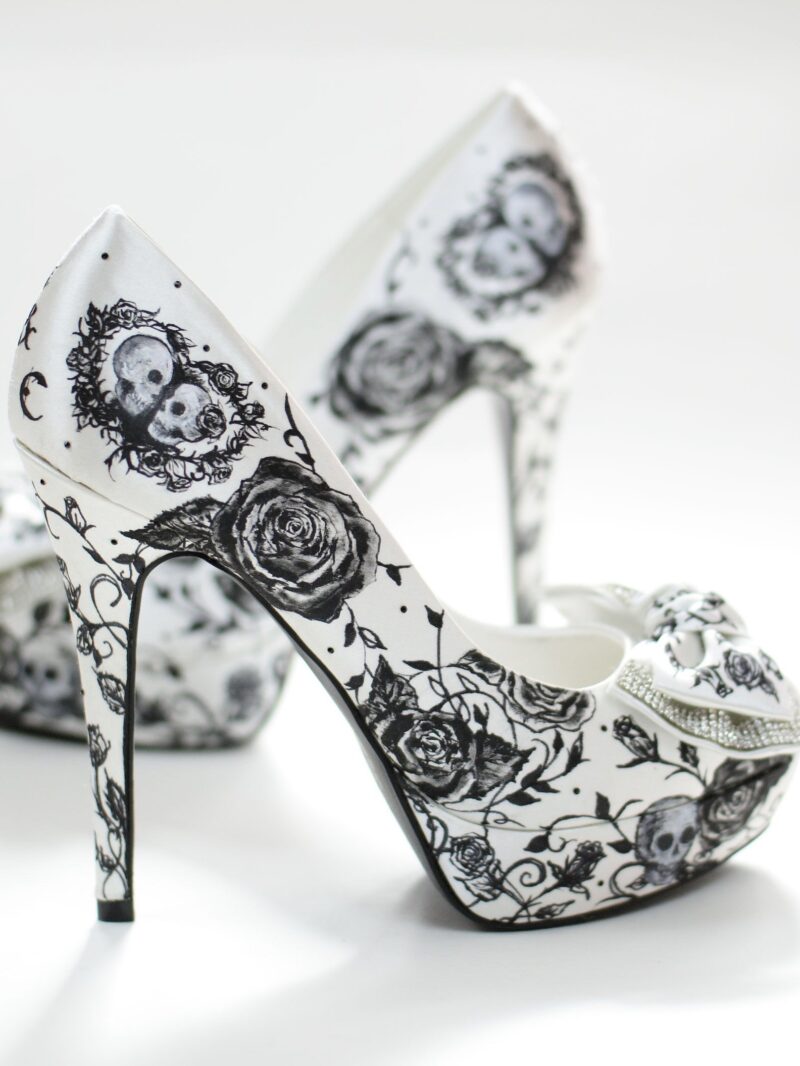 COMPANY OVERVIEW
Beautiful Moment creates hand-painted unique designs onto the shoes you buy. Hand-painted keepsake shoes you can wear both on your day and treasure as a piece of bespoke artwork forever. Flowers, wording, special images can all be included in your special design- the only limit is your imagination.
COMPANY PORTFOLIO
Beautiful Moment offers the most desirable designs to your exact specification, creating a unique piece of keepsake art to wear. With the rising popularity of themed weddings and tea length dresses, there has never been a better opportunity to make a personalised statement with your shoes. You can colour match them, include painted bridal flowers, buttons, birds, hearts, incorporate the lace design from your dress, have your first dance lyrics, love quotes, married names, wedding date or any other quirky design! The process works by you first finding some shoes in which you feel comfortable. These can be high-end boutique shoes, high street styles for under £30 or even an existing pair you may have, but by the time they have been painted they will be your own unique personalised designer shoes and nobody else in the world will have them! You can have as much or little input into your design as you like and will receive an emailed sketch for approval of bespoke designs before any painting takes place. Once finished your shoes are posted back to you by special delivery insured post. All orders are booked by slot with a deposit in advance but you do NOT need to have purchased your shoes first in order to book your slot.
Send Message to listing owner