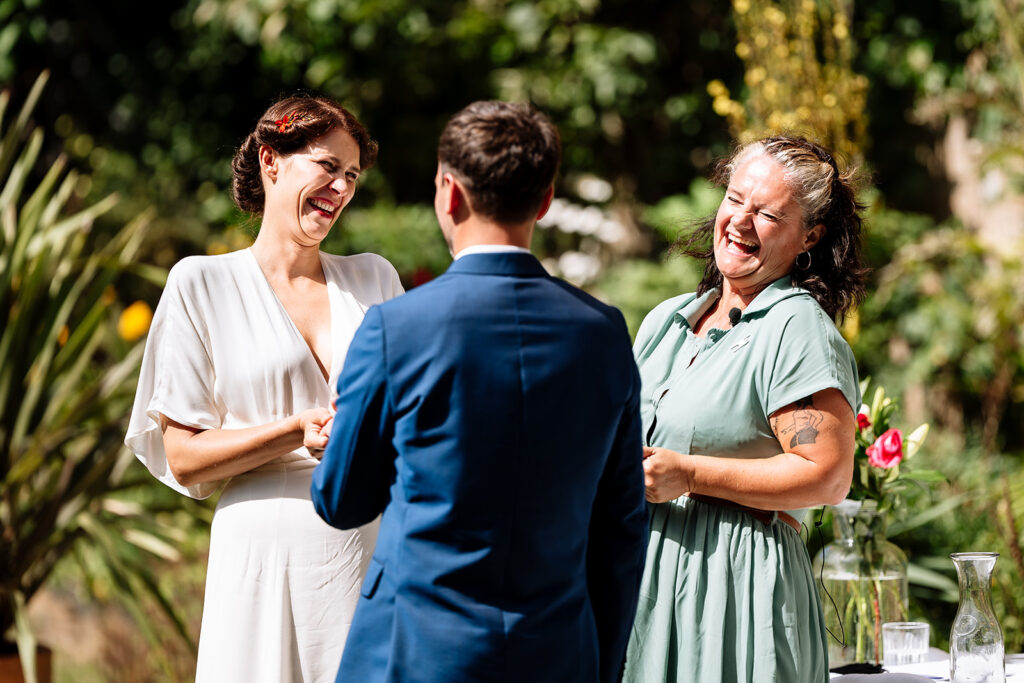 COMPANY OVERVIEW
Humanist celebrant that can give you the relaxed, fun, wind-in-your-hair and birdsong-in-the-air kind of wedding ceremony that you deserve, anywhere.

I create personalised and inclusive wedding ceremonies all about you, your values and your relationship with your important people with sustainability in mind.

If you want to get married without religion, restrictions and formalities and be able to choose the elements of your ceremony that are meaningful to you, look no further.
COMPANY PORTFOLIO
Most of my humanist celebrant ceremonies take place outdoors in Sussex and I have a great relationship with several venues, such as: High Billinghurst Farm, South Stoke Barns, The Secret Barn, The Secret Garden (Kemptown, Brighton), Longton Wood and many more "off-grid" alternative outdoor venues.
As the protection of human rights, animals and nature are high on my list of "how to be a good person", I strive to be:
- sustainable in my practice (public transport, when possible - using biodegradable/second-use materials - ban on balloons, etc)
- queer affirming and inclusive of all persons
- champion safe spaces and people + checking consent, both for people and animals (I will never release doves, etc, but super excited about including pets in a safe way)
I am trained, accredited and insured by Humanists UK, which guarantees both quality and creativity. I am also a mentor for trainees and new wedding celebrants through Humanists UK.
The best way to really find out about my work, credentials, and personality is to get in touch to arrange a free and non-binding natter over Zoom!
Send Message to listing owner