Welcome to our Wedding Directory – suppliers who we recommend and support for their creativity and eco credentials.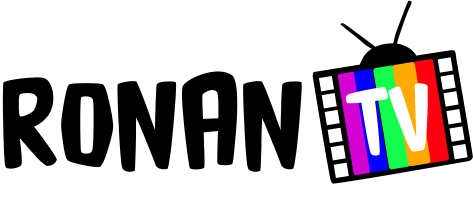 COMPANY OVERVIEW
Many brides and grooms were asking for a wedding video they could enjoy and share with their loved ones, so with state of the art equipment, including HD cameras, GoPro's and a 4K Drone, my aim is to capture those special moments in my own unique way.
COMPANY PORTFOLIO
After travelling the world these past few years and documenting my journey throughout, many friends encouraged me to use my unique filming approach and put it into a new venture. As an Irishman, I love nothing better than celebrating a wedding with family and friends and this is exactly where RonanTV began!
 I offer 3-5 minute cinematic trailers, 8-10 minute feature films, as well as 30 minute documentary-style films, including interviews with your loved ones (think 'The Office' confessionals sharing those inside jokes for you to look back on). Of course, the 'raw footage' is always available at no extra cost. I offer all day coverage as standard - That means no hourly rates and no hidden costs!
Ethically Minded
Travel - I need to get to venues easily and more importantly, on time! While public transport is widely available in London, I tend to share lifts whenever possible or practical thereby offsetting my carbon emissions.
Meetings - I use electronic communications to minimise meetings e.g. Skype or Zoom.
Editing - I use power-efficient Apple computers with top environmental ratings!
Electronic Waste - If I need to change my equipment, I try to repurpose the old equipment and reuse individual parts as a backup! I also tend to buy from suppliers and manufacturers that are environmentally conscious, those that use less packaging material and those which have strict environmental policies in place.
Final Touches - Being a videographer, it's easy to share my work with clients using Cloud platforms. As a result, I tend not to use USB or hard copies of disks. Instead, I publish the final edited versions on online video platforms, using password protected credentials!
Wedding Video Example
Travel Video Example
Send Message to listing owner