For the bride, wedding jewellery can be one of the most important parts of the wedding look. Once the dress is chosen or designed, she will be on the lookout for her matching jewels, as the right type of jewellery will be the icing on the cake and help accentuate her appearance. But there is so much to choose from, from vintage pieces to modern sparkles so it can be hard to choose.
Here are the top ten things that you should be considering when it comes to choosing your wedding jewellery.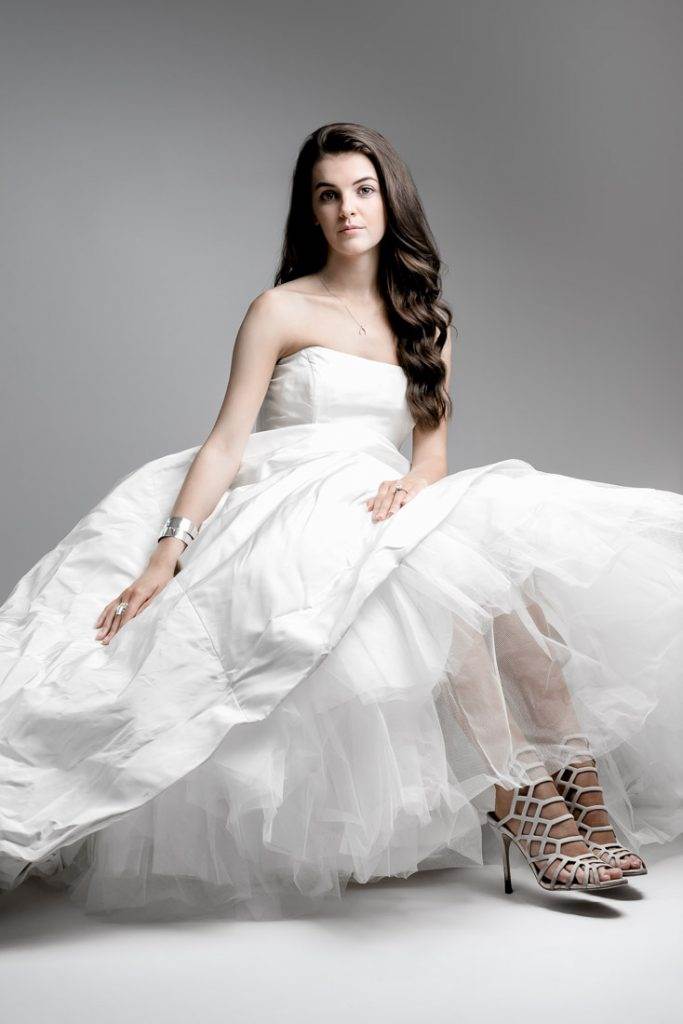 Your wedding jewellery budget
This is the most important factor. You don't have to buy jewellery that is very expensive; try shopping around before making your final decision. Fix your budget before shopping and then take a look at the different collections that jewellers have to offer. If you fix upon a certain amount it will help you make a better and faster decision for the perfect selection.
The colour of your dress
Most brides go for a traditional white or ivory wedding dress but some choose to go for unique colours to suit their style. Whatever colour you go for, you need to consider how it will complement your jewellery. If your dress is pure white, you might want silver jewellery, for example. For a cream wedding dress gold or rose gold jewellery is the best choice. Keep in mind that the rest of your jewellery will need to match with the wedding ring as well.
The neckline of your dress
This might sound like a silly one but have you ever thought about how many different necklines there are? Here are the different types: halter, narrow V neck, high neck and asymmetric.
If your wedding dress has any of the above you are best choosing a pendant necklace, preferably something that is delicate. If your dress has a wide neckline such as a deep V-neck it is best to go for a bold statement, as it styles well with a strapless wedding gown.
The style of your hair
When deciding on your wedding jewellery you must consider how you are going to style your hair, whether it be up or down. If you opt for an 'up-do' then statement earrings are a must, such as large chandelier earrings that add the right amount of sparkle. If you are wearing a big necklace however it is good to pick earrings that will not overpower this. A simple stud will look dainty and elegant.
If your hair is down, a statement necklace paired with small earrings is a good choice. If you don't want to wear a necklace, then you should ideally pick earrings that stand out.
Heavy or lightweight jewellery?
This will be based upon what you find the comfiest, whether or not you can carry heavy jewellery effortlessly, or if lighter jewellery is the best option for you. Although heavy jewellery is beautiful it's not something that everyone can handle and sometimes it can appear heavy on your look. Before buying anything it is best to think this through and go and try some different pieces of jewellery.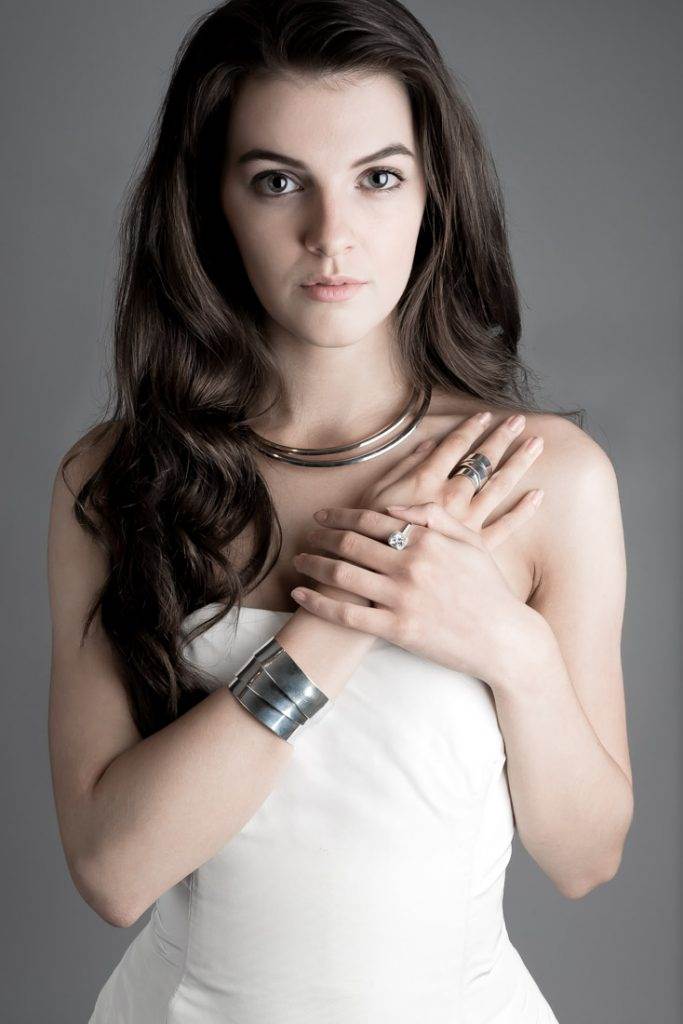 What compliments your headpieces
Headpieces such as tiaras and jewelled hair clips are all about personal preference. Wedding fascinators are an option for brides who choose not to wear a veil. As these are statement pieces all on their own, additional hair jewellery is not needed. You should be conscious of the style of your hairpiece and make sure that it complements your gown and other pieces of jewellery.
Don't get overwhelmed
If deciding on your wedding jewellery is becoming difficult then focus your search on just one piece. Find something that you just absolutely adore and wear that. If you don't usually wear jewellery, then this is usually your safest option. A simple pearl or diamond stud is always a classic choice. Sometimes less is more.
Choose quality
Make sure you buy your wedding jewellery from a trusted jeweller to ensure that you get the best quality pieces. Again this doesn't mean you have to spend big money – you just need a jeweller that offers a certificate of authenticity with your purchase. This is a sign that you are purchasing something of good quality. When purchasing jewellery online, high-quality jewelery photography is a significant marker of a trustworthy jeweller, and it helps you make the right choice.
Diamonds are cut in three different ways; you will want the cut of your diamond to be good because this helps to determine the brilliance within the stone, which essentially describes how much it sparkles.
Gold, silver or platinum?
Gold is a preferred metal for wedding bands because of it more delicate and it tends to keep lustre for much longer than other metals. Platinum is durable as it is heavy, and silver is the most affordable choice but it tends to lose its shine quicker than gold. It is advisable that whatever jewellery you choose, it matches your wedding band and engagement ring.
Matching your style
You are more than likely going to be wearing your wedding jewellery for years after the wedding, so pick things that are sure to fit in with your style in the long run. You might even choose to pass the piece/s onto a family member further down the line because bridal jewellery is usually a treasured heirloom.
Remember, it is your big day and choosing your jewellery is as important as anything else in your wedding. A good jewellery collection will make you look even more beautiful, so take your time, and most of all, enjoy it.
Editorial images are from Heidi & Co.