Not every couple wants a huge wedding packed full of styling and detail; some want a minimalist wedding affair. Today we are sharing a styled shoot with a minimal feel – they eat pizza (that looks so yummy!) and the details are simple. But by simple we don't mean boring! The industrial touches, the leather details and the no fuss dress look fabulous.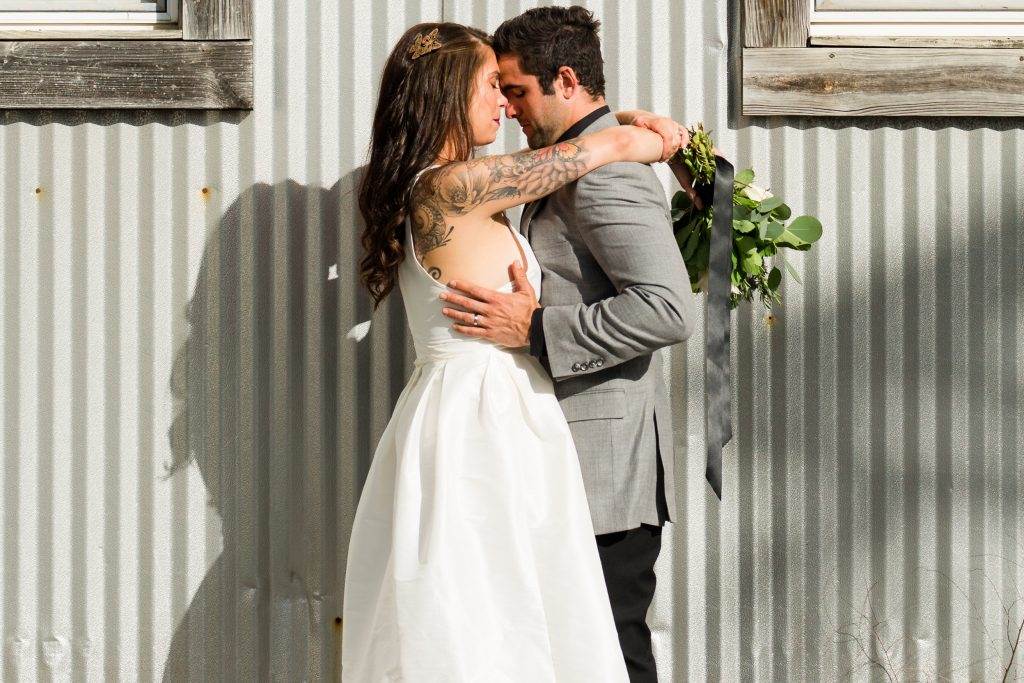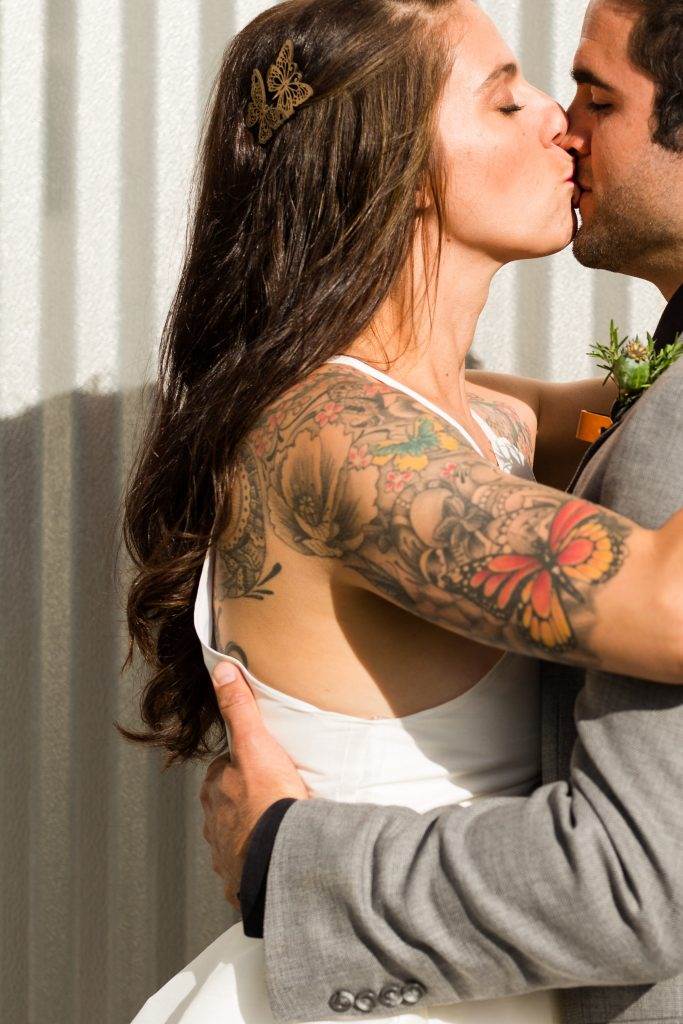 We caught up with the photographer, Christy McKee to find out more about the inspiration behind the shoot.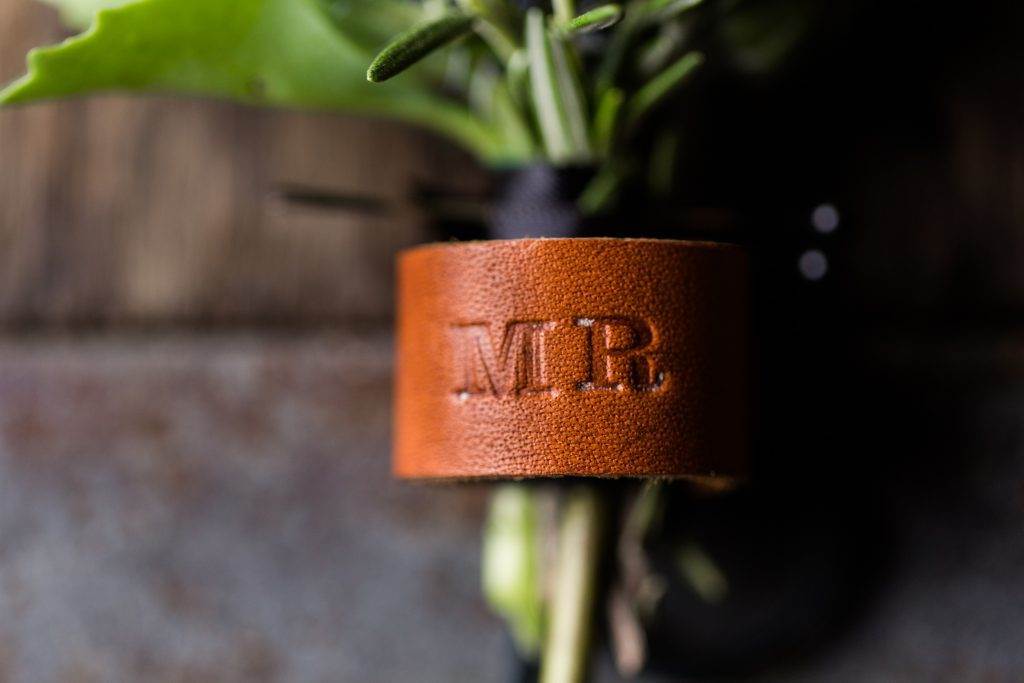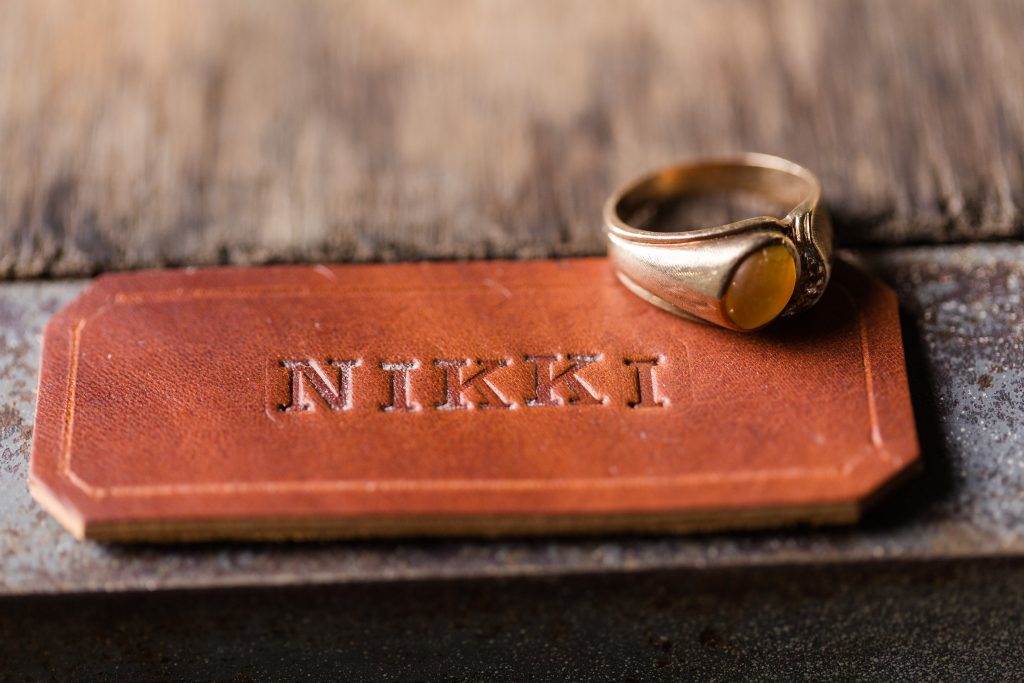 "This styled wedding was created to show brides how to have a stylish but minimalist wedding. We also wanted to show a more modern and industrial style full of color, shadows, and emotion. We love the idea of the minimalist bride making a statement by creating a mood instead of using an abundance of details she keeps it simple, real, and meaningful. A simple but delicious chocolate torte, simple but elegant invitations printed on velum paper with linen, a bouquet full of greenery, and a custom two piece dress."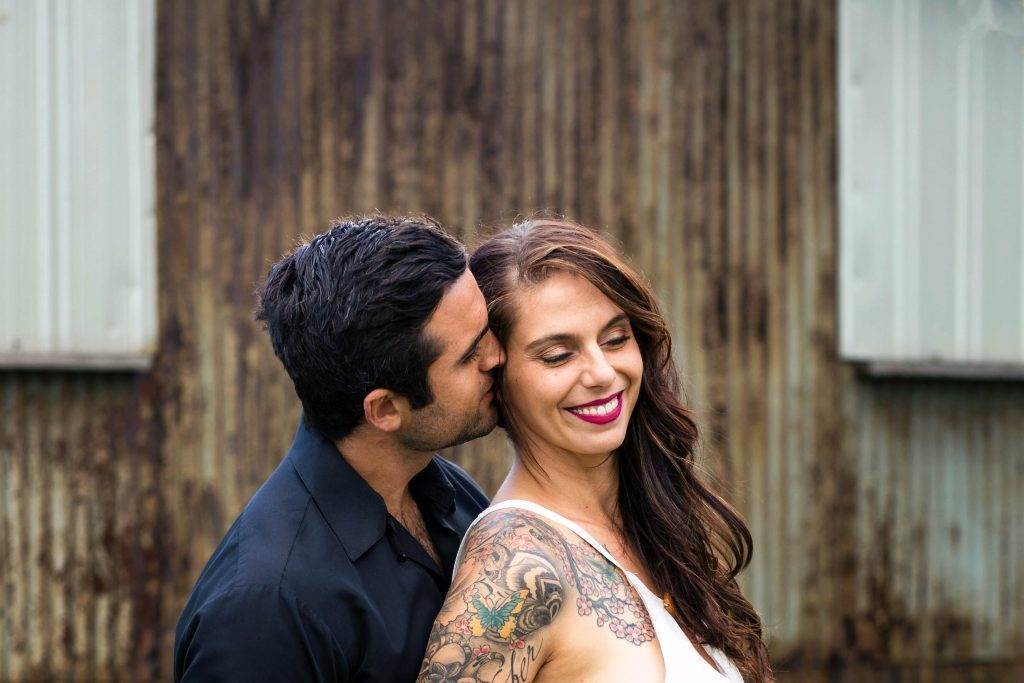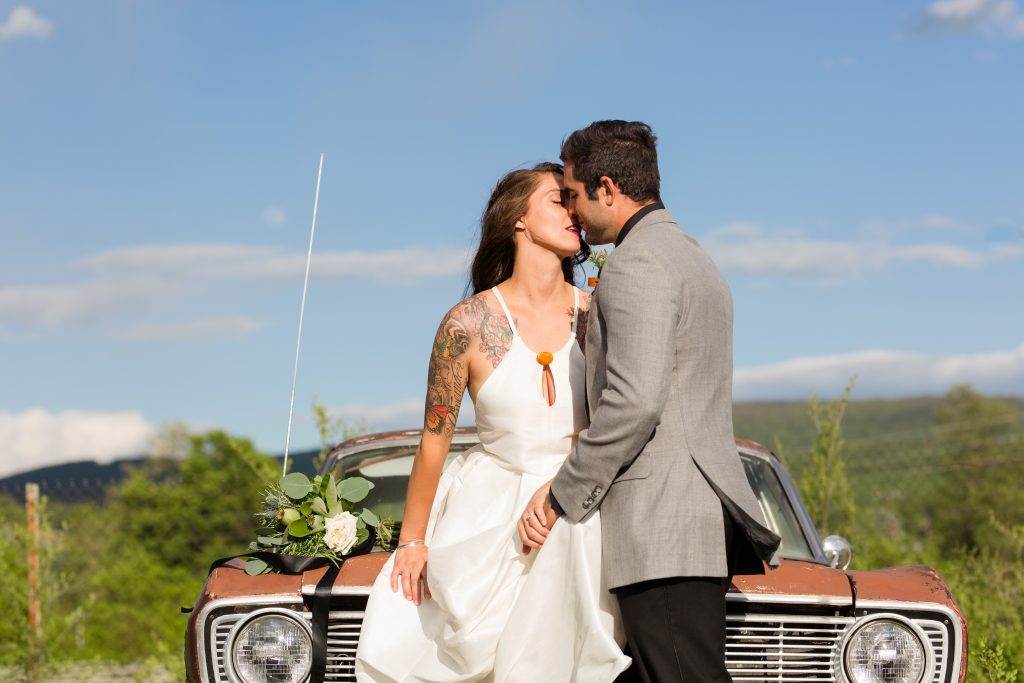 The dress designer Greta Kay continues, "Nikki's two piece wedding dress was minimalistic and designed to accentuate her body art. It was made of organic silk and lined in cotton. The crop top featured a keyhole embellished by a natural amber stone. The racer back, allowed her tattoos to really be a part of her overall look. The skirt was an a-line box pleat style with a high low hem. Yannick's black shirt and black trouser coupled with the gray sports jacket celebrated his relaxed style and played up his bad boy image."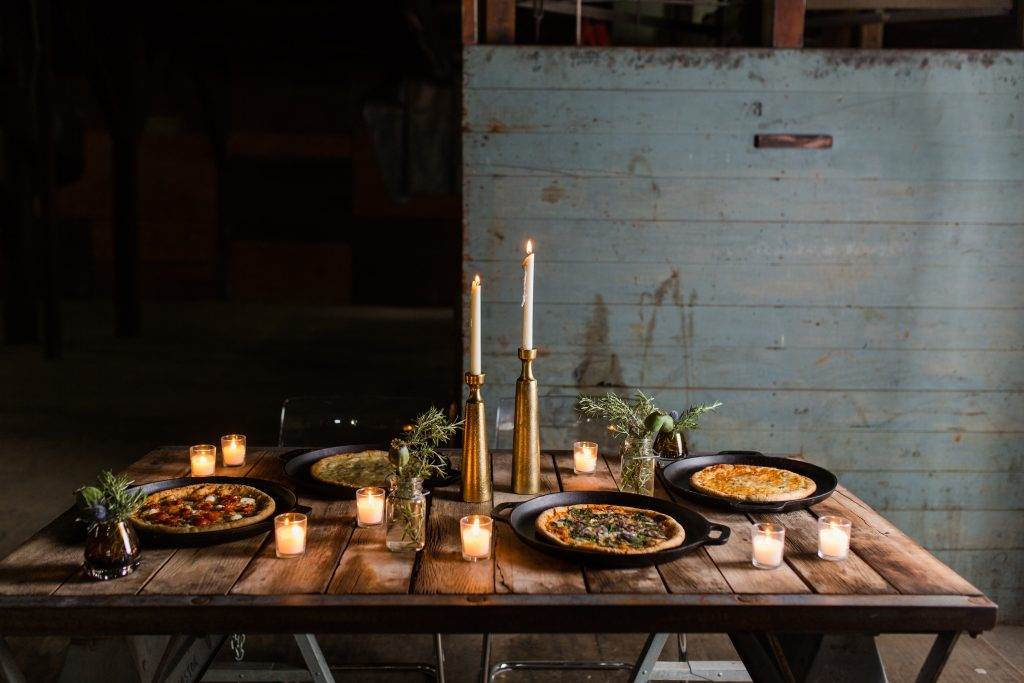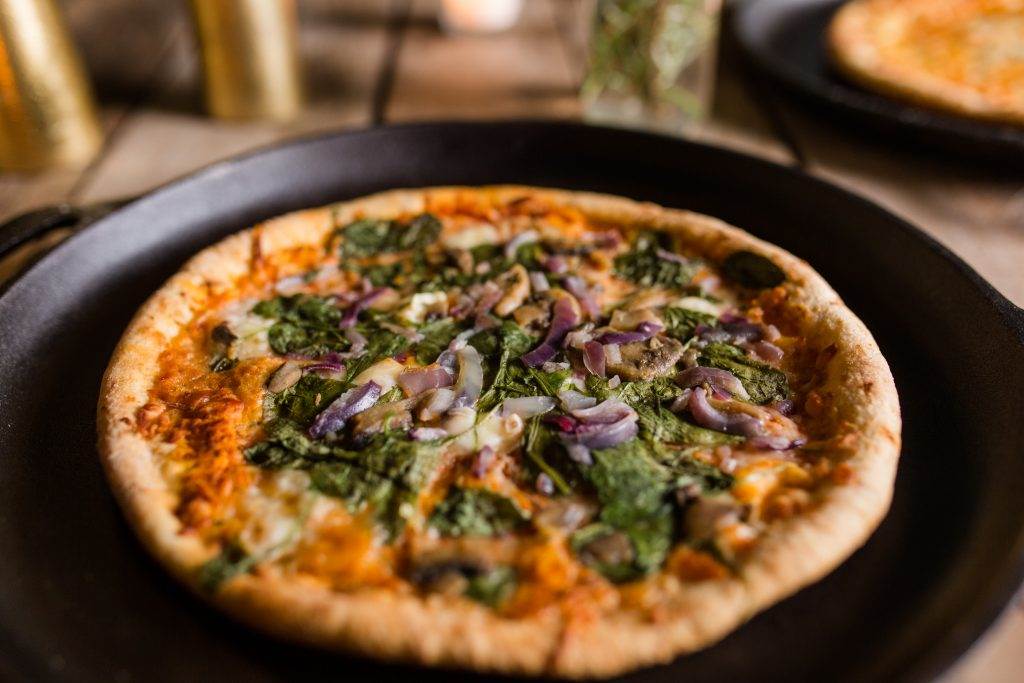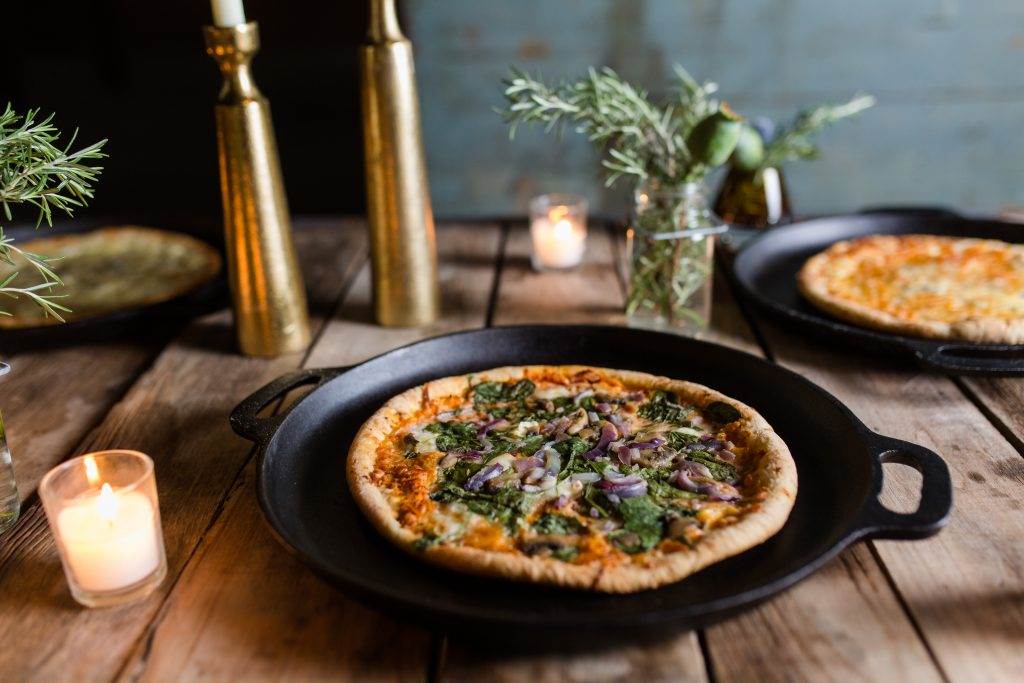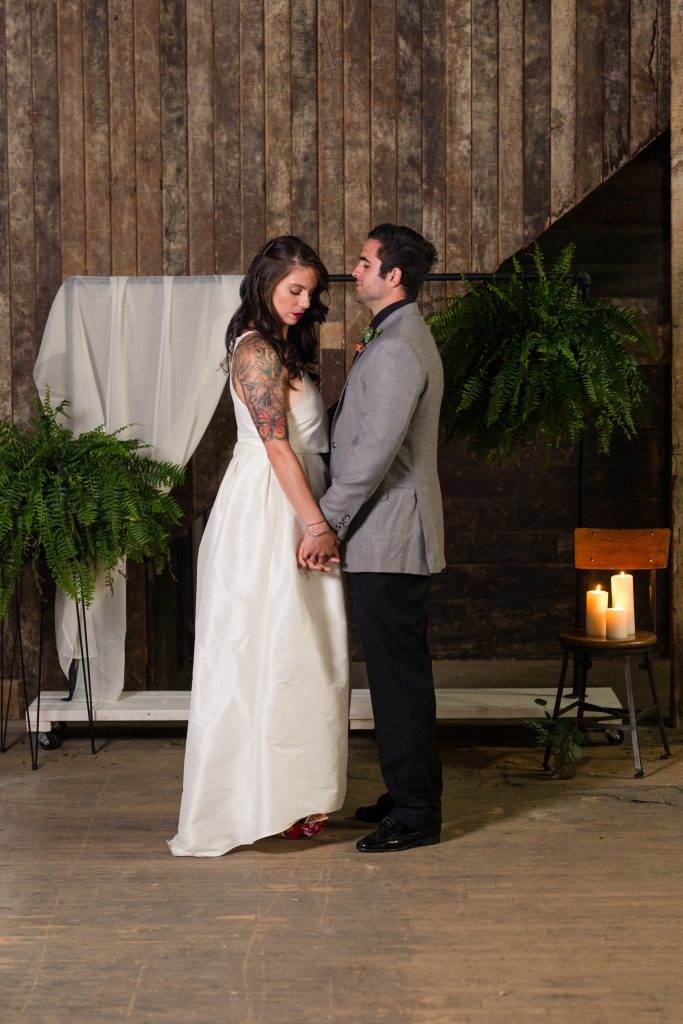 "We also wanted to show a bit of an edge which is why we selected this newlywed couple to model. Both being in the wedding industry feel there weren't enough "real" couples representing their style."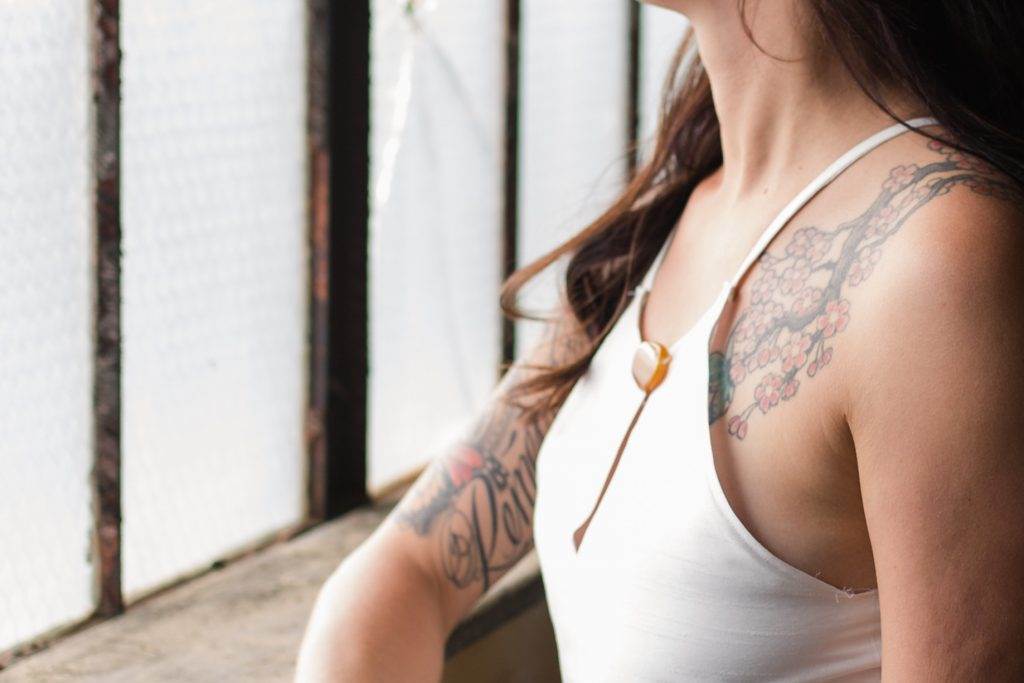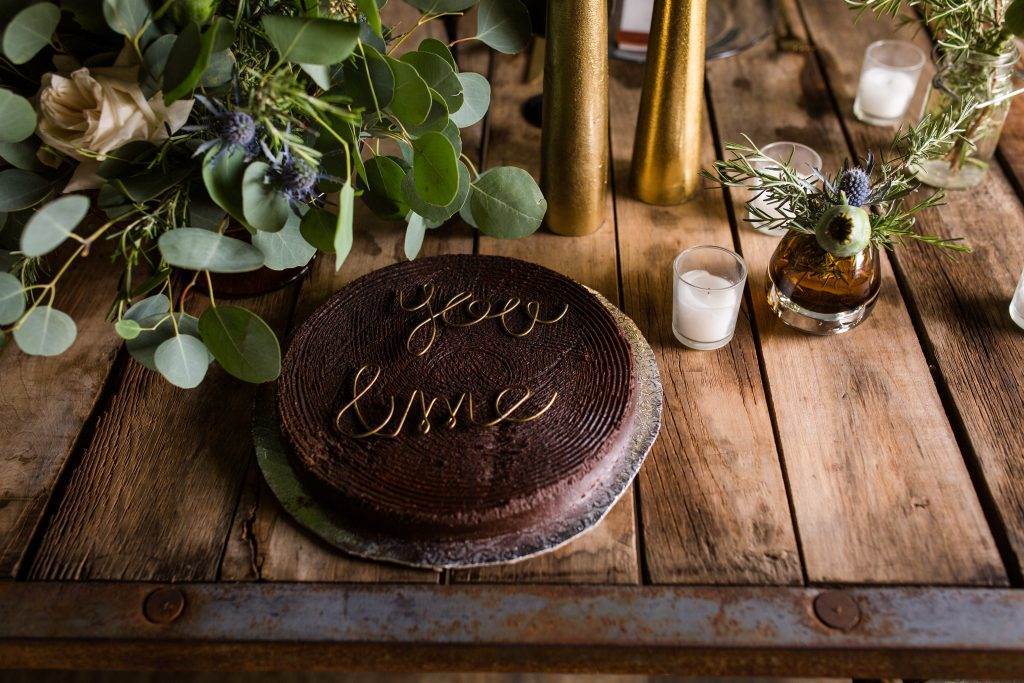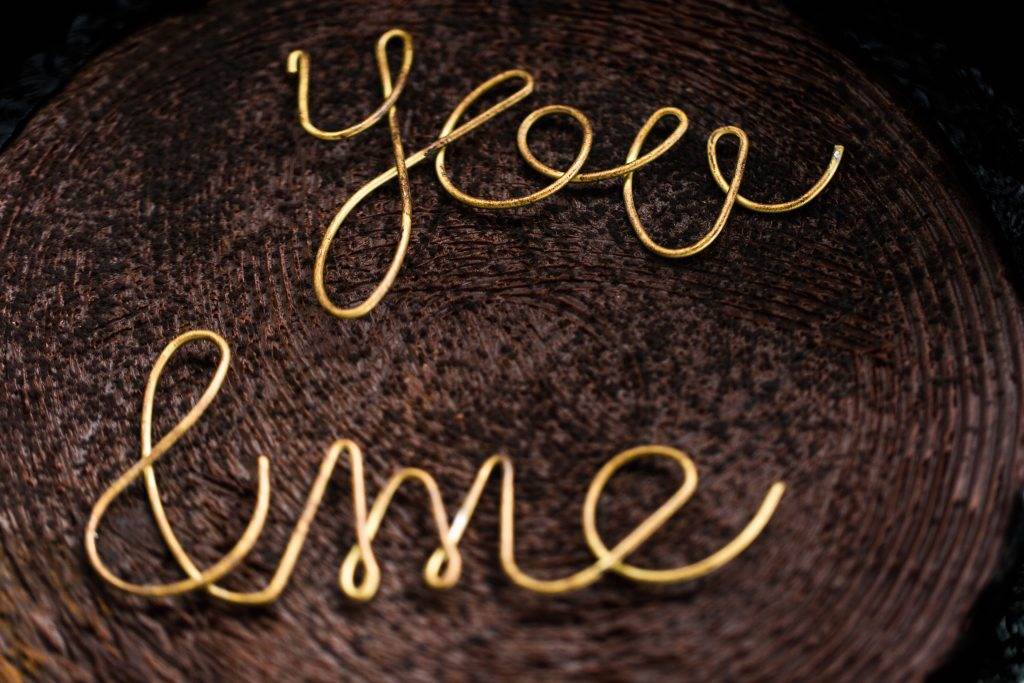 When I look at these images, it makes me wish I could go to this wedding. A wedding this minimal makes me believe that every detail matters to them, and that the day would be about them and not what everyone wants or expects. And let's face it, a wedding with a chocolate torte and pizza sounds lush!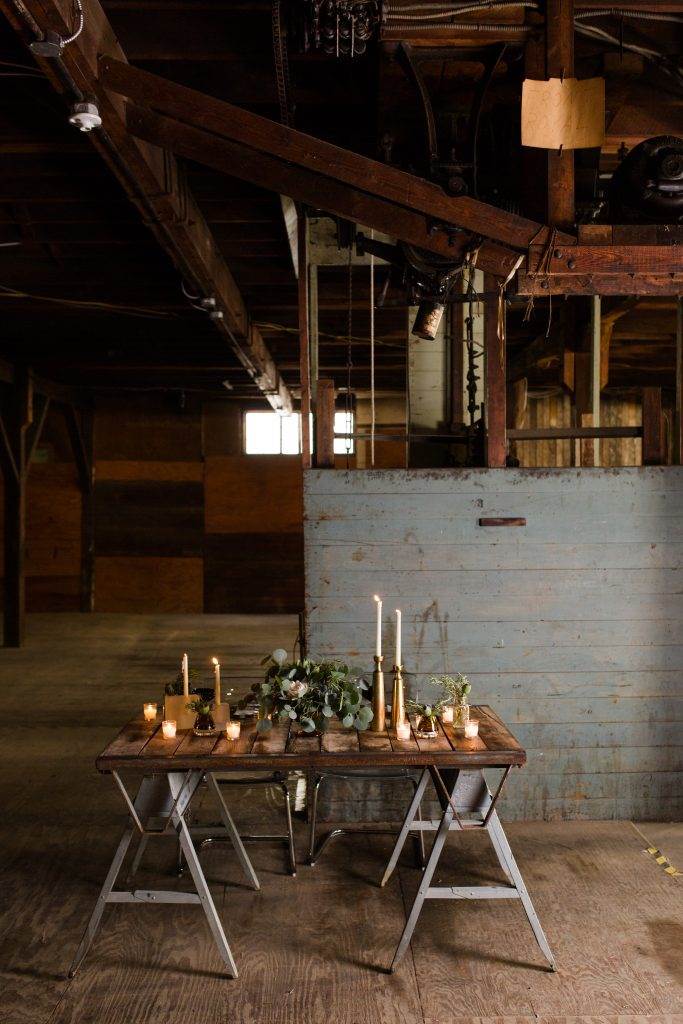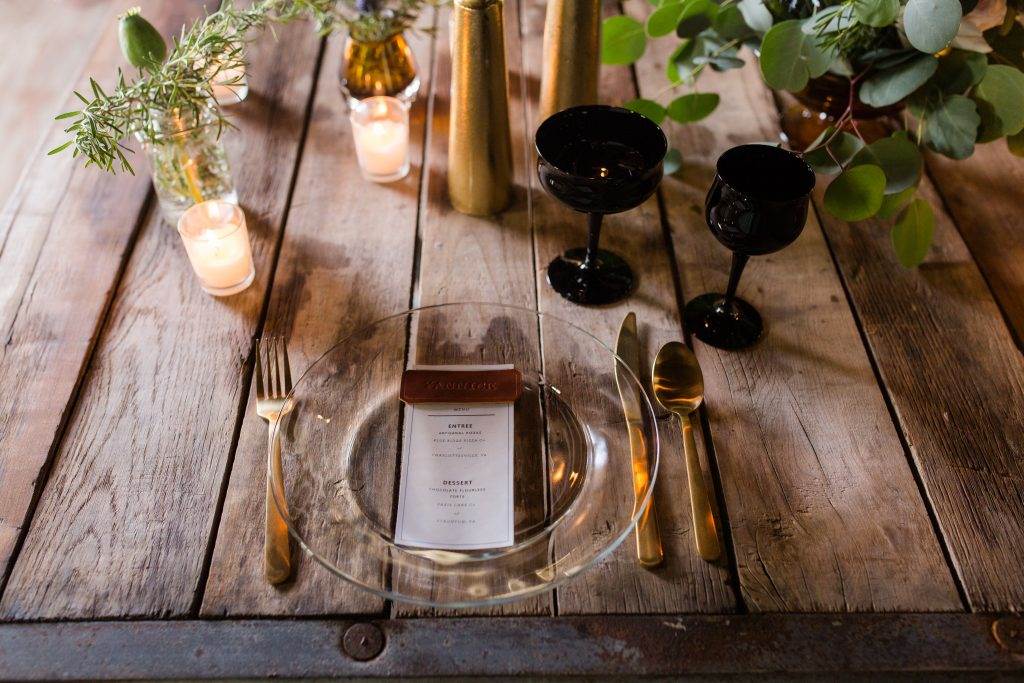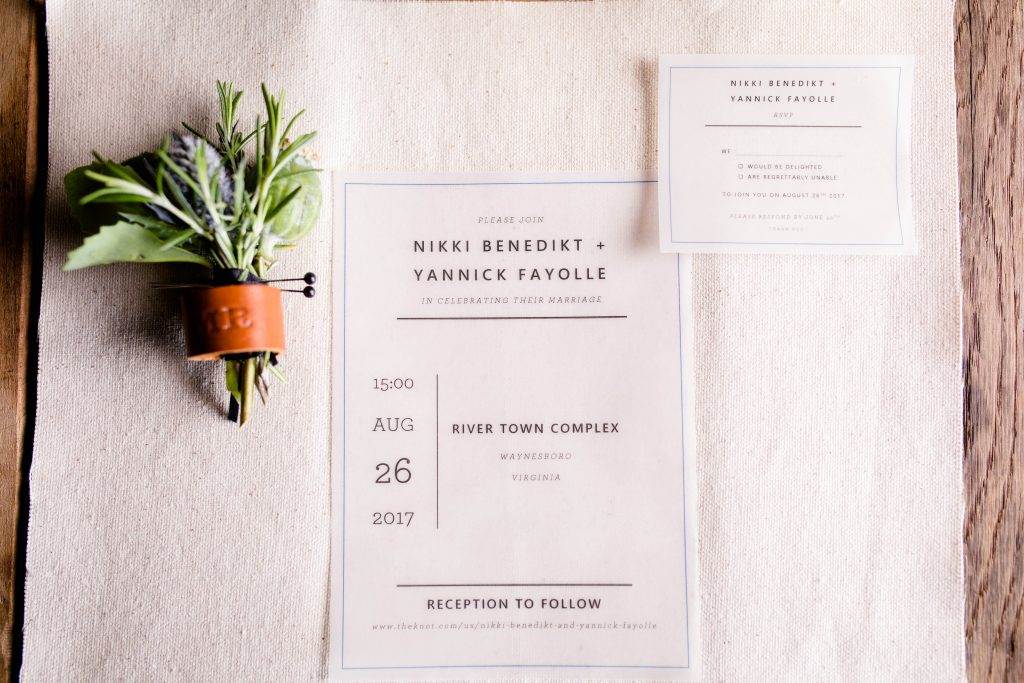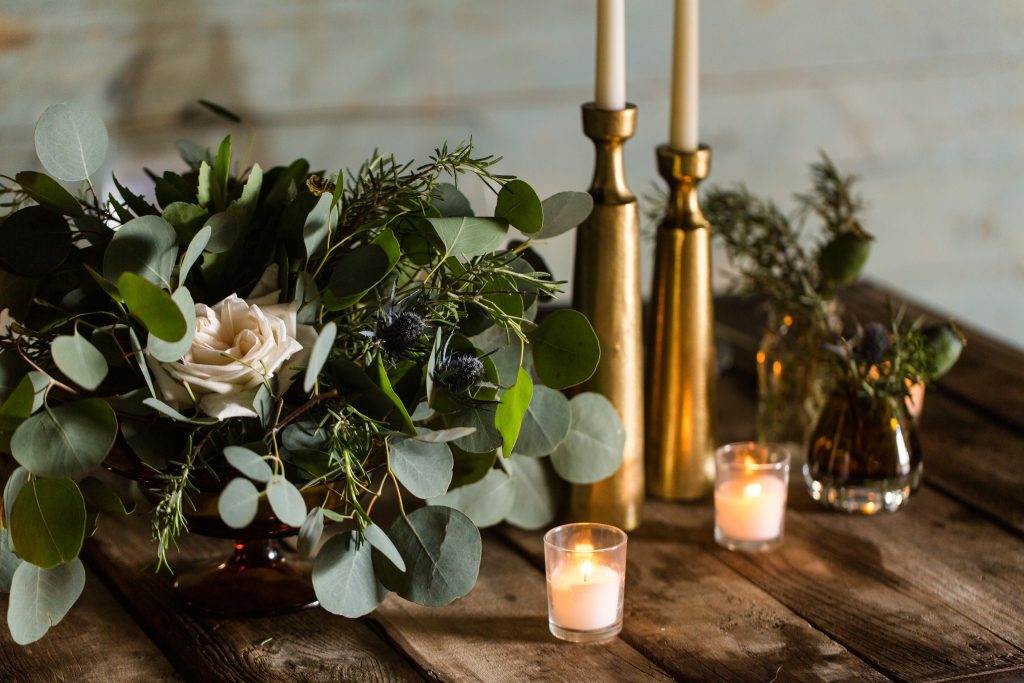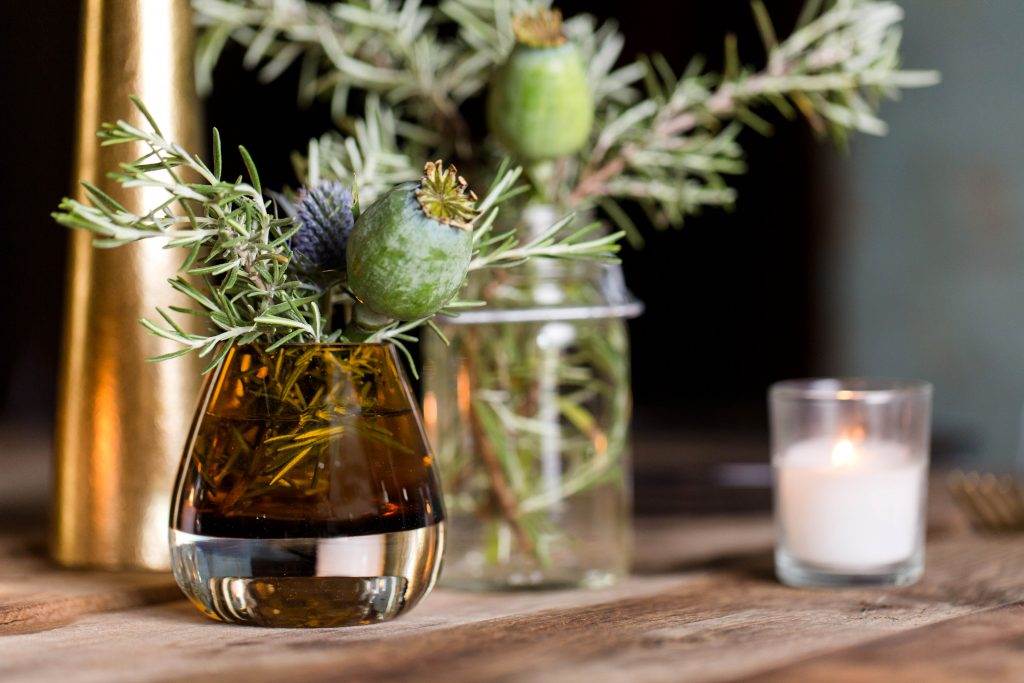 CREDITS:
Photography: Christy McKee Photography
Design and Flowers: The Faded Poppy
Dress and hair piece: White Dress by Greta Kay
Hair stylist and Makeup: The Spot Beauty Shop
Suit: Paul Morrell Formalwear
Leather bracelets and Bouquet wraps: Etsy
Catering: Blue Ridge Pizza Co
Cake: Paris Cake Company
Models: Nikki Benedikt and Yannick Fayolle