Turkey has always been a popular destination for newlyweds; it's a beautiful and romantic country with a long history and rich culture. There are dozens of romantic trips if you're having a honeymoon in Turkey, as well as numerous relaxing and beautiful ones, which are just what a couple will need after all the months of wedding planning.
The best way to go is to obtain an international driving license for Turkey and explore it in your own vehicle at your own pace. If you rent your vehicle, you'll be able to pay enough attention to each destination and come back to those you enjoy the most. Here are some must-see places on your trip.
Golden Horn – Visit Just to See the Sunset
There are countless reasons to see Istanbul with its museums, bazaars, and bustling streets, but a newlywed couple should come just for seeing a sunset at the Golden Horn. The skyline of a city that spans two continents is most beautiful at sunset. It descends on the down of ancient churches and mosques, creating a tranquil image you'll cherish forever.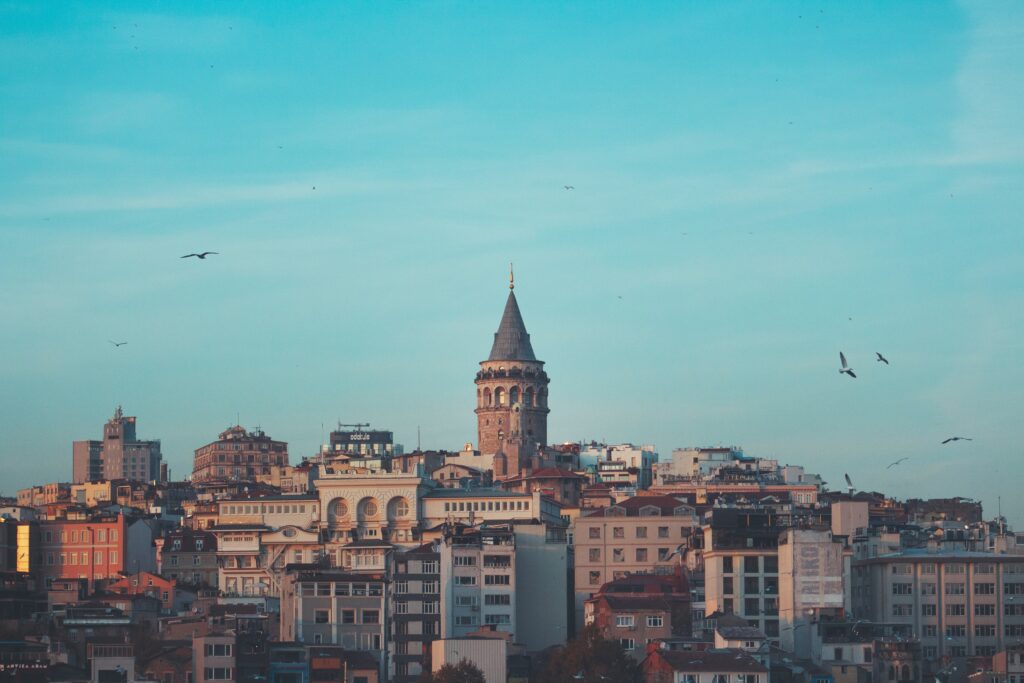 Butterfly Valley – A Honeymoon for the Restless
The valley located in the Fethiye region gets its name for the rare species of butterflies that live in it and that remain preserved and explored by scientists. It's also the best place to visit in Turkey if you're up for hiking, snorkeling, and diving on your honeymoon.
The valley remains unspoiled in its natural beauty even though it's visited by countless adventurous travelers coming in from Olu Deniz by renting a boat. Canyons can be explored in a long, but rather pleasant and easy hike for couples.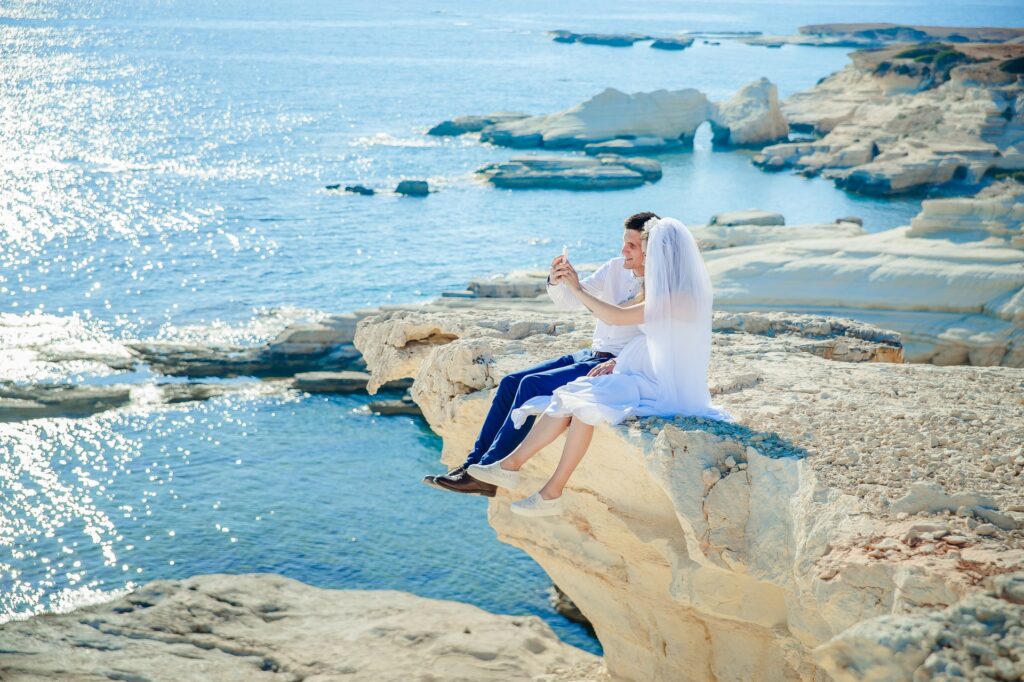 Antalya – A Quiet Getaway
Antalya is what most tourists imagine a quiet getaway in Turkey will be like. It has everything you may expect a romantic trip to have. The resort itself is beautiful and colourful, and you can spend a day or just wander through the streets and visit monuments such as Hadrian's Gate.
It's also a beachside resort, with a perfect shoreline, and enough places to go rafting and swimming. A harbour city is a mixture of different cultures and it's shaped by a dynamic history of Turkey set where Europe meets Asia.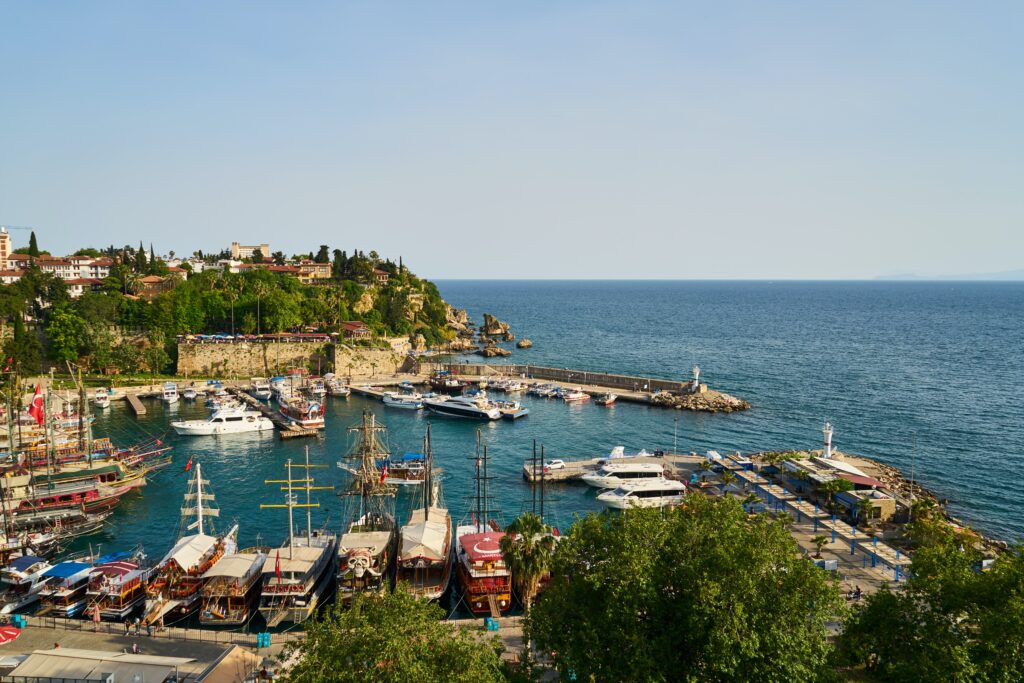 Bodrum – An Exciting Night on the Town
Bodrum has amazing beaches and plenty of luxurious resorts, but it's most well known as a partying destination in Turkey. The city also has some of the most famous museums and art galleries in the country and a visit to it wouldn't be complete without checking out Zeki Muren Arts Museum and the famous Bodrum Castle.
Nightclubs and restaurants in Bodrum are too many to count and if that's your inclination you can spend the whole honeymoon going from one exclusive party to another. Local fine dining culture is also amongst the best in Turkey and you should definitely indulge in the cooking of Bodrum chefs.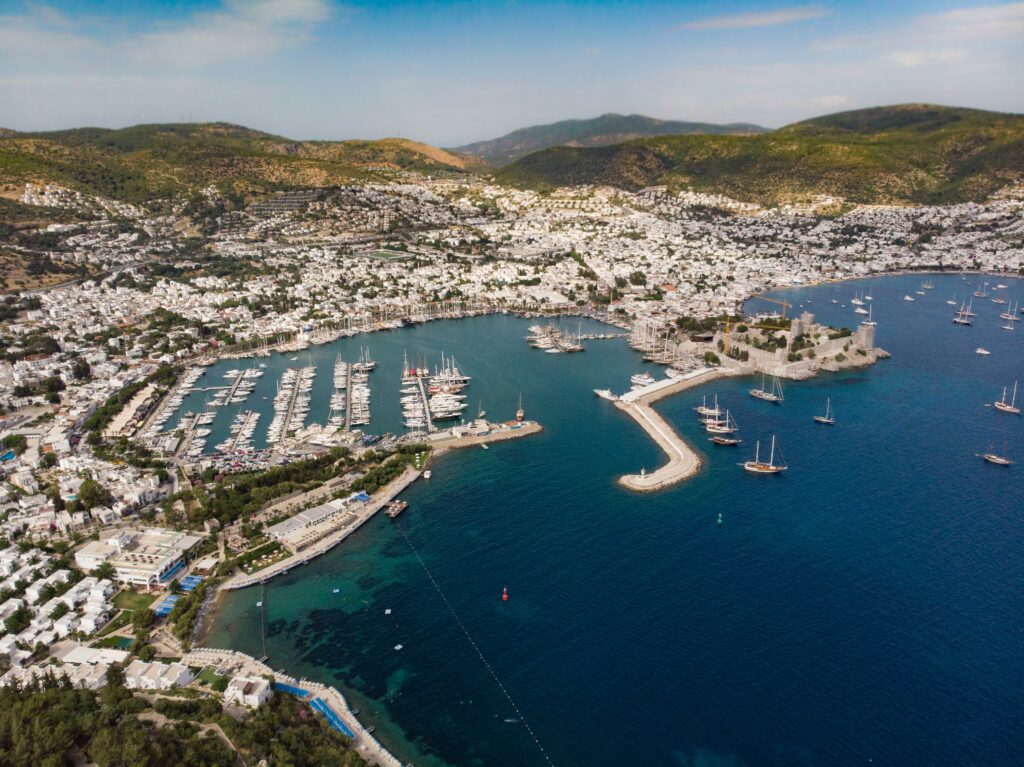 IF YOU FOUND THIS USEFUL WHY NOT PIN IT?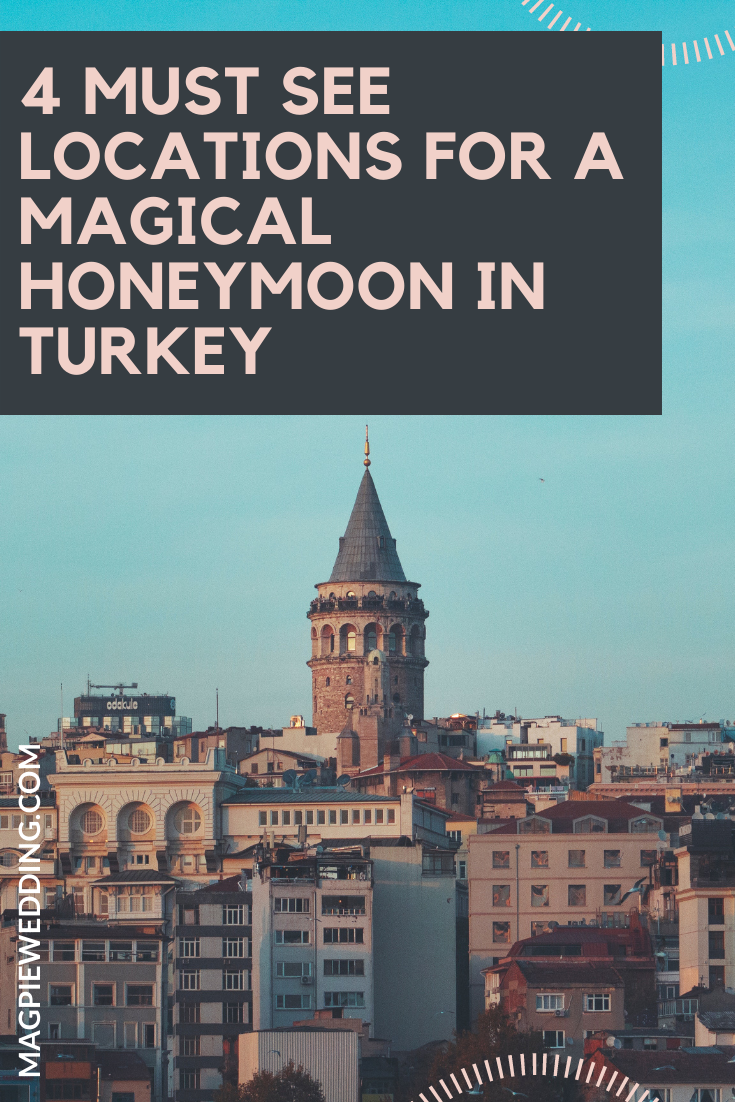 For more honeymoon ideas read our articles here.
This is a collaborative post