The Ethical Wedding Show is in London for autumn 2022 on October 23rd at the Ecology Pavilion in Mile End. It is a show for eco, ethically-minded couples who love the planet as well as each other, and we're super excited to share more information on what is happening on the day so stay tuned. For every ticket sold, £2 will be donated to The Campaign Against Living Miserably, charity number 1110621 (you can read more about them here), and you can have an amazing day out, support this amazing charity and GET YOUR ADVANCE TICKETS HERE!
This show is a bit different from our other shows and what you may have experienced at other shows. It is packed full of talks, seminars and workshops as well as awesome suppliers. We want you to come along for the whole day (11-3) and immerse yourself in wedding planning. Listen to the talks, ask questions, get advice and get planning. Here's what is happening:
The inspirational Olivia Knight from @patchwork_wedding will be sharing how to have an eco-sustainable wedding. Patchwork is a planet-before-profit organisation with a mission to save life on planet earth. Specifically, challenging our addiction to consumerism and the obscene amount of waste associated with gift-giving. They use their technology to bring people together to celebrate and support each other and stop unwanted gifts from ending up in landfills.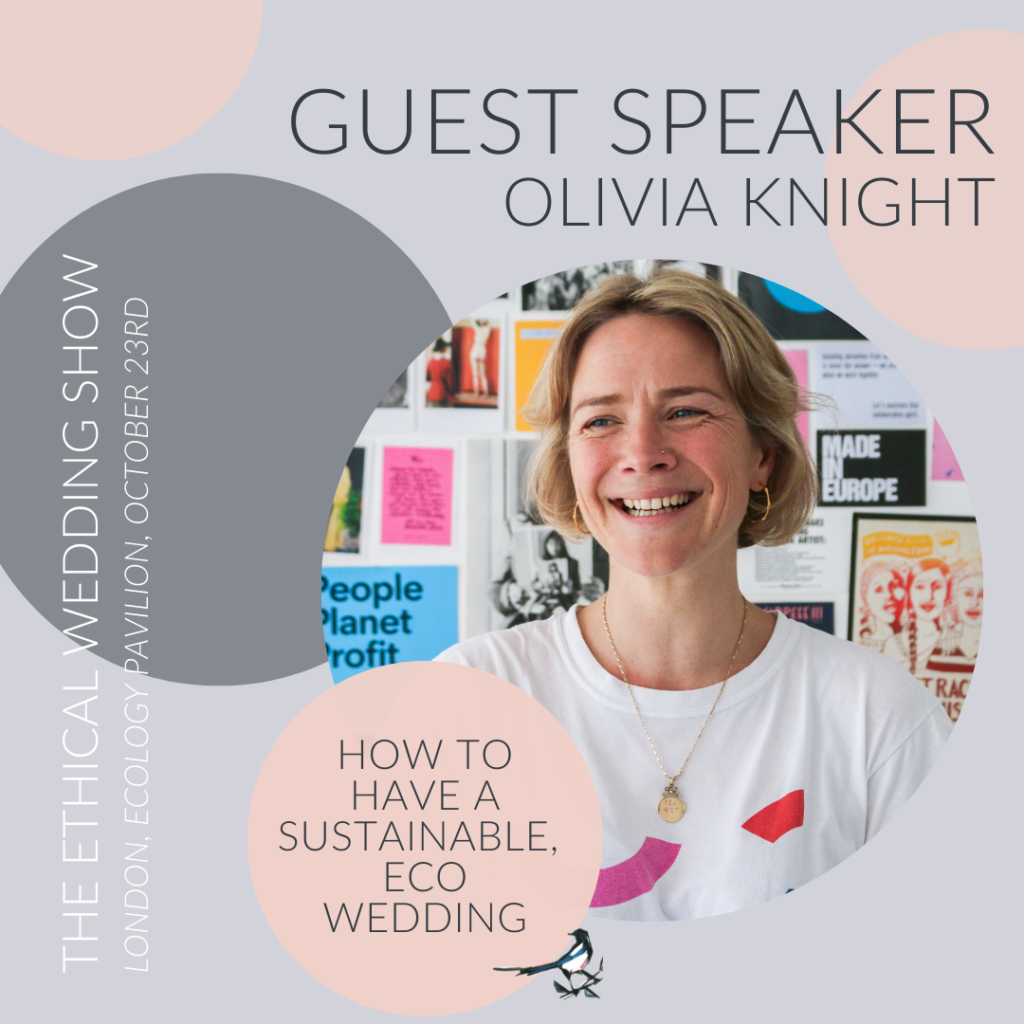 Luxury wedding planner Tichea Brade of @carmelaweddings will be sharing how to plan the wedding you want, not the wedding that everyone else wants… big YAAAAAS to that! Tichea is an expert at balancing the need to embrace current trends in a design-led& super stylish manner. She has extensive experience in events for all occasions. Combined with a great eye for design, and flawless organisational skills she creates stunning luxury weddings, that are planned to perfection. She loves to introduce design elements from eclectic sources to complement her fundamental belief – real style never goes out of fashion! And with her roots firmly in entertainment, she really does know how to put on a great party!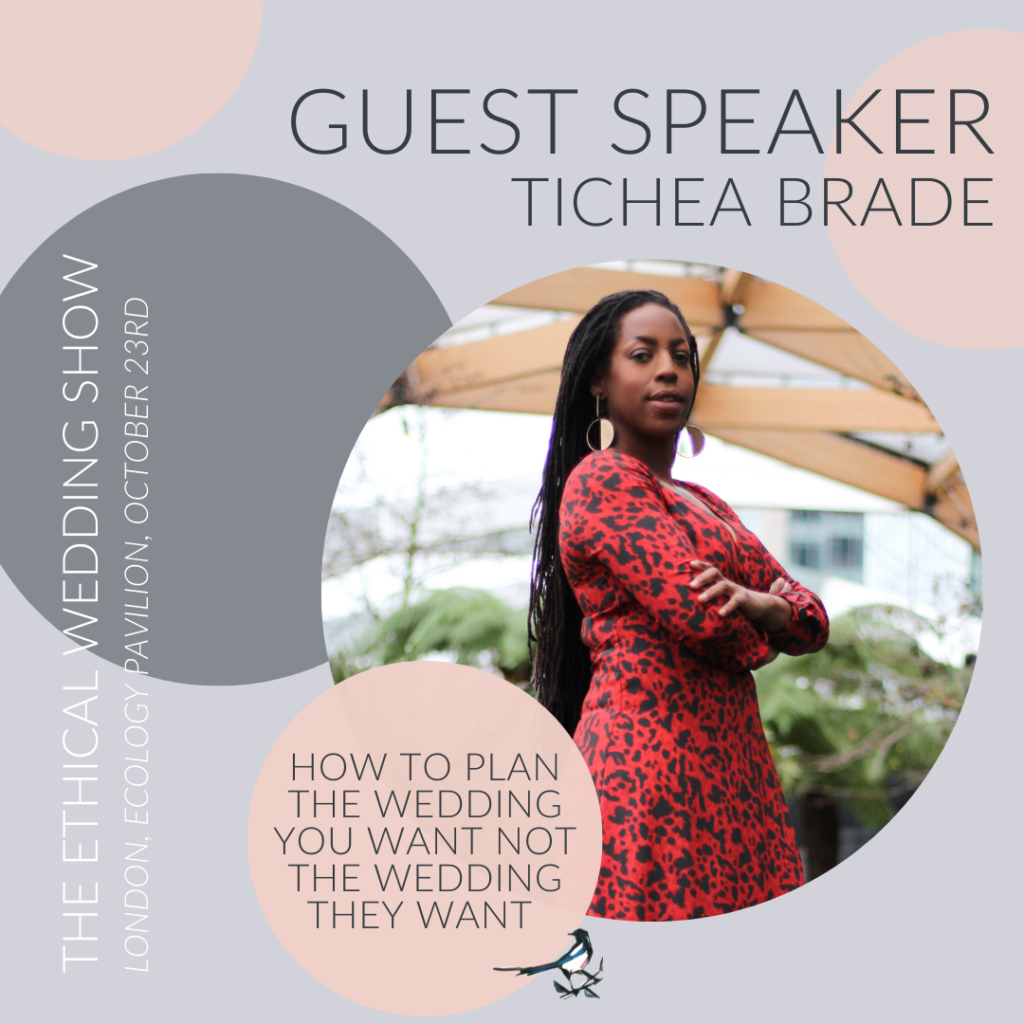 Nikki and Ellie of @cambridgemakeupartist will be talking about the bits that really matter when it comes to our skin! We didn't want to just do a talk on how to do a smokey eye, we asked and listened to the things that really bother you, our readers when it comes to your skin and working with spots, scars and rashes that develop on the lead up to the wedding was the main concern. It's beauty advice that matters. Come and get their expert advice!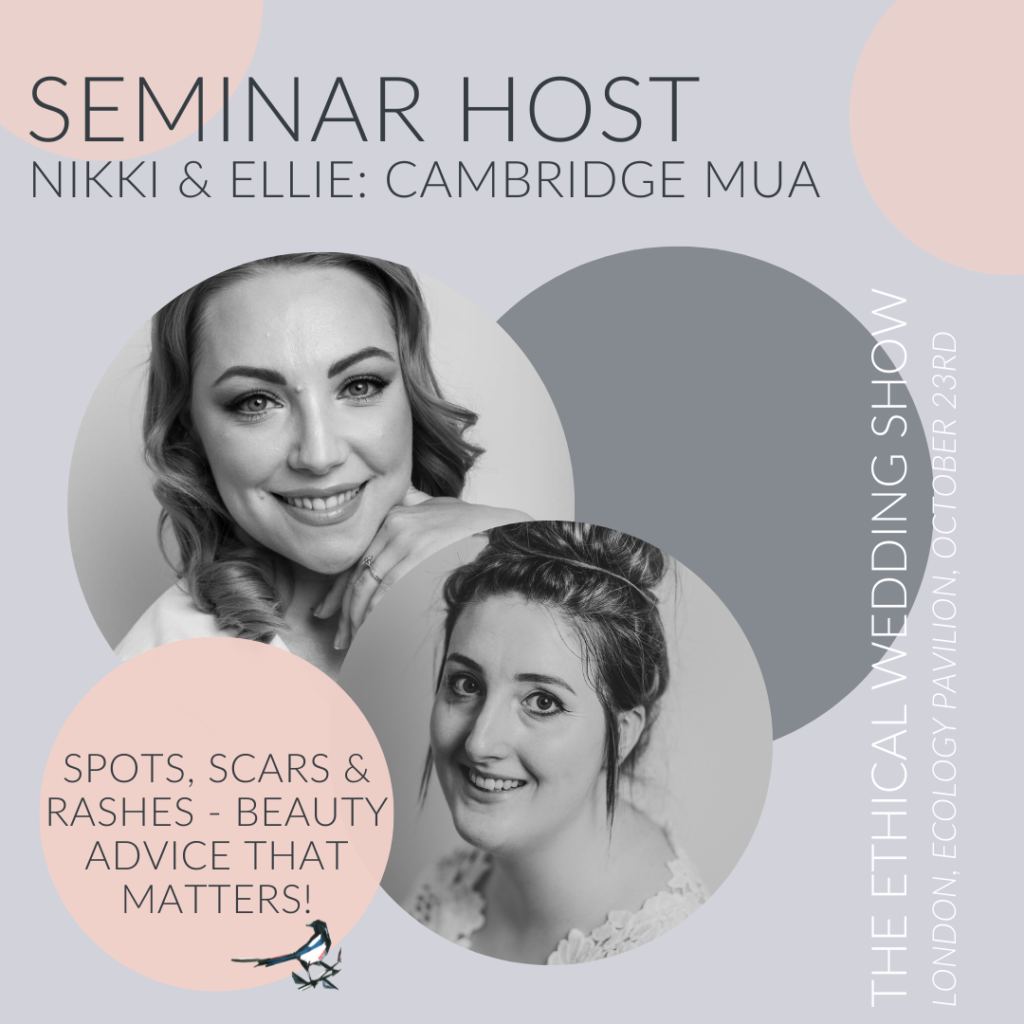 Kristina from @bridesdogood will be talking about how to have a body-positive wedding dress experience – something all brides deserve but alas don't get! Brides do Good is an ethical and sustainable bridal brand based in London that donates 1/3 of its profits to charity projects empowering women and working to end child marriage. One dress sold can support 10,000 days of education for girls. Their brides help change the world with every step they take down the aisle.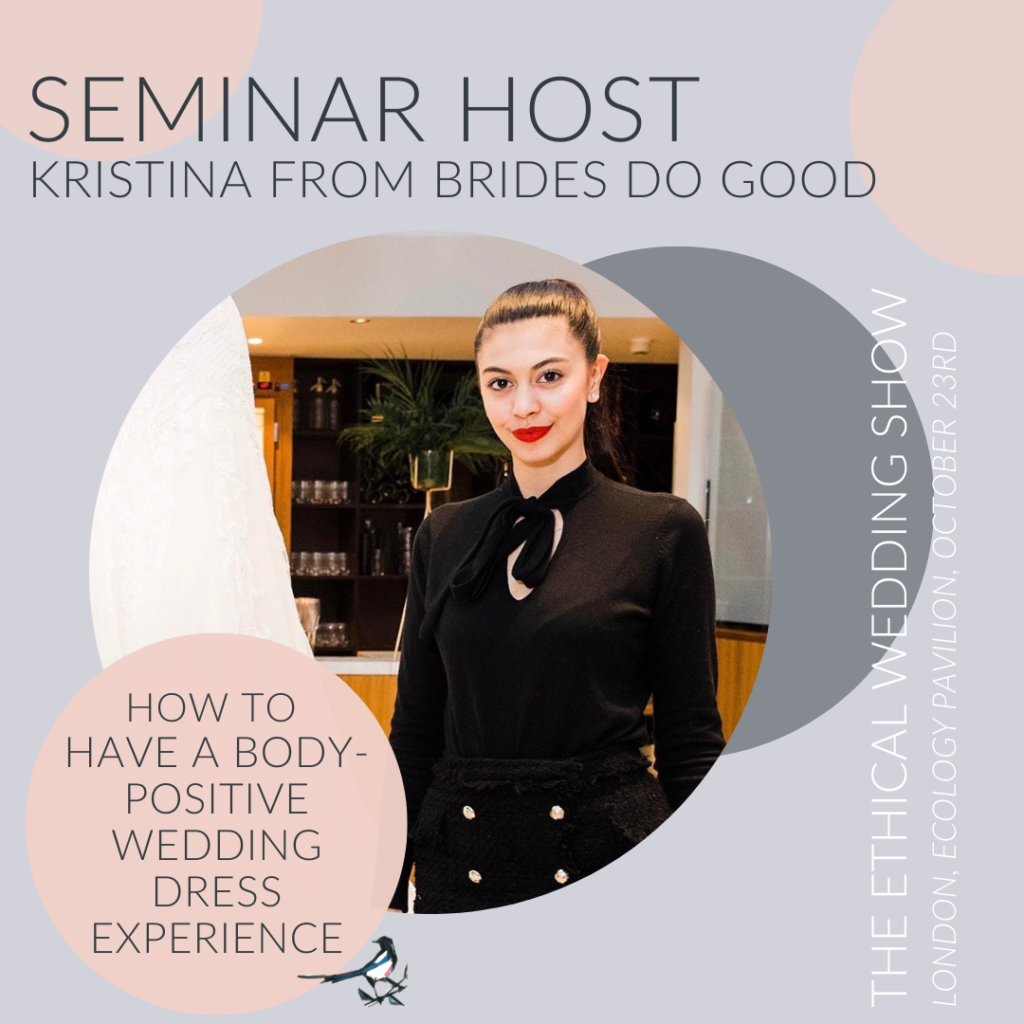 How To Keep The Magic Alive After The Honeymoon: with Ali Moore
@alimoorebemoore is a relationship therapist and coach, that helps you to live and love your relationships! She'll be talking about the very important bit, THE MARRIAGE and how to keep the excitement alive after the wedding and the honeymoon is over! We can't wait to hear all the amazing advice she has to give!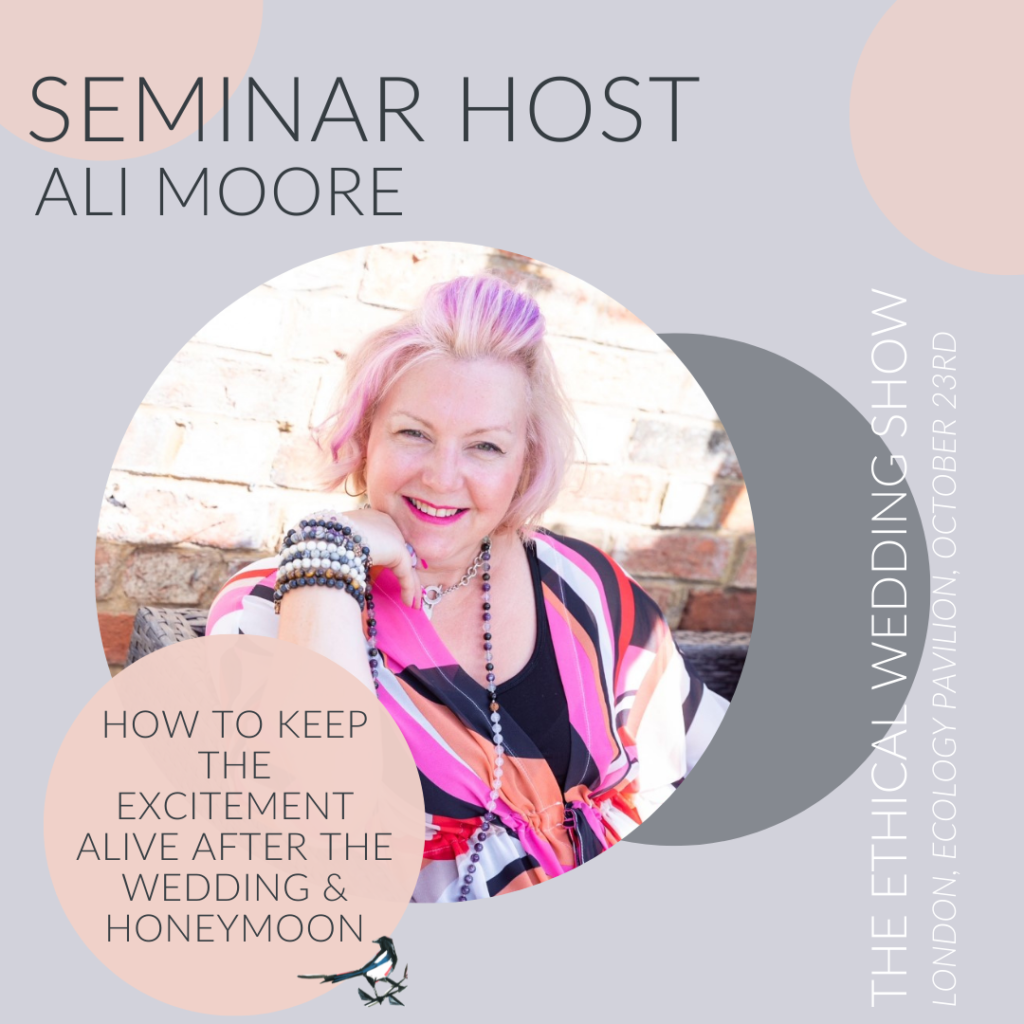 Don't Forget The Non Drinkers: Vegan Mocktail Making Workshop: with Align Events
Non drinkers at weddings often are given a juice or a cola…and have to watch everyone else enjoy their fancy cocktails or champagne! We have two workshops throughout the day where Yaz from @align_events_ will be sharing how to make fabulous vegan mocktails that everyone else will want! Align Events is an alcohol free cocktail bar serving London and The Cotswolds.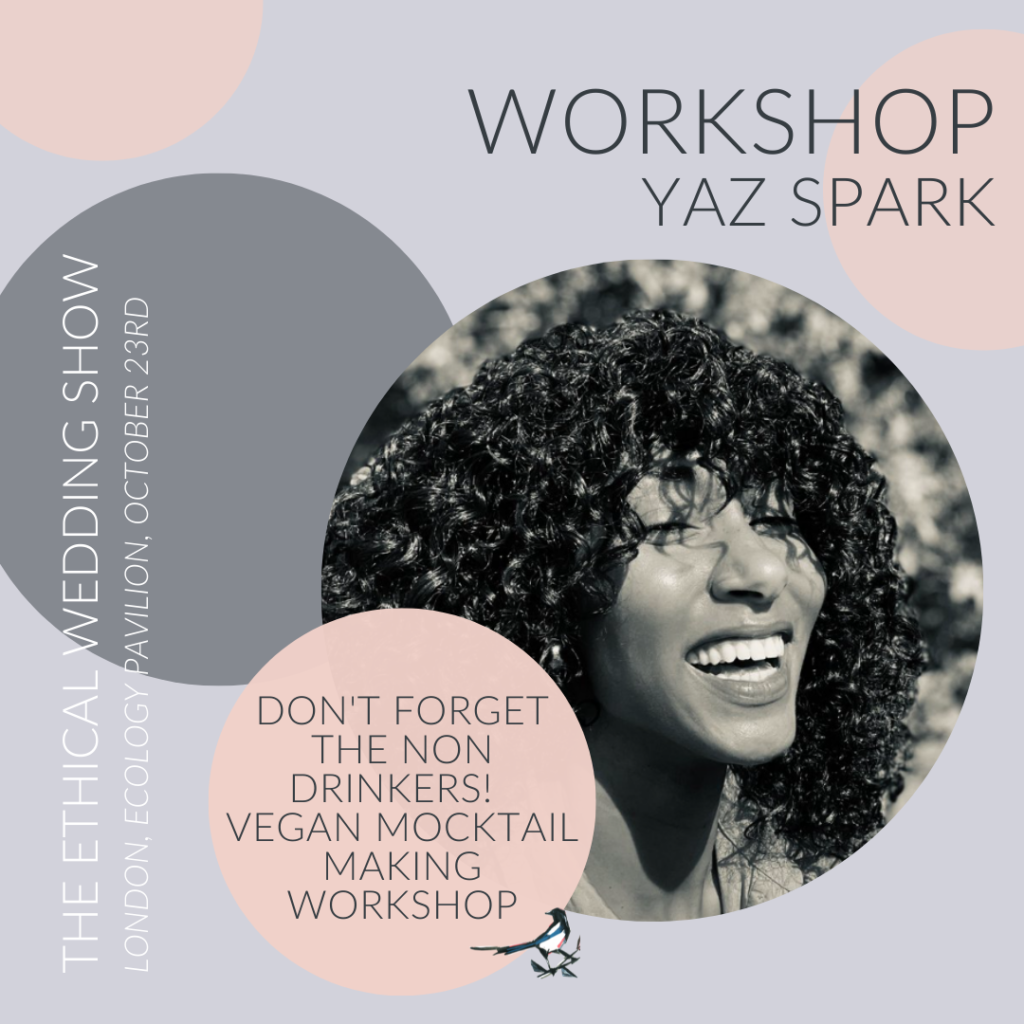 Look Around The Venue: The Ecology Pavilion
The Ecology Pavilion is in the heart of East London and is a large modern venue in the natural surroundings of the Ecology Park which was designed with sustainability in mind. The building is buried in a grass bank giving it beautifully natural surroundings and the perfect space for your wedding too! It's 20 minutes from the City and West End on the Central line and a 10-minute walk from Mile End Underground Station. Come and see how beautiful it is for yourself and do some epic and informative wedding planning whilst you're there!
We look forward to seeing you there!