With the wedding season fast approaching, there is only one thing on bridal retailers minds and that's SHOPPING… An event in the bridal boutique calendar that is not to be missed, a day of swooning over beautiful new designs to bring to you back at their stores, they spend hours, ooing and ahhing over new emerging bridal trends and designers in order to select the perfect dresses for the new season!
White Gallery and London Bridal Week joined forces this year, described as 'the super show' (and it really was) held at the Excel London, it was full, full, full of flowing tulles, beautiful silks and immaculately placed beading!
Here we'll bring you a roundup of the key bridal trends to look forward to when you start your dress shopping experience, in search of your perfect gown!
Ruffles and Ra Ra's
Without question nods to the 1980's was present throughout many of the collections, and is sure to be a key bridal trend for 2018, now I'm sure your image of an 80's wedding dress is… well…let's just leave that there! Think, toned down 80's, 80's in the 21st century! Soft layers of ruffled pearl tulle, ra ra capes with beaded collars and delicately constructed (small) puffball, off the shoulder sleeves.
Showcased beautifully by: Hazaar of London, Bowen Dryden, Katya Katya
Hazaar of London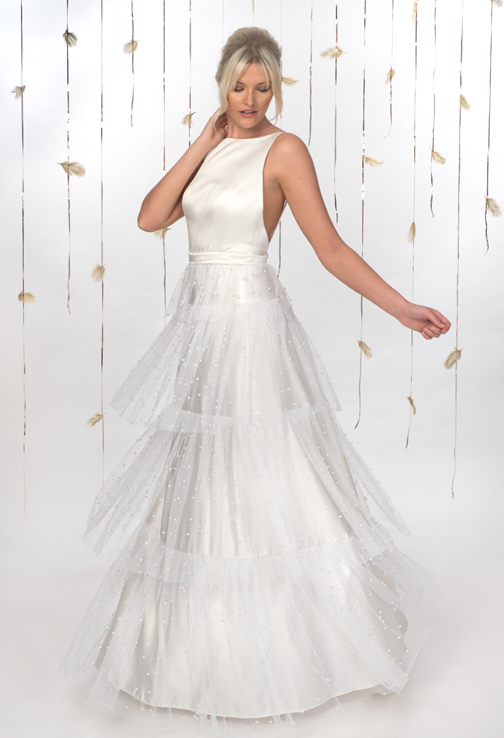 Katya Katya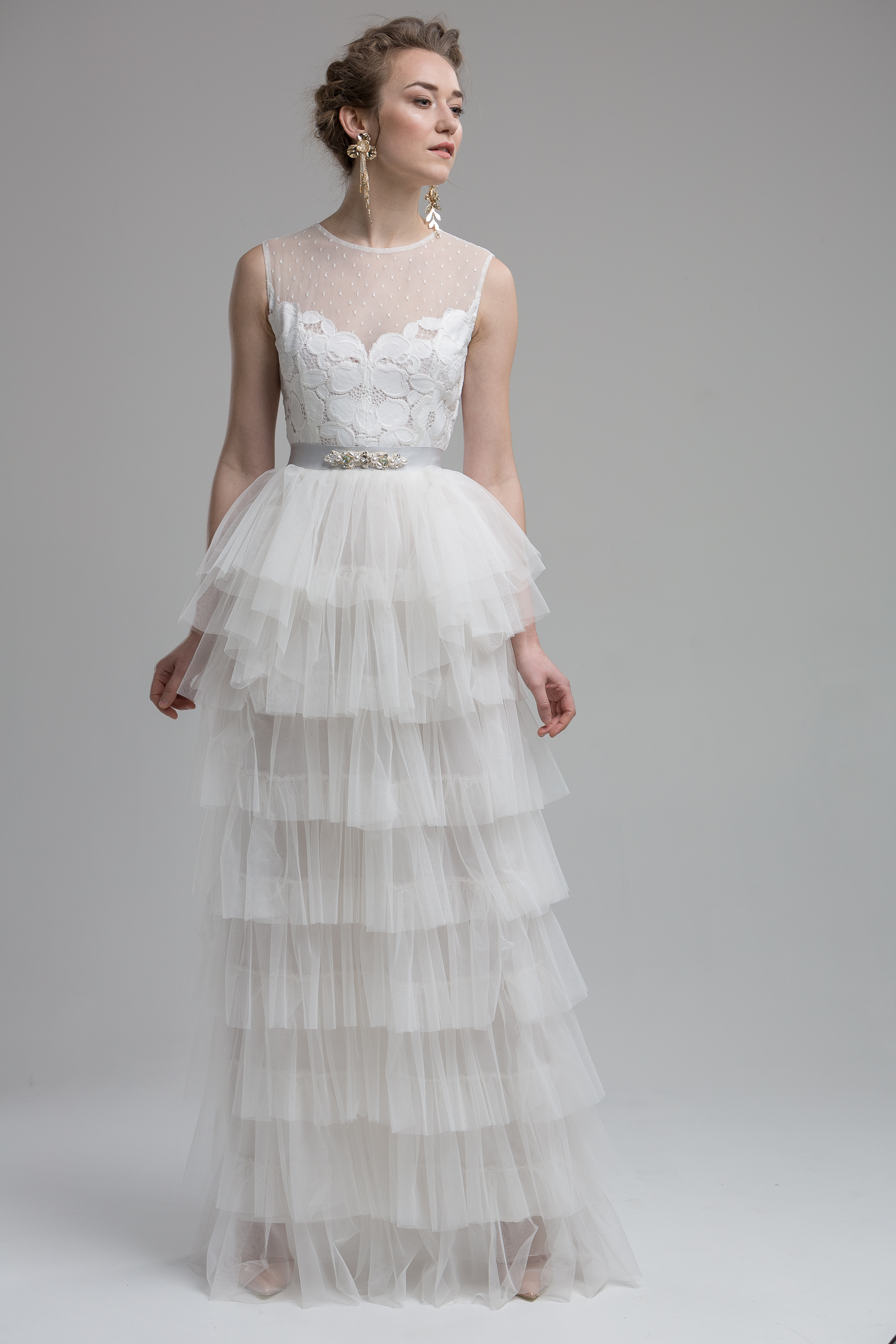 Bowen Dryden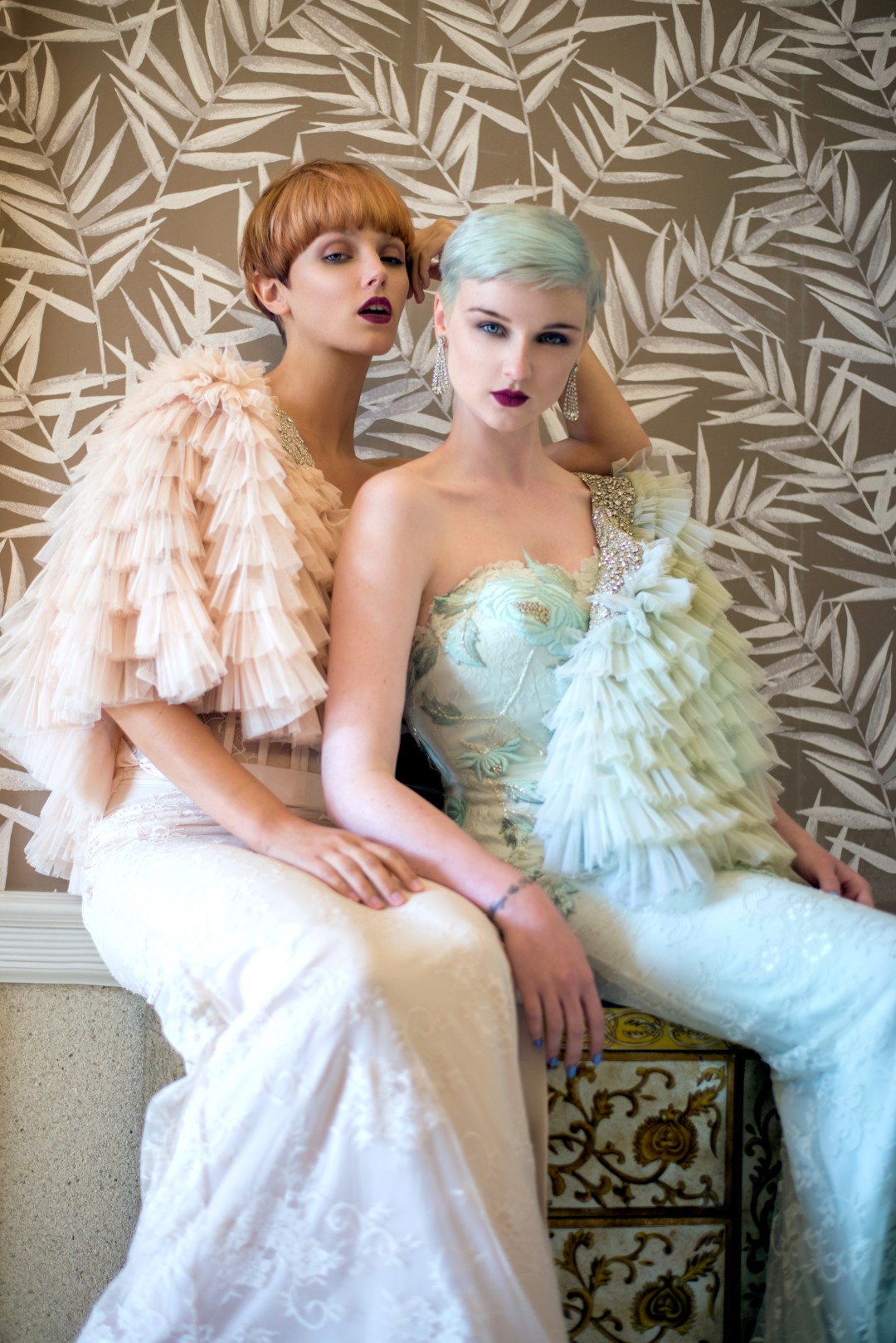 Embellishment and Beading
These bridal trends will always be in designs, they make bridal, bridal, right? This year will see a slightly different take on the traditional trend. Embellishments were bigger, bolder, and way more colourful. Stars were big news, star lace and metallic stars covering chiffon skirts. 3D florals were flowing down transparent sleeves, and floral appliques were seen on a number styles that ranged from deep reds and forest greens, to pastel pinks and blues.
Beading was delicately placed, but oozed drama and glamour.
Showcased beautifully by: Rasha London, E&W Couture
E&W Couture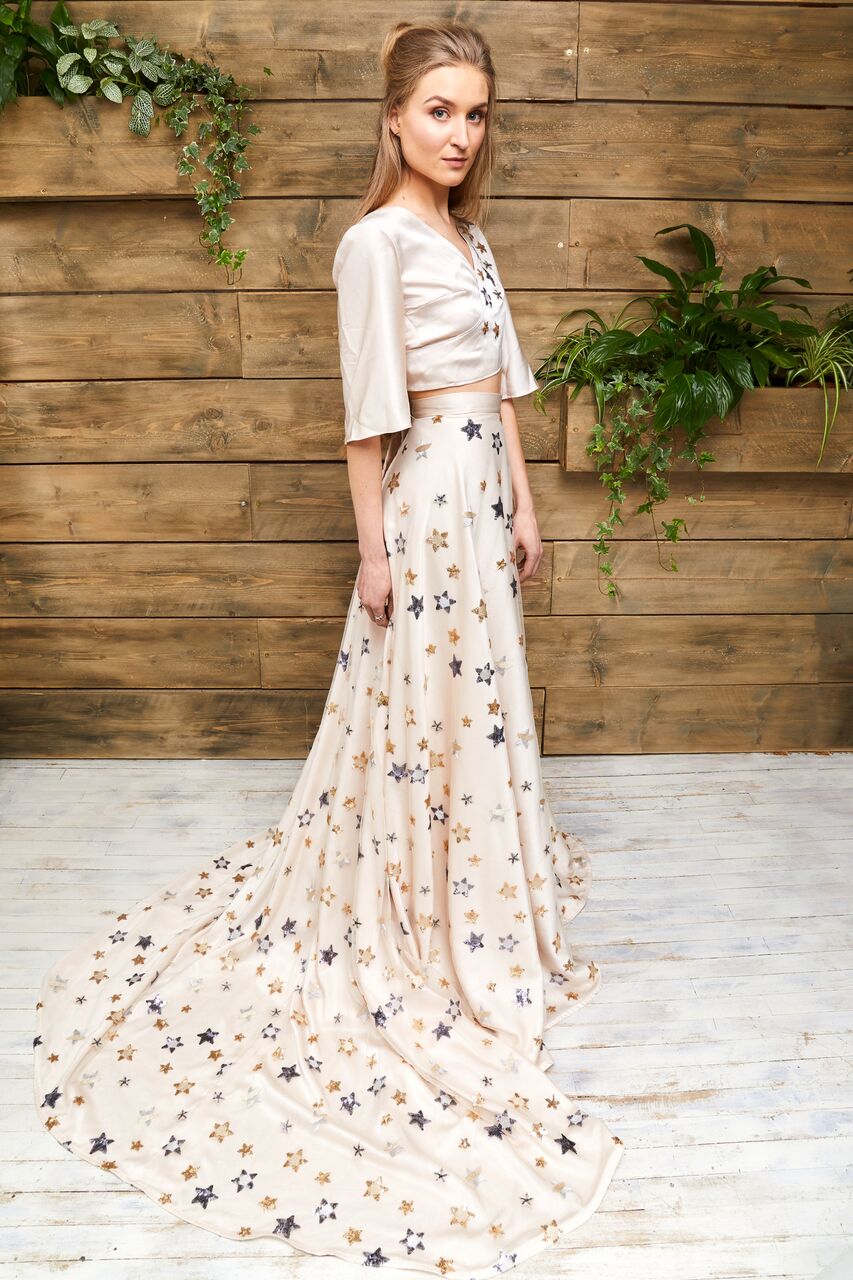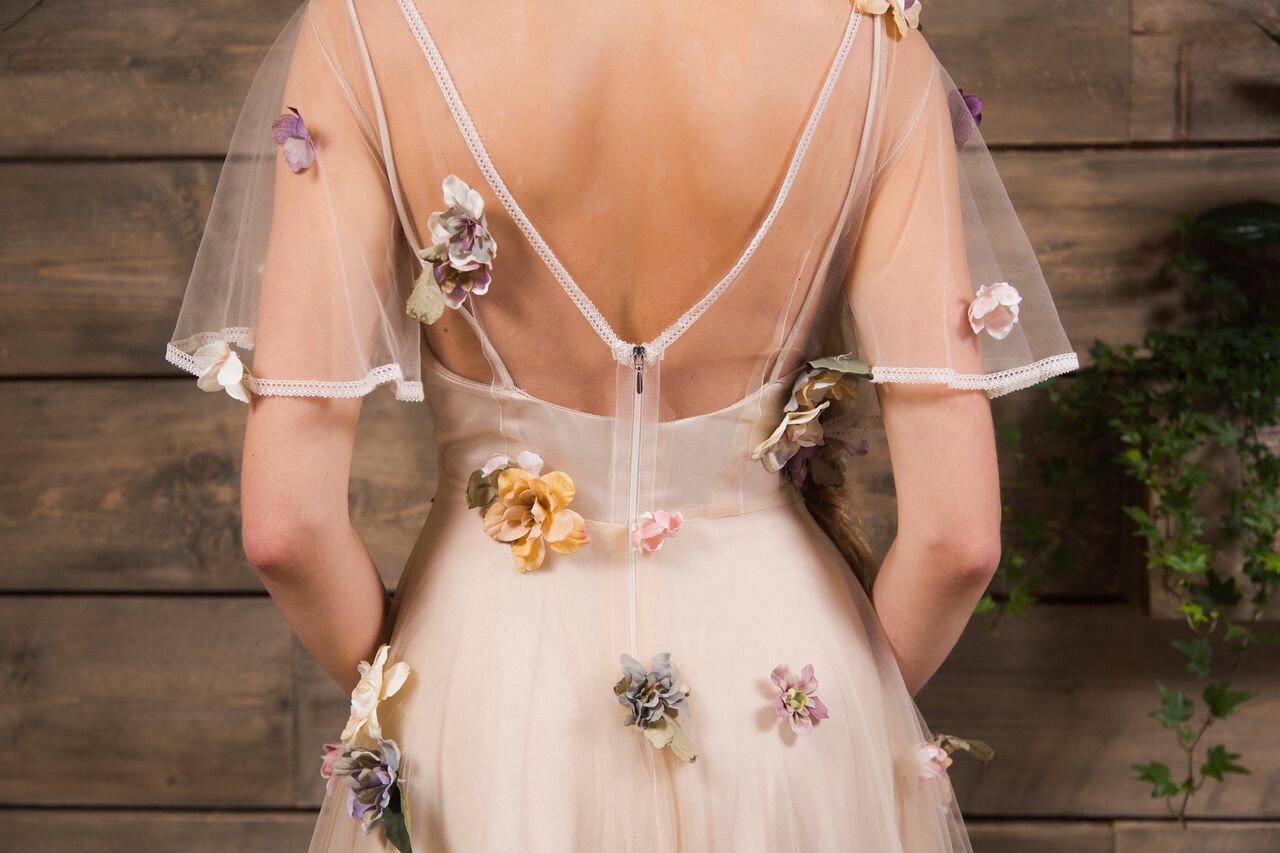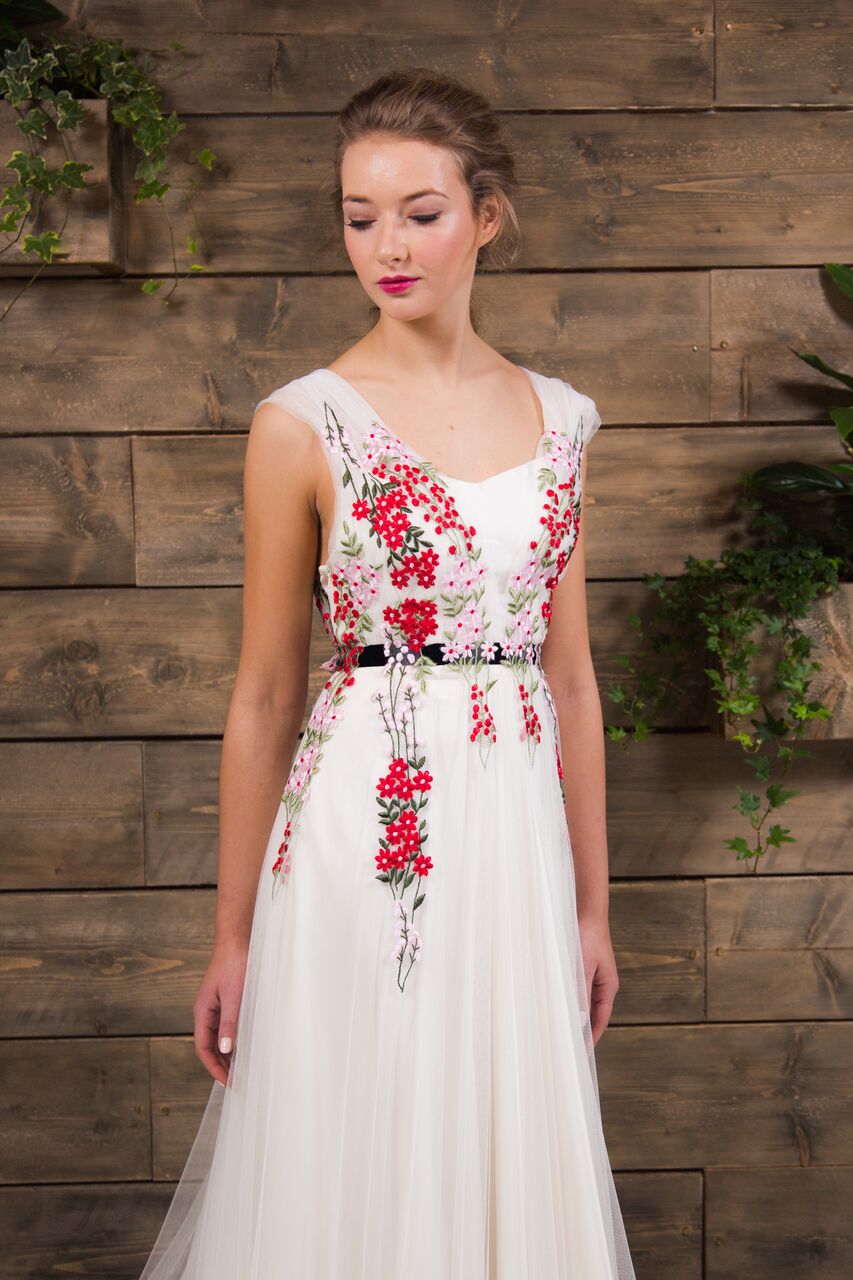 Rasha London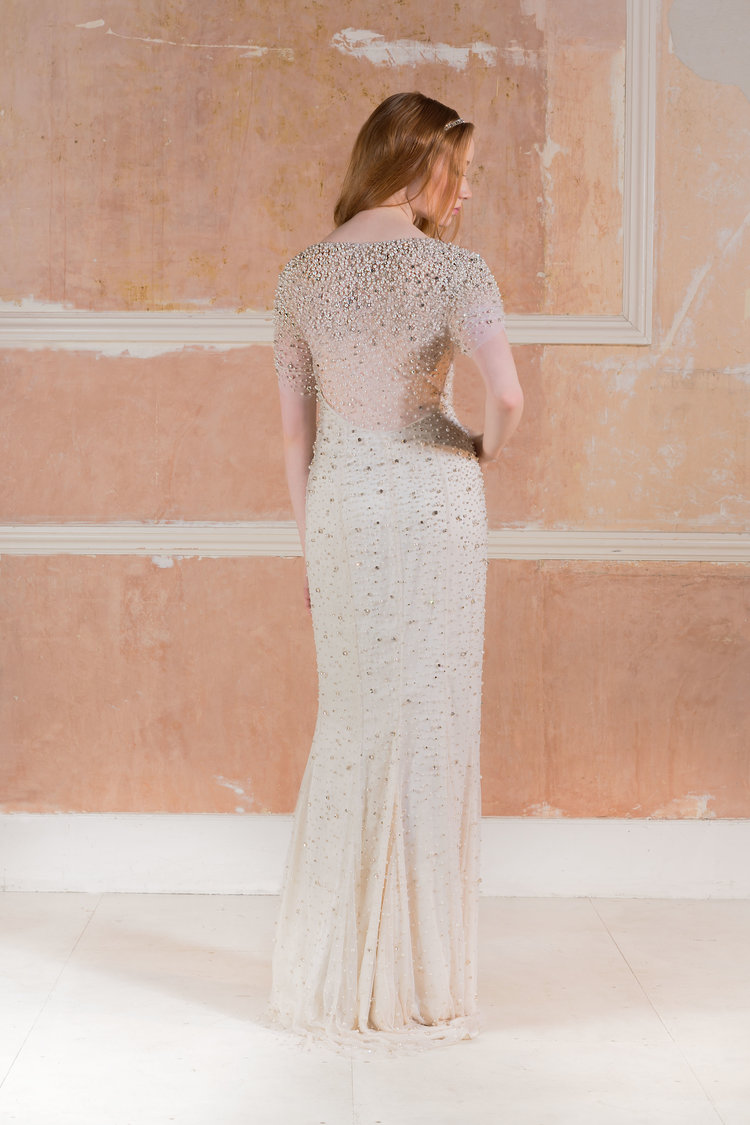 Plunging Backs
Low backed dresses have been prominent for several years now and they are here to stay! Teamed with a high neckline they form the perfect mix needed if you're looking for chic look with added glamour. They were showcased with embellishment details, open backed beading and deep flowing cowls.
Showcased beautifully by: Halfpenny London
Separates
Showcased on all the runway shows, bridal separates give the opportunity and freedom to mix and match your dress, and if your someone who wants different look for different parts of your big day, separates are the way to go. Team a boxy boho lace top with dramatic skirt for the ceremony then slip into a lightweight chiffon skirt for dancing in the evening! The perfect solution!
Showcased beautifully by: Katya Katya, Bowen Dryden
Kaytya Katya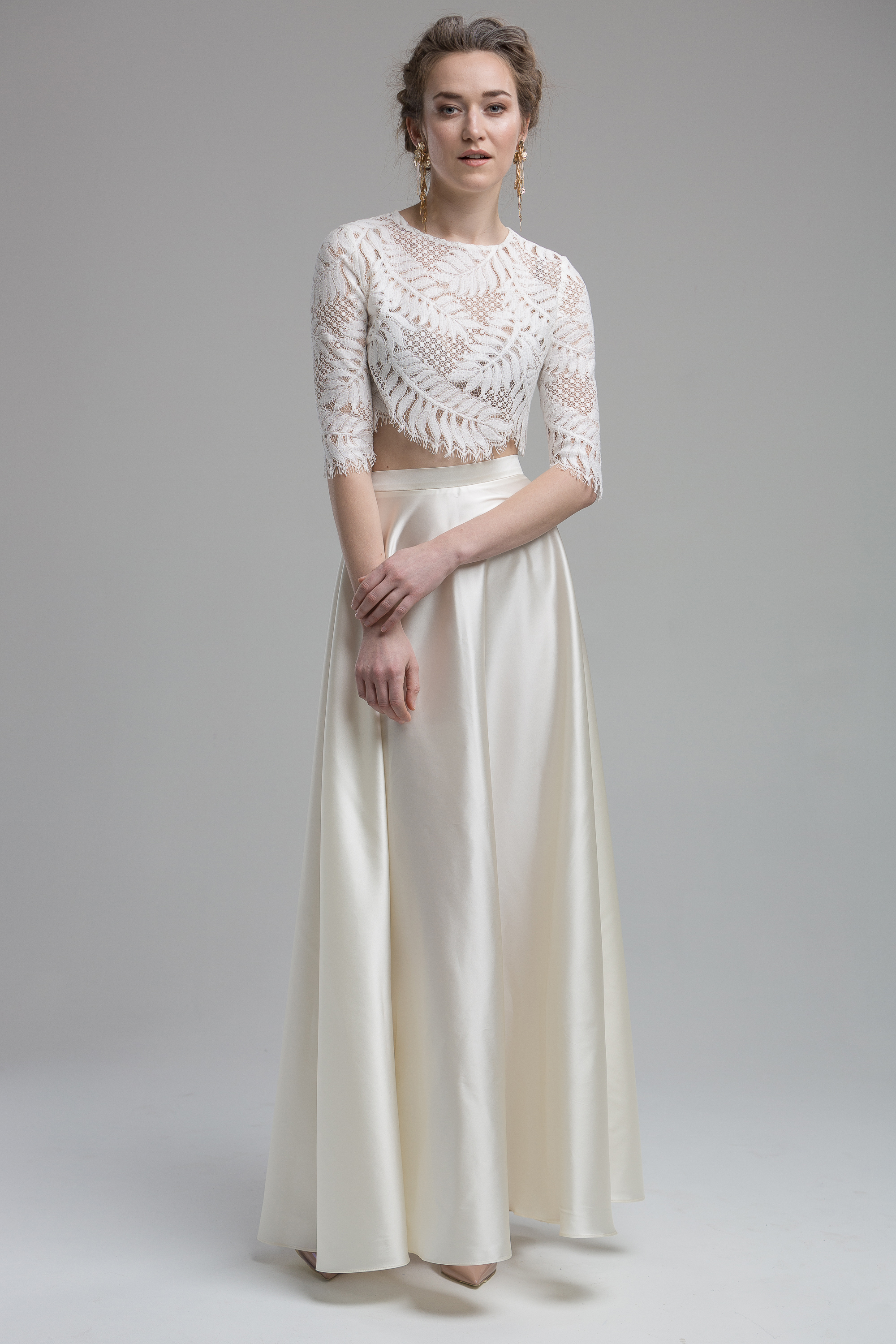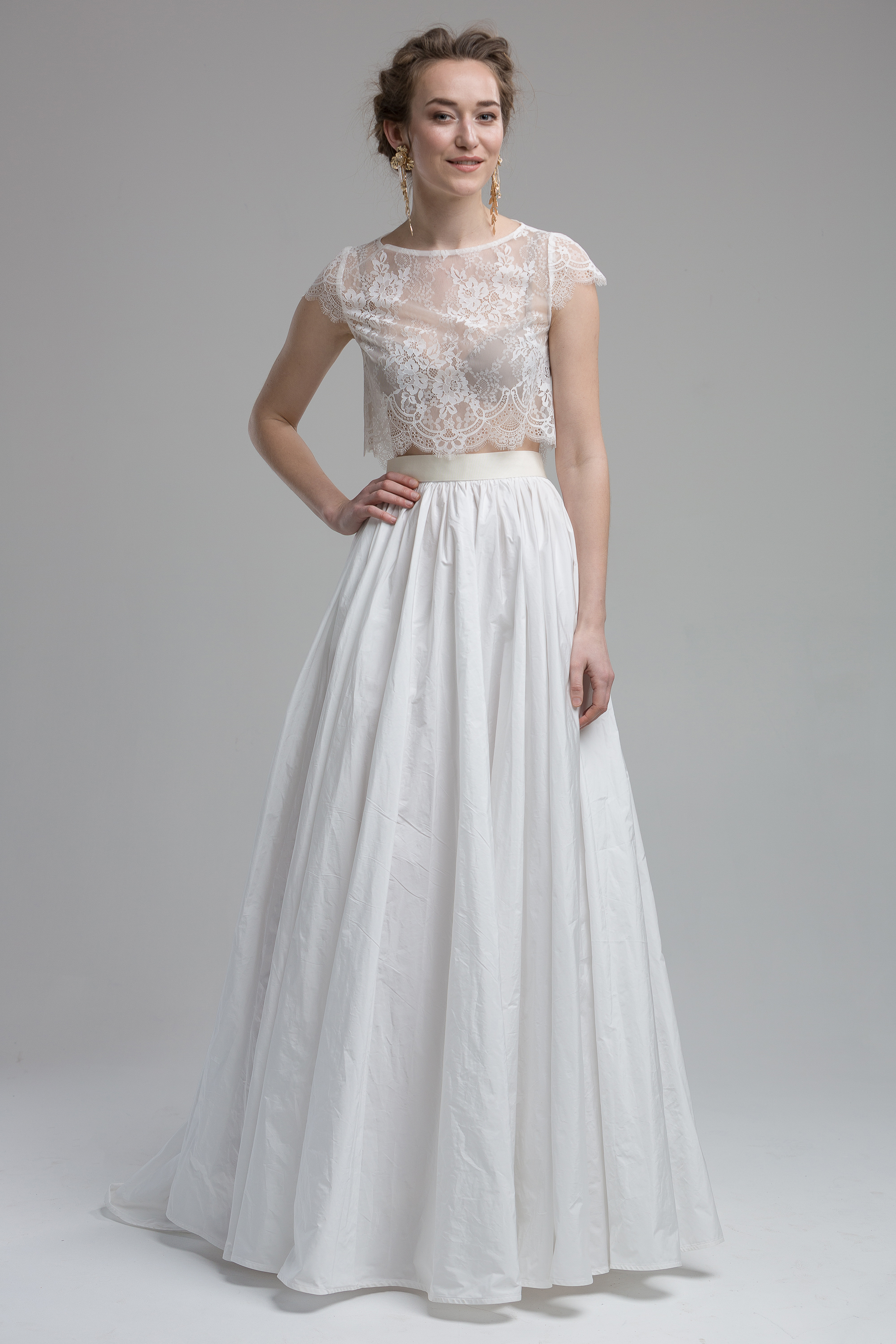 Bowen Dryden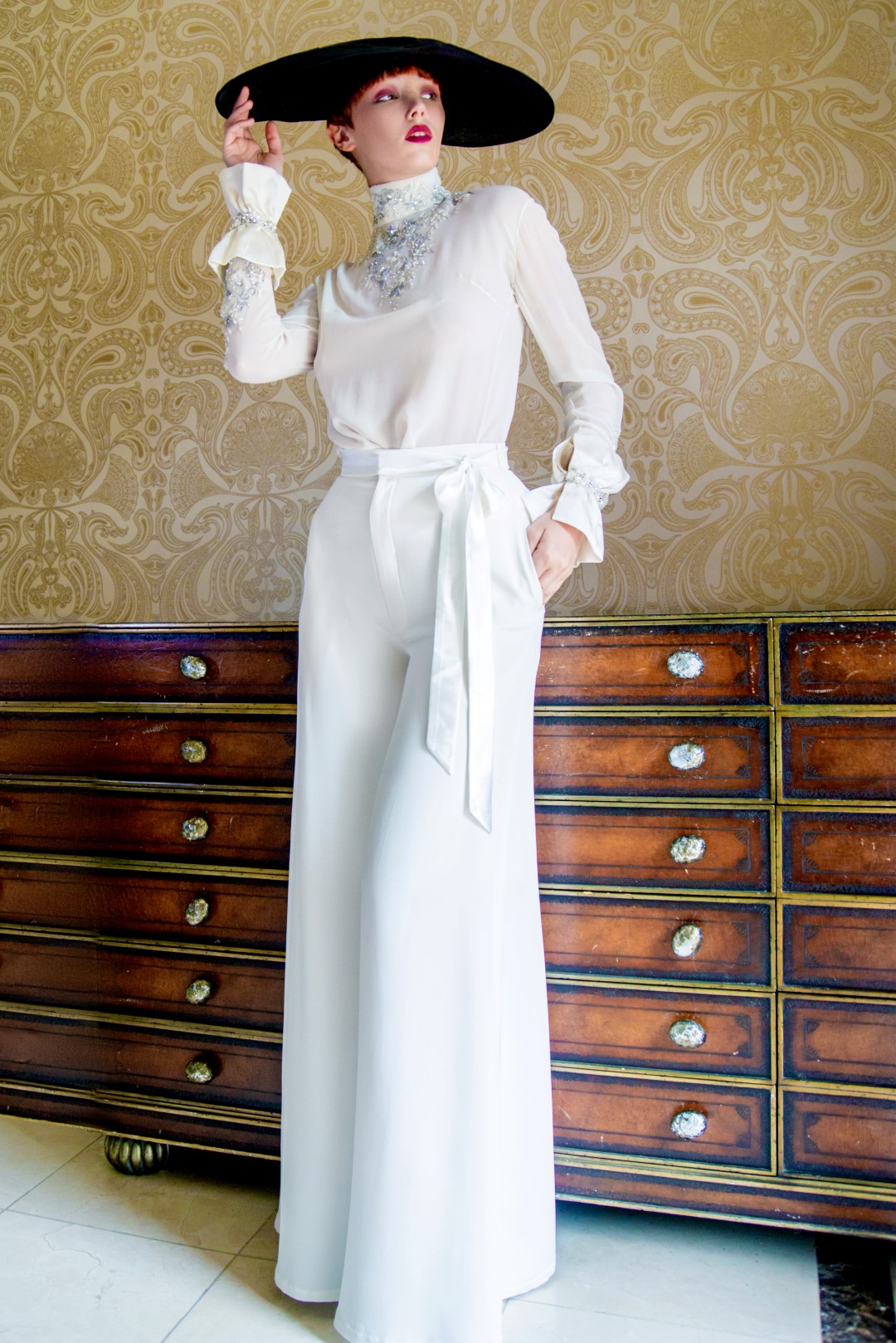 Feathers
Cascading, soft and teamed with beading, feathers of any kind, add opulence to any gown. They were seen sporadically placed, encasing necklines and fringe fantastic. Feather edged veils stood out from the crowd, something for every taste, this is a bridal trend we can all get on board with.
Showcased beautifully by: Bowen Dryden, E&W Couture
E&W Couture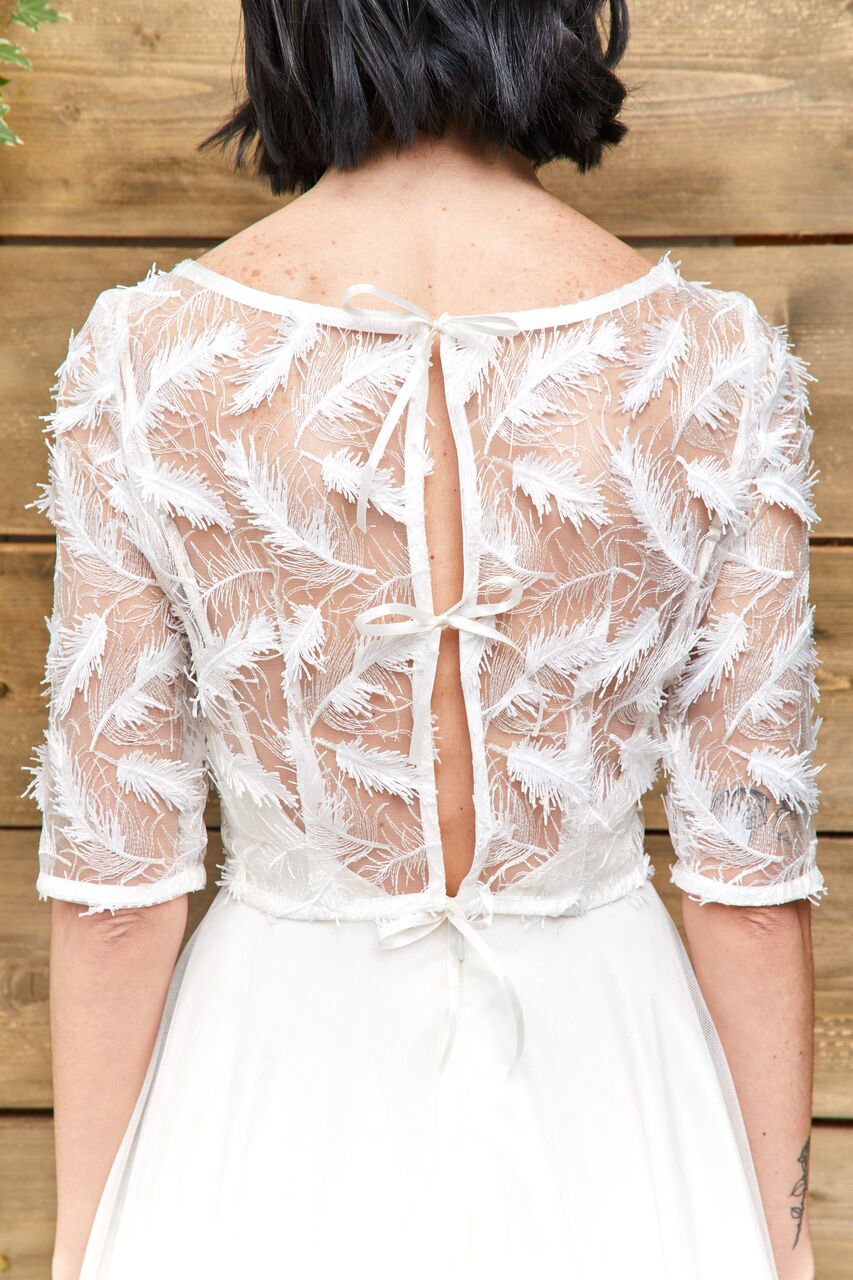 Bowen Dryden
Eye Catching Veils
Veils are fast becoming the new on trend accessory in Bridal, no longer are they something your itching to get off as quickly as possible. They have transformed dramatically and taking over in the 'must have' accessory for your wedding day. Embellished with beautiful coloured florals, and feathered embellished trims they are sure to make a statement and add further personality to your chosen gown.
Showcased beautifully by: Bowen Dryden, Charlotte Balbier
Charlotte Balbier