For those of you who haven't watched This Is England, it is an iconic British series following the lives of a group of skinhead friends, directed by Shane Meadows. It starts in 1983 and takes us through to the early 90s, revealing racial and political tensions against a background of 60s inspired mod, ska and 90s rave music. Often uncomfortable to watch, we follow their lives rooting for their happiness. In the final series, we see two of the central characters, Lol and Woody finally get married enjoying their reception in a working men's club ending the programme with a bittersweet hope for the future.
For many, seeing the fashion develop over the decade is a key part of the pull to this hard hitting drama. We enjoy so many alternative styles from the 1980s; from goth to skinhead to baggies in the early 90s. There are Fred Perry polos, high top DMs, Farah jeans as well as a more classic 80s look with a few dodgy perms thrown in!
This look isn't for everyone's wedding but as we can see in this styled wedding shoot, there is something nostalgic and fun about it. It is also a great alternative to the average 30K wedding, with low fi styling reflecting your personality, and surrounded by your best mates – what is not to love about that!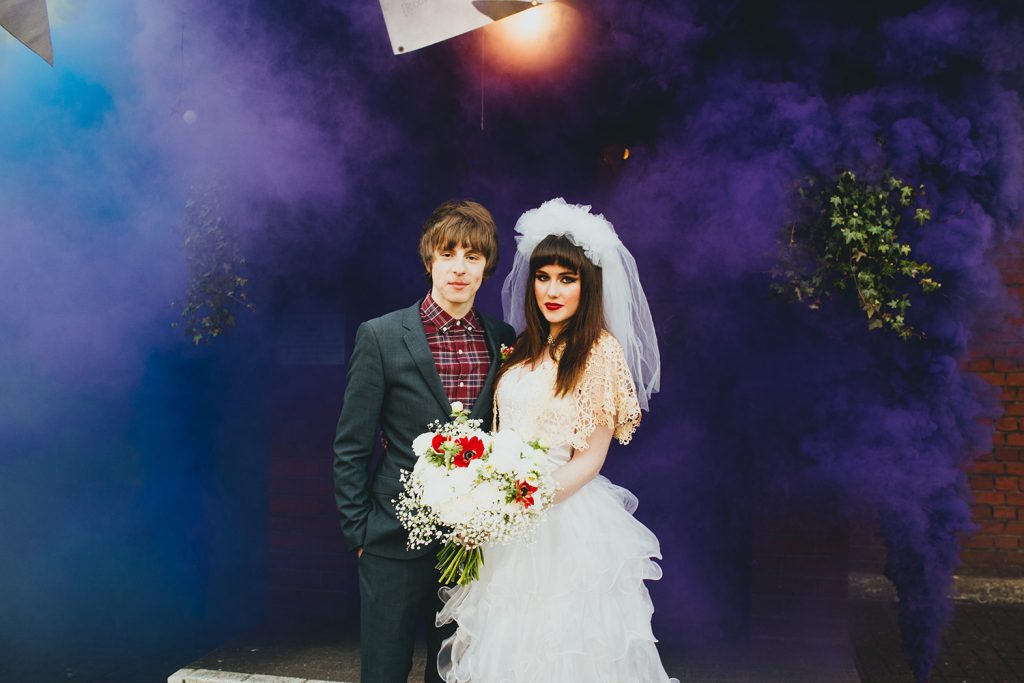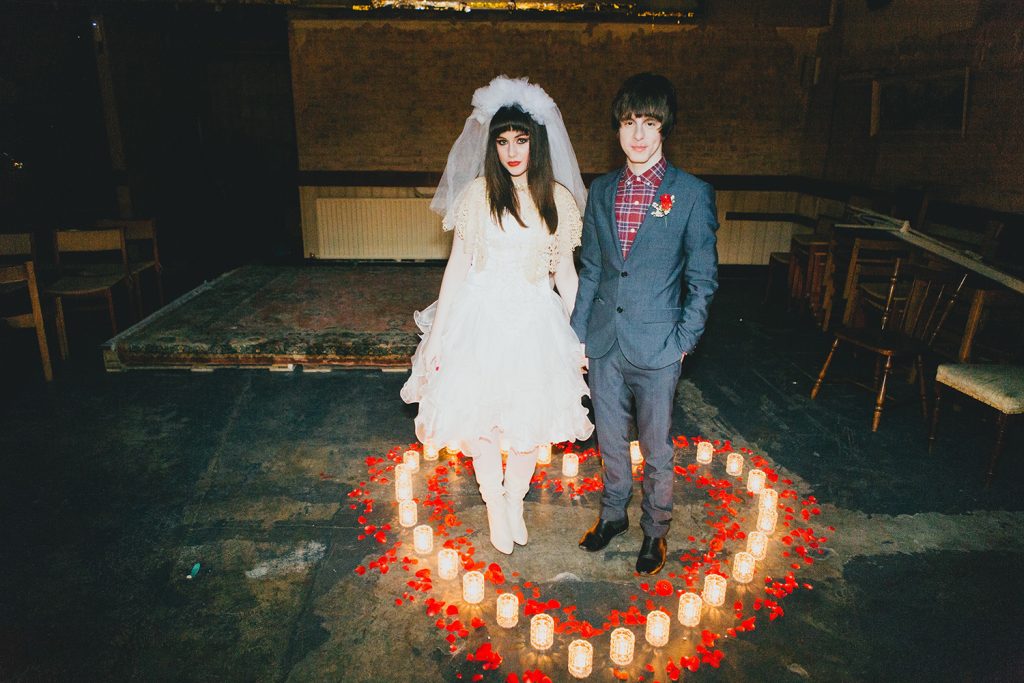 This shoot screams individuality, Lauren from French Made co-ordinated it, here she gives us her take on it…
"It's all about subcultures in the 80's, friendship, love and lots of fun! It shows that you can have the wedding of your dreams, something that truly reflects your personality without being thrown into debt for years to come! So as well as being cool and pretty, I wanted this shoot to be simply honest, real and raw. This is why it features real Mods, original Skinheads and Goths, real friends, real couples as well as suppliers who understand what the alternative way of life is about. And the perfect venue!"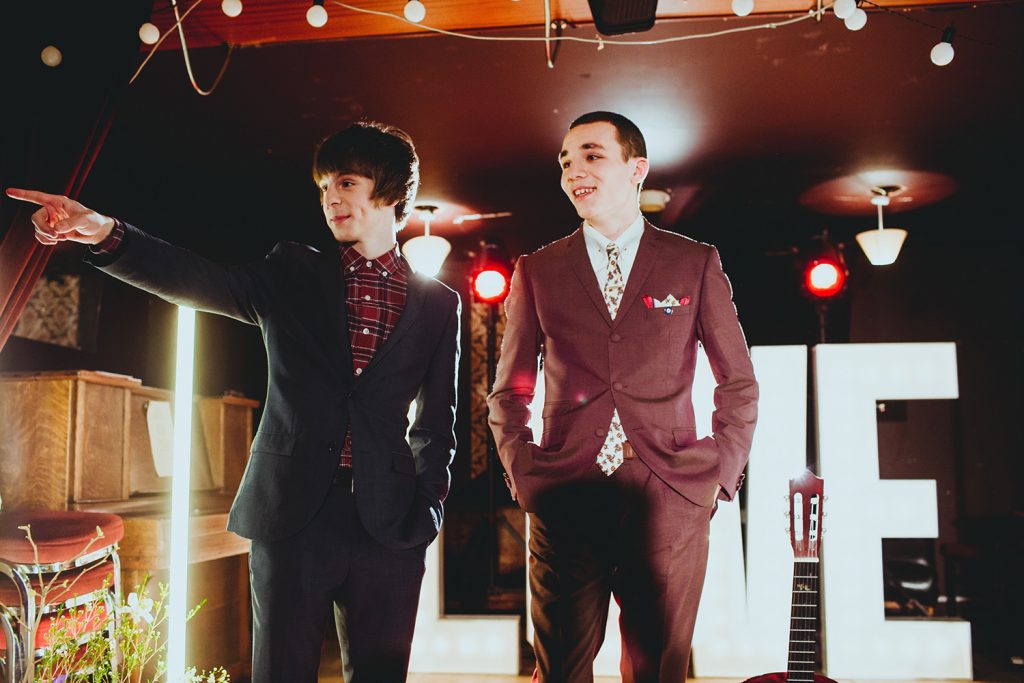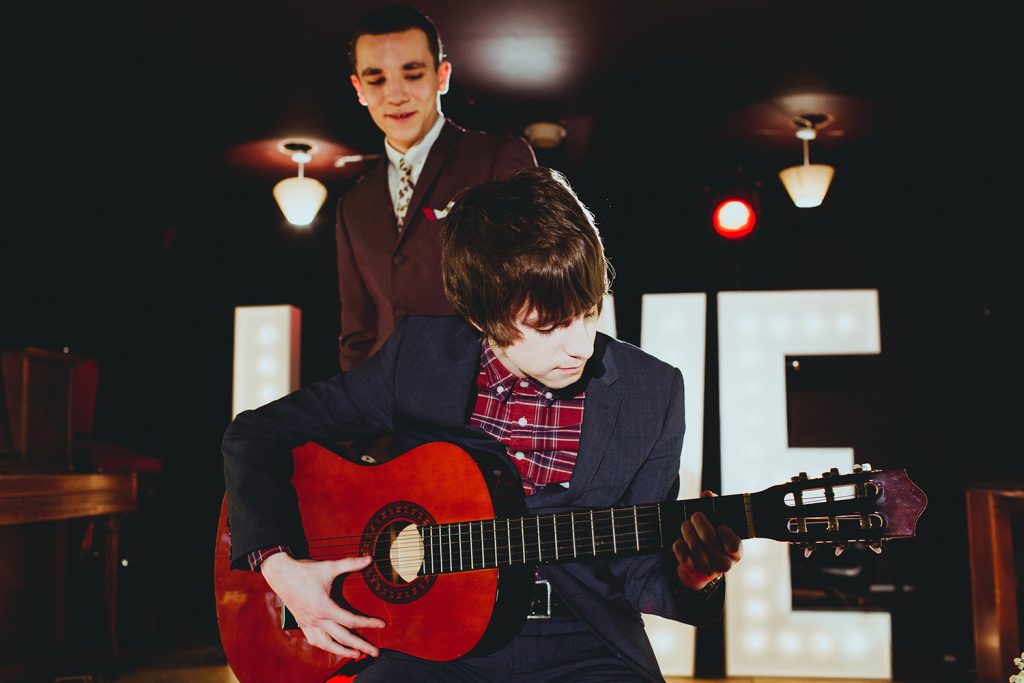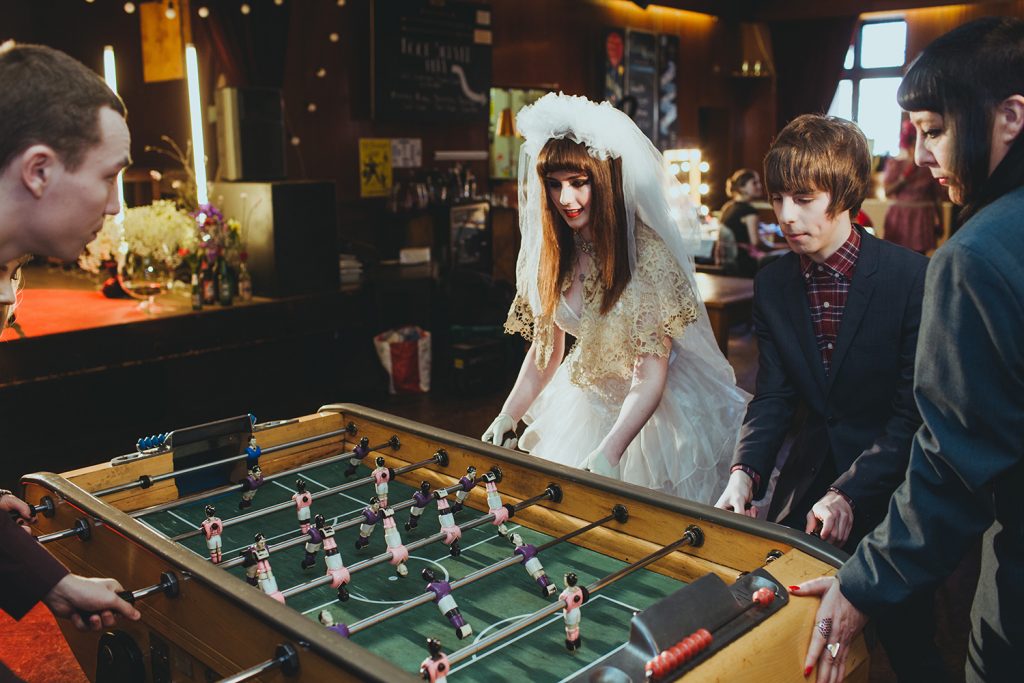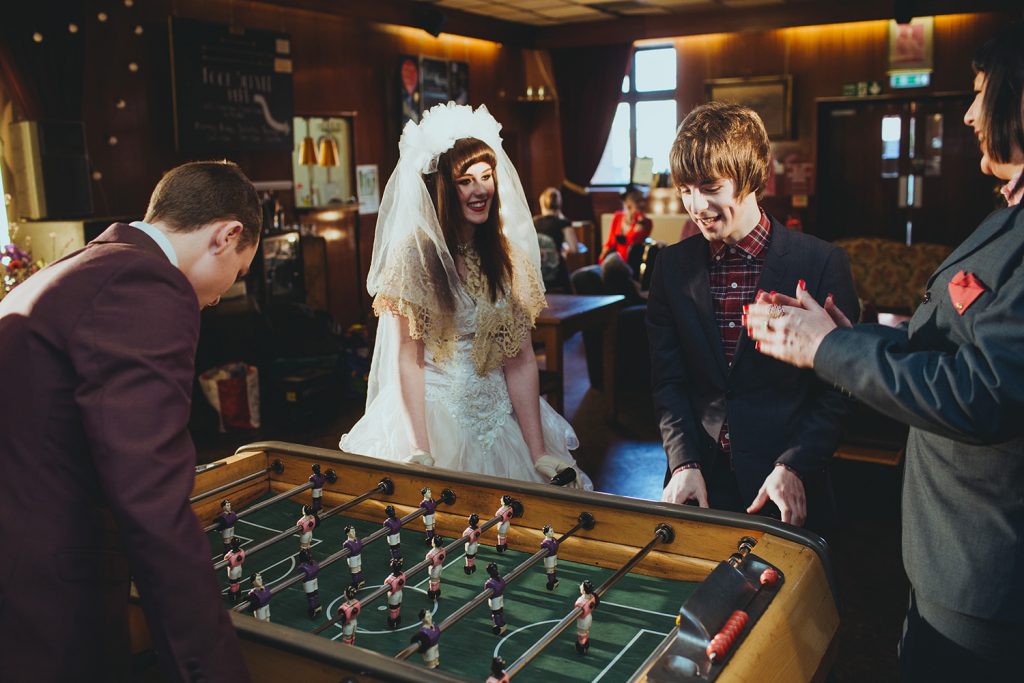 The Photographer
"Our photographer, approached the styled shoot as if it was real a wedding in a working men's club in the 80s with lots of flash and candid moments. The finished images all have a retro sheen and faded look to help transport us back 30 years."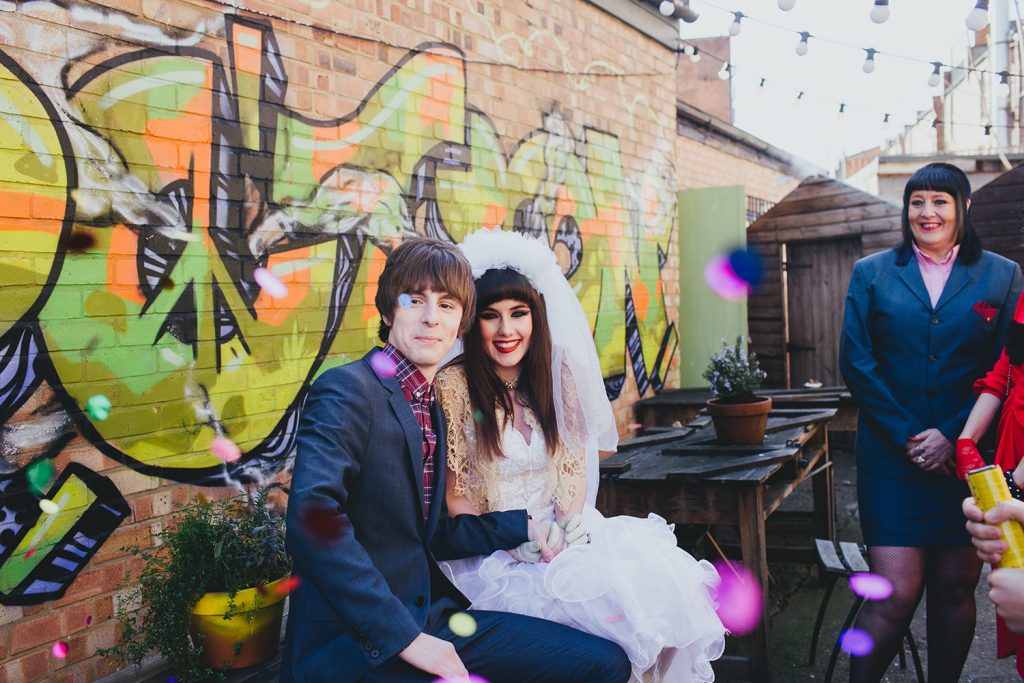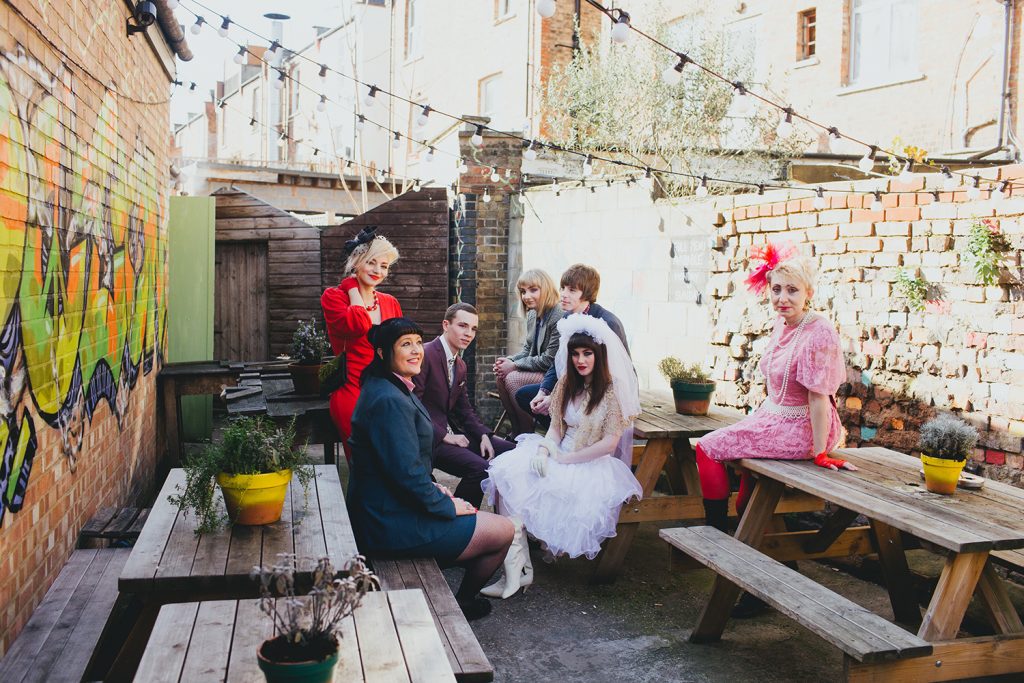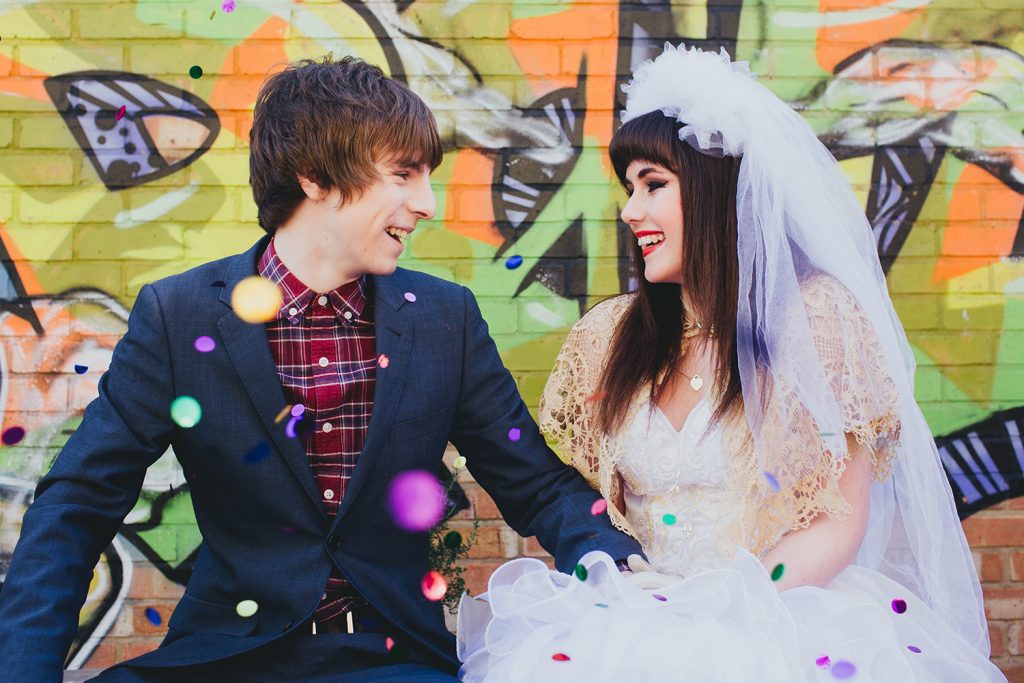 The Model Styling and Millinery'
"For Myriam, having been a Goth teenager coming from a working class background, styling the models was second nature to her so she based her headpieces on musicians and bands such as Strawberry Switchblade, Lene Lovich, Nina Hagen and Cyndi Lauper with lots of ribbons, bows, lace and tulle."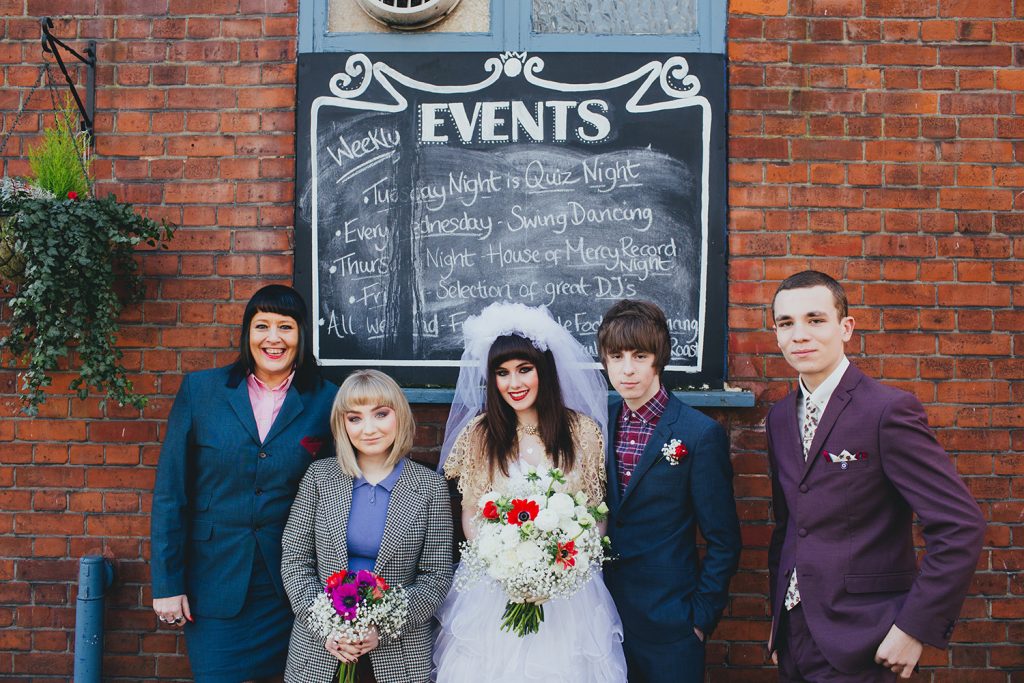 The Dress
"Erin being an absolute fan of both the programme and the alternative 80's, had lots of dresses from this era already in her No Debutante stock, sourcing mainly from eBay, Etsy and charity shops. According to her, Bridal isn't about how much you spend on a dress, it's about finding the dress that's truly you."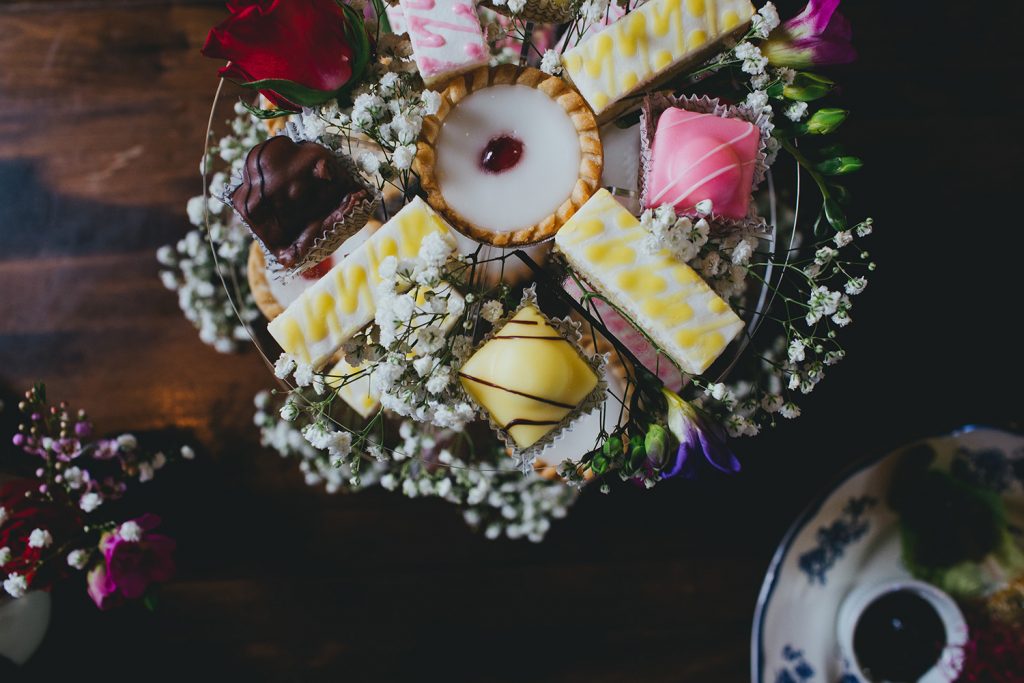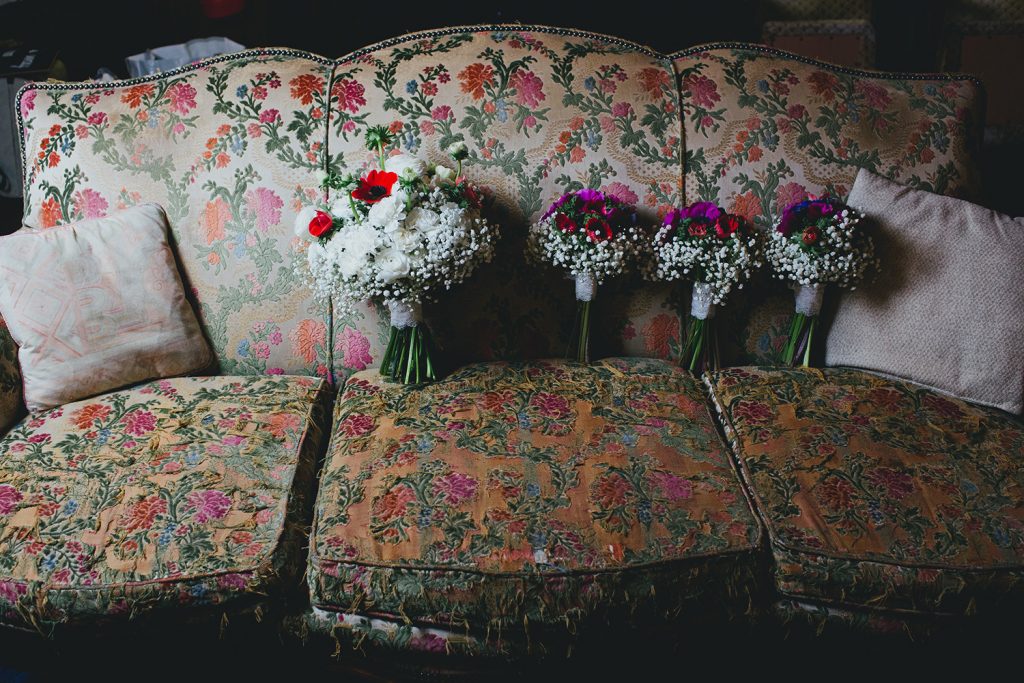 "The florals from Waterbaby flowers were displayed in classic 80s brands beer and spirit bottles and used as table centre pieces as well as for decoration. Claire opted for flowers that would have been easily available in an urban 80s environment on a budget so she chose gypsophila, roses and carnations, flowering branches and affordable spring favourites like anemones, tulips plus a couple of special Vanda orchids which were popular in the 80s and easy to find in flower shops."
The Stationery and Venue Styling
"Lou's stationery was a mix of 80's punk and ska graphics/typography with bright geometric shapes which are iconic for the 80's. The belly band was printed on acetate to give that retro futuristic element"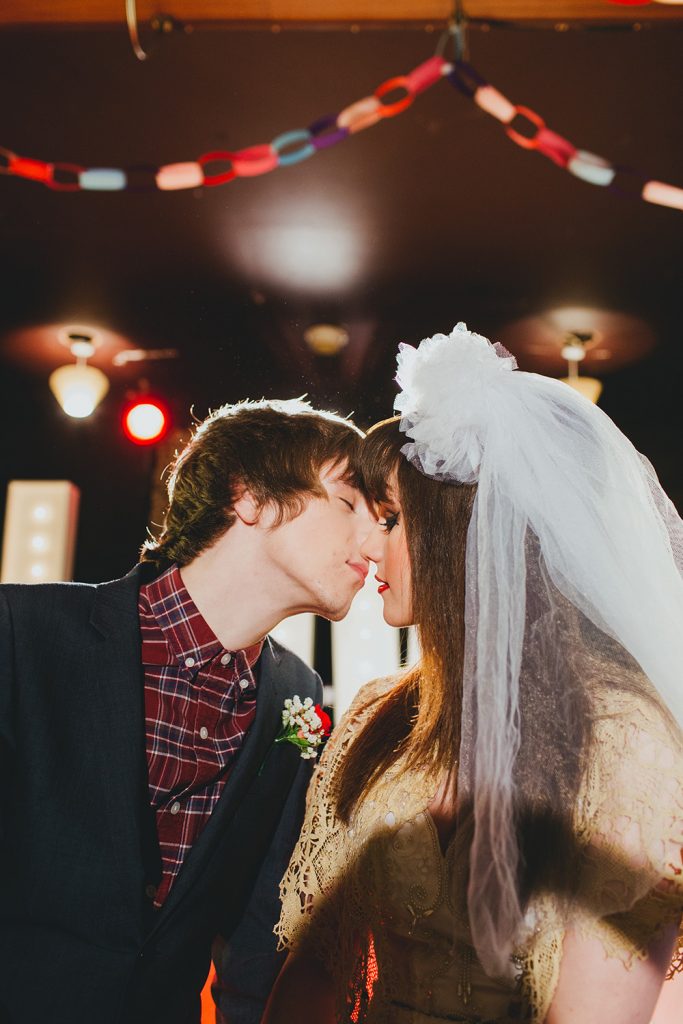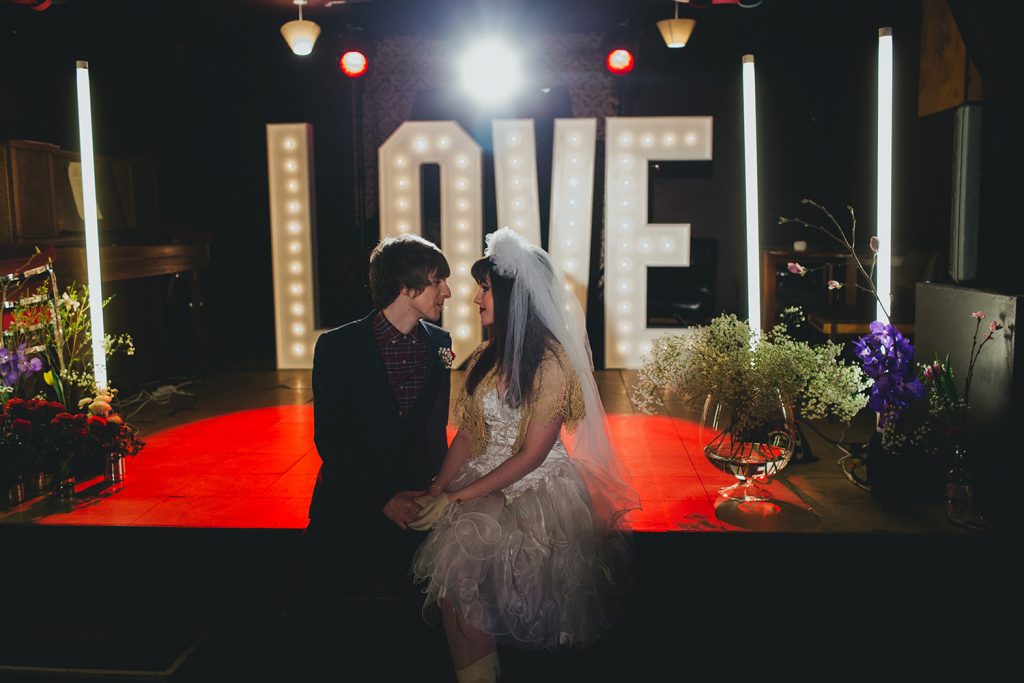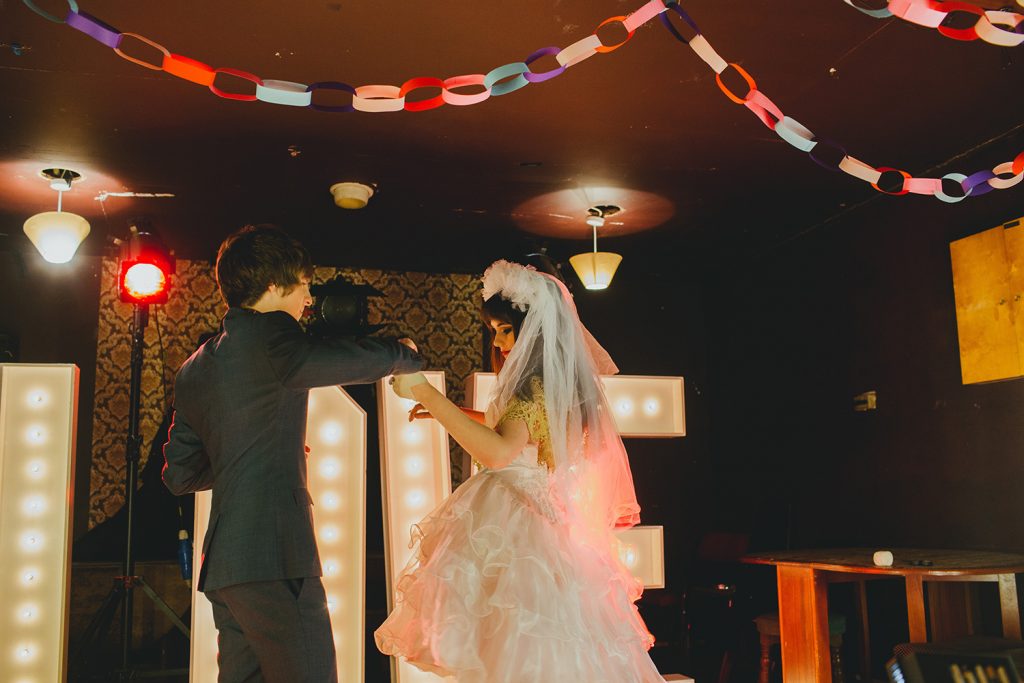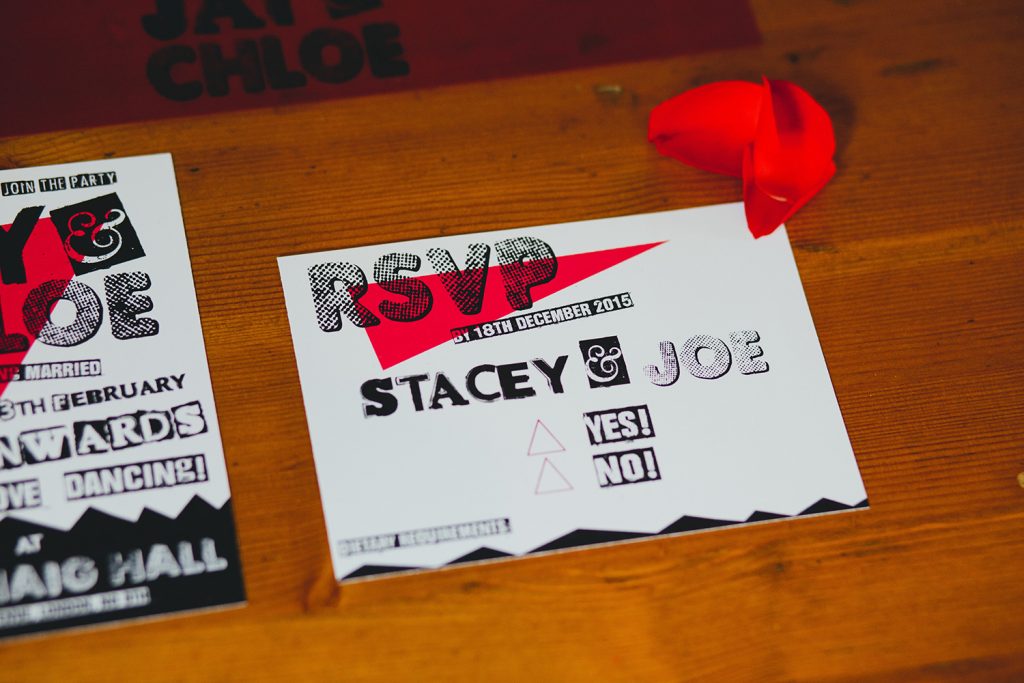 "Styling wise, she wanted to keep everything almost DIY. We had a paper chain bunting provided by The Origami Boutique and various lanterns and Pom poms from The Sweet Hostess which were hung around the venue and mixed with my own hire items, signs and lighting."
"I went for an old fashioned 80's style white tiered one with pillars and piped designs as well as red roses and gyp."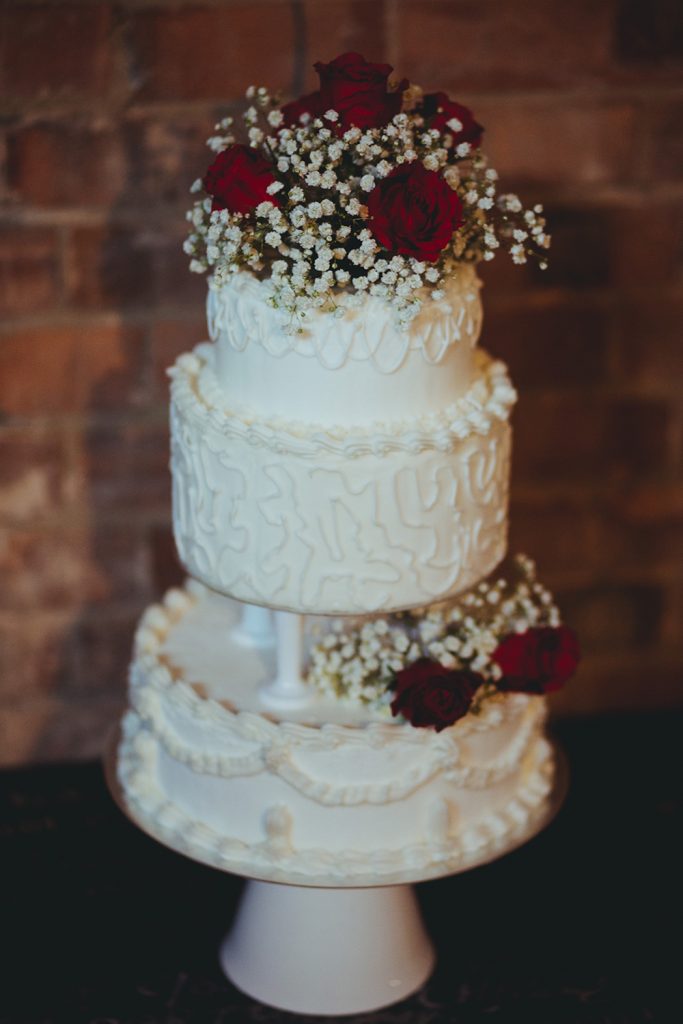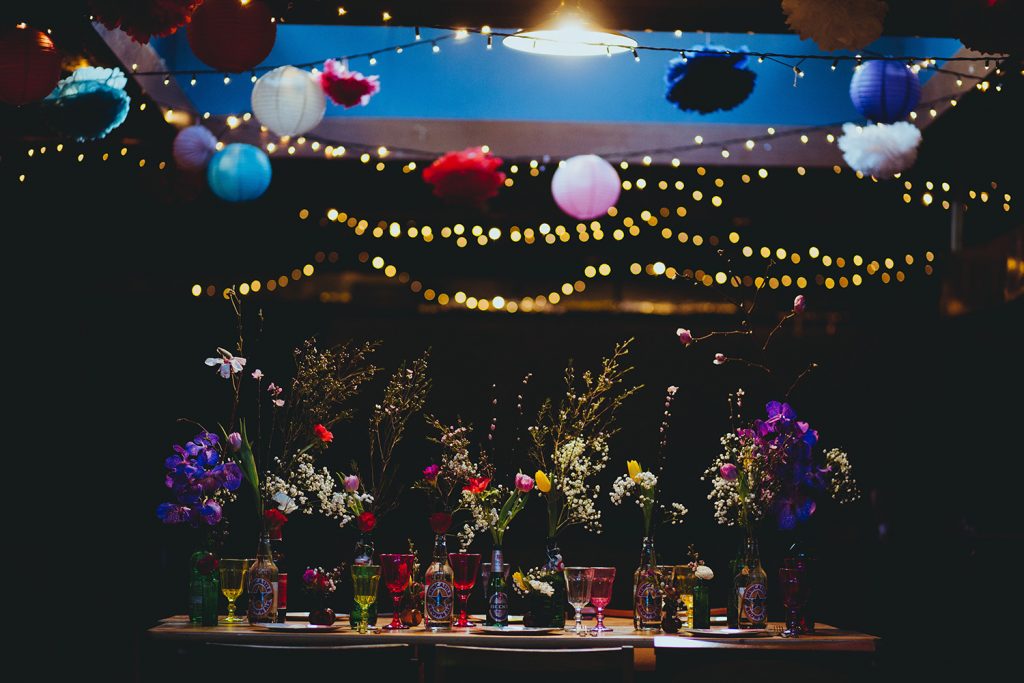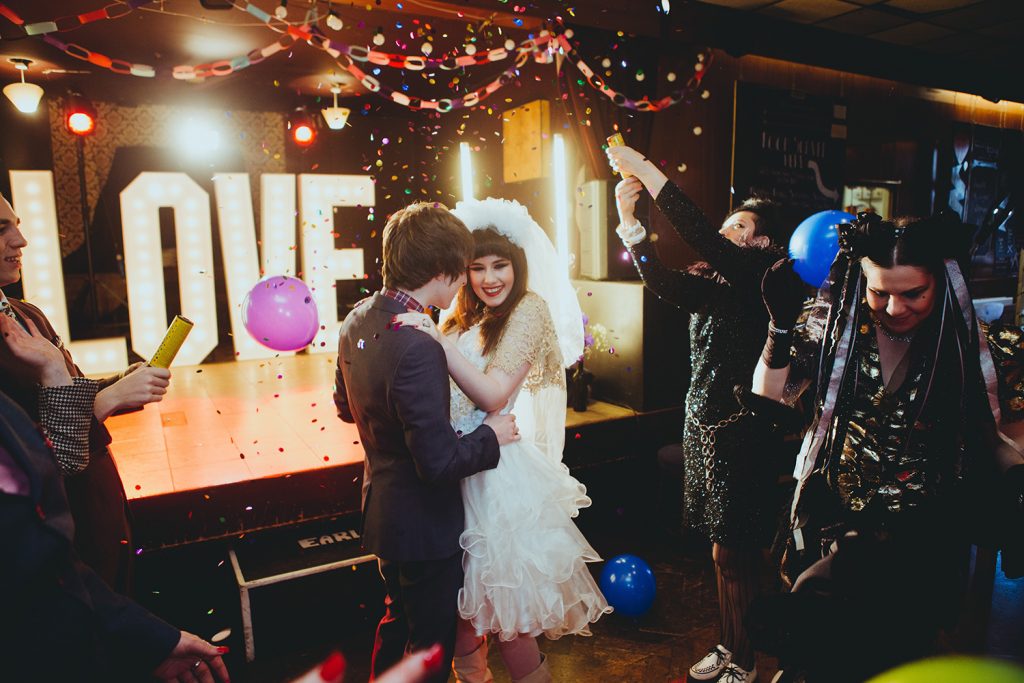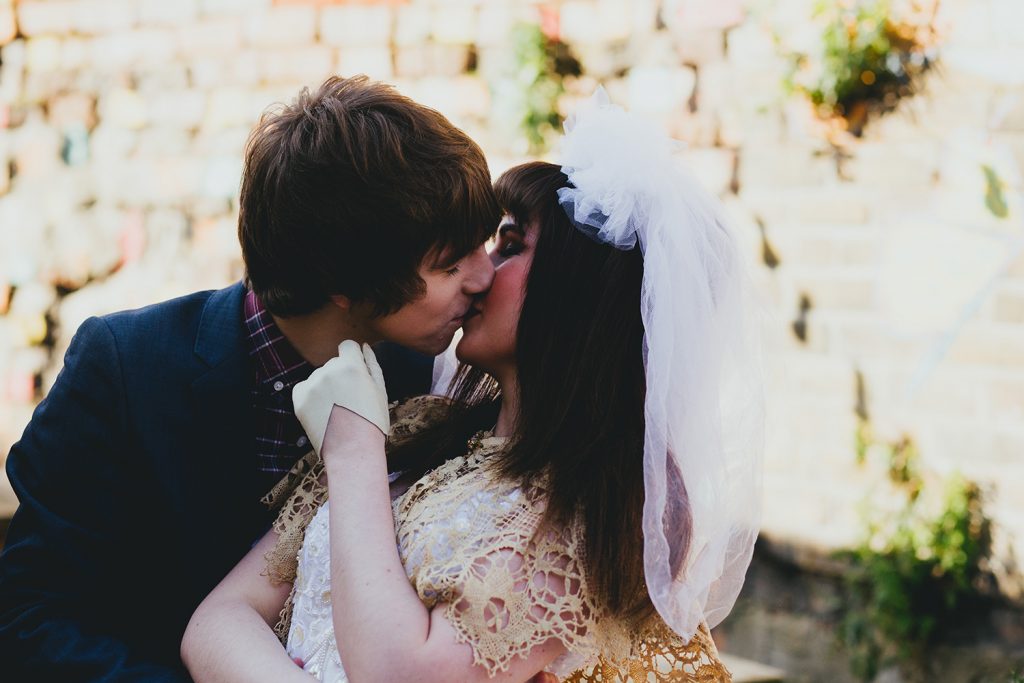 "Dani, our stunning Mod bride was given a dramatic winged eyeliner, strong brow and shading cheekbones which added more definition to her eye sockets. As the outfit was quite a strong piece they wanted the make up to compliment this but also to be in keeping with her own style. Her hair was back combed at the crown and shaped around her face too add a bit of a beehive. A great style for the veil! As for the Bridesmaids, they went total fun experimenting with strong colours such as coral, pinks and red and pastels, as well as back combed hair again to compliment the strength of their outfit."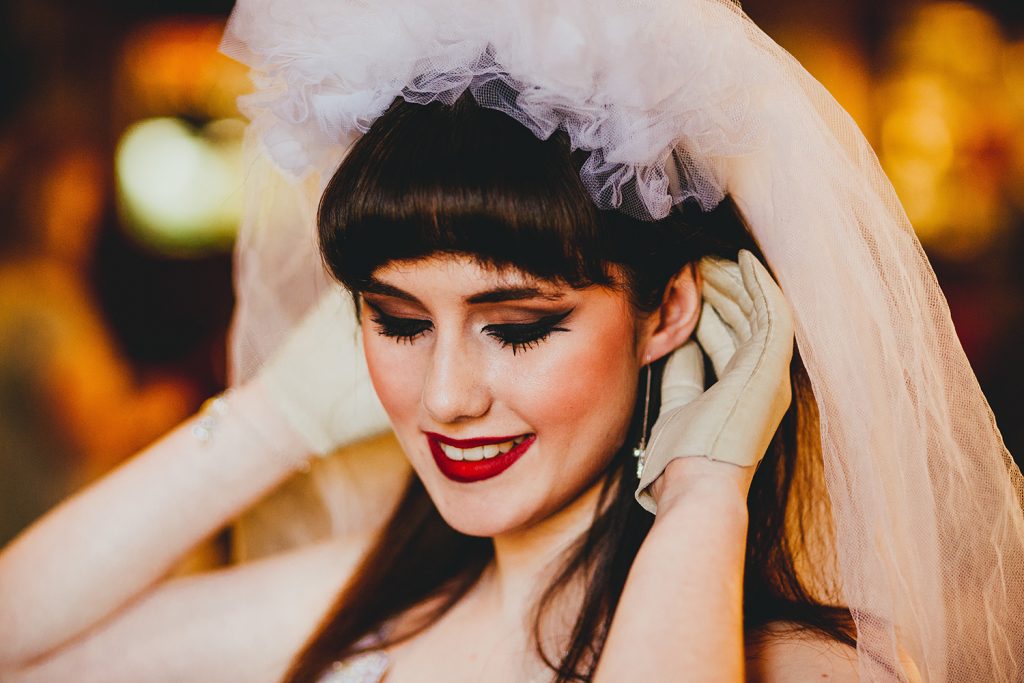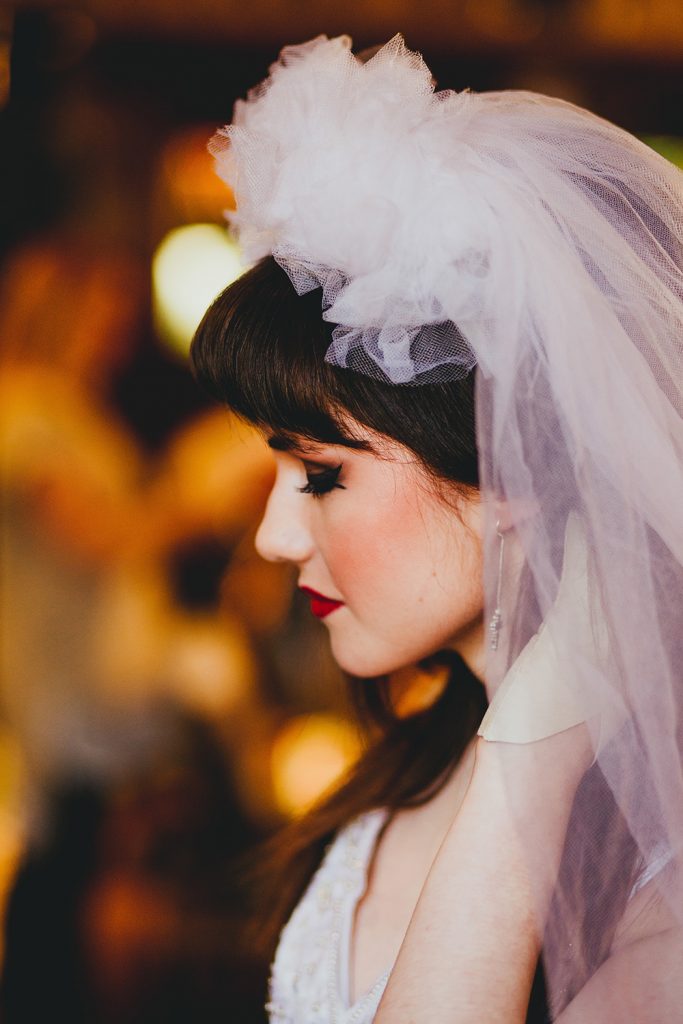 "Ayla's camera language reflected the casual and relaxed atmosphere. Staying away from tracking shots and using lots of free handheld movement, she wanted the video to feel historical but also inspire couples today. So she looked at lighting trends of the 80's and went with a red back light and quite a punchy top light on the camera which she sometimes uses for the dance floor at weddings."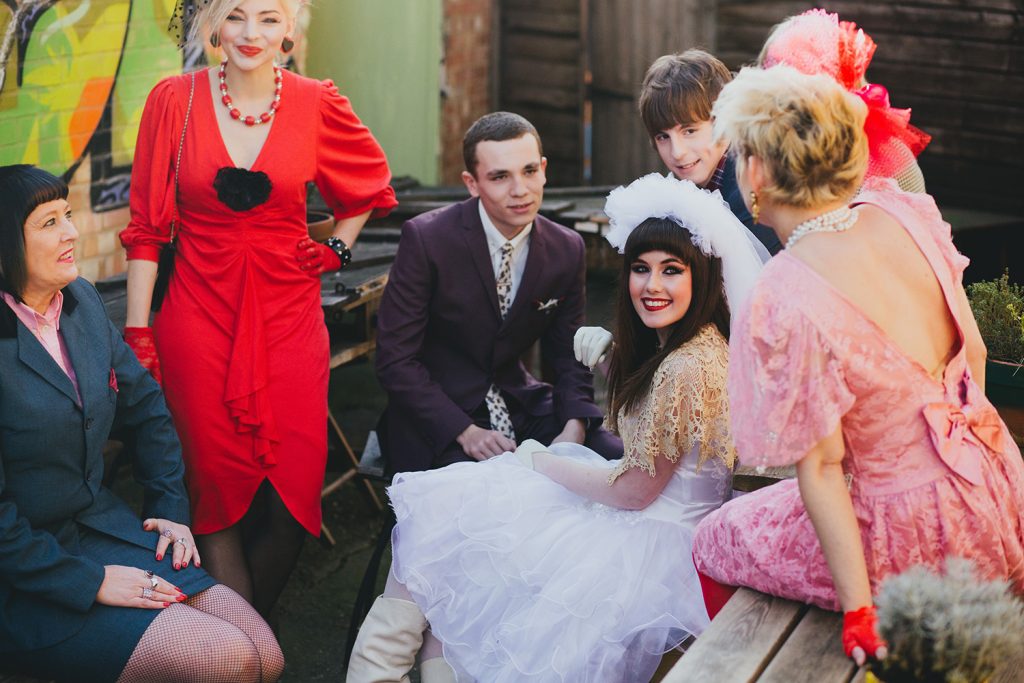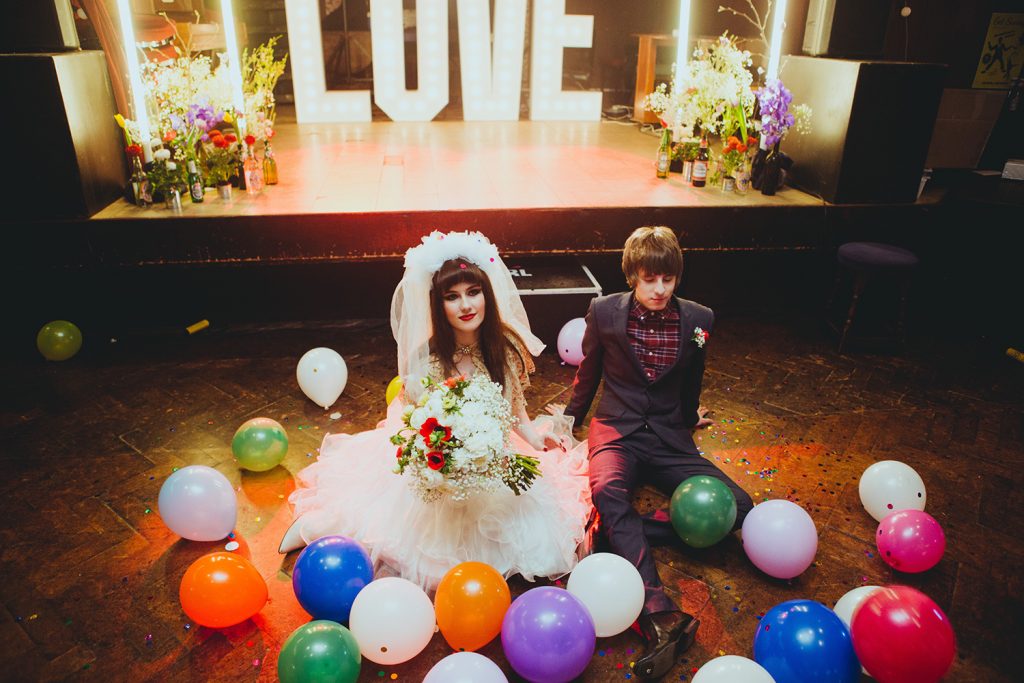 Credits
Photography: Dale Weeks
Cake and coordination: French Made
Stationery, props and venue styling: Beyond Vintage
Model styling/ headpieces: La Dame au béret
Outfits: No debutante/ Way Out Wedding
Hair and Make up: Lipstick and Curls
Flowers: Waterbaby Flowers
Models/extras: Basia, Petra, James, Sea Jays, Lucy, Lauren, Myriam, Wendie Mitchel Actor and Dani Ella Wynn
Video: Wagtail Productions