Whilst many couples have that convenient Gift List ready to go, there is something rather impersonal about the formality of it all; ticking off the boring salt and pepper shakers before you have one too many, white bedding and even whiter cushions you know are going to get a lovely red wine spillage down them within a week. It all very straight laced.
There is a level of functionality about the Gift List that does mean you're not going to end up with hundreds of one thing and nothing of another, but there are other ways of going about getting the items you would like, but still have all the personality. Go vintage!
Why not focus on a few items you would like in each room of the home complete with a cheque for various charities as your good deed of the year? After all, it is A LOT of stuff.
Whether you're the lucky lovebirds unsure what you really want or the guest braced with the complicated prospect of finding the perfect gift, here are some unique ideas:
Get Personal!
Chances are you know the couple inside and out so why not get them something truly unique; an inside joke, poem or quote that only them (and your group of friends) understand.
Photographs have to be the ultimate memento; we often place so much more value on these than anything else. So a selection of your favourite photos of the couple as well as the guests is a thoughtful gift they can enjoy forever. If that wasn't personal enough, you can grab a personalised wedding album as well. The ones from Jonny's Sister allow you to write your own message on the front, whether that's a simple "Congrats!" or something a bit more closer to home.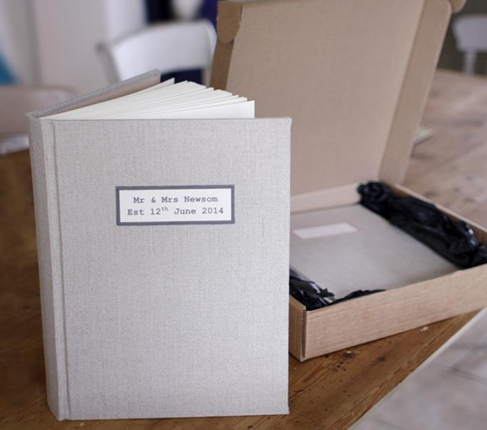 Go Gatsby!
In terms of inspiration, why not turn towards the luxurious world of Art Deco inspired Gatsby. The aspects of decadence will really make their first home together feel even more special. Perhaps you have something lurking in the loft gathering dust that could have a new lease of life in another home? A royal looking mirror that could do with a clean or an old sofa you can revamp into something truly personal. You know the couple's style inside and out and a bespoke piece of furniture is completely unique and thoughtful.
The Great Outdoors
Instead of focusing on the indoors (standard kitchen appliances and a decent array of cutlery; necessities, granted, but not exactly exciting) why not give them an experience or something for the garden.
For the garden, quirky road signage gives a unique twist or you could always get some personalised deckchairs for glorious summer days having picnics. Or what about a cherry tree that will last their marriage?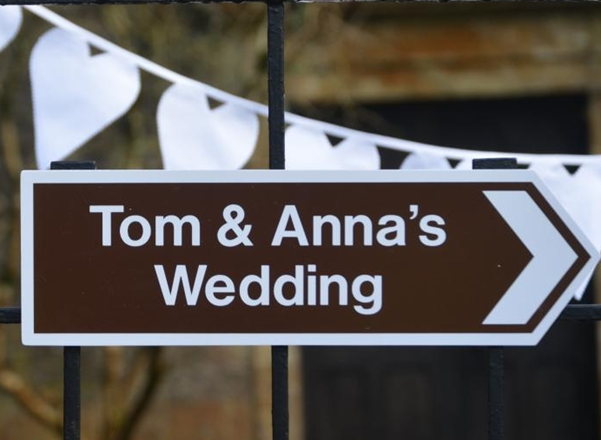 In terms of an experience, there are so many options. If the couple have decided to head away on an adventure post-wedding then some much-needed spending money might be handy. This lacks a little on the imagination front so why not arrange something whilst they're abroad?
For example, if you know the couple are going to be in Thailand at a certain time, would they enjoy some diving lessons? The magnificent Whale Sharks glide around the coastlines providing the couple with an experience they'll never forget. Whether it's bungee jumping in Australia or relaxing in a five star spa in Dubai, this has so much personality.
And that something REALLY special…
That would be jewellery, of course! A matching set for the bride and groom to wear on their big day and then continue to sport for years and years to come will become their most beloved items. For the males, you can get cufflinks, a pendant or even a bracelet (this generation is metrosexual after all) whilst the options for the bride is endless.
For a real vintage look, head straight to the antique shops and rummage around the bric'a'brac stores for hidden gems that aren't going to be cloned anywhere else. The true vintage feel will include many jewels that even the males can pull off. Something they maybe wouldn't have chosen for themselves, but the ultimate luxury; a treat they can treasure forever.