I love everything about today's styled floral wedding shoot, from the whimsical effects created by the photographer Danniella Jaine, to the stunning flowers by Charlotte Elizabeth. But what I love the most is the colour – every image just oozes tones that make me happy. Oh and the dresses are pretty awesome too.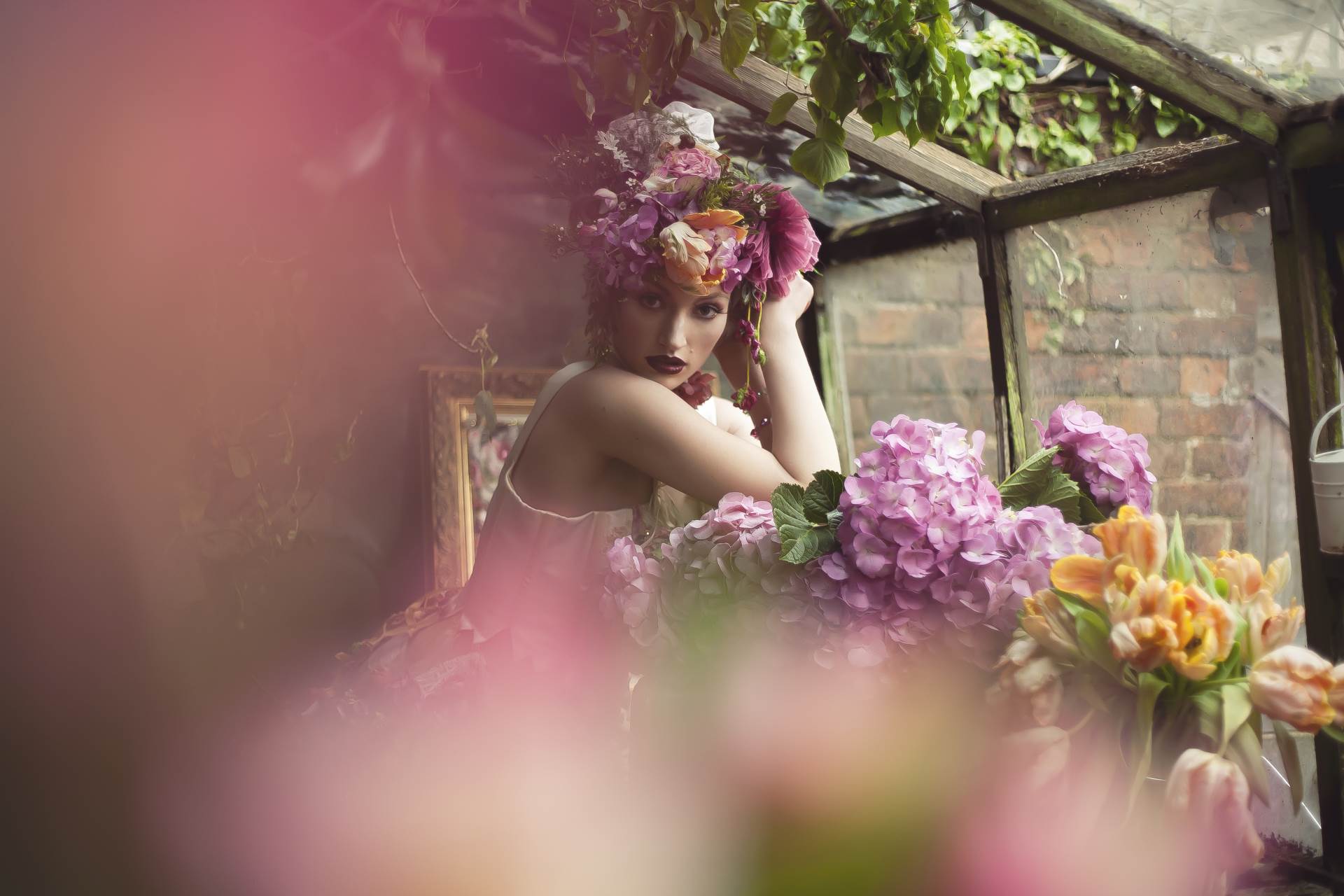 The shoot was created by both Danniella and Jan Knibbs from the Cheltenham boutique, Atelier 19. Jan describes how the shoot came about:
"I first worked with Danniella when she was still a student and love her whimsical, fairy inspired style. This is the third shoot we did together when we first moved to Cheltenham before I opened the shop. We wanted to do a really romantic, flowery shoot to feature my most floral outfits so asked Charlotte Elizabeth who specialises in natural floral arrangements to be involved. She arrived at our flat with her car full to the brim with beautiful flowers and floral crowns."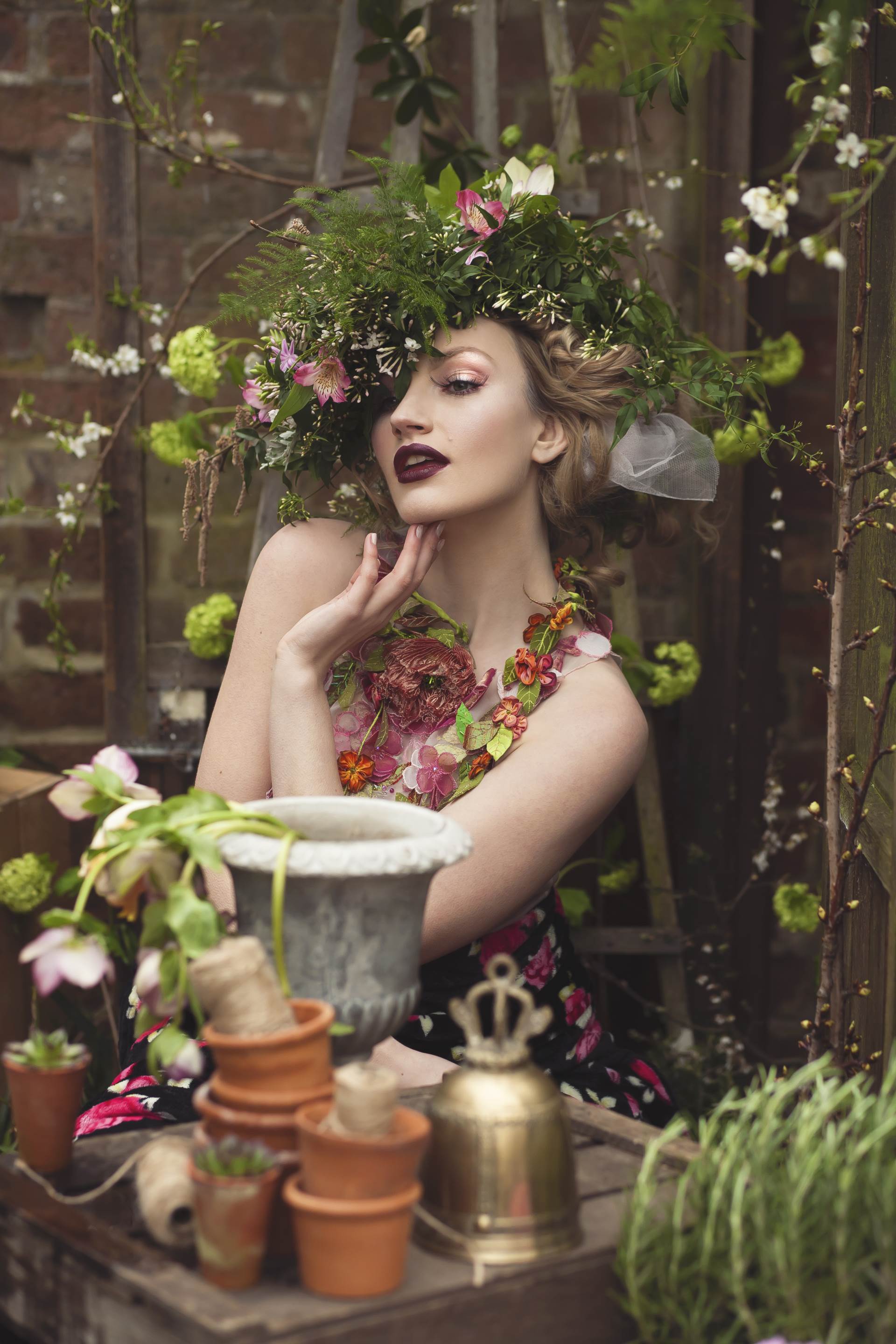 "Originally we were hoping to shoot outdoors, maybe in the woods but as the weather was a bit unpredictable and really cold we decided to stay nearer the flat. We looked at a few possible locations and eventually chose a completely rundown old potting shed behind the flat."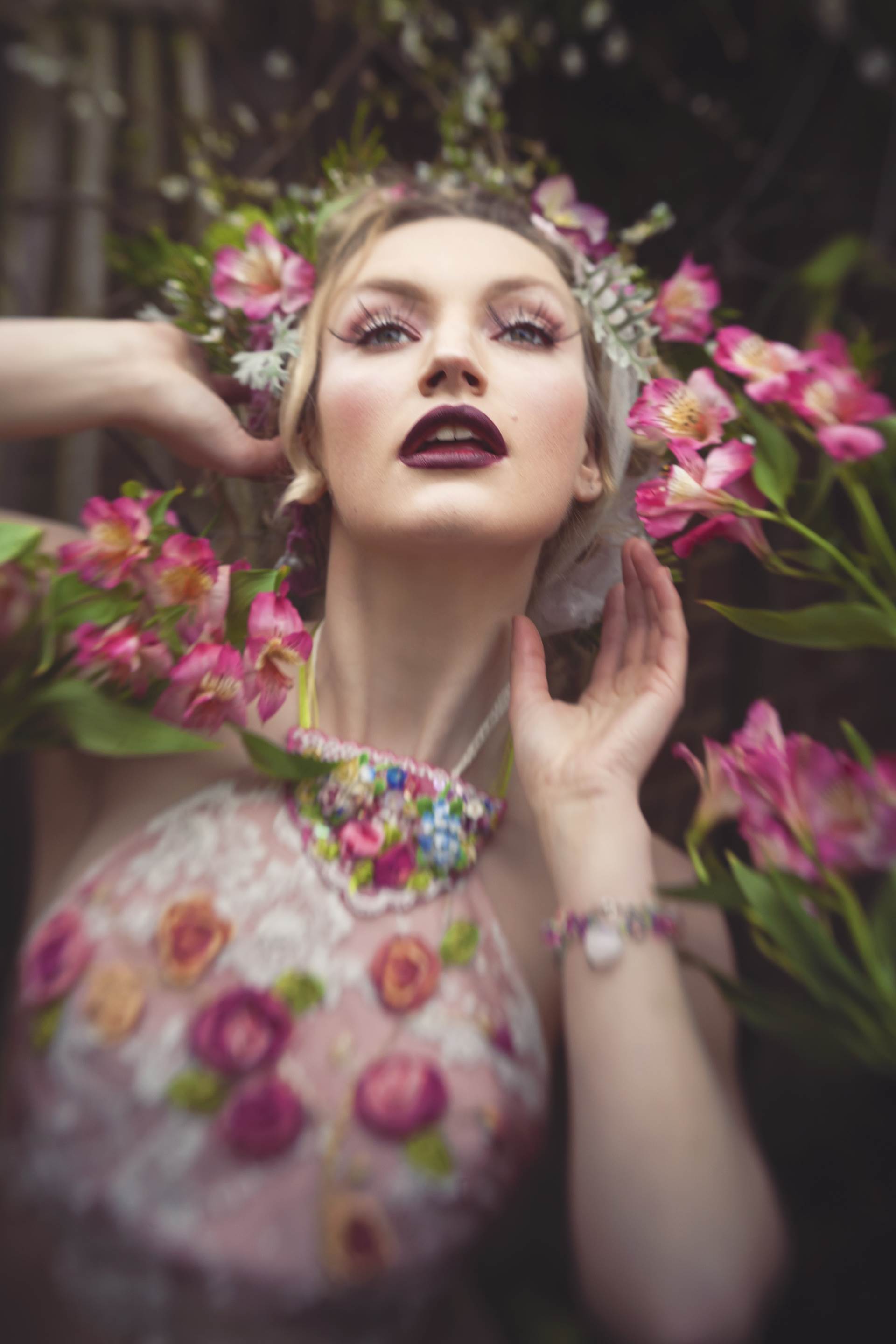 "It was full of rubbish so we all set to to clear it out and Charlotte filled it with all the flowers she had brought and a few props we found. So all in all it was a very relaxed spontaneous shoot but which actually turned out to be my favourite."
"We called it "Tales from the Potting Shed"/"The Blooming Lady""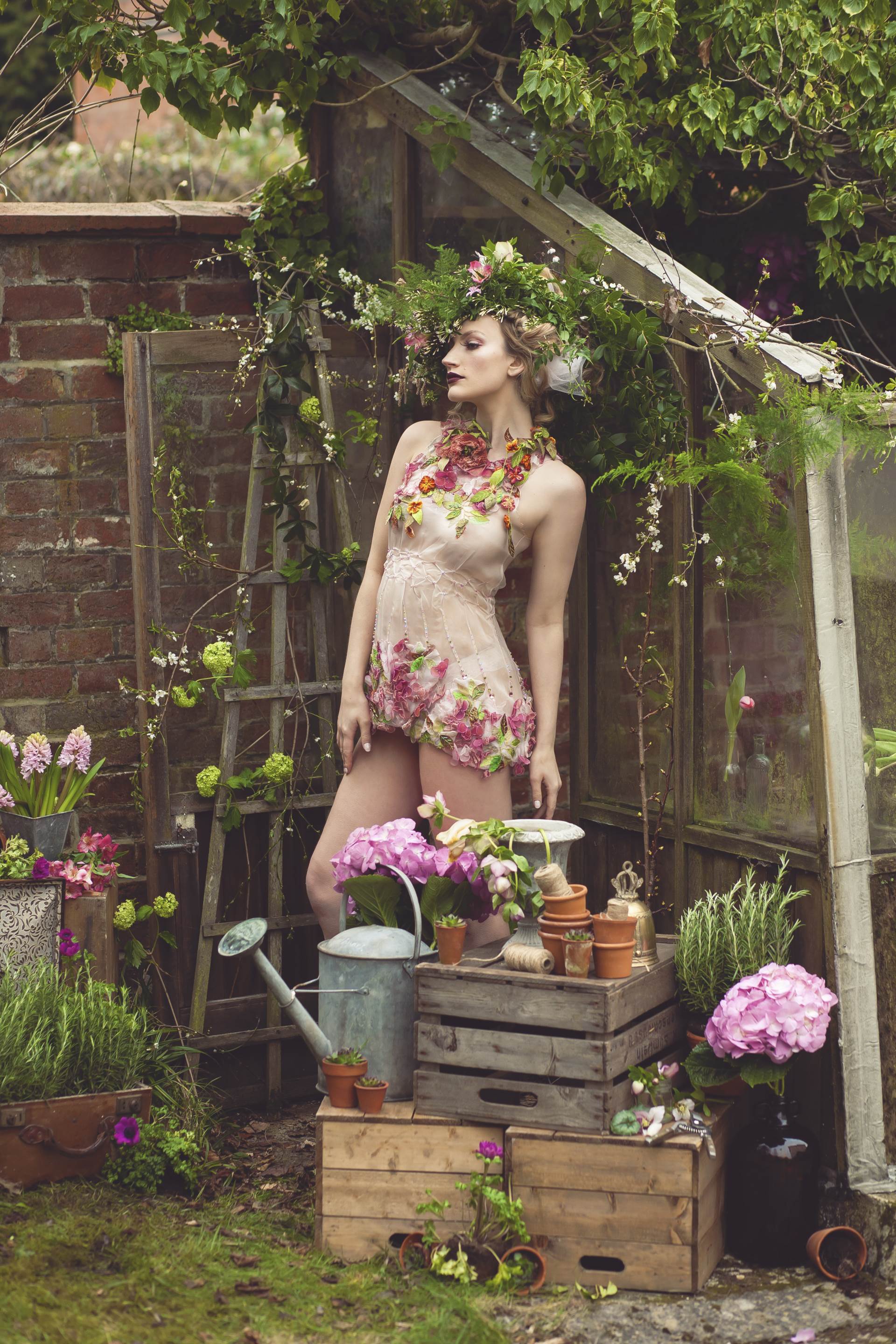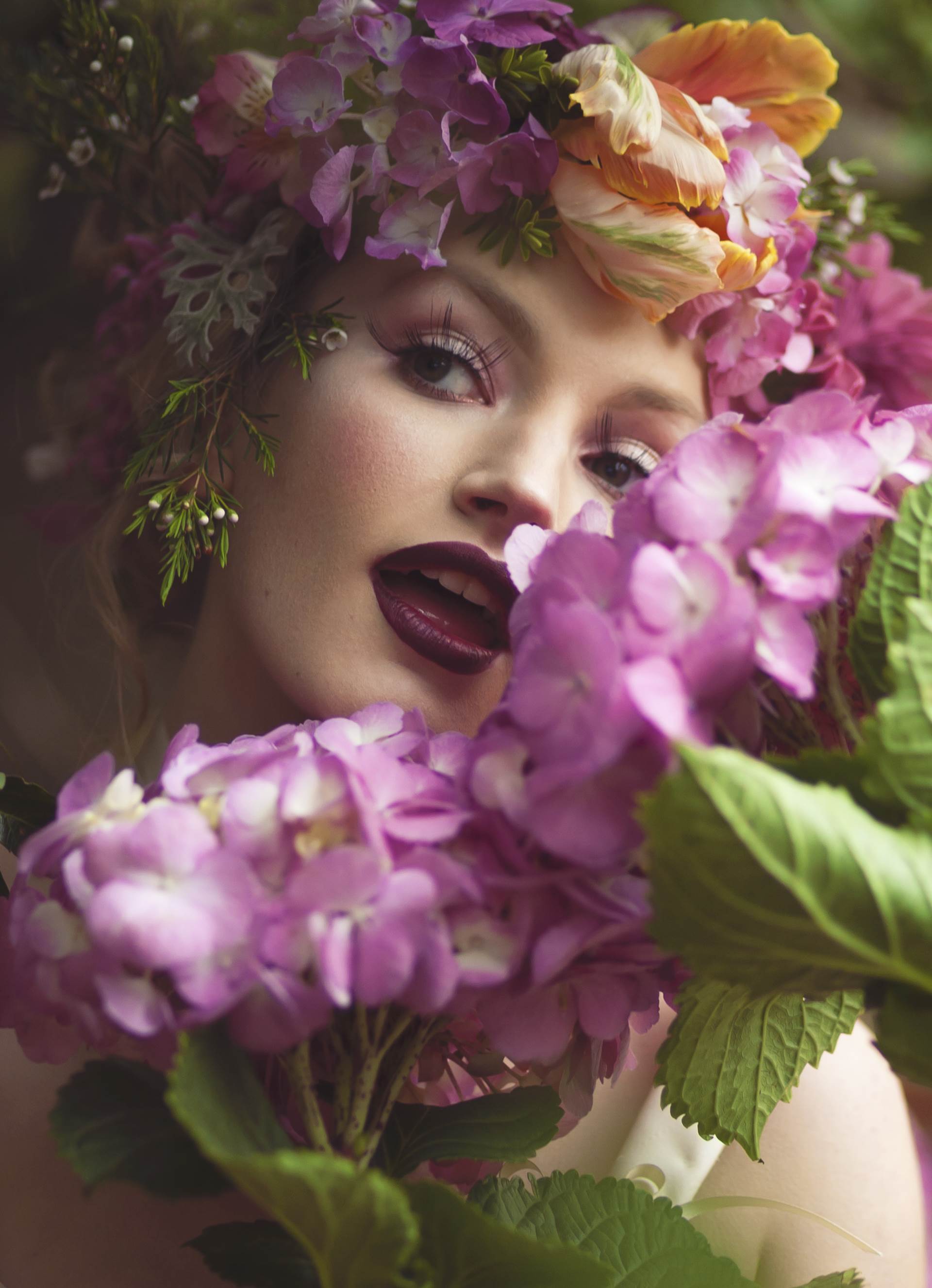 Simply stunning. Daniella sums it up.
"The moment I had seen the woman in her, she became my muse.
Most amused, she begins to bloom and in that moment
it couldn't have been anyone else …"
CREDITS:
Photographer: Danniella Jaine
Model: Olivia Harriet
All garments and accessories: Jan Knibbs at Atelier 19
Flowers and styling: Charlotte Elizabeth
Hair styling: Jo Vallender
Make up: Ruth Hancox